Millie Bobby Brown Feels 'so Lucky' to Have Never Known Life Without Social Media & the Internet
Stranger Things star, Millie Bobby Brown hails from the generation who likely don't know that the save icon is actually a floppy disk. The 15-year-old grew up with an abundance of information at her fingertips courtesy of the Internet. Furthermore, Brown has always had the opportunity to stay in close contact with her friends, family, and fans, no matter where in the world her career takes her. Because of social media apps like Instagram, Snapchat, Tik Tok, and Twitter, Brown has the opportunity to be connected to people at all times if she chooses.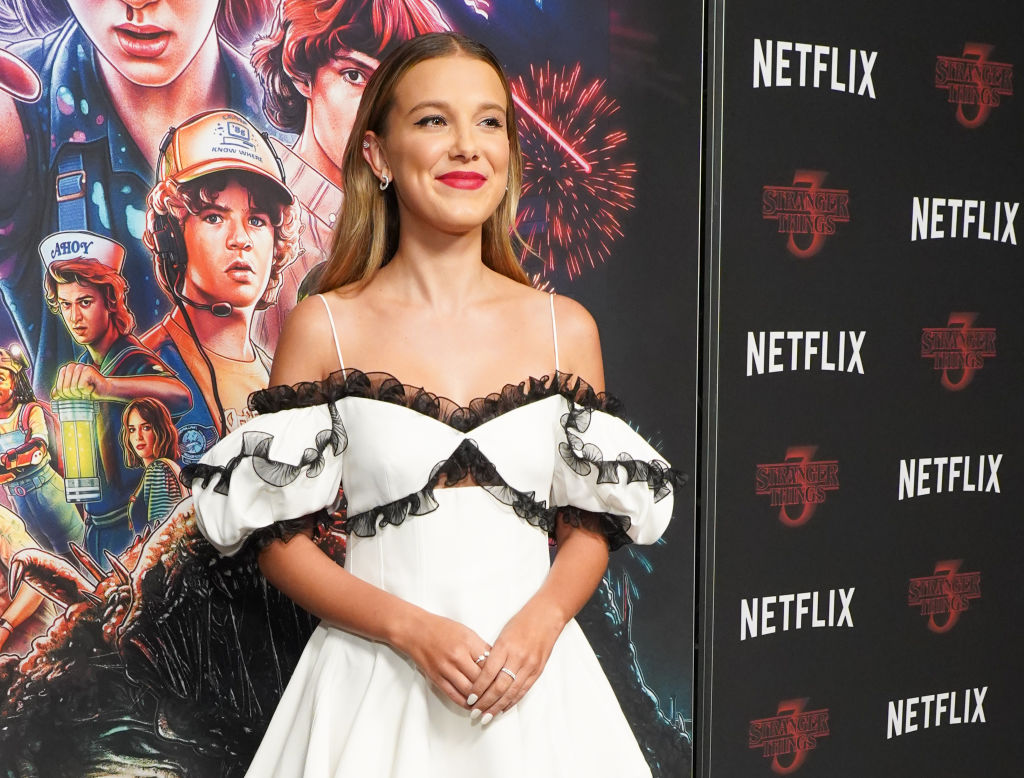 Millie Bobby Brown loves that she grew up with the Internet
While many millennials consider themselves lucky that social media and the Internet didn't fully infiltrate their lives until later on in life, Brown, a proud member of Gen Z, thinks differently. Brown views both social media and the Internet as tools, capable of educating, informing, and uniting people. "I feel so lucky to be part of a generation that has never known life without the internet and social media. It's such an incredible part of all of our lives and it has the power to educate, to tell amazing new stories and bring people together, no matter where they are in the world," the Stranger Things cast member shared in a recent interview with Seventeen.
The negative effects of Instagram
But despite her love for social media and the Internet, Brown admits that overuse can be toxic for her. With over 30 million followers on Instagram alone, Brown has plenty of supporters, but she has her fair share of haters too. "I'm also no stranger to the negative consequences that can come from being online all the time. That can be anything from someone reminding you of a bad hair or skin day, to being confronted with negativity and bad energy," she shared. Fortunately for the entrepreneur, she practices self-care by removing negativity from her life on and offline.
The actress uses technology to help limit her phone usage
Brown went on to share that she actually uses technology as a means to help her limit her use of technology. "There are incredible tools now on social media and on our phones that can help you block negativity from your life. I have this tool on my phone that reminds me that it's time to put it down and step away, so it reminds me to take a step back and take care of myself. You know, like, spend time with my family and my friends. Or do a face mask! Or work out, or read or sing something ridiculous, just because I feel like it," the multi-talented performer candidly stated.
Brown feels social media can be a form of self-care
And the Stranger Things star actually feels that social media in and of itself can be a way to practice self-care. As she uses it as a tool to connect with those she feels closest to, she feels that it helps her to lead a full life. "I think that self-care can come from social media too — being able to speak to friends is definitely a form of self-care that I practice. Oh, and I love self-care memes! I think they're such a mood," Brown shared. The actress certainly has a unique perspective of social media and the Internet, but she seems to have a healthy relationship with it, so who are we to judge?