Millie Bobby Brown Is 'Into' This 'Stranger Things' Season 4 Fan Theory
Just last week, Netflix announced that their hit show Stranger Things would be coming back for its fourth season. But despite the recency of the official announcement, fans have been talking about Stranger Things 4 for months. Not only have they been speculating about when the show will premiere, but they also have begun cooking up some really interesting fan theories about where the storyline is heading. One of the most compelling theories involves the character of Eleven, portrayed beautifully by the show's breakout star, Millie Bobby Brown. (Warning: Spoilers for Stranger Things 3 ahead.)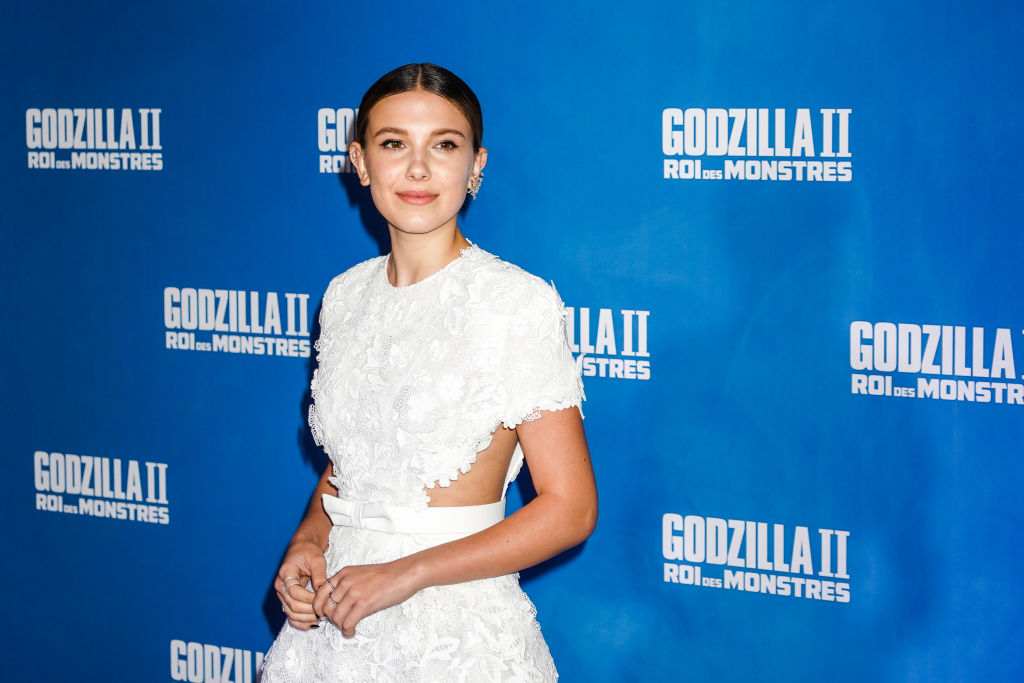 Season 1 El vs Season 3 El
Of all the characters on Stranger Things, it's fair to say that Eleven has had the most obvious arc. Season 3 El is drastically different from the El of Season 1 who has very limited amounts of dialogue. Brown herself expressed how thrilled she was about everything that El gets to experience in season 3. Just hours before the third season premiered, Brown could barely contain her excitement and took to her Instagram story to express her glee.
"I'll let you in on a little secret…this was my favorite season to film and my favorite season to watch. This year 011 is growing up. She is evolving into a real teenager. To watch her progression with fashion, relationships, and personal trauma is so beautifully written and directed and I was so lucky to be able to portray el in the way she deserved. Mike and El in this season are ADORBBBBSSSS and just wait for MAX and EL OMG I NEED TO SHUT UP IT'S ONLY 11 MINUTES," Brown gushed charmingly.
Is Eleven the villain of Stranger Things 4
But, a recent fan theory suggests that Eleven's arc could become even more dramatic in Season 4. The intriguing theory paints El as the villain of Stranger Things 4. During the Season 3 finale, Eleven was attacked by the evil Mind Flayer. Though she is eventually rescued by her friends, a piece of Mind Flayer's flesh gets lodged into her ankle. While it's eventually discovered and removed by Mike, the damage may have already been done and she may be prone to infection. We've seen previously that when a character is infected by Mind Flayer, the are controlled by the supervillain. Which begs the question, will Eleven be the series' next villain?
Millie Bobby Brown wouldn't mind being the villain
Though Brown admits that she has no idea if this theory is true, she's kinda into the idea that she might star as the villain of Stranger Things 4. "I kind of like it! I'm into it. I wasn't playing it like that. We don't know what happens in season 4. I definitely don't. In scenes after the Mind Flayer grabbed me, I wasn't playing it as I was infected. I was definitely playing it as normal as possible. And maybe that's the reason they didn't tell me. To make it as real as possible. I don't know," the15-year-old confessed in a recent interview with Elle.
But despite being open to the possibility of playing the villain, Brown admits that she does have some reservations. "Those theories freak me out a bit. Because I'm like, "Oh god, that could genuinely be true." And what if she is the villain? That would be so cool. Wouldn't that be cool? I'd love to be the villain, but then I also wouldn't because Eleven is perfect. It would suck," the Stranger Things star confessed.
What's next for the characters
Personally, we'd love to see how El might evolve if she's cast in the role of a villain. Would new powers be unleashed? Will she turn on the ones she once called friends? Only time will tell, but at least Brown isn't completely opposed to the idea like she was about El leaving Hawkins. Though a premiere date for Stranger Things 4 is still to be announced, we can't wait to see what's in store.