Why Millie Bobby Brown Says "Internet Trolls Have Never Bothered Me"
At just 15 years old, Millie Bobby Brown has built an enormous platform for herself on the Internet. On Instagram alone, the Stranger Things star boasts a whopping 30.6 million followers hanging on her every word. But with tons of supports also comes tons of unfounded hate and criticisms. Not a day goes by that Brown isn't subjected to a hateful response or comment on one of her many social media platforms. But, funnily enough, Brown confesses that Internet trolls don't have the power to hurt her feelings. In fact, she feels bad for them.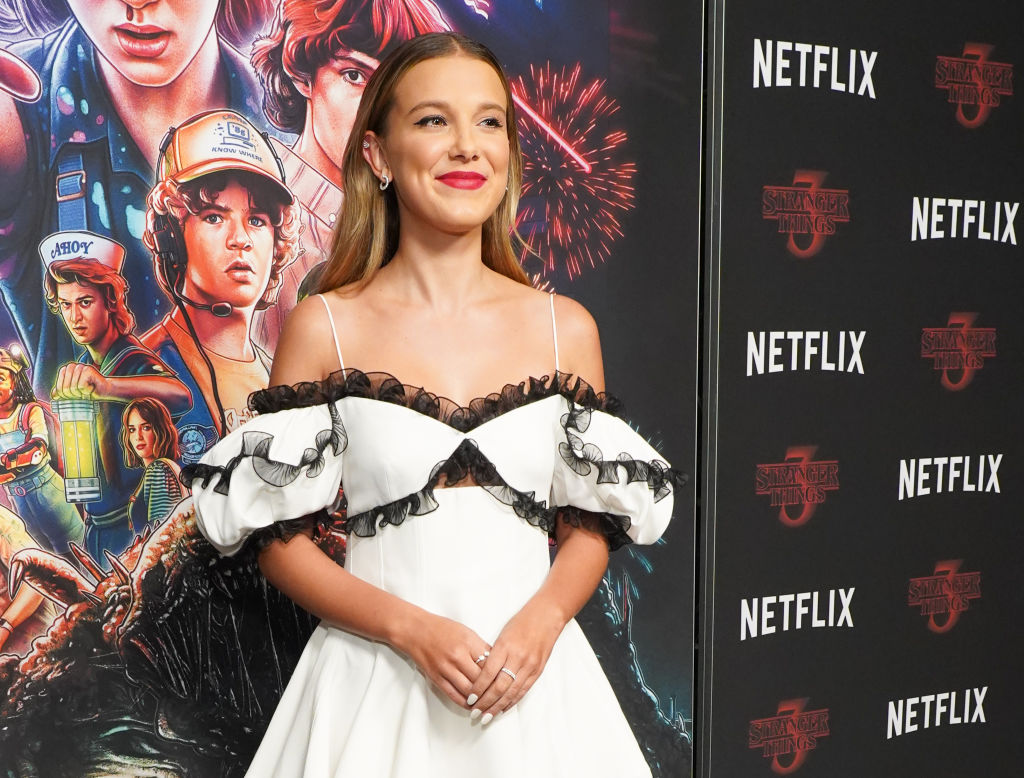 Though Brown didn't receive worldwide attention until her breakout role in Stranger Things, she's been in the spotlight since she was a child. In a recent interview, with Harper's Bazaar UK, Brown confessed that she has been subject to Internet backlash from a shockingly young age. "For six years or so – since I started when I was eight years old," the actress confessed reflecting on her career. But, Brown has never let the opinions of Internet trolls stop her from living her life. In fact, she has empathy for them.
Internet trolls don't concern the actress
"Internet trolls have never bothered me. I don't want to sit here and say they do, because some people it genuinely does get to and I wouldn't want to lie and say they hurt my feelings when they don't. I honestly actually feel really bad for them because who knows what they're going through," the mature 15-year-old shared. Perhaps what makes Brown so empathetic is the experience she had with bullying in her personal life prior to becoming famous.
Millie Bobby Brown opens up about bullying
"I got bullied in school when I was younger and I always hated the boy who did it to me. Then I realized he had a horrible home life and that had impacted really badly on his school life so he took it out on me. That's not to say that it's not terrible and mean and not a nice thing to do, but you have to take into consideration that everyone is going through their own journey. As long as you accept that some people can be mean and spread a lot of hate, you just have to remember that you can spread positivity and love back and hope that they receive it," the Stranger Things star recounted.
Of course, even Brown's messages of love are often twisted for the sake of tabloid headlines. However, the entrepreneur is learning to take all of that in stride also. She's learned to tune out the negativity and focus on doing her very best. "At the end of the day, I say if I'm doing my best, it's all I can give you, and if you can't take it then that's your problem. As long as I give my best, and I know I'm centred and know what I'm doing, then that's all that matters. I'm still learning a bit about that," the florence by mills founder shared. Brown continues to show signs that she is wise beyond her years. We could all use a dose of her unwavering positivity.