'Million Dollar Listing': Did Josh Altman and Fredrik Eklund Resolve Their Differences?
After a contentious encounter on Million Dollar Listing New York, Fredrik Eklund and the Altmans may have called a truce.
When Eklund opened his Los Angeles, California based office, he invited brokers in the area to the grand opening, including the Altmans. Heather Altman attended and lashed out at Eklund for forgetting to tell them he was planning to open an office in their territory.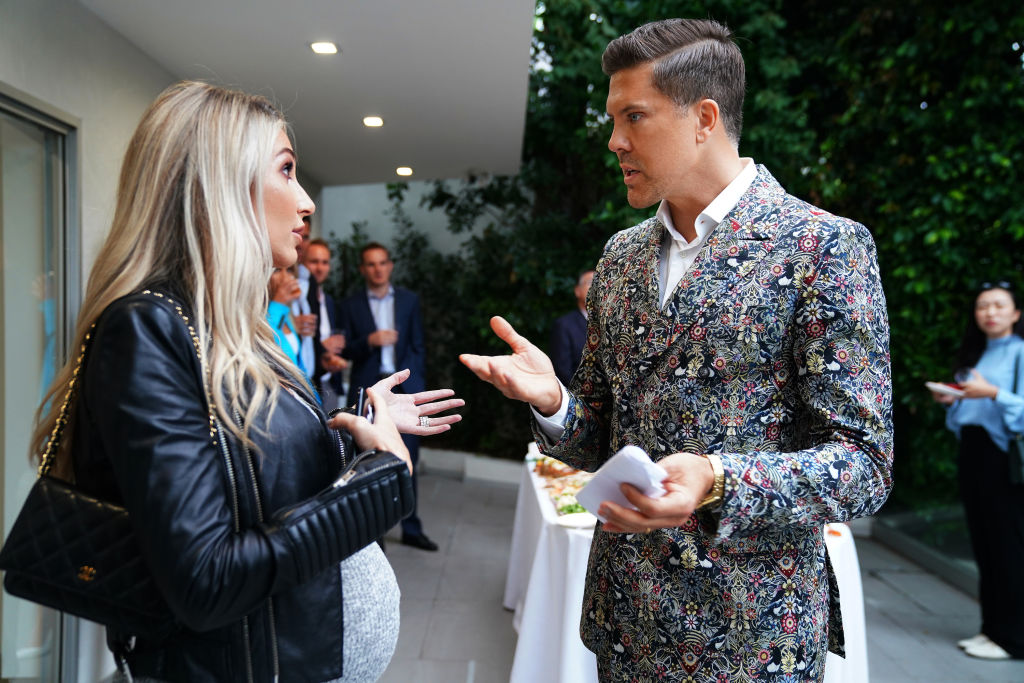 During the tense exchange, Altman told Eklund she thought he was being "shady and slimy" by moving into the area and not letting them know. She seemed especially hurt because she added they were all friends. "Josh and you are friends," she told Eklund. "We're all friends. When we come to New York we all go out to dinner. You guys come here we all go out to dinner."
The scene ended with Altman storming out of the party. Eklund seemed dumbfounded. He said her reaction took him by surprise and if he knew she would have reacted so strongly he certainly would have let them know. The exchange seemed to put a wedge in their friendship. But have they finally made up?
Family reunion
Either the adults made up or the kids insisted on getting together, but Eklund shared a "family photo" to his Instagram story that features both families. He captioned the photo "Family reunion" and tagged both Heather and Josh Altman. The parents and babies are sitting on a couch looking happy and comfortable. Eklund added to his post, "and a LOT of kids."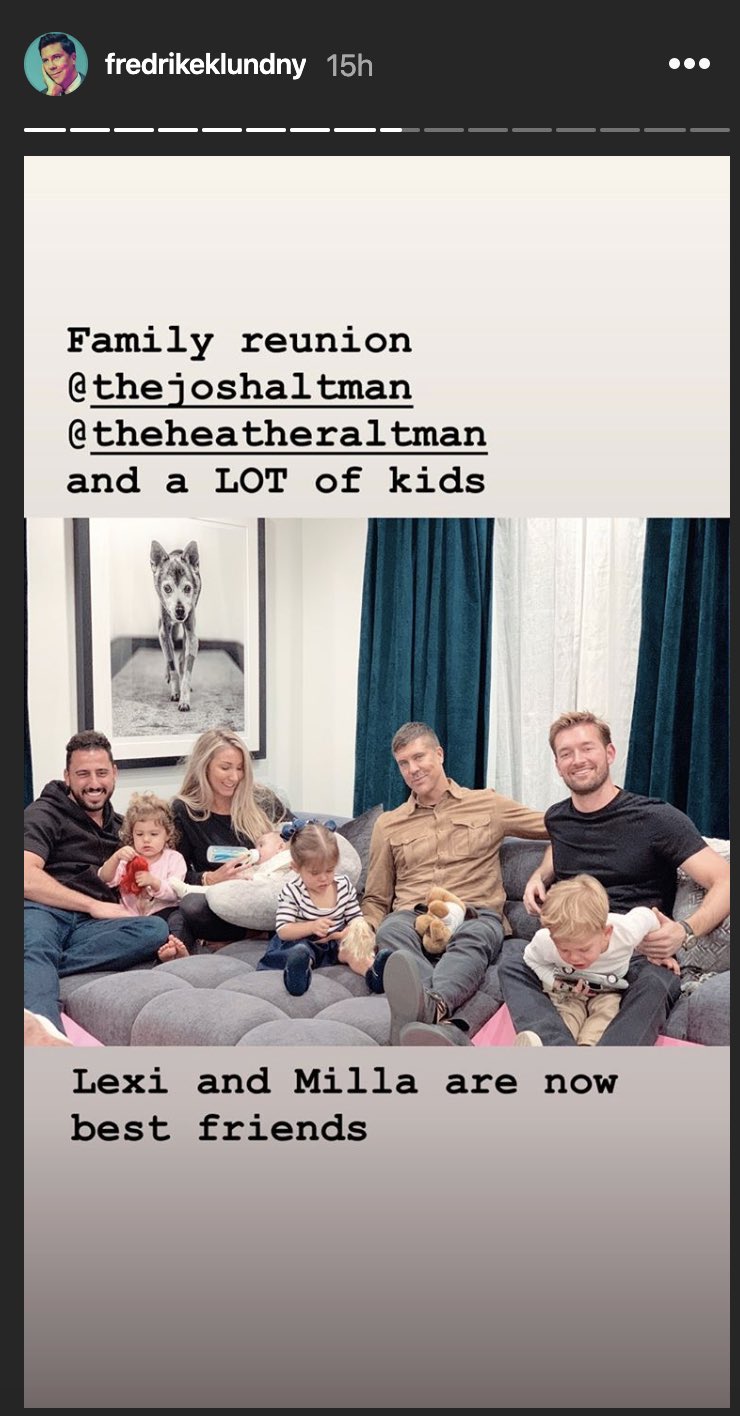 He also shared, "Lexi [Altman] and Milla [Eklund] are now best friends." Both girls are sitting next to their fathers, looking very busy with their dolls. Heather Altman holds baby Ace and Eklund's husband Derek Kaplan has Freddy Jr. on his lap.
Eklund takes L.A. as the Altmans move into San Francisco
Eklund shared that he is tearing up in the Los Angeles market. "The week ending today added up being the strongest week so far this year with nearly two million dollars in commission for the team," he posted to Instagram in early November.
He added that he is splitting his time between several offices too. "I get a lot of questions where I am spending my time these days and how I can manage overseeing these teams (when I'm a twin dad too)," he wrote. "It has not been easy in any way, living on airplanes and spending at least one day in NY and one day in Miami per week pitching, plus lately some San Fransisco too, then home to the kids and putting my Superdad cape on. But I have a family in John, Julia and Suzie too and also operational managers in each location helping out. It's a team effort."
Meanwhile, the Altmans have expanded into San Francisco. Josh Altman shared two hot properties his team landed in San Francisco. "Ready to see the best of the best in San Francisco?! You're about to see 2 jaw-dropping properties, including an @thealtmanbrothers $40 million listing! @theheatheraltman and I tour the homes before I discuss technology in real estate with @themattaltman and a panel of my colleagues," he posted.