'Million Dollar Listing': How Did Ryan Serhant's Wife Emilia Learn She Was Pregnant?
Fans were stunned when they learned that Ryan Serhant and his wife Emilia Bechrakis from Million Dollar Listing New York became parents in February.
The couple joyfully welcomed a baby girl, Zena on February 26. The couple's Instagram accounts didn't feature photos or reference the pregnancy so when Zena arrived, fans were thrilled.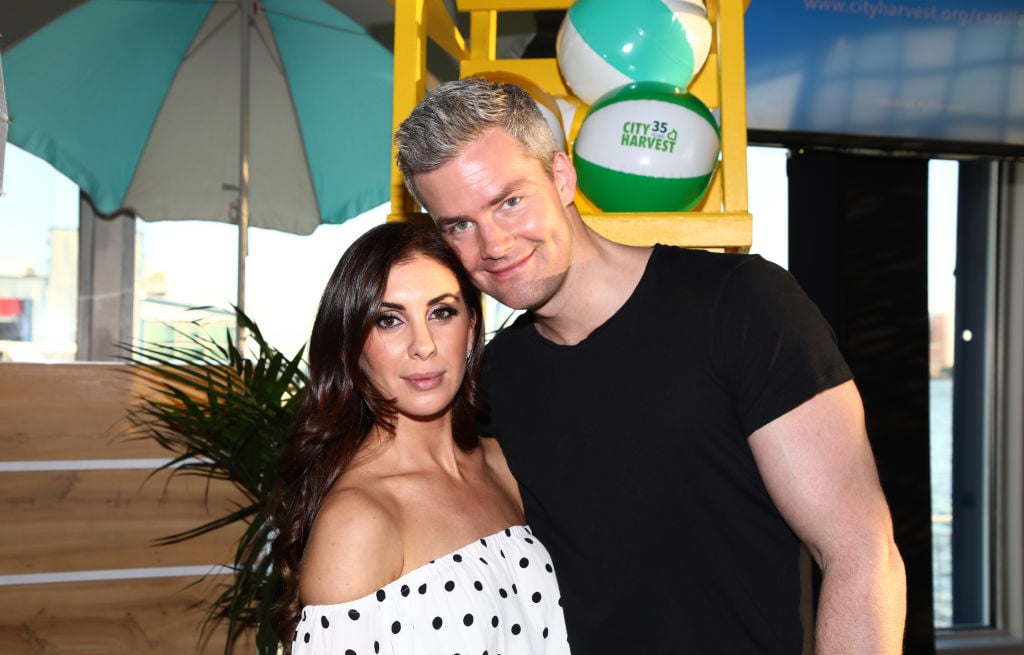 Serhant and Bechrakis discussed parenthood on the show. Bechrakis was concerned about getting pregnant, especially when the couple considered purchasing a larger home to fill with children.
She didn't know he was filming it
During the season eight opener of Million Dollar Listing New York, Serhant secretly filmed his wife taking a pregnancy test. "In the last year, my life as completely changed," Serhant says in a confessional interview. Cameras flashed back to Serhant and Bechrakis discussing in-vitro fertilization.
The couple moved forward with in-vitro as Serhant is heard saying to his wife, "Don't look at it," referring to the pregnancy test she just took. Serhant's cell phone captures the couple waiting for the pregnancy test results. Bechrakis seems extremely stressed as Serhant says they need to wait three minutes.
He tells Bechrakis to go read the directions to keep her mind off of the wait. After she leaves the bathroom, Serhant turns the camera around on himself. "She doesn't know I'm recording this," he whispers to the camera. "But there's the pregnancy thing. I didn't want to freak her out so I told her to go get the directions."
Elated!
As Serhant sighs, he replaces the camera back on the counter so he can continue recording the moment without his wife knowing. He asks if she is returning.
Bechrakis is heard repeating the time. And then all can be heard is an audible gasp and cry of joy. "Why are you crying," Serhant is heard laughing in the background along with more crying.
"I think it worked," Bechrakis says through her tears. "It did work," Serhant says. He then grabs the camera to show his wife holding the pregnancy test, overwhelmed with happiness. "What does it say," Serhant says. All Bechrakis can do is hold up the positive test and wipe away her tears.
Only close friends and family knew
Later in the episode, the couple joins the other brokers for Fredrik Eklund's twin's birthday party. The cast members seem shocked and thrilled to see that Bechrakis is pregnant, as she is at her seven-month mark on the show. "Wait, what?" Eklund exclaims upon seeing Bechrakis. He seems delighted to learn the couple is having a girl.
When broker Steve Gold arrives, Bechrakis says, "Imagine if she starts kicking for Steve." To which Serhant quips, "She's like, 'Finally my real father!'" Luis D. Ortiz also arrives who is also as thrilled and surprised to learn that Bechrakis is pregnant.
In a recent Instagram post, Serhant shared what was happening during his wife's pregnancy. "Emilia is pregnant in tonight's premiere episode airing at 9 PM EST on @bravotv. The crew of MDLNY were the only other people, other than family and close friends, who knew she was pregnant. It's going to be so crazy to watch the pregnancy all over again!!! And to watch all of our crazy deals in this insane market….this season has lots of highs and lows, so be prepared. I hope you all like it. I haven't watched any of it yet. I'm too scared."