'Million Dollar Listing': Josh Flagg Honors His Beloved Grandmother's Birthday
Josh Flagg from 'Million Dollar Listing Los Angeles' marks what would have been his beloved grandmother's 100th birthday.
If Edith Flagg celebrated her birthday today, she'd be 100 years old. But Josh Flagg from Million Dollar Listing Los Angeles lost his beloved grandmother in 2014. She was 94 years old.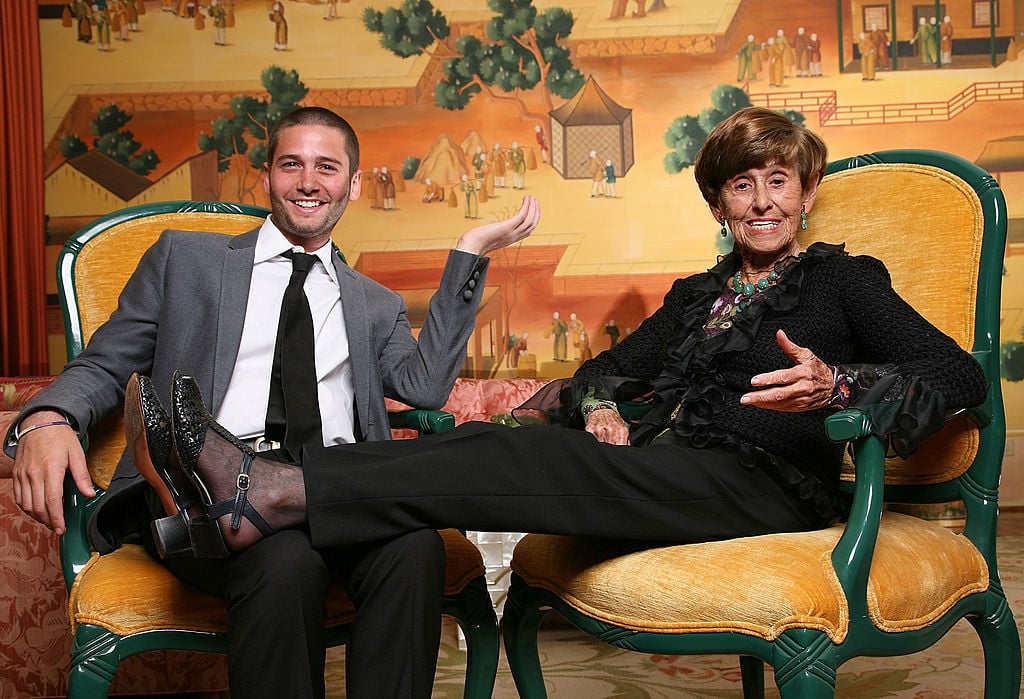 But on November 1, Flagg marked the date, remembering the woman who was often featured on the show and was such a huge influence in his life. He posted a sweet picture with his grandmother, hand in hand to Instagram and Twitter. "Today is Edith Flagg's 100th birthday. People often ask me, 'what's the best advice someone ever gave you?' And my answer is the advice I got from Edith. "Don't bulls**t." If you know me, you know that I've taken that advice to heart. I'm not afraid to speak my mind. Sure sometimes it gets me into trouble, but I just say things like it is. And it's gotten me this far, so it's safe to say it works. Happy Birthday grandma."
Edith Flagg had quite a presence on the Bravo show. Her grandson often consulted with her about both business and his personal life. She always gave him thoughtful insightful advice.
She always gave him her support
When Flagg's grandmother died, he shared that she was his everything. "I was my grandmother's only grandchild and the center of her life, but she was the center of my universe," he told Bravo's The Daily Dish. "I am so grateful I got to hold her hand and place my head on her chest and tell her I loved her. She told me she adored me."
When Edith was on the show, her grandson would often pop into her apartment. Flagg relished the fact that they lived in the same apartment building and he never seemed interested in moving. When Flagg would be wrestling with a real estate deal, he'd often turn to his grandmother first for advice.
He knew she was an extremely smart businesswoman. She is credited with bringing polyester to popularity. On the show, Flagg recounted how his grandmother came to the realization the fabric would be a hit. "I said to the girl, 'What is this?'" he said, The Los Angeles Times recounts. "'This is a new fiber, comes from England,'" the clerk told her.
She was also a Holocaust survivor
Another important story Flagg shared with viewers is that his grandmother was a survivor of the Holocaust. She originally fled from her home country of Austria because of Hitler's policies against the Jews. She settled with her husband Hans Stein in Holland. But when the Nazis invaded the country, Stein was detained and later died at Auschwitz.
Concerned that she too could become a casualty of Hilter, Edith assumed a new identity and joined an underground group. "People thought the Germans would come by boat through the waterways, but they didn't. They came by air and flattened everything," Flagg told The Hollywood Reporter. "Realizing there need to be places to hide, she joins a group of people in the Dutch underground — a resistance force — and she hides anybody she can."
She later met and married Eric Flagg in Holland. The couple settled in the United States after the war where Edith worked several jobs in the clothing industry until finally starting her own company.