Million Dollar Listing Los Angeles: Who Is Josh Altman's Wife Heather Altman?
Heather and
Josh Altman
are expecting baby No. 2. The
Million Dollar Listing Los Angeles
duo just announced that Heather
is pregnant
with their second child. The real estate power couple revealed the big news in an
interview with Extra
, adding that they don't yet know the baby's gender. The Altmans have a daughter, Alexis, who was born in April 2017. The couple seems over the moon about the news, and fans who've followed their relationship on the show are likely pretty thrilled as well. Let's take a look back at their romance over the years.
How the couple met – and why their romance caused major drama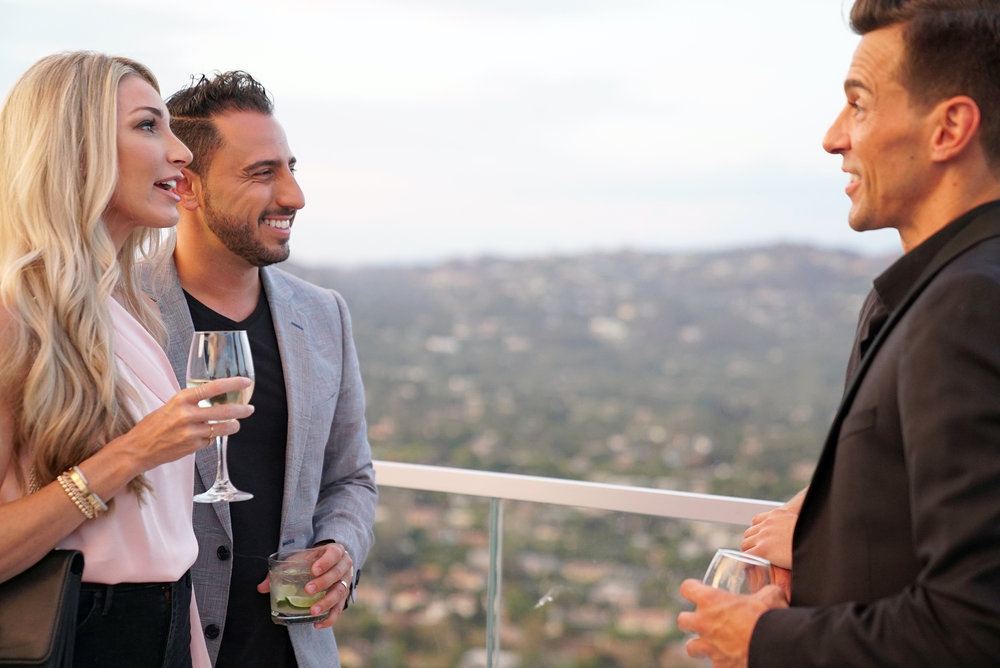 Heather and Josh have
Million Dollar Listing
to thank for their relationship. The couple met on Season 4 of the Bravo show, when Josh was the brash new kid in town and Heather Bilyeu was working as
Madison Hildebrand's
assistant. Sparks flew immediately, but the romance caused some major drama. Madison thought Heather was sabotaging his work by stealing clients. He also felt her relationship with Josh was a major conflict of interest. "Once she lied to me about taking a co-listing with 
Josh Altman
 behind my back, it left me no choice to fire her immediately as it was also evident, per Heather, that her and Josh were beginning to date,"
Hildebrand said in 2015
. "That is a huge conflict of interest, so I had to let her go." For her part, Heather said she never tried to pull a fast one on her boss, claiming he misunderstood the situation. "Part of his thoughts, when our relationship was dissolved, was that Josh and I were trying to snake his clients and do something shady,"
she said
. "And nothing like that ever happened. And so, you know, it's just frustrating that he thought that so badly of me at the time."
The couple almost didn't make it down the aisle
Josh and Heather got engaged in 2013, but they didn't rush to get married. While they originally planned a 2014 wedding, the couple eventually postponed the big event until April 2016. When they first announced the delay, they said that the pressure of the cameras was one reason for the decision. "It turned into a story line as opposed to a wedding, and that didn't sit well with us,"
Heather said in 2014
. "It's about a marriage, not just a wedding." The couple did eventually decide to
let Bravo film
their Aspen ceremony.
Heather and Josh also work together
In Season 6 of
Million Dollar Listing Los Angeles,
Josh and his brother Matt struck out on their own to form their own real estate company, The Altman Brothers. Heather, who was engaged to Josh as the time, thought she'd be invited to join in the new venture, but at the time, Josh was adamant he wanted to keep his business and personal life separate. Eventually, he relented and
Heather started working
for The Altman Brothers. Becoming a mom didn't slow Heather down when it came to selling real estate. She continued to work after giving birth to her first child. In 2018, she sold more then $60 million of real estate,
according to Josh
.
How life will change with the new baby
They may have a second baby on the way, but it doesn't sound like Josh and Heather are expecting their growing family to get in the way of their success as top agents. Josh has said he's sold more real estate than ever since the birth of Alexis. However, they do agree that some things have changed since they've become parents. "Our house is a mess. We are now used to that," Josh told Extra. "We aren't even going to try to clean it up anymore."
Check out The Cheat Sheet on Facebook!