'Million Dollar Listing': Tyler Whitman Throws Down the Whole30 Challenge
If there's anyone who likes a good challenge, it's Tyler Whitman from Million Dollar Listing New York. The energetic broker recently decided to embark on a month of clean eating and challenged his friends and social media followers to join him.
Since making a splash on the show, Whitman has become something of a health and weight loss beacon for many. He shared his emotional story of how he dropped more than 200 pounds from his once 400-pound frame. Plus he's an open book about different approaches he uses to stay fit and healthy.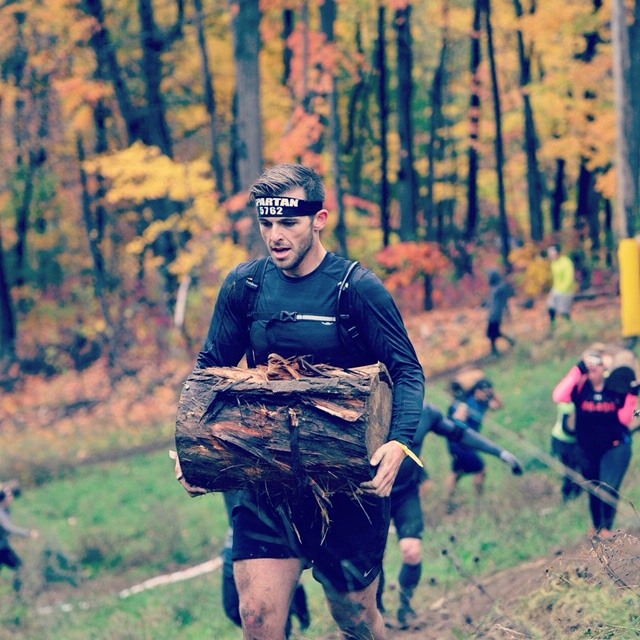 While he shared that he's not a fan of the keto diet, he appreciates the Whole30 program, which he's embarked upon several times both successfully and unsuccessfully. He dished with Showbiz Cheat Sheet about his plan for the month of November and how everyone can give it a shot and ring in 2020 in better health.
But it's going to be Thanksgiving, Tyler!
A number of fans realized this was a pretty bold move when Whitman posted to Instagram that he was going to do the Whole30 program for the month of November. If they joined him, not only would they possibly miss out on Thanksgiving favorites, they'd be without the often "much needed" liquid lubricant needed to get through the big food-fueled holiday. Whole30 is based on eating whole foods for 30 days. However, participants must avoid sugar, legumes, dairy, baked goods, and yes, booze.
But Whitman says naysayers should just give it a try. "That was all the comments I got [about Thanksgiving]," he says. "People asked, 'OK so what am I going to do at Thanksgiving?' I'm like, 'You're not going to drink if you are doing this,'" he laughs.
Even though he jokes about the plan, he understands it is, indeed, a challenge. "Here's the thing, since I first did it, I've done about one a year successfully. But I start them constantly. I can't tell you how many times I've started it, and then been at somebody's birthday party and am like, 'I'm just going to have a glass of wine and restart it tomorrow.'"
While the program is challenging, the rewards are immense
Although Whitman acknowledges Whole30's challenges, he shares that completing the program will leave your body feeling amazing. While you can lose weight, Whitman says many people do it for the health benefits. "A lot of people don't do it for the weight loss, although if you do have weight to lose most people lose weight on it," he shares. "A lot of people do it to cut out the processed foods, things that are not as great for your digestive system."
After the first time he did the program, he learned he and dairy were not best friends. When he re-introduced dairy after 30 days he recalled thinking, "What the hell is happening inside of me right now?" he joked. While he doesn't necessarily live a dairy-free life now, the program gave him a unique perspective of what works (and doesn't work) with his chemical makeup.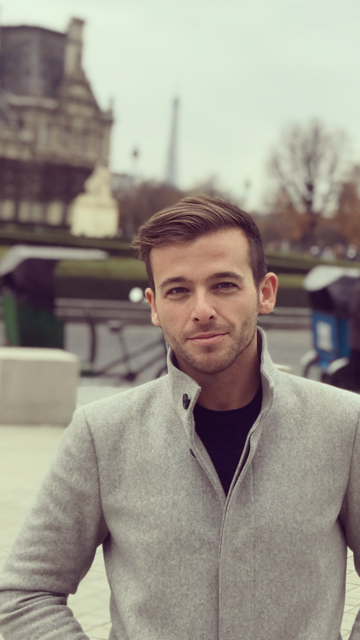 Most importantly, "But the other thing is you feel amazing on it," he shares. "Like amazing. And that's that is the best part of doing it." He adds the program is not low carb, but it is about not eating processed carbs. "One of my doctors said, 'Carbs are fine as long as they were made by Mother Nature.'"
Here's his plan to power through November
Whitman is inviting everyone to join him for the next 30 days. He created a special Facebook group and even Melissa Hartwig, the nutritionist who created the program, has joined the group. Whitman is quickly gaining members and shares video messages on a regular basis.
He also acknowledges that everyone has their food challenges and hurdles. Fans often see the Million Dollar Listing brokers attending endless lavish food and drink-centric parties. He said those parties are certainly his Achilles heel, but he has a plan. Although Whitman sticks to a steady workout schedule, he plans to kick up his workouts and try new classes in lieu of partying at a broker's open.
"I find when I do the Whole30 I need to find something else to fill that space," he says. "Working out makes you feel mentally strong but it also fills that downtime in the evening. If I'm not out being social with my friends, I'm just going to sit around being bored. So my plan is doing some extra spin classes, keeping up with my weight lifting routine. If anything I'm turning it up!"
Turn it up with Tyler and check out his Facebook Whole30 group or Instagram for more information.