'Million Dollar Listing:' What Did Tyler Whitman Admire Most About Ryan Serhant?
As the "new kid on the block," Tyler Whitman from Million Dollar Listing New York had a fresh outlook about the other brokers on the show.
Whitman has had both positive and spicy interactions with Fredrik Eklund and Ryan Serhant. He offered a few observations about the cast, plus he shared what it was like coming into a strong, established cast as the newest broker on the show.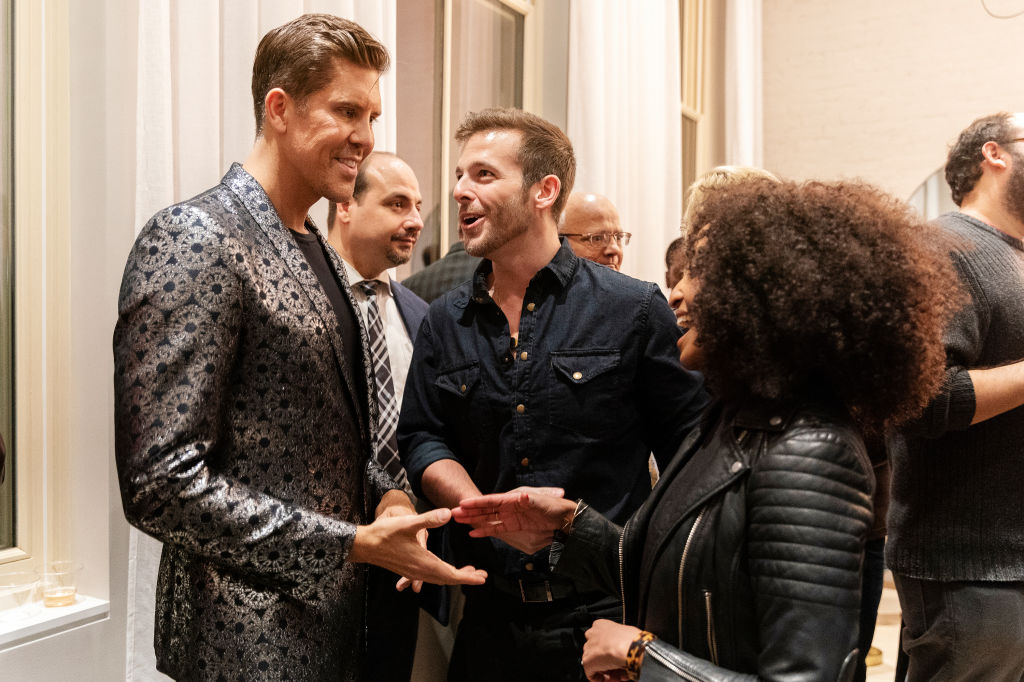 While he hasn't had the same level of interaction with broker Steve Gold, he shared a funny story about the time when he and Gold did cross paths. And it has nothing to do with real estate.
Everyone was different than what Whitman anticipated
"I'm like the new little brother," Whitman told Bravo's The Daily Dish. "I assure you I've never felt so ready for something in my life." He was fully versed on the show and the agents but said he was still surprised when he actually interacted with the rest of the cast. "I'm definitely the underdog of the show," he said. "They all have it. They all have these huge businesses and grown really, really impressive reputations, so now to be working with them in this kind of capacity was very surreal."
Whitman said he went into the show with a certain admiration for Serhant. "I went into it probably admiring Ryan the most just because I think we have somewhat similar backgrounds and the fact that we don't work for the biggest brands or the most well-known names. I really admired that instead of leaving [to go to a bigger brand], he stayed at Nest Seekers and said, 'I'm gonna own this brand and build [it],' and he did that. That's what I want to do at Triplemint, so I was really inspired by that." 
He adds that he found common ground with both Eklund and Serhant. "That said, socially and I thought I would probably butt heads the most [with him], [but] the more that I've gotten to know Fredrik [Eklund], the more I realize I would love to be Fredrik's best friend. Ryan and I, I don't think are social matches, so I will continue to just admire his business when I'm trying to be positive."
He also had this amazing encounter with Steve Gold
Even though Whitman and Gold aren't filmed doing business together, they had a blast one unexpected night during a cast after-party. "The biggest surprise of everybody for me was Steve 'cause I just assumed he's this beautiful man," Whitman shared. "He's probably gonna be obnoxious and full of himself."
But Whitman encountered just the opposite. "He is such a sweetie pie, easily the biggest surprise of the season for me," he said. "That night after we were done with the big part of the party, we all went to Hell's Kitchen and hopped around to a bunch of gay bars. And eventually everybody started fading out — and it got down to just me and Steve. Me and Steve closed down a gay bar, not like a fancy place [either]."
Whitman said he and Gold danced until dawn. "We just danced until that place closed, just the two of us. I was like, 'Aww, he's good peeps. This is my kind of people.' Especially 'cause at that point, everybody knows who Steve is and nobody knows who I am. And, for me, I'm like, 'That's right, I'm dancing with Steve Gold at a gay bar.' Pretty much very gay man's dream."