Milo Ventimiglia Is Glad Rory and Jess Didn't End Up Together On 'Gilmore Girls'
It's hard to believe, but Gilmore Girls is almost 19 years old. The show first aired in October of 2000. It's been over for longer than it ran. The show ended in 2007, meaning it was on air for 7 years, and has been off air for 12.
For fans, it seems like just yesterday that the show was cancelled. Of course it helps that many fans have binge watched the dramedy over and over on streaming services. Fans are still totally emotionally invested in the show.
In fact, the love fans have for this show led it to get a brief revival on Netflix. For some fans, the last Netflix season provided much needed closure. For others, things are still pretty emotionally raw.
Fans are still taking sides about who Rory should have ended up with. Some of the show's actors are in on it, too. Recently, Milo Ventimiglia made his side clear.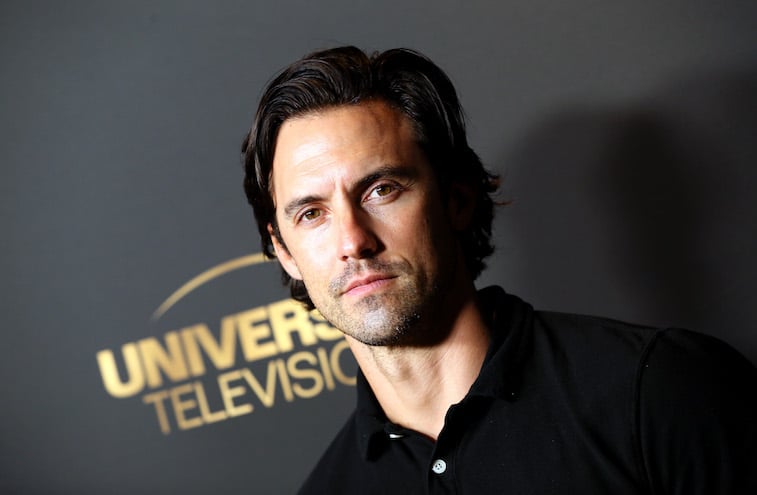 Ventimiglia is not team Jess
On a recent appearance on Jimmy Fallon, Ventimiglia, who played Rory's paramour Jess on the show, discussed his feelings about his character.
Fallon is apparently team Jess, but not Ventimiglia. When asked why he thinks Rory shouldn't end up with any of her love interests, he answered with another question: "Are any of those guys Team Rory?"
That's probably some of the best relationship advice we've ever heard. Yes, Rory had three viable boyfriend options. That doesn't mean she had to take any of them. Growing and finding someone new who supports that growth is always an option. That's what Ventimiglia wants for Rory.
Yes, she's a fictional character, but a lot of people can apply that advice to their own love lives.
Ventimiglia had an off-screen romance with a co-star
The characters Jess and Rory had chemistry on screen, and it might not have been acting. Ventimiglia and his co-star, Alexis Bledel, who played Rory, had a real-life fling.
They were together for almost the entire run of the show. After they broke up, Ventimiglia moved on to other projects, and other co-stars. He dated a fellow cast member during his time on Heroes as well.
What's next for Milo Ventimiglia?
He's been busy since Gilmore Girls. He's had roles in a few shows, including Heroes, and most recently This is Us. Considering his last show was a smash hit, Ventimiglia should have his pick of roles.
We do know that one of those roles won't be Batman. Ventimiglia revealed that producers thought he was too old to play the caped crusader. Even though Ventimiglia is only 42, it seems like the producers want to take things in a completely different direction from Ben Affleck's portrayal. Affleck was the oldest actor to play Batman, at 44.
Ventimiglia is appearing on the silver screen. His latest movie, The Art of Racing in the Rain, is based off of a novel by the same name.
Instead of Ventimiglia, Batman producers chose Robert Pattinson, of Twilight fame. He is younger than Ventimiglia, at 33. He's also very different from Ben Affleck, proving that producers want to take things in a very different direction. Even though fans are dubious about Pattinson's ability to play the character right, it's possible that this new Batman movie will cast the character in a different light. The film comes out in 2021.
Even though Ventimiglia won't be in Batman, we can only hope to see him in a few blockbuster movies soon. He's proven his acting chops are up to the challenge. He also seems like an all around good guy, even if he isn't Team Jess.