Mindy Kaling Just Shared A Sweet Photo With Her Daughter
Actress and writer Mindy Kaling is, like many celebrities, a frequent social media user. She is always sharing updates from her career, and a few from her personal life. But there are a few things she keeps close to her chest, especially when it comes to her daughter, Katherine. This adorable new photo of the two, though, she was happy to share.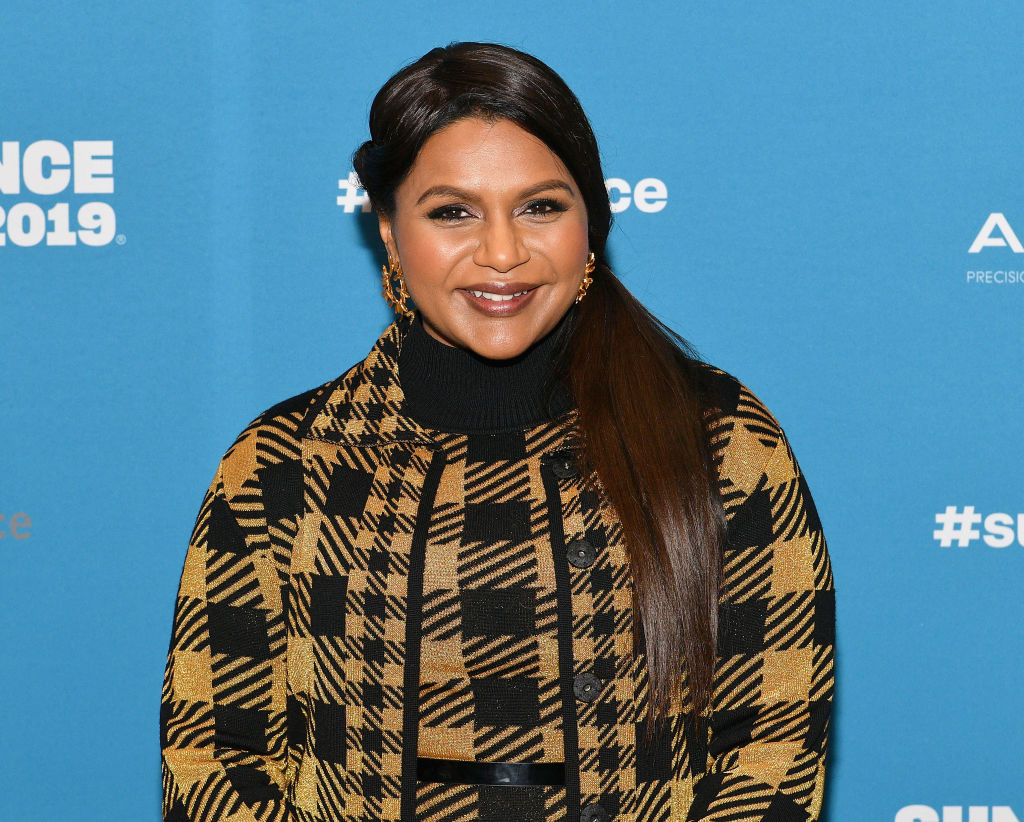 Mindy Kaling is known for these shows

Kaling got her start as a writer on The Office, where she also played the recurring character, Kelly Kapoor. After the series ended, she created her own show, The Mindy Project, where she starred as Mindy Lahiri, a New York City OB/GYN looking for love.

Kaling has also been in a number of films, including Ocean's 8. She's done a lot of voiceover work, for movies like Inside Out and Wreck-It Ralph. Kaling has also written two memoirs.

Kaling kept relatively quiet about her pregnancy

In August 2017, Kaling revealed that she was pregnant with her first child. She gave birth to a daughter in Dec. 2018, named Katherine Swati Kaling. Her middle name is in honor of Kaling's mother, who passed away in 2012.

Kaling spoke about her pregnancy a little in the months leading up to Katherine's birth. She told Ellen DeGeneres on The Ellen Show that her A Wrinkle in Time co-star, Oprah Winfrey, had accidentally leaked the news to the press, saying, "OK, if there's one person I have to tell my daughter about that revealed her existence to the world, Oprah's pretty good."

Here's the sweet new photo

Kaling has, like many Hollywood parents, kept Katherine out of the spotlight. In the vein of actors like Kristen Bell, even when she does post her child on social media, she keeps her face turned away from the camera.

This photo is likely the most personal one Kaling has shared of Katherine. In it, the two are wearing matching pajamas, and though Katherine's face is not visible, we do get a full view of her adorable hairstyle, which is pulled back with a white clip. Kaling is beaming in the image as she holds her little one-year-old.

Will Kaling ever reveal who Katherine's father is?

Another aspect of Katherine that Kaling has kept secret is the identity of her father. Kaling hasn't been linked to anyone before or since giving birth to Katherine, and it seems as though she's likely to keep it that way for now.

The comments section of the post is filled with Instagram followers discussing the possibility that B.J. Novak, Kaling's The Office co-star, good friend, and former flame, is Katherine's dad. However, Kaling has expressly said that she will not be revealing that information — and good for her because, honestly, it's no one's business.

Learn more about Kaling's new movie

Kaling has another new addition: Her movie Late Night, about the first female talk show host (played by Emma Thompson) who hires a young Indian writer (Kaling) to spice things up and keep her from losing her show.

The flick premiered at Sundance in Jan. 2019. It was sold in an all-night bidding war to Amazon and will be released on June 7, 2019. In addition to starring in Late Night, Kaling also wrote the script and produced the film.