'Legally Blonde 3': Mindy Kaling Confirmed Iconic Moments From the First Movie Will Be Revisited
Elle Woods is coming back to the big screen. Mindy Kaling is writing the Legally Blone 3 script with Brooklyn Nine-Nine creator Dan Goor, and the writer shared exciting details about the upcoming Reese Witherspoon flick in a recent interview. With her comments came the confirmation that some of the fan-favorite moments from the first movie are being revisited in the third.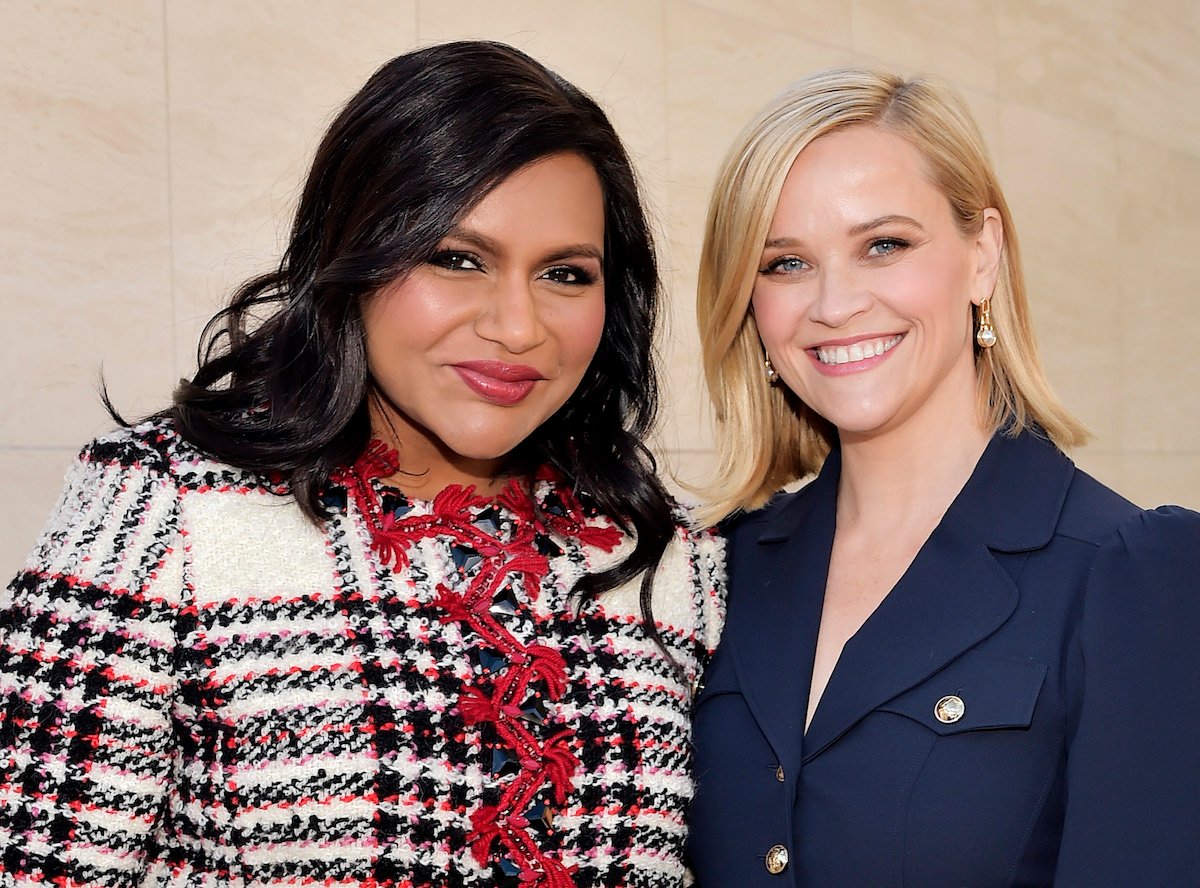 When is 'Legally Blonde 3' coming out?
Witherspoon announced that Kaling and Goor had been tapped to write the script in May 2020.
"Some things are just meant to be!" she tweeted on May 19. "I'm SOOO excited to have @mindykaling and @djgoor writing Legally Blonde 3! This is #ElleWoodsApproved!"
Kaling and Witherspoon worked together on Ava DuVernay's A Wrinkle In Time and The Morning Show. Kaling, in case you didn't know, is one of the industry's most successful writers, having written episodes of The Office, much of The Mindy Project, and the truly delightful comedy Late Night. She's also a huge fan of the Legally Blonde movies. Suffice it to say Elle Woods is in good hands with her.
The film is aiming for a May 2022 release date, but Kaling said in her interview with Access that it has not yet been able to start filming.
"I don't know when we'll be able to shoot movies again but it would be great to, if Reese likes the script, shooting it this year would be awesome," she said. "I'd love for you guys to see this movie."
RELATED: Ryan Phillippe Thought His Parents Would 'Disown' Him After 'Cruel Intentions'
What is 'Legally Blonde 3' about?
Kaling also revealed some key plot details about the film.
"So, I'm writing it with my friend Dan Goor, who created Brooklyn Nine-Nine, and I just, I love the franchise so much," she said. "I love Elle Woods as a character and when Reese asked me if I wanted to write it I was like, 'Absolutely!'"
"I can't wait to see what people think of the way we wrote Elle Woods at 40," she continued. "How Elle Woods is at 40 versus when she was 21 has been really fun to imagine."
The last fans heard from Elle Woods, she was working on Capitol Hill and had her eyes on the White House. Kaling did not reveal whether or not Woods, Elle will be running for President of the United States in her flick, but being 40 years old, she would be old enough to make a presidential bid.
One things fans can be sure they'll see? The Bend and Snap.
"Bend and snap is forever," Kaling told Access. "We definitely have a lot of fan favorites from the original movie."
One of those fan favorites will be Jennifer Coolidge, whom Witherspoon confirmed will be returning for the film in an interview with The Hollywood Reporter. Luke Wilson has also expressed interest in returning.
No doubt, Elle Woods will still remain the peak of fashion and will be continuing her advocacy work. Whether she brings her Snap Cup into the White House or teaches Congress the bend and snap is something only time will reveal.