Mindy Kaling Shared Fan-Made 'The Office' Meme Featuring Co-Star B.J. Novak — See His Response
Hollywood friendships can seem very strange to those of us on the outside. But the relationship between The Office co-stars Mindy Kaling and B.J. Novak is definitely one of the most intriguing. Here's a look back at their time together and the recent meme she tagged him in that elicited a hilarious response.
Mindy Kaling and B.J. Novak met working on 'The Office'
Kaling and Novak have known each other for many years. Both were part of the original writing staff of The Office. They were each quickly cast in regular roles in the series, portraying Dunder Mifflin employees Kelly Kapoor and Ryan Howard, respectively.
Kelly and Ryan quickly begin dating and have an on-again, off-again relationship throughout the show's nine-season run. When all was said and done, the two met up again at Dwight and Angela's wedding in the series finale and ran off together in a very fitting ending.
Today, they're best friends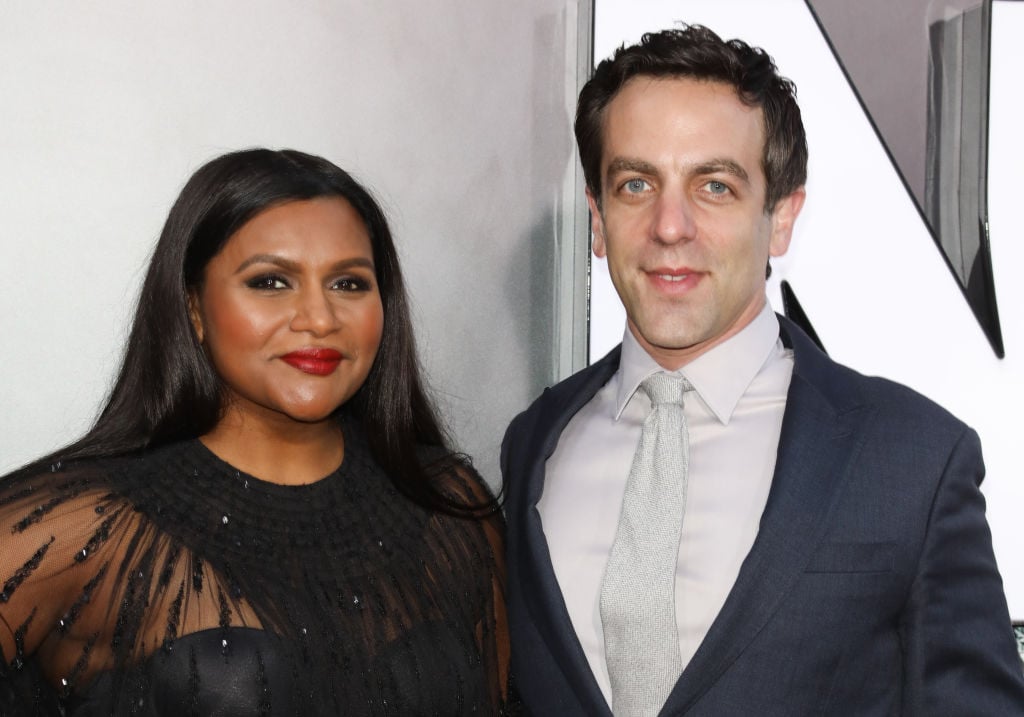 Though their on-screen counterparts had a lot of issues over the years, that doesn't appear to be the case with Kaling and Novak today. The two have remained very close over the years, with Kaling bringing Novak onto her series The Mindy Project in a recurring role. He also wrote two episodes of the show.
Kaling and Novak are clearly very close. They've attended numerous events together, from the Academy Awards to the Met Gala. And they're always talking about their friendship on social media, as you can see below.
Kaling shared this meme on Instagram
One of the most popular memes at the end of 2019 has been the "Gonna tell my kids" meme, in which someone shares a photo of famous people and reattributes them as someone else. Kaling and Novak got that treatment when someone shared a photo of Kelly and Ryan from The Office, writing, "Gonna tell my kids this was Nick Jonas and Priyanka Chopra."
Kaling, whose characters are always connoisseurs of pop culture, was delighted by this. She shared the tweet on Instagram, writing, "I'm honored. I have always wanted Sophie Turner as a sister in law." Of course, in their usual playful fashion, Novak had the perfect response. "I sent you this a week ago," he wrote.
Did Kaling and Novak date in real life?
As it turns out, Novak and Kaling's relationship is even more complicated than it might appear. The two have confessed that they dated while working on The Office together and that their dynamic was similar to that of their characters'.
But these days, it really does seem as though they're just very good friends. Though some fans are convinced that Novak is the father of Kaling's daughter, Katherine, the Late Night star said earlier this year that he is, in fact, her godfather. So while Kaling and Novak may not ride off into the sunset together the way Kelly and Ryan did, they're always going to be linked in some way.