Miranda Lambert Will Never Be the Same After Trainwreck Marriage to Blake Shelton
It's been years since Blake Shelton and Miranda Lambert shocked fans by announcing their intent to get divorced. In June 2015, the couple issued a joint statement that confirmed everyone's worst suspicions. Just like that, the most adorable couple in country music was finished.
Both Shelton and Lambert have moved on with their lives and are both in different relationships now. But lingering questions about their relationship still remain even now. Did Blake Shelton cheat on his wife? Does Miranda Lambert still feel bitter about how it all ended? And most of all, is there any chance of these two former lovers striking a truce and becoming friends again?
On the surface, it appears that Shelton feels a lot more peace with the situation compared to Lambert. Here's why she still seems heartbroken over her disastrous marriage.
Miranda Lambert admitted that life is different now
Going through trauma is bound to change a person, and Lambert's journey through the dissolution of her marriage made her a different kind of person. For example, she met Shelton in 2005 and sparks were flying from day one. But they didn't get married until 2011.
Compare that to how her latest marriage happened. After a whirlwind courtship with NYPD officer Brendan McLoughlin, the two tied the knot in a surprise January 2019 ceremony. "I feel like I've been through enough in my life to know what I don't want, so when I know what I do want I snatch it right up," Lambert told People in an interview.
That could be true… or maybe Lambert was hellbent on beating Shelton to the altar as he got cozier with Gwen Stefani.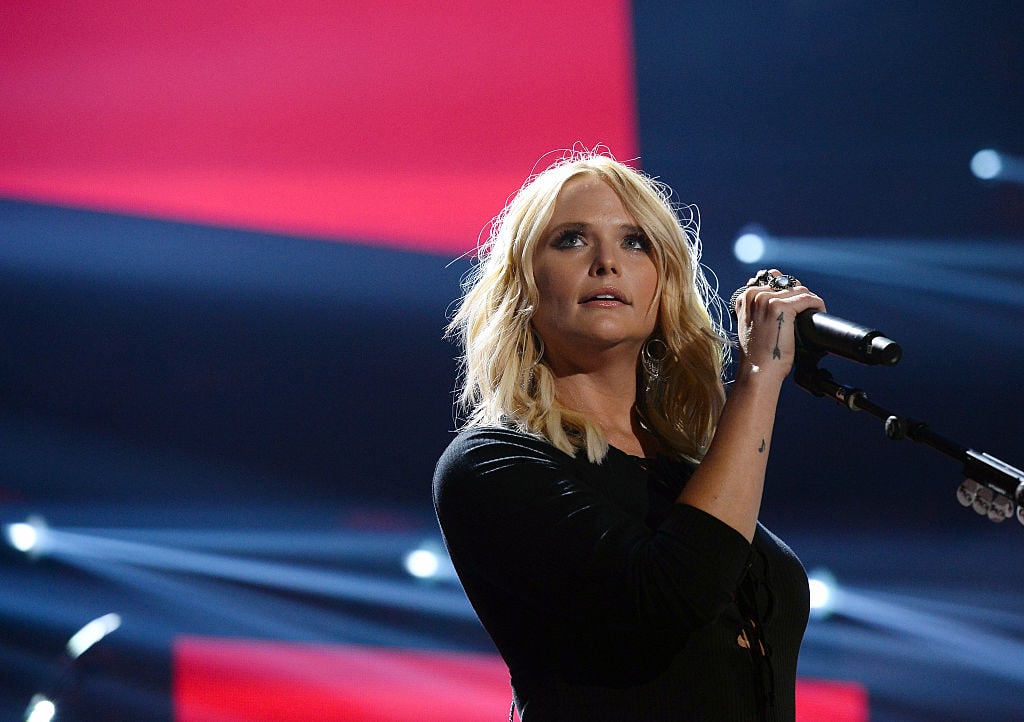 She's still not fully over Shelton
If Miranda Lambert is trying to hide her feelings of hatred toward her ex Blake Shelton, then she's really doing a horrible job of it. Lambert raised a few eyebrows during the 2019 CMA Awards when she refused to clap after Shelton's performance. Contrast that to how Shelton and Stefani behaved during Miranda Lambert's performance and it certainly seems like she's handling things worse than he is.
But it might not be that she's still in love with her ex. Instead, Lambert seems disappointed with the events following her divorce, including how everyone focused on the drama.
"When everyone's worried about your personal life, it makes you feel like, 'Well, if you could just spend some of that time talking about my actual art, that would be great!'" she told Health in an interview. "But I guess I asked for it, getting into this business. I'm never gonna get used to the public eye in that way."
Lambert keeps more things private now
When Miranda Lambert married Blake Shelton, she did it in a huge way and let the media and fans into their private lives. But that strategy backfired when her divorce also became a public event. That's why she's been much quieter with her new relationship and intends to keep it that way.
"I was married before, and it was a huge wedding and everything was very public. So was my divorce," Lambert said. "With Brendan, I made it a point to keep it as private as I could for as long as I could." And she says McLoughlin is putting up with the crazy attention "like a champ."
"He's better at it than I am," she said.
Even though life is much different now for Miranda Lambert, it doesn't sound like she's worse off. Instead, she's older, wiser, and a lot smarter about protecting her relationship from prying eyes.