Mirth for Murderinos: If You Like the Podcast 'My Favorite Murder', You Should Check Out These Comedy TV Shows
If you're a fan of My Favorite Murder, that makes you a "murderino," and if you're a murderino, you most likely spent a good chunk of your childhood bingeing Unsolved Mysteries on cable until the wee hours of the morning. And now, you probably constantly seek out Netflix shows like The Staircase and Broadchurch, (true crime or fictionalized, either will do). So we're not going to offend you by suggesting Forensic Files or Mindhunter; if you're in this deep, you're probably caught up on all things crime.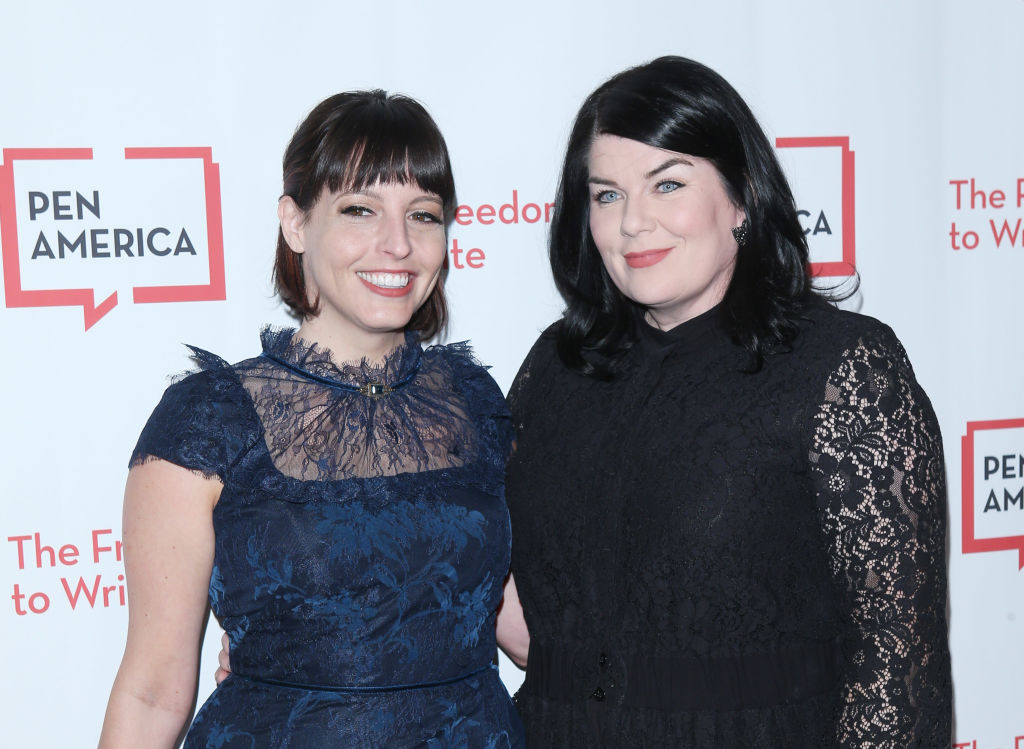 However, My Favorite Murder is just as much comedy as it is tragedy. Yes, the stories about murder are horrifying. But both of the hosts, Georgia Hardstark and Karen Kilgariff, are writers with previous comedy podcast experience, not to mention Kilgariff is a professional stand-up comedian and writer for the FX show Baskets. And the two of them together? A pure delight. As they explain on the podcast, Kilgariff and Hardstark use humor and storytelling to help them deal with the traumatic aspects of reporting on true crime. Look and listen: all of our brains need a break from doom and gloom, so we made this list of shows we think murderinos will find entertaining, and more importantly, joyful. It'll be a nice break from all the murder.
'Schitt's Creek'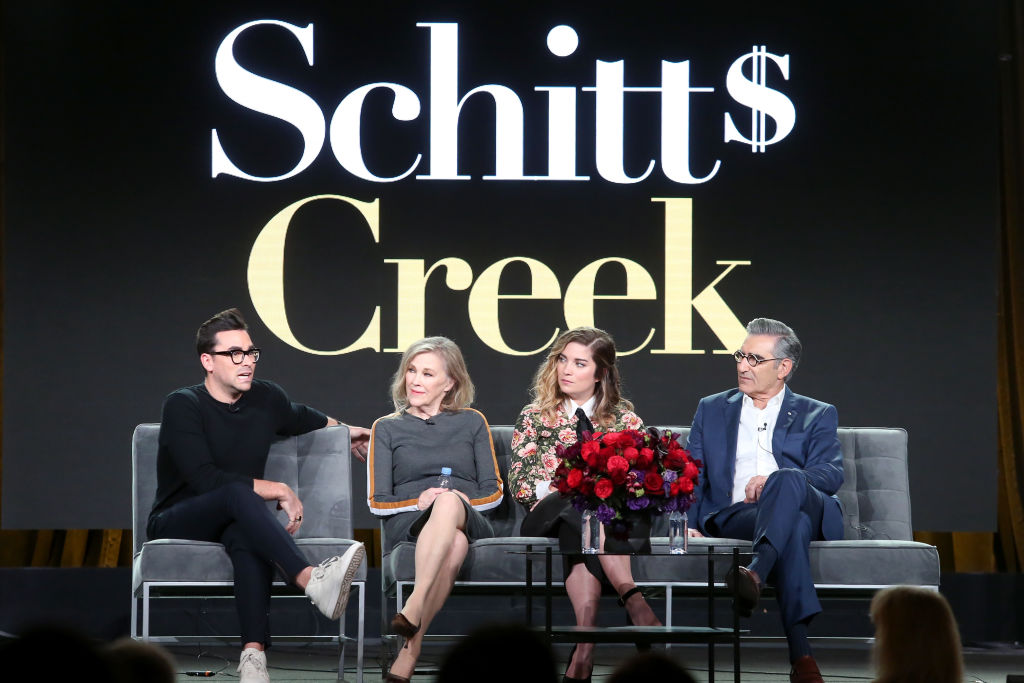 This one is first on the list because Kilgariff has recommended it specifically on the podcast–and we can see why. Eugene Levy and Catherine O'Hara are a classic duo as husband and wife on Schitt's Creek. The Waiting for Guffman and Best in Show alums play John and Moira Rose, a wealthy couple who loses everything and end up in a small town with their two psychotically privileged kids.
Dan Levy (Eugene's son) and Annie Murphy play the adult children, and together, the family of entitled misfits finds their way in their new world. It gets romantic and heartwarming as all get out, but it never stops being funny. Canadian television for the win!
'Bojack Horseman'
My Favorite Murder hosts Kilgariff and Hardstark blend comedy and tragedy so beautifully when discussing their stories–and it's not an easy thing to do. That's what we also love about Bojack Horseman. The first few episodes feel like a silly adult cartoon that doesn't have much depth–but all of a sudden, it gets incredibly real. However, the intensity of the drama doesn't take away from the comedy; it makes it all the richer.
After all, comedy is just tragedy plus time. Also, MFM is a Los Angeles-based podcast, with many LA references and in-jokes. Bojack is chock-full of those, and even if you're not an Angeleno, you'll enjoy making fun of the crazy-pants city that Los Angeles is along with Bojack. The final episodes of Bojack Horseman will air in January 2020 on Netflix.
'Flowers'
We've reached a theme: this British show is also masterful at threading the needle between humor and trauma. We won't give anything away, but that balancing act is handled perfectly in the first scene alone. And from there, the incomparable Olivia Colman (of Fleabag and The Favourite fame) and the rest of the cast take you on a wild, sad, odd, silly, heart-breaking and -warming journey.
One of the creators of the series described Flowers as "a comedy with a mental illness." Considering the My Favorite Murder hosts Hardstark and Kilgariff are constantly talking about very openly and vulnerably their own mental health issues and the importance of therapy and medication, we think this fits perfectly.
The first two seasons are streaming on Netflix.
'Veep'
If you haven't seen Veep yet, now's your chance. That is, before actual American politics become too insane for it to be fun to watch a comedy show about them. Veep is sometimes so on the nose, either in parodying what's actually happening in the political sphere, or in predicting what will happen, that it's spooky.
Why do we think you'll love it? Kilgariff and Hardstark's hilarious foul-mouthed rants are reminiscent of Julia Louis-Dreyfus's crassly-worded jokes on Veep. One murderino wrote in to the podcast saying that her dad calls My Favorite Murder the "F*ck Word Murder Mystery Show." So yeah, we think Vice President Selina Meyer and the podcast hosts would get along swimmingly. All seven seasons of Veep are streaming on HBO Go.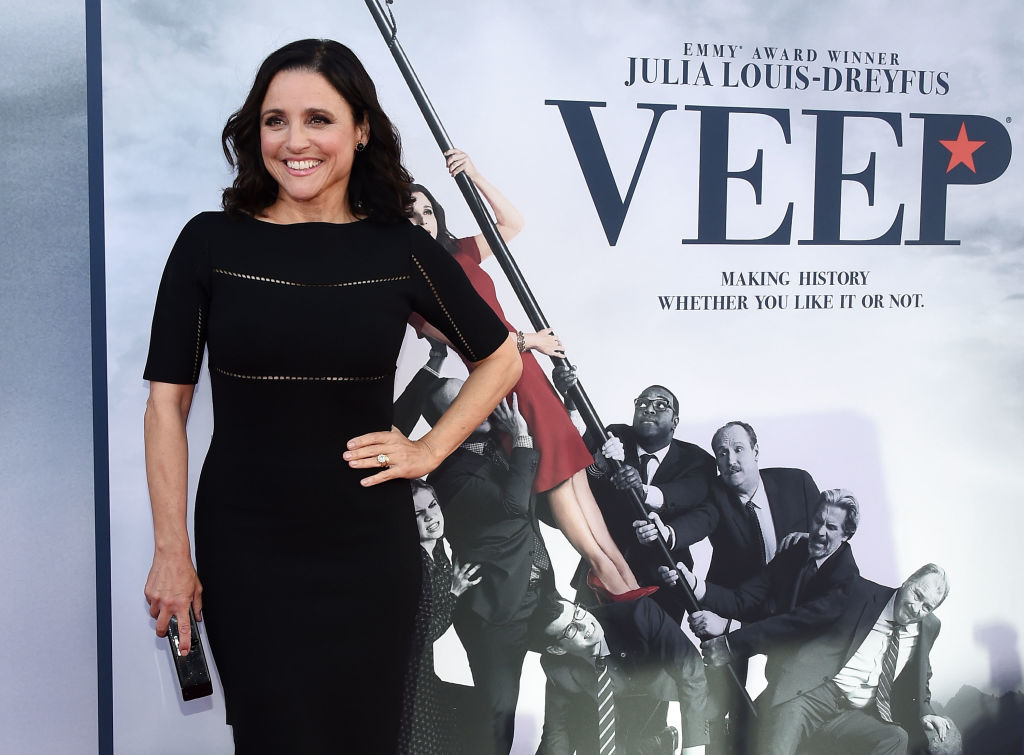 Stay sexy, don't get murdered, and find time in your true-crime-documentary-watching schedule to laugh a little.