Mischa Barton Experienced 'Hazing Process' When Filming Began on 'The Hills: New Beginnings'
Mischa Barton didn't have a pleasant experience filming The Hills: New Beginnings when cameras first started rolling on MTV's reboot of the popular series, The Hills. Learn why Barton felt she went through a "hazing process" ahead. 
Mischa Barton on 'hazing process' 
Barton, a film and TV actress known for playing Southern California It girl Marissa Cooper on The O.C., joined the cast of The Hills: New Beginnings as a new addition to the cast.
Veterans of The Hills such as Audrina Patridge, Spencer Pratt, Heidi Montag, and Whitney Port all brought with them prior experience in reality TV or "staged reality." 
Barton, on the other hand, entered the show without any reality TV experience albeit a short stint on ABC's Dancing with the Stars. Because of this, the 33-year-old needed time to adjust to a new way of operating in front of a camera. As she said in an interview with InStyle, it took a while for her to get comfortable.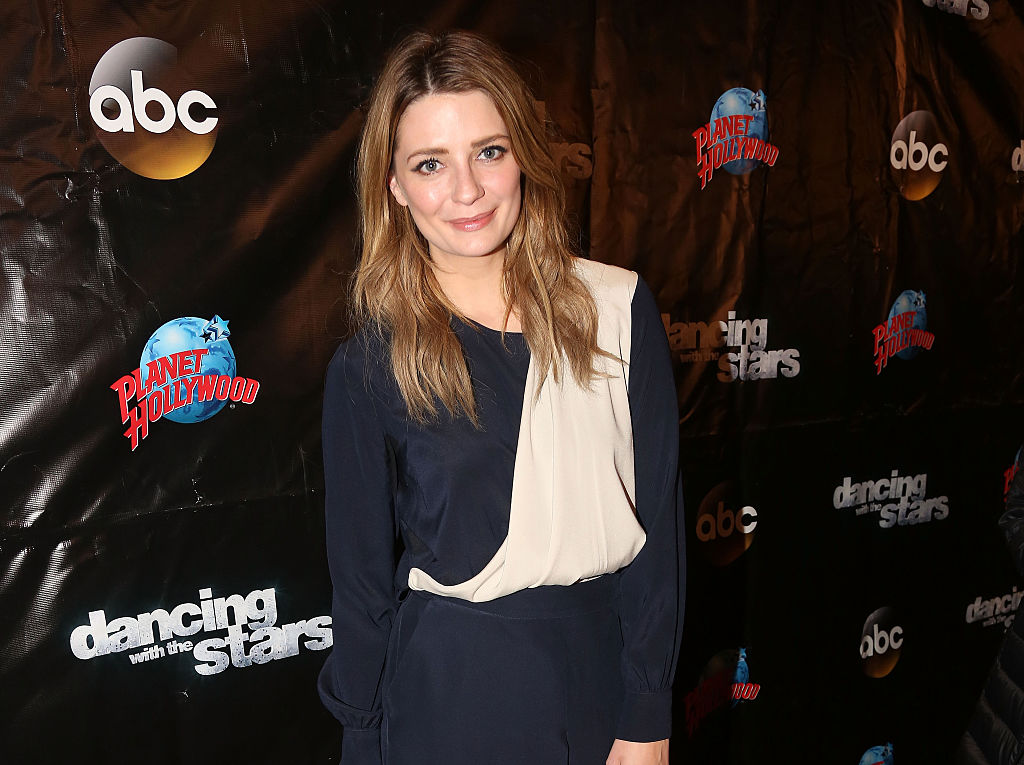 When asked what it was like shooting staged reality, Barton replied, "There was definitely a bit of a hazing process. It was interesting getting used to the cameras just roaming around and not knowing what anybody was going to say or what mood they were going to show up in." 
The hazing process Barton referred to isn't necessarily the image that's usually associated with the practice i.e. fraternities and sororities making pledges participate in ridiculous and sometimes demeaning activities, but like hazing, she did have a grueling initiation process into the world of reality tv.
'The mind-blowing aspect of' the show for Barton
Barton joined a cast of people who have become very familiar with each other over the last 13 years (The Hills premiered in 2006). She had to learn the histories each cast member had with one another and soon realized a lot of their issues weren't resolved. 
"The mind-blowing aspect of doing this was that everyone had a ton of baggage that they hadn't addressed," Barton later said in the interview. "Even though I knew some of them, it felt like a whole different ball game."
In addition to learning about the returning cast members and their relationships with each other, she had to keep up with what happened while she filmed scenes for The Hills: New Beginnings.' On that, she said: "Just staying on top of the drama in and of itself was a lot of work." 
She also noted that once she figured out the dynamics within the group, she started to have fun. 
"It is quite fun and rewarding once you get to the bottom of it and you start to figure out the people you know you can trust, and the people you know you can't trust," she said. 
Barton got 'thrown in the deep end' 
Barton's the first to admit she had a tough time adjusting to filming a staged reality show. 
She described the experience as being "thrown in the deep end" and having "to figure it out as you go along." 
The actress likened herself to a scared cat in the corner at the beginning of the show, but over time she came out of her shell and managed to open up. 
Her costars Jason and Ashley Wahler noted how they felt about Barton when they first met her versus after they got to know her. 
"She was very sheltered in the beginning. Very sheltered and shy and I think as I've gotten to know her…she was definitely…"Jason said. 
Ashley Wahler, Jason's wife, helped her husband complete his thought, adding Barton was "misunderstood."
"I feel like she's, like, a little timid and not as, like, open as the rest of us, but then as soon as you hang out with her she becomes more real and raw," Ashley added. 
Watch Mischa Barton, Ashley and Jason Wahler, and the rest of the cast of The Hills: New Beginnings on MTV at 10 p.m. EST every Monday.