Zozibini Tunzi from South Africa Won Miss Universe 2019: 3 Facts of Beauty Queen Winner
Zozibini Tunzi was crowned the winner of Miss Universe 2019. It was the contestant from Mexico that ended up in third place, while the one from Puerto Rico came in second. The new beauty queen was revealed after a three-hour telecast that Steve Harvey hosted live from Atlanta, Georgia. Straight from the Tyler Perry Studios, over 90 of the most beautiful women competed for the title of Miss Universe.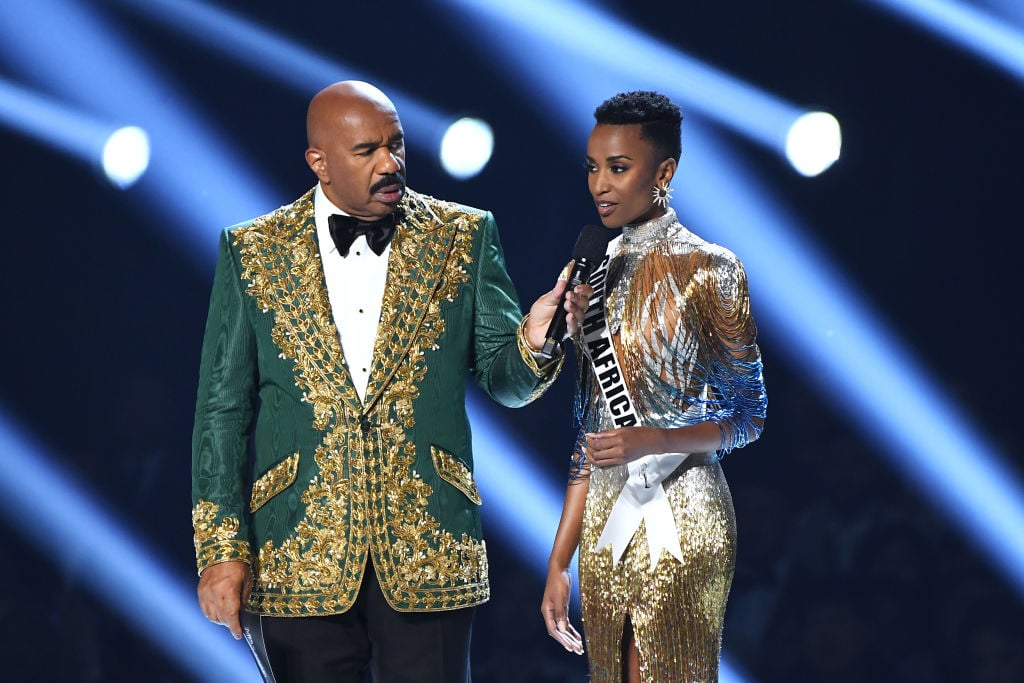 Facts of the Miss Universe winner
The winner of Miss Universe 2019 was Tunzi who (1) is a passionate activist against gender-based violence. 2. Tunzi has devoted her social media campaign to change the narrative around stereotypes. 3. She is also an advocate for natural beauty and encourages women to love themselves as they are.
Miss Universe judges
This year the judging panel was made up of only women. Gaby Espino was one of the ladies that would have a say in crowning the new Miss Universe winner. The Telemundo telenovelas star is from Venezuela and knows what it takes to be a winner.
Other stars that were at the judges' table included Bozoma "Boz" Saint John, Cara Mund, Sazan Hendrix, Crystle Stewart, Paulina Vega, and Riyo Mori.
Road to the crown
From the start of the competition, Harvey mentioned that the Top 20 had been selected. The participants came from three different regions: The Americas, Europe, and Africa and Asia-Pacific. Five finalists are selected from each region and the remaining five are wildcards from any group. 
The Top 20 finalists are chosen from preliminary competitions that are conducted during the week leading up to the main pageant.
Africa and Asia-Pacific semi-finalists: South Africa, Indonesia, Vietnam, Nigeria, and Thailand.
Europe semi-finalists: Albania, France, Iceland, Croatia, and Portugal.
The Americas semi-finalists: Puerto Rico, Peru, Dominican Republican, Mexico, and the USA.
Wildcard semi-finalists: Philippines, Venezuela, India, Brazil, and Colombia.
As the competition continued, the contestants dwindled down to the Top 10. The following countries qualified for the next round: USA, Colombia, Puerto Rico, South Africa, Peru, Iceland, France, Indonesia, Thailand, and Mexico.
After the swimsuit competition and evening gown showcase, the judges picked the five finalists: Mexico, Thailand, Colombia, Puerto Rico, and South Africa.
Following the question round, the Top 3 was announced as followed: Mexico, South Africa, and Puerto Rico.