Fans Were Quick to Notice This Mistake in Taylor Swift's Vogue Cover
She was recently named the artist of the decade at the American Music Awards. Taylor Swift proves her longevity with her best-selling music and loyal fanbase of "Swifties." Now, this pop musician is ringing in the new year with her Vogue cover story. The year she's ringing in, however, came as a surprise to some fans. Here's what fans are saying about Taylor Swift's Vogue cover and the mistake made by the magazine.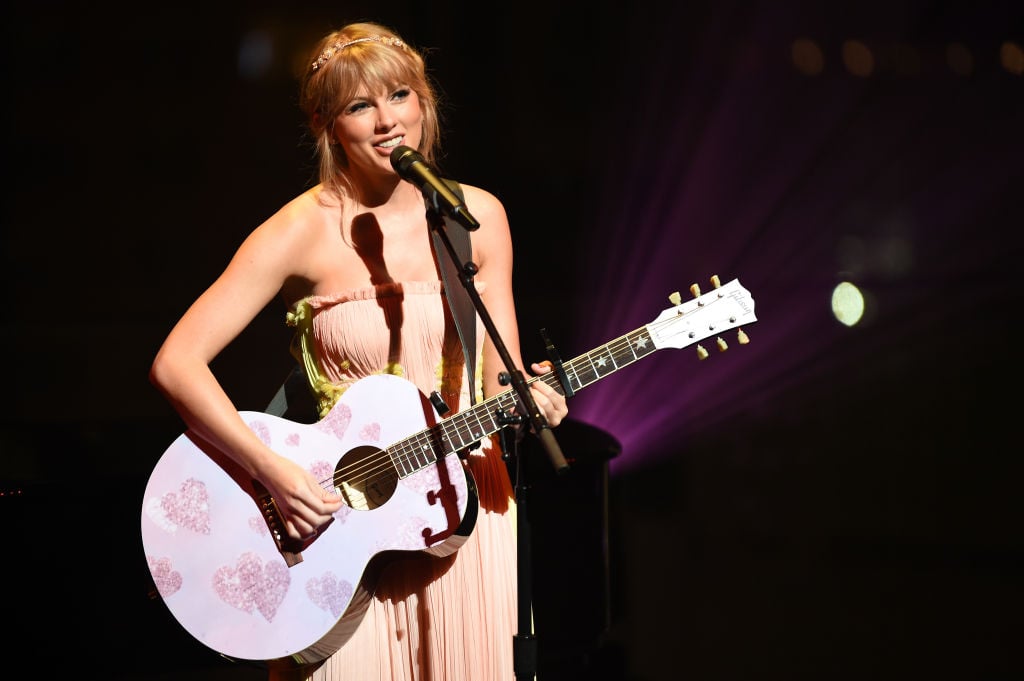 Grammy award-winning artist, Taylor Swift, is on the cover of British Vogue for January 2020
Taylor Swift fans can't calm down. British Vogue did their January 2020 cover story on this award-winning artist, with an interview conducted by composer Andrew Lloyd Webber.
According to British Vogue's website, this story details the artist's experience with the movie-musical, Cats, which premieres Dec. 20, 2019. The music for this production was written by Andrew Lloyd Webber and he asked Swift questions regarding her music, her experience acting, and her life as an artist.
"I think [writing] is really important – also from the side of ownership over what you do and make," Taylor Swift said during her interview. "Even if you aren't a natural writer, you should try to involve yourself in the messages you're sending." Lloyd Webber agrees: "Today, very few people have a major career unless they write."
The year of Taylor Swift's cover was misprinted in the picture that she shared on social media
Taylor Swift shared a picture of her cover on social media, complete with magazine's publishing date. Unfortunately, Vogue got the year of the magazine's publication wrong — on Taylor Swift's post, the magazine cover reads "JAN 2019," instead of "JAN 2020."
Some Twitter users were quick to point out this misprint, and the magazine was since been corrected. Fans can get their hands on this edition of Vogue starting on Dec. 6, 2019.
Taylor Swift's fans poked fun at the mistake on the Vogue cover
When Taylor Swift premiered her Vogue cover story on social media, the picture earned over a million likes on Instagram. Some fans noticed the mistake on the cover right away, making jokes on Twitter. One Twitter user said, "stunning cover. Did Vogue find a time machine though? 'JAN 2019.'"
"The Vogue cover says 'January 2019,' so that means that we are going in circles," joked another Twitter user. Through all the jokes, fans shared their support of Taylor Swift and her new era of music and fashion.
"I love Vogue photoshoots so much because they make her go out of her way and wear things she wouldn't wear on daily basis and experiment with looks based on the vibe/century they want to give and the final result is always impressive and obviously Taylor is a step above gorgeous," said one Twitter user.
Fans can purchase this edition of British Vogue starting on Dec. 6, 2019. Music by Taylor Swift, including recently-released songs like "Lover" and "You Need to Calm Down" are available on Spotify, Apple Music, and most major streaming platforms.