'Mixed-ish': Everything We Know About The New 'Black-ish' Spin-Off
The producers of Black-ish are at it again. Earlier this week, it was confirmed that Mixed-ish has officially been picked up by ABC. But just what is the show about, and what can we expect to see?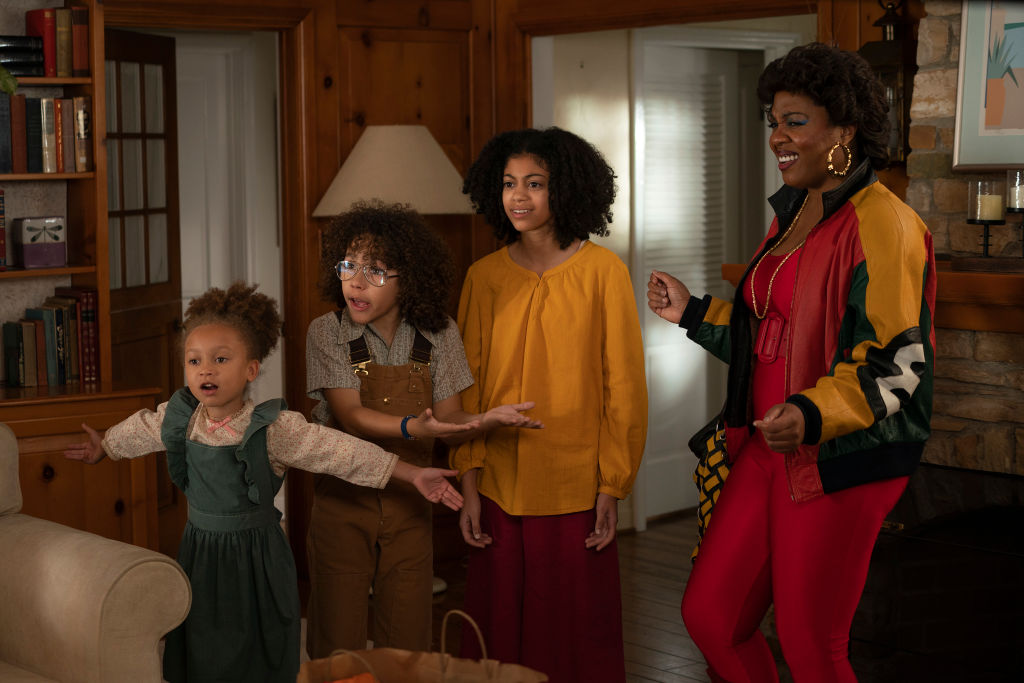 Mixed-ish is a Black-ish spin-off
Mixed-ish is actually the second spin-off of the Black-ish franchise. The first spin-off, Grown-ish, follows Zoey, (Yara Shahidi) the oldest and arguably most privileged of the Johnson children. The series captures her trials and tribulations as she attempts to navigate college life. Issues dealing with dating, drinking, friendship, and the threat of flunking out are all explored on the hit Freeform show. It's a wonderful show that blurs the line between adolescence and adulthood.
Mixed-ish is a prequel
While the timeline of Grown-ish runs concurrently to that of Black-ish, Mixed-ish serves as a prequel to Black-ish. The show follows young Bo (short for Rainbow and portrayed by Tracee Ellis Ross on Black-ish) in the mid-'80s as she is forced to leave the compound where she was raised and home-schooled to integrate into a traditional school system.
Experiencing a fair amount of culture shock, Bo and her siblings attempt to navigate a whole new world. Forced to confront her bi-racial identity for the first time, she and her sibs struggle to adjust to their new life. Kids at school relentlessly question her race and chose to tease her and her family for it. Even though the series dives into some more serious subject matter, it is also packed with loads of humor and the feel-good music we've come to expect from the Black-ish universe. But who has the task of playing young Bo? Let's take a look at the stars of the new series.
Meet the cast
Starring as Bo is Arica Himmel, a young actress who is relatively new to the screen. That said, Himmel does have a strong theater background, and she seems more than capable of rising to challenge of playing such a well-loved character.
A casting choice that has sparked a fair amount of controversy, Tika Sumpter, was cast as Bo's mother, Angie. Though people acknowledge that Sumpter has tremendous talent, the woman who plays Angie in Black-ish is an entirely different complexion than Tika. Fans on Twitter even went so far as to call the casting a "reverse Aunt Viv", referring to the swap of actresses in the series The Fresh Prince of Bel-Air.
Rounding out the cast are Ethan William Childress and Mykal-Michelle Harris who serve as Bo's siblings. Finally, writer and comic, Christina Anthony will star as Auntie Dee Dee. With such a dynamic cast already in place, we can't wait to see how they bring the Mixed-ish universe to life.
Somewhere over the rainbow
The best thing about the series being a prequel is that we already know that Bo eventually turns out just fine. This makes some of the cringe-worthy moments of rejection and pain feel a little bit more bearable. Furthermore, the show sheds some light on the biracial/multi-racial experience and allows more children and families to finally see themselves represented onscreen in a tangible and authentic way.
In what is often a strictly black and white world, get ready to get a little Mixed-ish Tuesdays this Fall on ABC.