What is the Net Worth of Modern Family Actress Julie Bowen?
There's no doubt the TV show Modern Family is a juggernaut. The actors are some of the highest paid cast members on TV, and just about every one of them is a bigger star now than when the show started. That goes for Julie Bowen, even though she had several notable movies and TV shows under her belt before she started playing Claire Dunphy. Let's take a look at Julie Bowen's net worth, her acting career, and her family life.
What are Julie Bowen's movies and TV shows?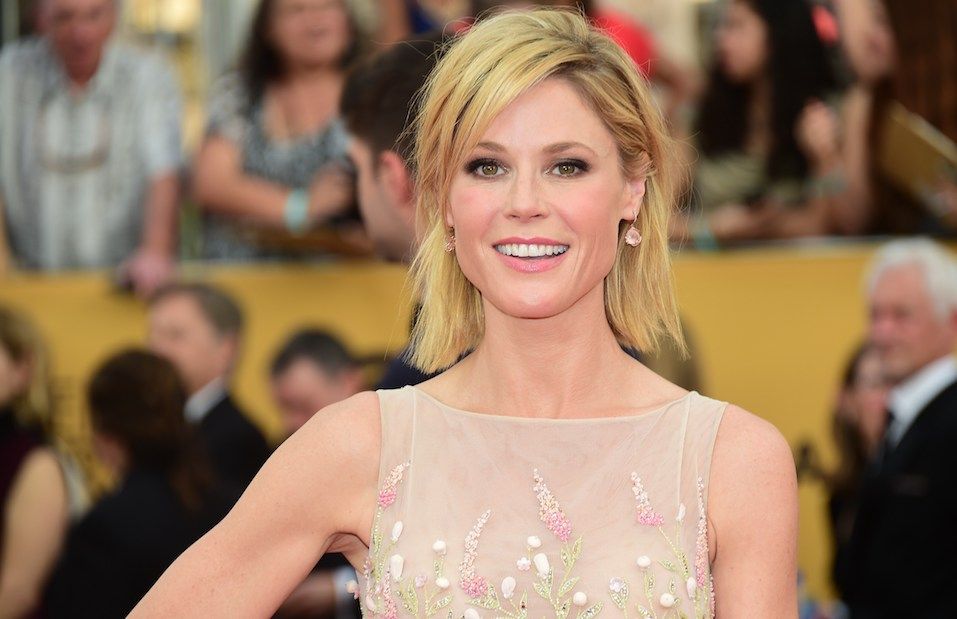 What does Julie Bowen have in common with Bull star Michael Weatherly? Not much, aside from the fact that both of them appeared on the TV show Loving early in their careers.
Bowen had a cameo on Loving and starred in the short Five Spot Jewel in 1992, and it didn't take long for her to find steady work.
By 1995, Bowen shared the screen with James Brolin, Jeffrey Dean Morgan, and others in the short-lived show Extreme. Bowen starred alongside Adam Sandler in 1996's Happy Gilmore, had a large role in An American Werewolf in Paris in 1997, and landed an extended guest role on ER during there 1998-99 season.
Bowen starred in the fan-favorite TV show Ed from 2000-04 and played Denise Bauer on Boston Legal from 2005-08. She started playing Claire Dunphy on Modern Family in 2009.
Working on TV keeps her busy, but Bowen makes time for movie roles, too. Joe Somebody with Tim Allen in 2001, 2011's Horrible Bosses, the 2014 Disney animated movie Planes: Fire & Rescue, and Life of the Party from 2018 are some of her notable films.
How much does she make for Modern Family?
How much do Julie Bowen and the rest of the Modern Family cast make? The short answer is 'A lot.'
Sarah Hyland and the actors who play the kids earn at least $100,000, while Bowen and the more experienced cast members make at least $500,000 per episode.
Bowen is making $12 million total for season 10 in 2018-19, according to iHeart Radio Cleveland, which comes out to 545,454 for each show.
What is Julie Bowen's net worth?
The long and successful acting career helps boost the Baltimore native Bowen's bottom line. Doing modeling work for the likes of CoverGirl on the side doesn't hurt either.
Julie Bowen's net worth reaches an estimated $18 million in 2018, according to Celebrity Net Worth. However, we won't be surprised if that number decreases in the future.
Is Julie Bowen married? What's her family life like?
The reason Bowen's net worth could slide in the future is due to her divorce from her husband, Scott Phillips.
The pair married in 2004, but they separated in early 2018. Phillips asked for spousal support during the divorce, and they agreed to split their assets evenly in September 2018, according to People. Bowen and Phillips have three sons: Oliver, John, and Gustav.
Check out The Cheat Sheet on Facebook!