What is the Net Worth of Modern Family Actress Sarah Hyland?
There's no doubt the TV show Modern Family is a juggernaut. The actors are some of the highest paid cast members on TV, and just about every one of them is a bigger star now than when the show started. That goes for Sarah Hyland, who plays Haley Dunphy.  Modern Family is her most notable acting credit, but she has several other big-name projects on her resume. Let's take a look at Sarah Hyland, her acting career, her net worth, and her love life.
What is Sarah Hyland's age, and how long has she been acting?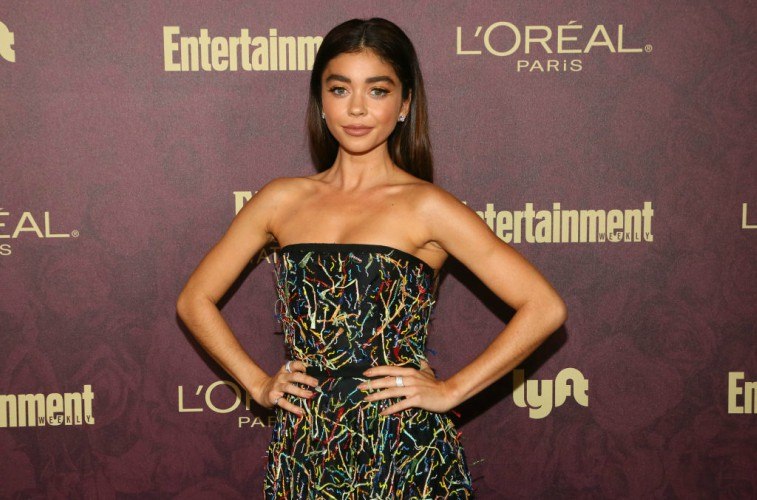 Sarah Hyland was born in New York City in November 1990, so she turned 28 in 2018. It didn't take her very long to break into show business.
In 1997, she landed the role of Howard Stern's daughter in Private Parts, the biopic movie about the highly-paid radio show host. The following year she shared the screen with Jennifer Aniston and Paul Rudd in The Object of My Affection.
What else has she acted in?
The early high-profile work is hardly the only show business work on Sarah Hyland's resume. She appeared in several soap operas, including As the World Turns, Another World, All My Children, and One Life to Live.
Hyland also showed up on the long-running program The Wonderful World of Disney, but Modern Family remains her most prominent gig to date.
What is Sarah Hyland's net worth, and how much is she paid?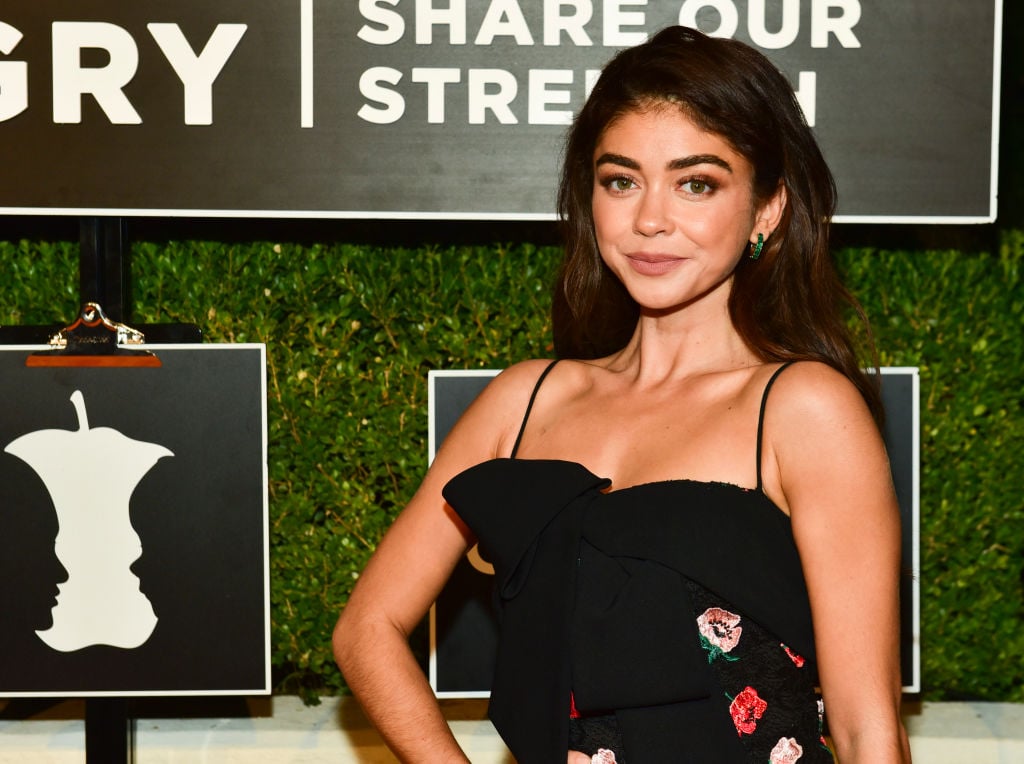 Even if you think Modern Family is past its prime (which is the diplomatic way of saying it used to be awesome but now it's not), it's not impacting the salaries of the show's stars. All of the actors are well-paid.
We know how much they really make, and it's a lot. The older actors (Julie Bowen, Ty Burrell, Sofia Vergara) pull in at least $500,000 per episode. Sarah Hyland, Ariel Winter, and the younger actors make more than $100,000 each show.
Hyland also does some modeling work, and when you combine that with the income from her acting career, her estimated fortune is $9 million, according to Celebrity Net Worth.
Is Sarah Hyland married?
There's good news for all the people with unrequited crushes on Sarah Hyland — she's not married.
However, there's some bad news, too. Unless you're also an entertainer or TV star, you probably have no shot of dating her. All of Hyland's relationships that we know about all have been with co-stars or other celebrities.
First, it was Young and the Restless co-star Max Ehrich. Then it was Matt Prokop, who shared the screen with Hyland in the TV movie Geek Charming in 2011. Hyland moved on to Vampire Academy co-star Dominic Sherwood, and when that relationship ended, she started dating Bachelorette and Bachelor in Paradise star Wells Adams in 2017, according to Ranker.
Check out The Cheat Sheet on Facebook!