Is 'Modern Family' Cancelled?
It's one big, happy family on this ABC comedy series. Fans watched Alex grow into a mature scientist, Hayley become pregnant with twins, and Luke… well, Luke just be himself. It's been about ten years since ABC premiered Modern Family. Find out how much longer fans have to watch the Pritchetts, the Tuckers, and the Dunphys.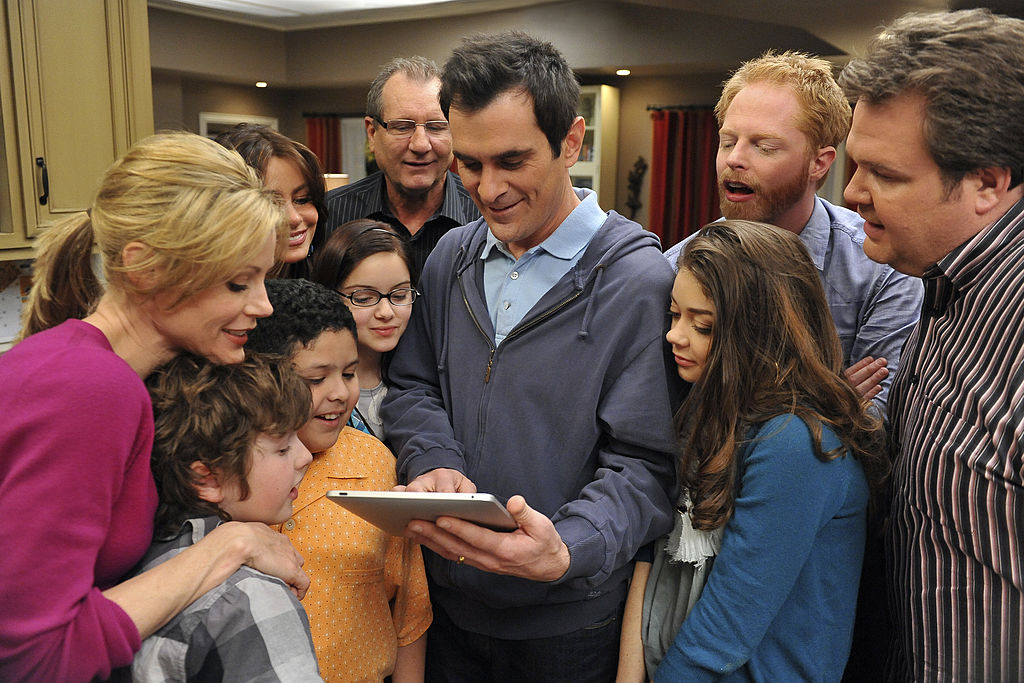 'Modern Family' premiered in 2009

For about ten years, this family has been making countless families laugh nationwide. Alex got into Caltech. Gloria had a sauce business. Phil bought a few alpacas. Hayley got pregnant. So many stories packed into ten seasons of Modern Family. Now, the show is finally coming to an end.
Fans saw the younger cast members grow up on this show. Nolan Gould was only 10-years-old when he started playing Luke Dunphy, now he's in his 20s. The cast has only grown, now including Jeremy Maguire as Joe Pritchett and a lovable bulldog, named Stella on the show.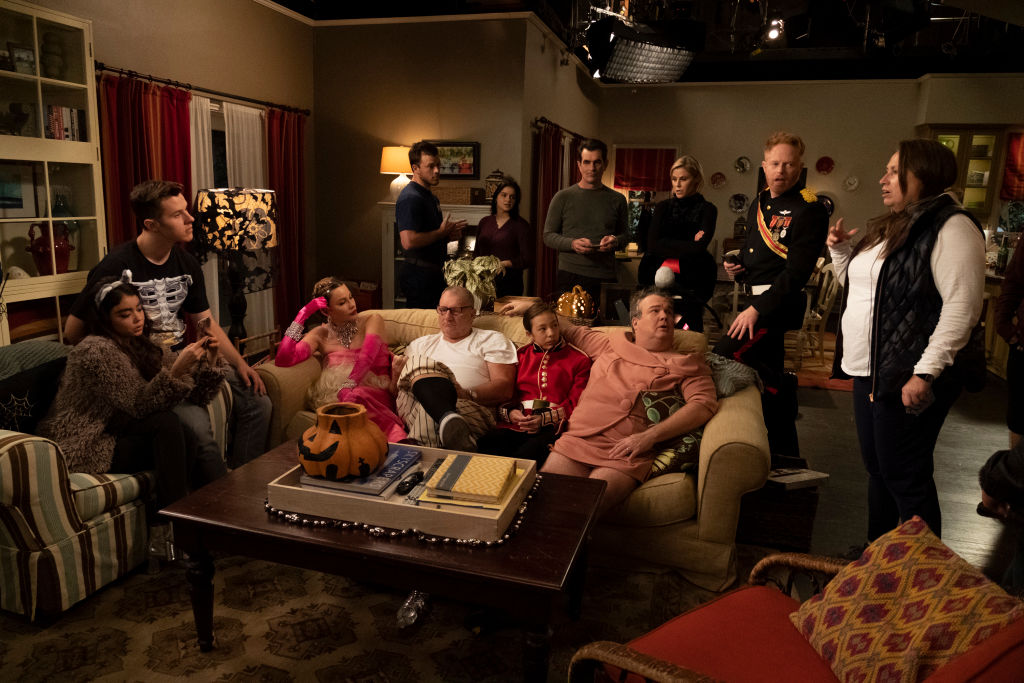 'Modern Family' is broadcasted on ABC
It's not one of ABC's most popular television series for no reason. Modern Family won multiple Emmy Awards, a Golden Globe, four SAG Awards for Outstanding Performance by an Ensemble in a Comedy Series, a Peabody Award, two GLAAD Media Awards, two NAACP Image Awards, six WGA awards, four PGA awards, a Television Critics award.
The show is now on its eleventh and final season. After 2020, there will be no new Modern Family episodes on ABC. According to ABC's website, the newest season will premiere sometime in Fall 2019.
"Chris and Steve have created one of the most seminal and iconic comedies in television history," Karey Burke the president of ABC Entertainment said. "In its final season, there will be more milestone events that anyone who has been a fan of the series won't want to miss."
What is the cast of 'Modern Family up to?
Jesse Tyler Ferguson, also known as Mitchell Pritchett on Modern Family, recently hosted a cabaret event at the Stonewall Inn. The event was in honor of the 50th anniversary of the Stonewall Riots. It included performances from Sara Bareilles and a surprise performance by Taylor Swift. Taylor sang her song, "Shake It Off," alongside Jesse Tyler Ferguson. Needless to say, the internet freaked out.
"I'm so happy I don't have to keep this secret any longer," tweeted Jesse Tyler Ferguson. "Look who came to celebrate the 50th anniversary of Stonewall at the Stonewall Inn. @taylorswift13, you are a gem. Thank you for everything you do for the LGBTQ community. We [love] you!"
According to IMDB, Sarah Hyland, who plays Hayley on Modern Family, is set to star in a few movies. Hyland portrays Meg Marky in the upcoming Pitch Perfect sequel, Pitch Perfect 4. She will also play Mara in the film The Wedding Year.

Ty Burrell, who portrays Phil Dunphy, will star in the 2019 television series Duncanville. Created by Amy Poehler, this new show tells the story of a kid named Duncan, who dreams of making it big without having to wear a suit and tie, according to IMDB.
Other cast members, including Sofía Vergara and Nolan Gould, are currently working on films and television series, to premiere within the upcoming year.Modern Family returns to ABC on Wednesday nights this fall.