Why Is 'Modern Family' Ending? Everything We Know About the Hit Television Show's Final Season
After a decade of laughs, ABC's hit television series, Modern Family is coming to an end. However — despite much speculations — its current season won't be it's last. That's right, the Dunphy-Tucker-Pritchett family will be back for another season of award-winning punchlines. But, with the show's on-going success, why is Modern Family ending? Find out what we know about the last season, ahead.

Season 11 will be the last of 'Modern Family'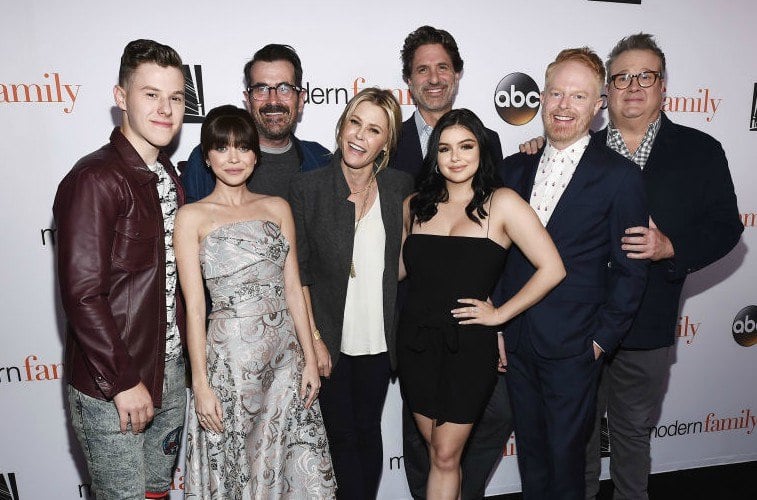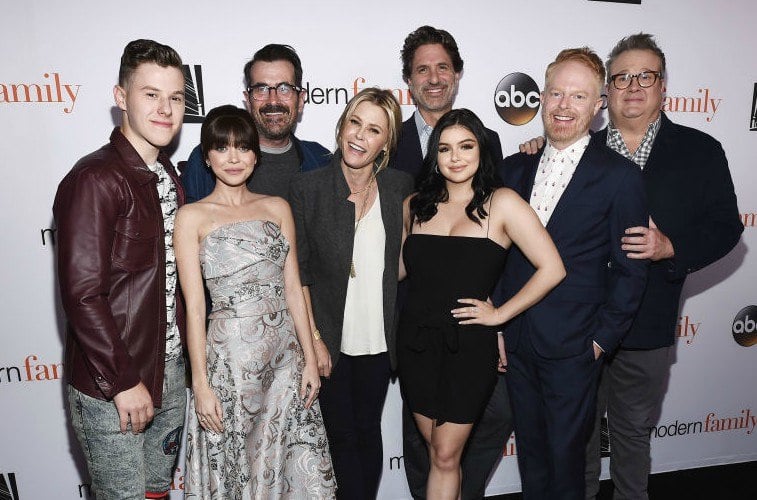 At the 2019 Television Critics Association winter press tour, president of ABC Entertainment, Karey Burke announced plans for an 11th and final season. "So proud to announce that Modern Family is returning for its 11th and final season," Burke said in a statement. "Chris and Steve have created one of the most seminal and iconic comedies in television history," she praised the show's creators, Christopher Lloyd and Steven Levitan. "In its final season, there will be more milestone events that anyone who has been a fan of the series won't want to miss."

Show creators planned for a finale in season 10

Modern Family's creators, Steven Levitan and Christopher Lloyd admit they thought season 10 would be the last of the hit television show. So, they planned the season's plotline with some new milestones to give the characters some closure. "We actually went into the planning of the season with the idea that if we got excited about certain changes in the characters' lives, we should do them, whether it was the final season or not," Lloyd shared ahead of the show's renewal. "Because it was just going to be good for the show, and we kind of planned that it could go either way. It would make for a very lively last season, but if we end up doing another season — and I think it's looking a little it more likely that will happen — we'll just throw all these changes into people's lives, which is only good in terms of new stuff for us to explore," he added.

Why is 'Modern Family' ending?

With so many awards and laughs under its belt, it seems silly to take the successful television series off air. However, many at ABC — including the show's creators — felt it was probably the right time to say goodbye. And, although they had planned for a season 10 series finale, the plot twists and different storylines in the once final season sparked interest for one more season.

What does the cast have to say?

After spending a decade on-camera together, saying goodbye is going to be tough for the cast of Modern Family. Following the announcement, Jesse Tyler Ferguson took to Twitter to express his thoughts on the series finale, stating: "Will be hard to say goodbye. Love my family."

On Instagram, Eric Stonestreet shared a throwback photo of him on the way to his Modern Family audition with a sentimental caption. "I'm so thankful and grateful to have had this job for the last 10 years and that I get to do it for one more year with this talented group of beauties," he shared. Stonestreet went one to leave aspiring actors some words of wisdom: "Identify and follow your dreams, have unwavering belief in yourself and your talent, surround yourself with good people, be prepared and on time for when a lot of luck and even more persistence crack open that door of opportunity and then blow through it and leave it all in the room knowing you did your best. I'm proof it's possible for you," he wrote.
Check out The Cheat Sheet on Facebook!