'Modern Family:' Eric Stonestreet Had an Inspiring Message When He Heard About the Show Ending With Season 11
Modern Family failed to earn a single Emmy nomination in 2018 and resorted to killing off a character to maintain interest, but it's going strong after its 2009 debut. Still, all good things must come to an end, and now we know Modern Family is ending after Season 11 in 2020. That means fans have one more go-round with the fictional Dunphy-Pritchett-Tucker clan, and the cast has one more chance to work together. Playing Cameron Tucker changed the trajectory of actor Eric Stonestreet's career, and he provided an inspiring message to all actors out there when he heard about Modern Family ending.

Eric Stonestreet's earliest roles were hardly anonymous

Many actors, even all-time greats such as Robert De Niro and Clint Eastwood, have to settle for lesser roles in obscure productions early in their careers, but not Eric Stonestreet. His first credited role came on the TV show Dharma & Greg in 1999. The following year, he had single-episode stints on Malcolm in the Middle, Party of Five, and Spin City on TV, and he popped up as a hotel desk clerk in the movie Almost Famous.

Stonestreet also had steady work in commercials early in his career. He filmed ads for Volkswagen, U.S. Cellular, IBM, and the NCAA around the time he earned his first professional roles.

Eric Stonestreet has an inspiring message for all up-and-coming actors

As we said a minute ago, landing his Modern Family gig was a game-changer for Eric Stonestreet. He has his choice of roles now, but it wasn't always the case. He shared an inspirational Instagram message when he found out about the show ending, and it almost made us cry.

"The first picture was taken February 4th, 2009 (13 years after starting my acting career) on my way out the door to test for 'My American Family.' These are the original audition materials for Mitch and Cam from that day. It was announced [Feb. 5, 2019]  that next year (season 11) will be our last. I'm so thankful and grateful to have had this job for the last 10 years and that I get to do it for ONE MORE year with this talented group of beauties.
He makes a fortune for Modern Family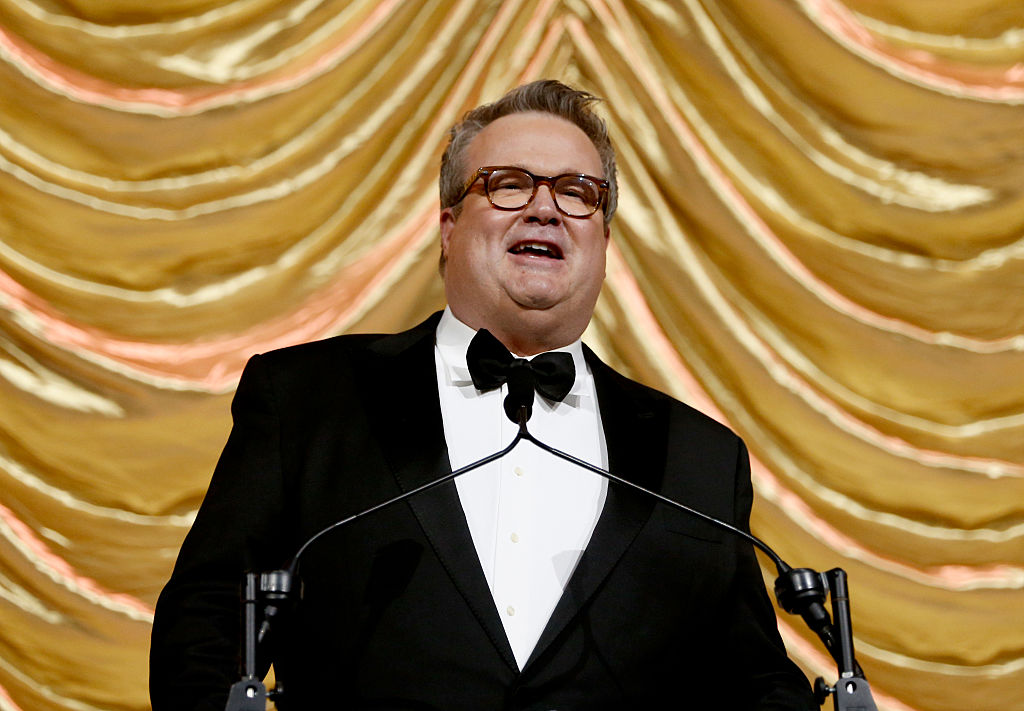 Eric Stonestreet's salary after spending a decade starring on a hit show is nothing to scoff at.

The show has some of the highest paid cast members of any show on TV, and that includes Stonestreet. He and five of his Modern Family castmates — Sofia Vergara, Jesse Tyler Ferguson, Julie Bowen, and Ty Burrell — earned $500,000 per episode for Season 9. We wouldn't be surprised if those five are making even more for Season 10.

Eric Stonestreet's net worth is jaw-dropping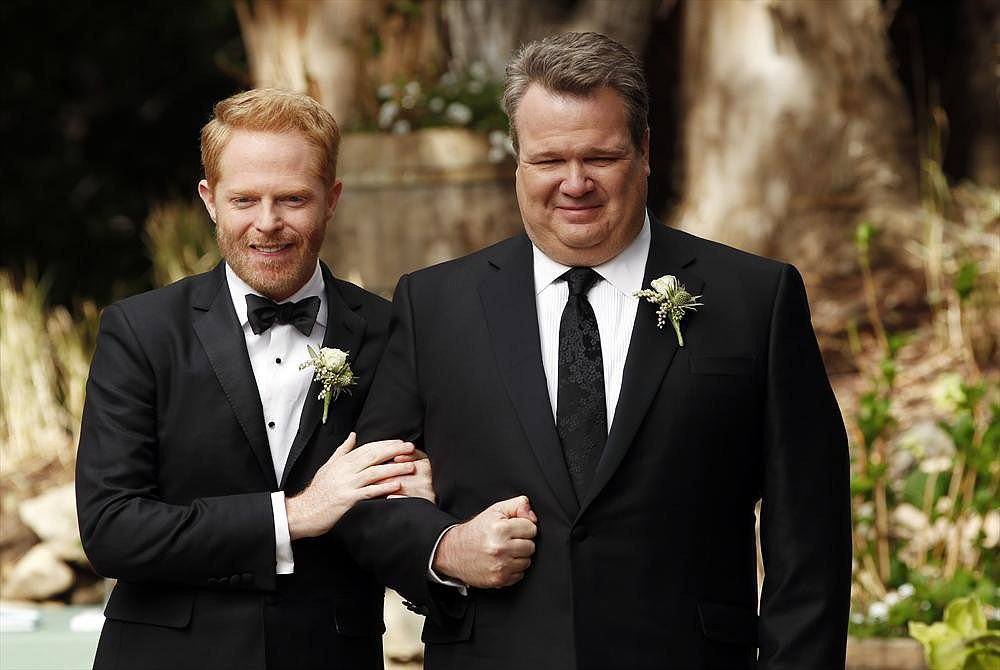 Some actors branch out to directing and producing, but Stonestreet sticks to acting. He has one writing credit for a short that aired at the 2012 Emmys, but acting is his primary job. However, focusing on acting isn't hurting Eric Stonestreet's net worth.

He has a $23 million fortune in 2019, which puts right in the middle between the net worth of co-stars Julie Bowen and Ty Burrell.

Check out The Cheat Sheet on Facebook!