'Modern Family:' Jesse Tyler Ferguson is Ready for all the Feels When the Show Ends
They're different shows on different networks, but The Big Bang Theory and Modern Family both have one thing in common — we know when they'll end. Season 12 is the last season of The Big Bang Theory, so the show has just a few episodes to go. ABC announced in early 2019 that Modern Family is ending after Season 11 in 2020. The cast and crew have one more season working together, but Jesse Tyler Ferguson is already preparing for an emotional rollercoaster during that final season.

Jesse Tyler Ferguson knows he'll be emotional when Modern Family ends

His on-screen work was hit or miss before Modern Family, but Jesse Tyler Ferguson enjoyed a successful stage career. However, the show is by far his longest-running and most successful acting gig, and he'll be sad to see it end. Not only because of the steady paycheck that boosts his net worth (more on that in a minute) but because his co-stars are like family members to him.

On Instagram, he posted a photo of himself with Ty Burrell, Ed O'Neill, and Eric Stonestreet, and he hinted at all the emotions that he's sure to feel in the future.

"I can't believe I've spent over a decade of my life working with a cast and crew I love so much," part of his post reads. "I'm already preparing myself for a VERY emotional last year with my beautiful, hilarious fake family."

Ferguson's comments on Twitter were more succinct, but again he didn't shy away from letting people know about his feelings. "Will be hard to say goodbye. Love my family," the post reads.

How Ferguson's castmates responded

Ferguson is preparing for the waterworks when Modern Family ends, which makes sense. His castmates' emotions aren't as raw, but many of them are happy for another season and sad to see it all end.

Rico Rodriguez wrote on Twitter that he's enjoyed his time on the show and he's thankful for another go-round.

On Instagram, Nolan Gould posted a message saying he's happy for another year with his co-stars and grateful for the show's success.

Meanwhile, Eric Stonestreet provided an inspirational message encouraging up-and-coming actors not to abandon their dreams. He had a few notable parts before Modern Family, and the show provided his breakthrough role.
How much does Jesse Tyler Ferguson make for Modern Family?
How much do Jesse Tyler Ferguson and the rest of the Modern Family cast make? The short answer is 'A lot.'
Sarah Hyland and the actors who play the kids earn at least $100,000. Ty Burrell, Julie Bowen, who plays Claire Dunphy, the sister of Ferguson's Mitchell Pritchett, and the more experienced cast members make at least $500,000 per episode.

What is Jesse Tyler Ferguson's net worth?
The Mitchell Pritchett character is Jesse Tyler Ferguson's signature role, and it's not even close. He earned Primetime Emmy nominations for Outstanding Supporting Actor in a Comedy Series every year from 2010-14. He and his cast mates won Outstanding Performance by an Ensemble in a Comedy Series at the Screen Actors Guild Awards from 2011-14.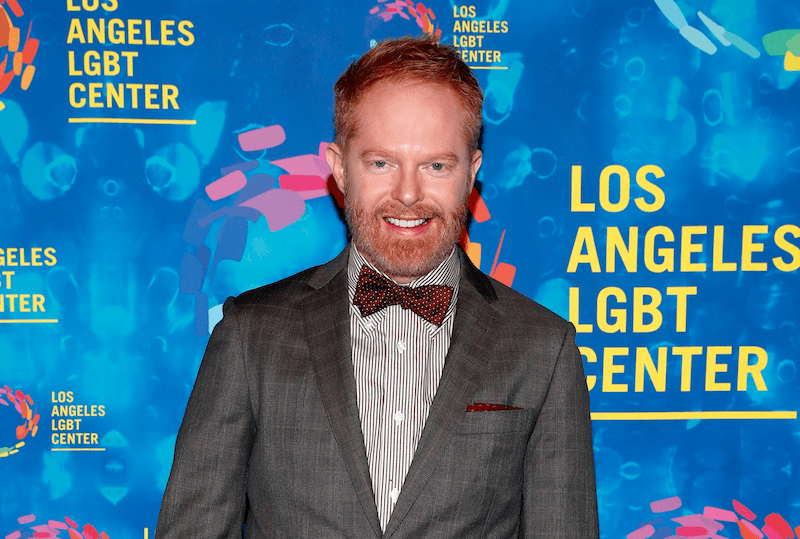 The awards and nominations helped drive up his salary, and Jesse Tyler Ferguson has the net worth to prove it. He has a $20 million fortune in 2019, and it's likely to keep growing over the years.
As one of the early stars, Ferguson almost certainly earns money from Modern Family's reruns. USA network paid $1.8 million per episode in 2013, and that's just one network's investment. Like the casts of The Big Bang Theory, where the longtime cast members could earn as much as $20 million a year in syndication, and Friends, Ferguson's biggest paychecks could come from Modern Family reruns.
Check out The Cheat Sheet on Facebook!