'Modern Family' Season 10: Why This Character Was Chosen to Be Killed Off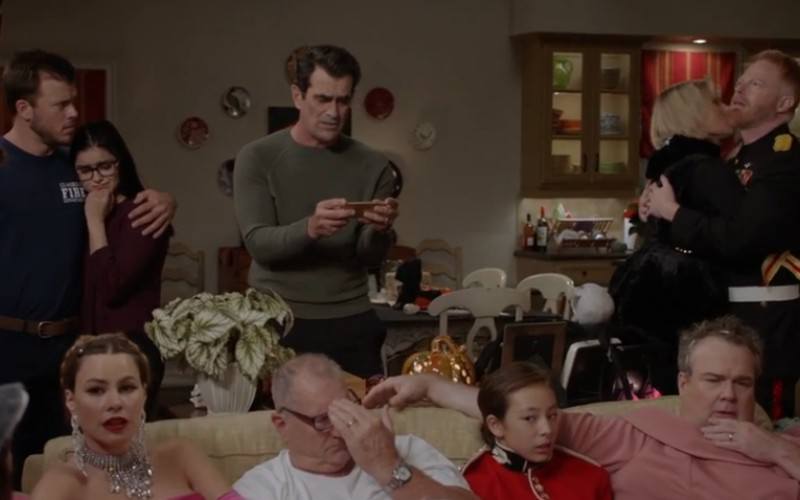 The sitcom announced that it would go into new territory in Season 10 by killing off an important character. After the news was revealed cast members revealed their reactions publicly and hinted their character could be the one to get the axe. Well, the deed was finally done in the Modern Family episode, "Good Grief Online." Find out who died and why this character was chosen to be killed off.
DeDe Pritchett died in her sleep on Modern Family
When the Season 10 death was first mentioned it was teased to be involving an important character. Co-creator Christopher Lloyd told Entertainment Weekly, "We do deal with a death, which is certainly a topic that families have to deal with, and on television, it's not easy to do because that's a heavy subject. But at the same time, it would seem unusual for a family not to go through it."
He added that it would be a "significant character on the series" and it "will be a moving event — and an event that has repercussions across several episodes."
It turned out it was DeDe Pritchett (Shelley Long), Jay's ex-wife and the mother of Claire and Mitchell, who died. She peacefully died in her sleep while on a trip with her women's group off-screen. Actress, Shelley Long was a guest star on the show that appeared once a season.
She was chosen because her death would be an important experience for the family
So why DeDe Pritchett and not one of the other family members? "It occurred to us that death is a giant part of the family experience," co-showrunner Steve Levitan told The Hollywood Reporter "and while Phil (Ty Burrell) had lost his mother in a previous episode, we've never seen the entire family have to deal with such a loss. It seemed like an interesting thing to have happen."
Levitan continued to explain DeDe's strong relationship with multiple characters was also part of the decision. "She's directly involved with three of our characters," the co-showrunner continued "and she touched everybody's life in some interesting way. It seemed like the right character to put everybody through something. She seemed like right character because she so directly affects so many of our characters."
No other character was considered to be killed off
The news of an upcoming death had fans listing all the possibilities. Jay was a common guess considering his age and that he is indeed a significant part of the show. But Levitan told The Hollywood Reporter that no other character was considered for the big storyline.
"I don't think we started with, 'Let's do a death episode — who can we kill?' It came from [a conversation of], 'What would happen if DeDe died?' That's how it started," explained Levitan.
We will definitely see how the characters deal with this big news throughout the season. But at least Modern Family fans now have an answer to that burning death question.