'Modern Family' Star Sarah Hyland Posts Touching Tribute to Her Late Cousin
A year after the tragic loss of Sarah Hyland's 14-year-old cousin, Trevor Canaday, the Modern Family actress is still in mourning. Hyland recently took to Instagram to post a heartfelt message about the boy she calls, a "beautiful soul."
Sarah Hyland's cousin was hit and killed by a drunk driver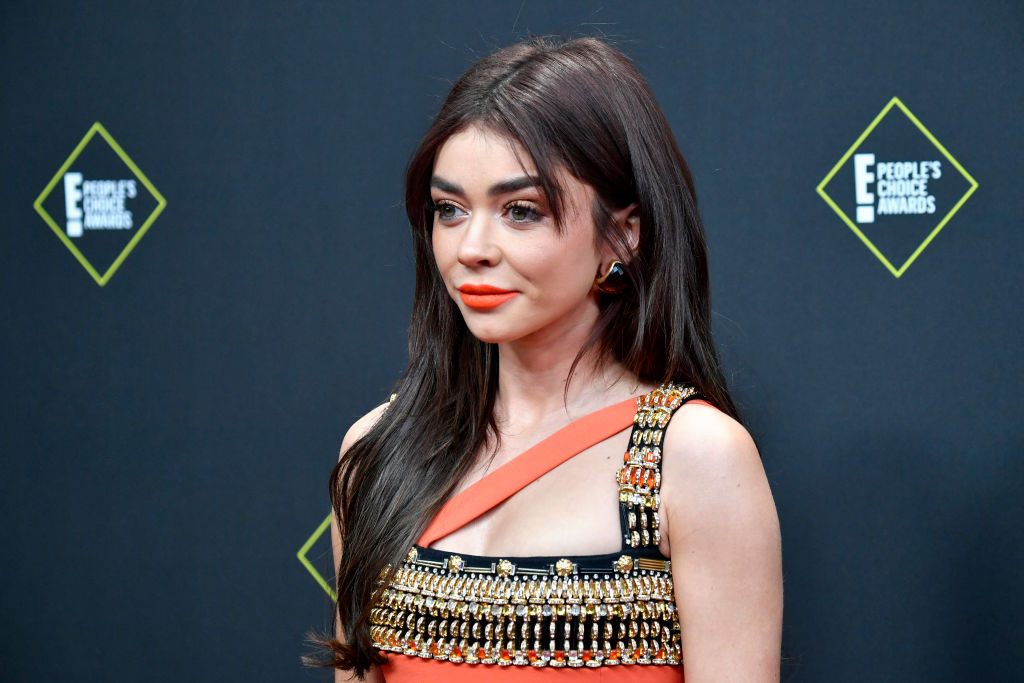 In December 2018, Hyland posted on the Instagram Stories feature about the tragic passing of Canaday. She posted a screenshot of the GoFundMe page with the caption, "This is my 14-year-old cousin Trevor. Yesterday, he was killed by a drunk driver. My uncle is still in the hospital in need of more surgeries."
The GoFundMePage explained what caused the death saying, Canaday, along with his father were "driving to a show choir event and were involved in a serious car accident due to a drunk driver."
It continued, "Bryan, is recovering physically, but sadly Trevor has gained his wings and is singing and playing some crazy football in heaven."
Hyland captioned another photo, the man "hit my Uncle's car so fast my cousin (who was wearing a seatbelt) was ejected from the car."
Ariel Winter, who co-stars with Hyland on Modern Family, also posted, encouraging fans to donate on the family's behalf.
The driver, Jeffrey Eggeling, was arrested on two counts of driving under the influence and leaving the scene of a personal injury crash. He was charged with manslaughter.
Hyland posted a tribute to the 'beautiful soul' on the anniversary of his death
In memory of Hyland's cousin, she took to Instagram again to express her thoughts on the anniversary of his death. E! News obtained a screenshot of the Instagram Story.
"Thinking about my family today. Exactly one year ago my little cousin was killed by a drunk driver," she said. "A senseless and reckless act took away a beautiful soul. You'll forever be in our hearts and in the sunsets. Love you, Trevor."
Hyland celebrated a birthday with fiancé Wells Adams
Despite the lingering grief, Hyland and Bachelor alum, Wells Adams, celebrated the actress's birthday in Paris, France. In a photo of the lovebirds near the Eiffel Tower posted by Adams, he captioned it:
"Happy birthday to my bride to be. Thank you for being so smart. Thank you for being so funny. Thank you for being so beautiful," he said.
"Thank you for being so perfect and thank you for always lighting up my Eiffel Tower/Love, The luckiest guy in the world."
The two have been engaged since July 2019. Even during times of mourning, Hyland and Adams prove love (and time) heals wounds.