'Mom's' Anna Faris Just Partnered With This Company In Support of Educators and Schools in Need
You can definitely say that Anna Faris is a multitasker. An actress on the big and small screens, voice artist, producer, podcaster, and author, Faris has more than proven herself as one of Hollywood's most multi-faceted talents. The single mom is also in the process of preparing her 7-year-old son Jack for kindergarten, making her new partnership with a company supporting teachers and schools an idyllic match. She recently spoke about her new venture, her hit CBS show, and popular podcast Unqualified.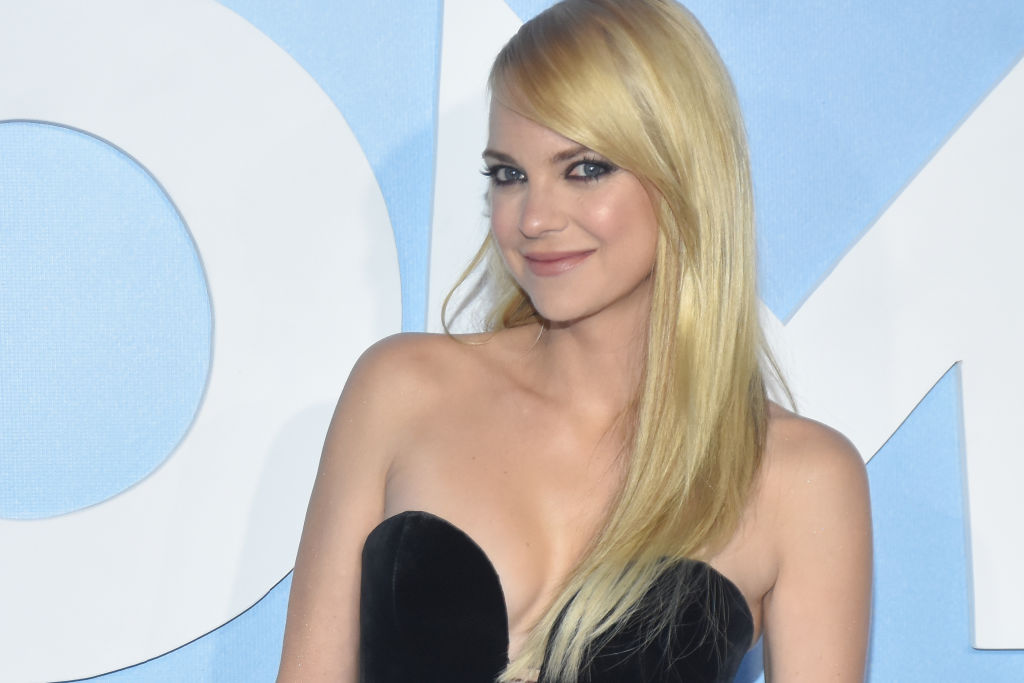 A partnership with purpose
Now that school is getting back in session nationwide, Faris considered Clorox's back-to-school program a perfect opportunity to join forces. Clorox teamed up with DonorsChoose.org, a nonprofit organization that allows people to donate directly to public school classroom projects, which caught Faris' attention for the campaign. "I partnered up with Clorox for their back-to-school program because they have also partnered with donorschoose.org, and they are donating 150K to teachers and schools in need," Faris told Showbiz Cheat Sheet. "For me, that's really important. I have several family members who are educators, so I love supporting our school systems. I'm also a parent – Jack just turned 7 years old."
Faris was inspired by Clorox tangibly showing appreciation for educators, and sees their products as beneficial to the home and classroom. "I love that Clorox is so supportive towards creating a healthy, clean environment that promotes creativity and productivity. I believe in all these things, so for me it's really exciting," she said.
The actress is also getting ready for her son to start kindergarten. "I think that I'm getting more prepared than he is. I need to start thinking about snacks and making sure he's read his whole summer reading list," Faris shared. "He's just learning how to read. We probably have to cram in a few more books before he goes back to school. This is his first year in kindergarten, so I'm excited."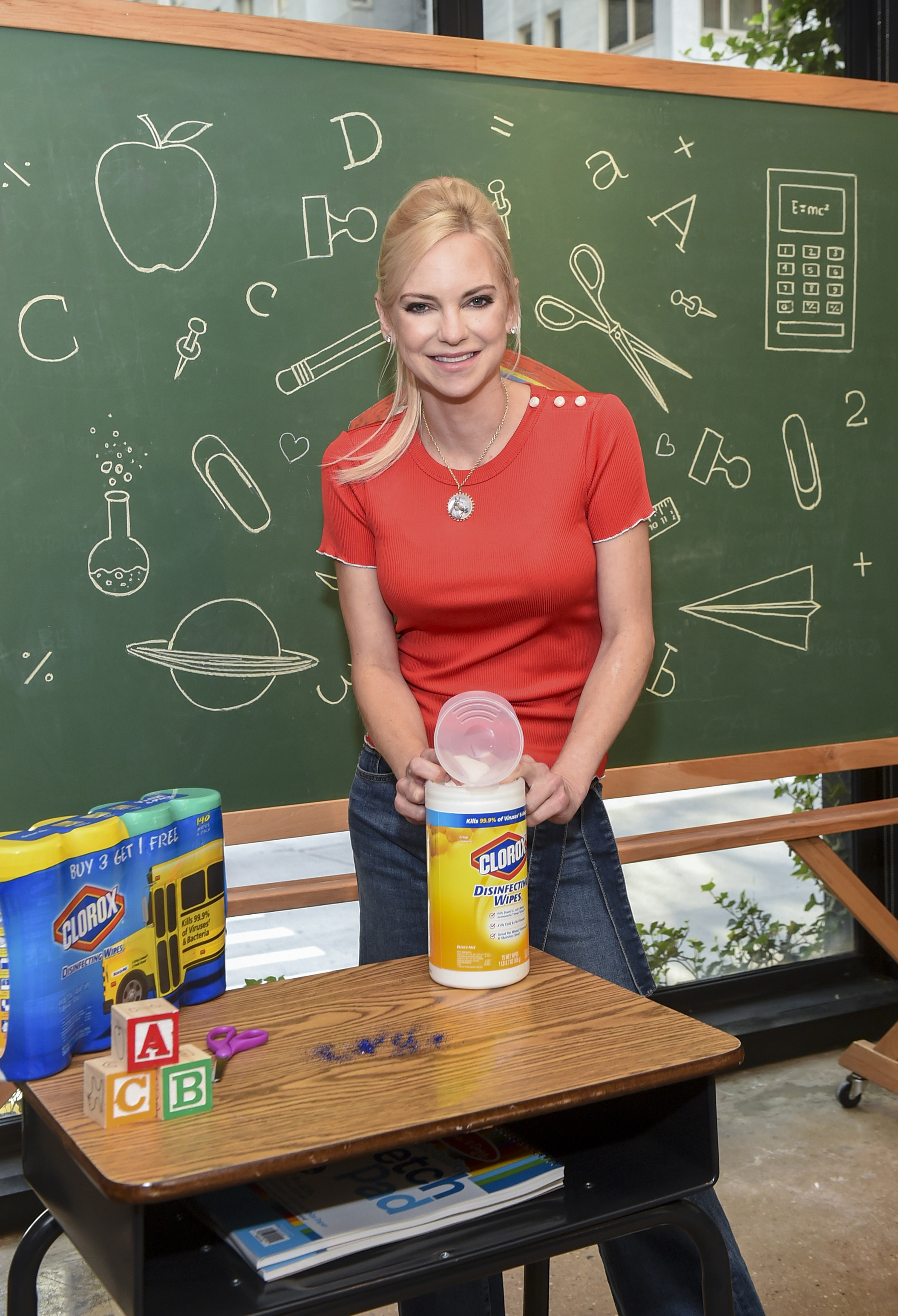 Killing it in comedy
Faris has a plethora of films to her name, including Lost in Translation, The House Bunny, and the Scary Movie franchise. Despite her evident comedic talent, Faris admitted she never was specifically aiming for that genre. "I didn't mean to go into comedy. I didn't think I would make it as an actress in general because it just felt too impossible," she shared with Showbiz Cheat Sheet. "Growing up as a kid, I would do theater in Seattle. I was a very quiet and dramatic child. To go into the world of comedy was a surprise for me. Every project I thought I was going to get fired from because I didn't feel fundamentally funny."
The actress is currently starring in the hit CBS sitcom Mom along with Academy Award-winner Allison Janney. The show's popularity prompted the network to renew it for another two seasons. Though she is open to roles outside of comedy, Faris clearly loves working on the series. "I would love to do some more dramatic work, but also, I'm 42, I love working on Mom, I love working with Allison Janney and working in front of a live audience. And I get to be in town – a lot of projects don't shoot in LA anymore, so I get to be with Jack and my hours are great. I feel unbelievably fortunate," she said.
Faris and Janney had heard positive things about the each other through friends, but hadn't met. "Lance Bass is a mutual friend, and he would say to meet 'You have to meet Allison Janey' and he apparently said the same thing to her about me. And then when we were cast together, it felt so instant. It felt like we were kindred spirits and just loved each other, and that feels rare in life. I could not love her more."
Faris also feels connected to her Mom character, Christy Plunkett, a single mom still struggling with sobriety. "I love Christy because she is constantly striving to be a better person. I love that with all the obstacles she's had to overcome, she still is persevering," the actress said. "She really wants to become a lawyer and help people. She still has some anger issues with her mom and hasn't found a ton of success in love, but she still has gumption, there's still a drive with her. But she's flawed and complicated and I love playing characters like that – it's so rewarding."
Podcast that qualifies as a hit
The sitcom star decided to try another project where she could connect with people on a more personal level, thus launching her podcast Unqualified in 2015. Subtitled "Not-So-Great Relationship Advice From Completely Unqualified Hollywood Types," the program showcases interviews with celebrities and other cultural figures, as well as personal phone calls with listeners.
"I was a big fan of podcasts, and I also wanted to be able to talk to people without the cloud of celebrity. I wanted to interact with strangers in a way that felt human and normal. I felt myself kind of craving that. I like the idea of building community," Faris said.
She went forward with the project despite not knowing if the venture would take off. "I felt at the time when I started it that four people were going to listen. I really didn't have any aspiration for it," Faris told Showbiz Cheat Sheet. "I bought microphones off of Amazon, there's like no production involved in it, just me talking to people. It's been really rewarding and such an exciting adventure."
See the premiere of CBS' Mom on September 26!