Moms Everywhere Are Celebrating Meghan Markle's 'Realistic' Postpartum Body at Archie Harrison's Photo Reveal
Trying to keep up with the royal family will only leave people feeling frustrated. Not only are they all wealthier than the average citizen, but they also have teams of people helping them look their best. Royal wives Kate Middleton and Meghan Markle are naturally beautiful women, but they're also benefitted by a fair amount of help in the form of makeup artists, personal hairdressers, and stylists.
That's what made the photo call where Prince Harry and Meghan Markle introduced their newborn son, Archie Harrison, so refreshing. The duo appeared standing side by side at Windsor Castle. In a striking break in tradition, it's Prince Harry who is holding the baby, not Meghan. And the other thing people noticed about the new mom is that she looks like she just gave birth.
Read on to find out why moms everywhere are cheering over Meghan Markle's postpartum appearance.
The Duchess of Sussex already said she was breaking this photo tradition
Though it's not an actual rule, the royal tradition for the past 40 years has been for royal moms to pose on the steps of St Mary's Hospital Lindo Wing mere hours after birthing their babies. Princess Diana did it with both Prince William and Prince Harry. And Prince William's wife Kate Middleton followed suit with all three of her children.
In fact, the length of time between the birth and the photo has gotten shorter each time. With Prince Louis last year, Kate Middleton had her photo taken a few hours after birthing a baby, yet she still looked immaculate. The whole thing seemed superhuman.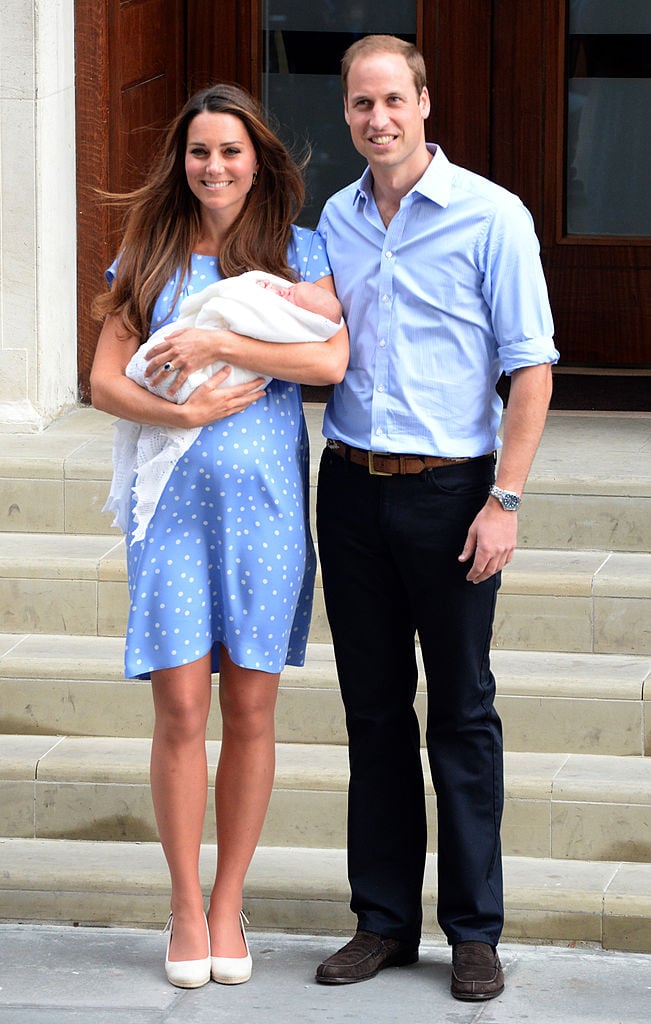 That's why it was and wasn't shocking when the Duchess of Sussex announced that she'd be breaking tradition and skipping that iconic photo. Instead of immediate photos, the couple said they'd wait to share Baby Sussex's first photos in due time.
Meghan Markle looked stunning but real in the photos
One thing that moms everywhere are celebrating is the way Meghan Markle chose to celebrate her post-baby body rather than trying to conceal it. In the photo call on May 8, the Duchess of Sussex appeared wearing a white dress with a belted tie that helped accentuate her waistline.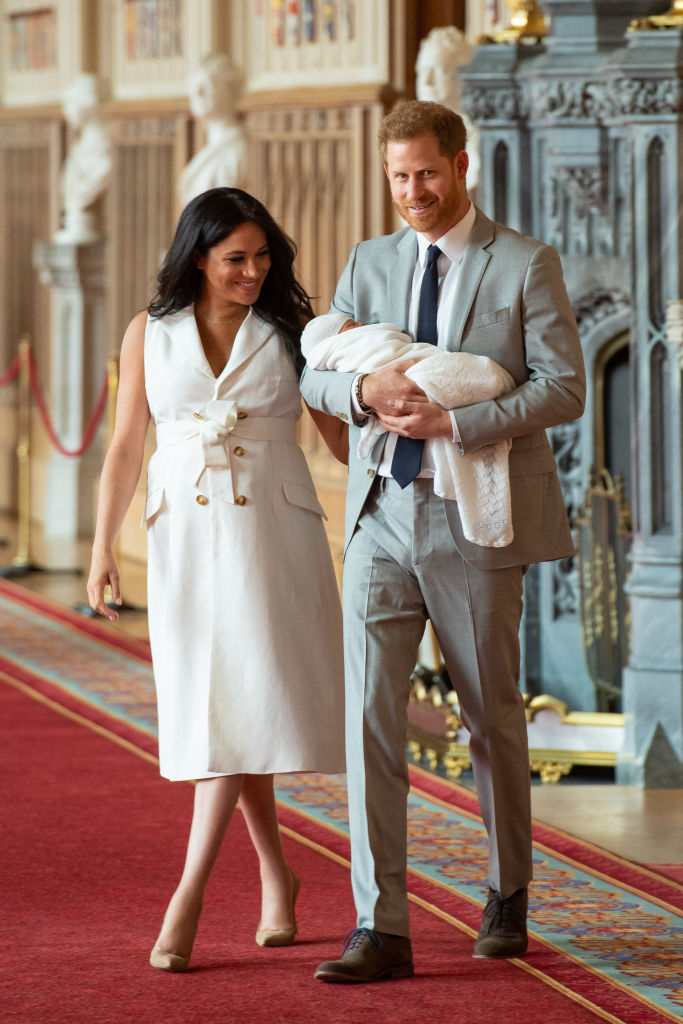 True, Meghan looked absolutely stunning and radiant. But she also looked like she just gave birth and didn't immediately have a flat stomach after—which is almost impossible for most people. That's why fans were so overjoyed with Meghan Markle's appearance.
People are comparing Meghan Markle to Kate Middleton
There are inevitable comparisons between the Duchess of Sussex and the Duchess of Cambridge, who took drastically different approaches to those precious first baby photos. Kate Middleton chose looser, more flowing dresses that camouflaged her post-birth body. But Meghan Markle went the opposite route, choosing a form-fitting frock that boldly showed off her "fourth trimester" bump.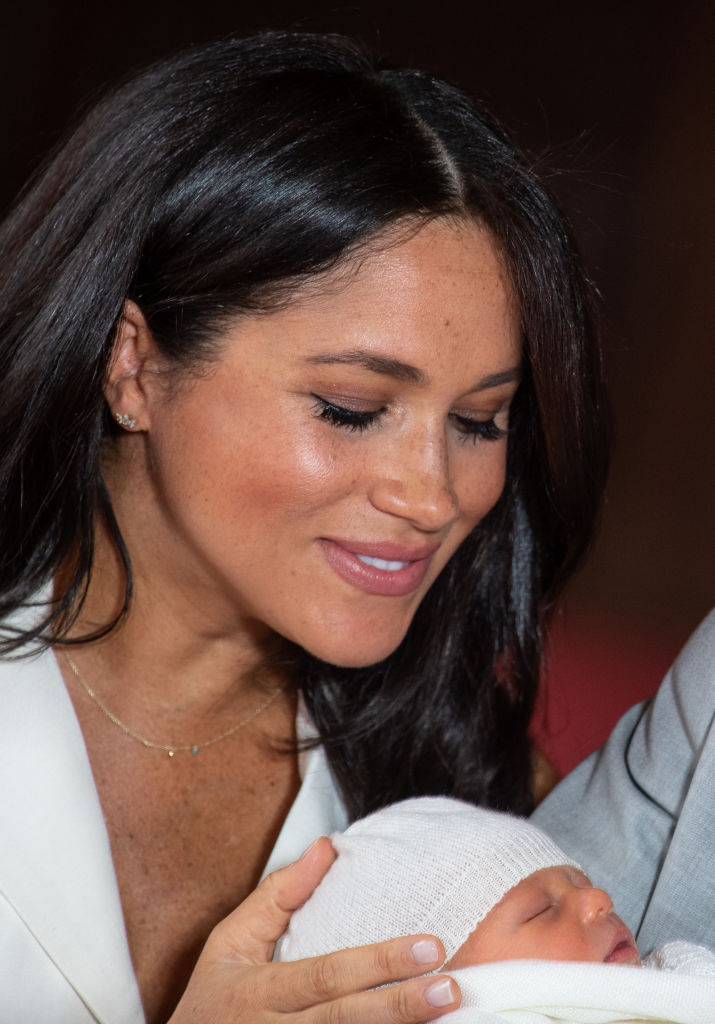 It's clear that her figure is the last thing on the new mom's mind—and royal fans are loving her for it. "It's magic. It's pretty amazing," Meghan said of parenthood. "And here I have the two best guys in the world, so I'm really happy."
That happiness is obvious. Congrats all around to the new parents!