Monsta X Fans Are Still Fighting for Wonho to Return to the Group
In October 2019, Monsta X fans were left in shock when Wonho announced he departed from the K-pop group. Both Wonho and Starship Entertainment issued statements regarding Wonho's departure, and since then Monsta X has continued as a six-person group.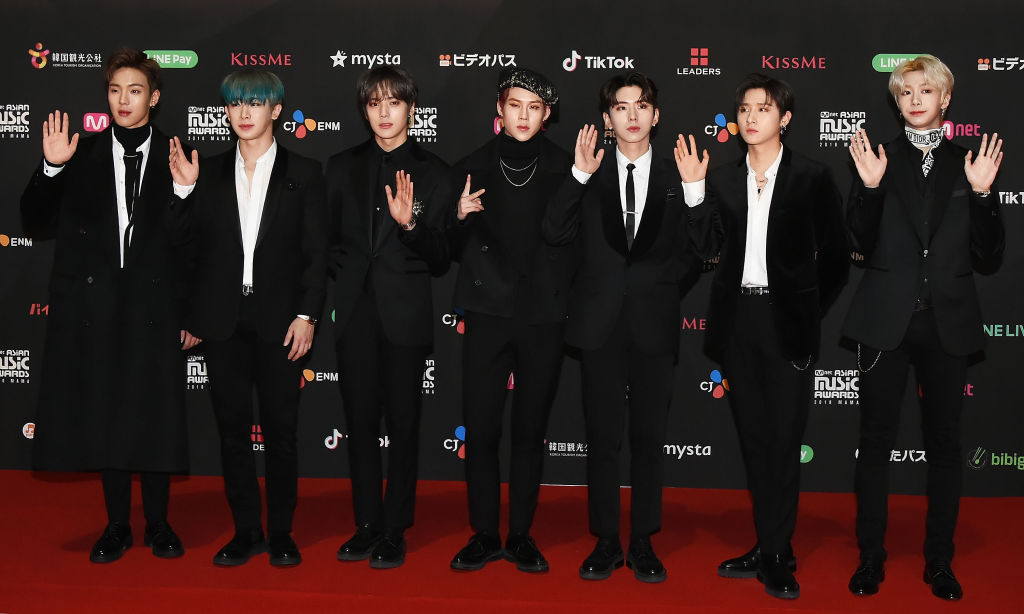 Wonho left Monsta X in October
In October 2019, Wonho announced his departure from Monsta X. The singer-songwriter published a handwritten letter on Monsta X's fancafe.
"This is Wonho. First, I would like to apologize for not being able to keep the promise that I would only provide good memories to our fans and for causing them pain. Furthermore, I apologize for causing concern to many people due to my personal issues," Wonho wrote per a translation by Soompi.
He continued, "I am announcing that I am leaving MONSTA X today. I am apologetic for causing harm to the members due to the unfortunate issues related to me. More than anything, I am sorry for disappointing my fans who believed in me. I have reached this decision after seeing many people having a hard time because of me. In addition to our members, I once again sincerely bow my head in apology to the fans who have believed in me and supported me."
Wonho's departure came after he was accused of owing an acquaintance money and smoking marijuana. While Starship Entertainment originally denied the allegations against Wonho, the company has since removed Wonho's profile from the Starship Entertainment website.
Monsta X fans trended #ThisFightIsForWonho
Fans of Monsta X have protested Wonho's departure since the initial news. Monbebes have also called out Starship Entertainment for not protecting Wonho from the allegations and how the rumors circulated through the media. On Nov. 26, Monsta X fans trended #ThisFightIsForWonho on Twitter as a form of protest.
"I needed that break after this weekend. But I'm also more motivated than ever to fight for Wonho. We will bring him back and show Korea that change is not only needed, but possible. #BlueHeartsForMonstaX7 #ThisFightIsForWonho @[email protected]," a fan tweeted.
"One of the MANY reasons why Monbebes are fighting so hard is that we don't ever want others to have to experience what we are going through. Staying quiet, 'accepting' & 'getting over it' is not an option. #ThisFightIsForWonho#[email protected]@STARSHIPent," wrote a Twitter user.
"No one can change my mind that Monsta X always start with 7 MEMBERS and end with 7 MEMBERS #ThisFightIsForWonho#BlueHeartsForMonstaX7 @[email protected]," one fan tweeted.
Fans trended #WeStandBehindWonho a month after he left the group
One month after Wonho officially left Monsta X, Monbebes trended another hashtag. Fans trended #WeStandBehindWonho to show their support for the singer-songwriter.
"#WeStandBehindWonho We won't give up on the person who have made are days brighter," a Twitter user wrote.
"Every Monbebe and rest of Monsta X members will always stand and protect Wonho!! No one have the right to judge someone past. I can see that he changed to someone better than from his past! So he worth the fight! #WeStandBehindWonho #우리의_끈은_이어졌어," a fan tweeted.
"Anyway, Wonho was unfairly treated, he didn't get the opportunity to defend himself, was subject to harassment due to ambivalent article headlines, malicious comments + was left by his company that should've protected him. I stand behind him. #WeStandBehindWonho," one fan tweeted.