More 'Lover' Lyrics Decoded: Taylor Swift Talks 'The Archer,' 'Paper Rings,' And 'Lover'
If you're a fan of Taylor Swift, then you're likely already very familiar with the entirety of her album, Lover. Regardless, since the singer-songwriter has taken to being much more open about her process this time around, there is plenty to be gained from discussing it even further. So let's dive in.
Taylor Swift's new album 'Lover' is here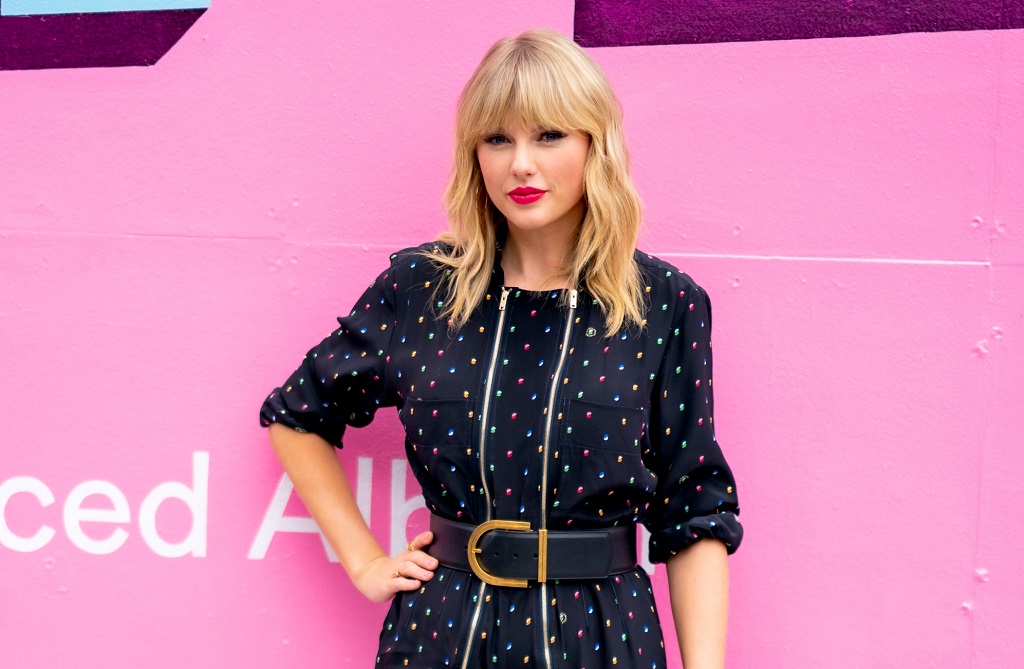 It's been more than a month since Swift released her seventh album, titled Lover. With a whopping 18 tracks that go range from synth-pop to R&B-esque with a quick trip back to her country roots, the album clocks in at just over one hour in length.
As with any Swift album, there's a lot to learn about her life by dissecting the lyrics. Most are fairly obvious, many refer to her significant other, actor Joe Alwyn, and yet there is plenty to talk about still. Here's what was recently revealed about how Swift wrote three tracks on the album.
The title track, 'Lover'
Swift says that the title track came together quickly. First the chorus, then the first verse, which she says, "just sort of fell together." However, the bridge, which is reminiscent of wedding vows, "took some time. "I really wanted to level up with that bridge," she told Rolling Stone.
"Sometimes I like to imagine a bridge as like a sort of fairy-tale lullaby fable expanding upon a song that has been not as detailed until that point," she continued. "'Can I go where you go/Can we always be this close forever and ever' is less detail than when you go to the bridge and you realize like, oh, it just got really personal in the bridge. It expands on it all."
'Lover's third single, 'The Archer'
Coming from country music to pop, Swift went from pouring her soul out to having a more playful sound to mess around with. "I love hooks and bop and catchy melodies so much," she says. But she still enjoys returning to her deeper roots, like her third single, "The Archer."
"It was unexpected when people liked 'The Archer' seemingly sort of unanimously, I was like, What? This doesn't happen to me. This almost feels like foreign and strange," she said. As for when she chose to release it, "I really enjoy 'You Need to Calm Down' and the brattiness of [the lyrics] 'damn, it's 7 a.m.,' and then the next song being like, this is how I feel about myself in my lowest moments"
Track 8, 'Paper Rings'
Anyone who's listened to it can't really argue with that track eight, "Paper Rings," is one of the most fun on the entire album. This was, of course, very intentional, said Swift, adding that she and co-writer Jack Antonoff were "messing around, just wanting to make something really really fun."
"I wanted to show the quirkiness of a relationship and how it's like, wow, this really fell together in really interesting, funny, playful, cute pieces. And now it's something we're both really stoked happened exactly the way it did," she finished.