10 Most Anticipated Comic Book Movies of 2017
For comic book fans, now is an incredible time to be alive. With the Marvel Cinematic Universe leading the charge, superhero cinema is now a staple of the box office, often accounting for some of the year's biggest hits. In fact, 2016 was a red-letter year for the genre, as the MCU and DC Extended Universe each delivered a pair of global smash hits (Captain America: Civil War/Doctor Strange and Batman v Superman: Dawn of Justice/Suicide Squad, respectively). This year looks to be an even more pivotal one for comic book movies, with several popular heroes making their thrilling returns to the screen and one icon headlining a film for the very first time.
We know that you're just as excited about the upcoming onslaught of comic book films as we are. So we've put together an easy guide to some of the most high-profile releases heading our way in the next year. For the record, we're focusing exclusively on films that are heading to theaters. So titles like upcoming DC animated films Justice League Dark, Teen Titans: The Judas Contract, and Batman and Harley Quinn won't be listed here. Let's delve into our 10 most anticipated comic book movies of 2017, listed by order of release.
1. The Lego Batman Movie (February 10)
While the aforementioned Batman v Superman: Dawn of Justice was roundly criticized for its dour tone, this spinoff of the wildly successful The Lego Movie looks to inject more fun into the Dark Knight's mythology. Will Arnett returns to voice Batman, with a star-studded supporting cast that includes Ralph Fiennes, Zach Galifianakis, Michael Cera, and Rosario Dawson.
2. Logan (March 3)
After the universally reviled X-Men Origins: Wolverine, Hugh Jackman's mutant finally received a solid solo film with the 2013 release The Wolverine. Now, Jackman and that film's director, James Mangold, have reunited for the actor's final appearance as the character. With a R-rating and grimmer-than-usual aesthetic, Logan promises to present the adamantium clawed hero in a light we've never seen before.
3. Wilson (March 24)
Ghost World — the 2001 film based on Daniel Clowes' graphic novel — is often considered one of the most underrated comic book adaptations ever made. Now Clowes and director Craig Johnson (The Skeleton Twins) are bringing a new film based on the writer's work to the big-screen. Wilson stars Woody Harrelson as the neurotic title character who reunites with his ex-wife (Laura Dern) and discovers that he has a teenage daughter (Isabella Amara). With any luck, the film could be a sleeper hit and critical darling.
4. Guardians of the Galaxy Vol. 2 (May 5)
Back in 2014, Marvel Studios took a chance by devoting a big-budget entry in Phase Two to this relatively obscure title from its archives. Surprising everyone, the film (and its best-selling soundtrack) "ooga chaka'ed" its way to the top of the box office, catapulting Star Lord, Gamora, Drax, Rocket, and Groot to the superhero A-list. Writer/director James Gunn has his work cut out for him with this sequel, which is already gaining positive buzz for the addition of Kurt Russell and the reintroduction of Baby Groot.
5. Wonder Woman (June 2)
Female-led superhero movies don't have a great track record. Yet, while Supergirl, Catwoman, and Elektra failed to rein in audiences, the fact remains that a truly exceptional film about a female hero has yet to make it to the big-screen. With Gal Gadot's promising debut as Wonder Woman in Batman v Superman, fans are hoping that director Patty Jenkins (Monster) can finally break that trend. After all, few female heroes boast the name recognition as Diana Prince's alter-ego.
6. Spider-Man: Homecoming (July 7)
Fifteen years after his big-screen debut, everyone's favorite neighborhood webslinger is set to lead his sixth film. As the third actor to play the role on-screen, Tom Holland needs to justify Marvel's decision to collaborate with Sony on yet another reboot. Thankfully, Spider-Man's appearance in Captain America: Civil War got fans excited about the character all over again. So perhaps his first solo film in the MCU will turn out to be the best Spider-Man film to date.
7. The Coldest City (July 28)
Based on Antony Johnston's 2012 graphic novel, this espionage thriller features a stellar ensemble cast that includes Charlize Theron, James McAvoy, John Goodman, and Sofia Boutella. As if those names aren't enough, The Coldest City — which centers on a spy who must locate a list of double agents — also marks the solo directing debut of John Wick co-director David Leitch, who has recently been tapped to helm Fox's Deadpool 2.
8. Kingsman: The Golden Circle (October 6)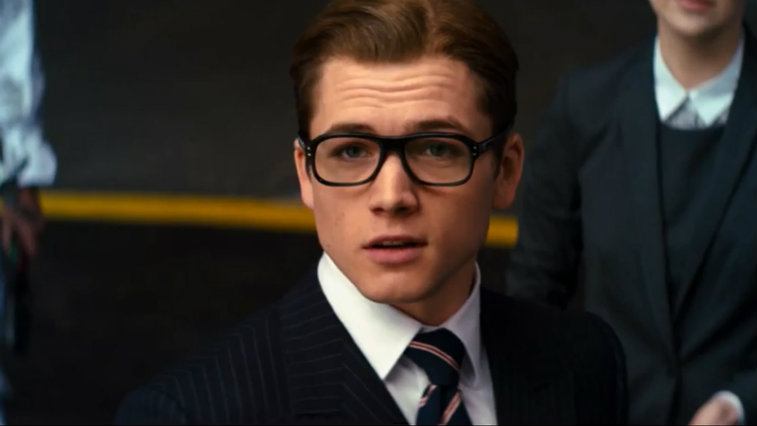 Between Kick-Ass and X-Men: First Class, we already knew that Matthew Vaughn had a knack for comic book adaptations long before Kingsman: The Secret Service hit theaters. A satirical look at classic spy franchises like James Bond, the film earned more than $400 million at the worldwide box office, and a sequel green light soon followed. This one sees original stars Taron Egerton, Sophie Cookson, and Mark Strong team up with the American equivalent of the Kingsman, known as the Statesman.
9. Thor: Ragnarok (November 3)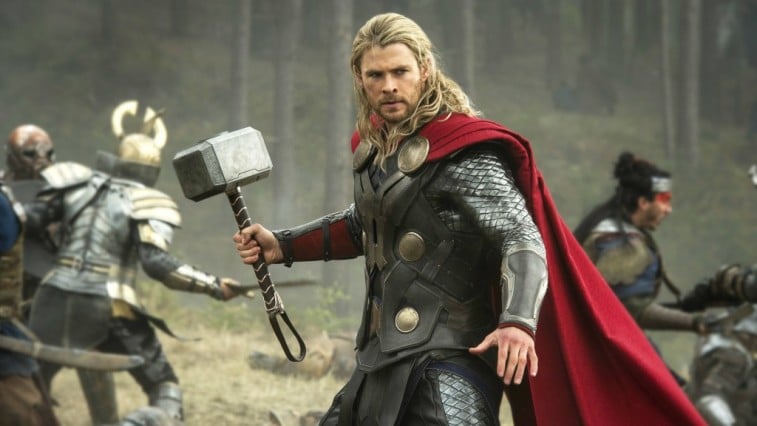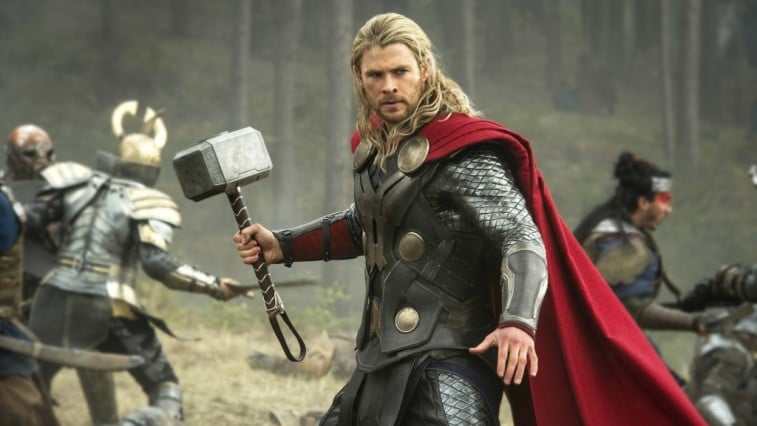 Let's be frank: Thor: The Dark World was no one's favorite Marvel movie. However, its cliffhanger ending left the door open for a return to form with the third installment. With acclaimed director Taika Waititi (Hunt for the Wilderpeople) onboard, the film follows Chris Hemsworth's God of Thunder as he defends Asgard from the evil Hela (Oscar winner Cate Blanchett). Tom Hiddleston returns as fan-favorite Loki, and Mark Ruffalo appears as Bruce Banner/Hulk, who winds up lending Thor a hand in battle.
10. Justice League (November 17)
For many years, DC and Warner Bros. have been hoping to get a film version of Justice League into theaters. Now finally, thanks to the foundation laid by Batman v Superman, the film is finally here. Given the DCEU's divisive relationship with fans and critics, many are worried that Zack Snyder's film will still bear many of the same problems as its predecessors. Regardless, we can't wait to see Batman, Superman, and Wonder Woman join forces with the Flash, Aquaman, and Cyborg. Bring it on.
Follow Robert Yaniz Jr. on Twitter @CrookedTable
Check out Entertainment Cheat Sheet on Facebook!