The Most Anticipated Movie Sequels Coming in 2018
2018 is shaping up to be an absolutely insane year for movies. While 2017 had some major releases, especially in the comic book genre, 2018 is packed with even more massive tentpoles hitting theaters at a consistent rate. And the vast majority of these are movie sequels or entries into cinematic universes.
Many of those are sequels to movies that just came out a few years ago and were huge hits. But others are entries into franchises that haven't had a sequel in a long time, with one being the long-anticipated follow-up to a movie released almost 15 years ago. Here's a look at some of the most anticipated movie sequels arriving in 2018.
15. The Predator — September 14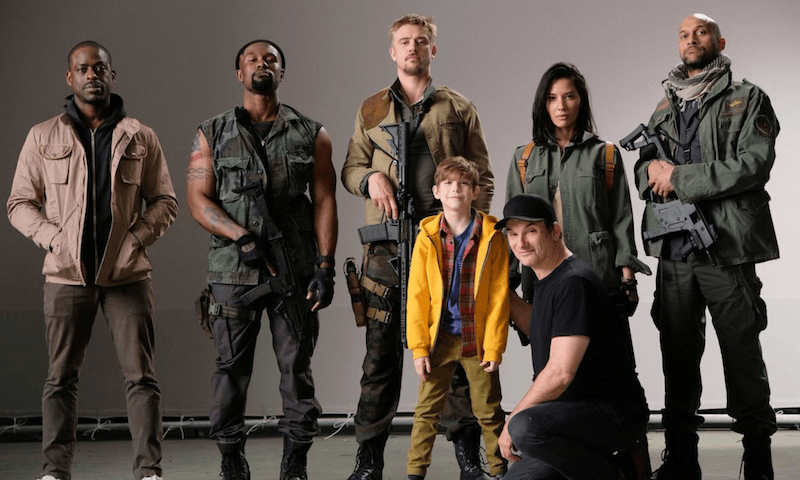 This fourth installment in the Predator series has been pitched as a fresh new take. But it's not a reboot and is set in the existing continuity. The Predator takes place between Predator 2 and Predators, the latter of which was the most recent sequel. Predators only performed OK at the box office in 2010, but director Shane Black now hopes to inject the series with new life.
Black is a highly talented director responsible for films like Kiss Kiss Bang Bang and The Nice Guys. He also had a small role as Rick Hawkins in the original Predator. The cast of this sequel includes Boyd Holbrook, Olivia Munn, Keegan-Michael Key, Sterling K. Brown, Jacob Tremblay, and Alfie Allen. It opens in September, a month with few major releases, so it has potential to do quite well and launch a new string of sequels.
Next: This is the sequel to a spin-off of a franchise that launched in the 1970s.   
14. Creed 2 — Nov. 21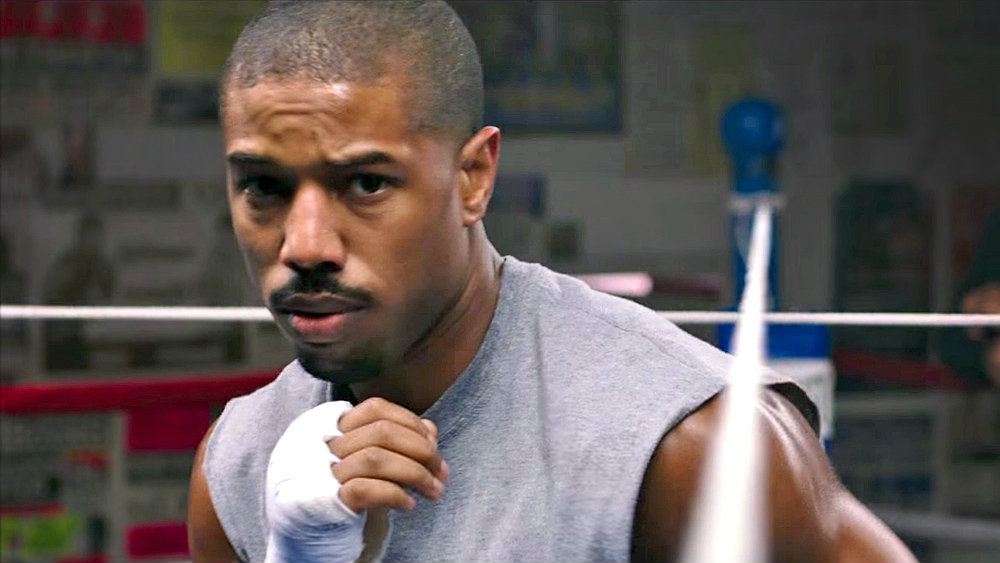 2015's Creed was unexpectedly a massive success. The Ryan Coogler film revitalized the Rocky franchise, which had been dormant for almost 10 years, by mixing the old with the new. Now, a sequel is on the way, with Michael B. Jordan returning as Adonis Creed and Sylvester Stallone returning as Rocky Balboa. In addition, it appears Dolph Lundgren will return as Ivan Drago.
Stallone himself was originally going to direct the movie, but in December 2017, Steven Caple Jr. was announced as the director instead. It remains to be seen if the movie can be as good as the original without Ryan Coogler in the director's chair, but it should at least be able to capitalize on the Michael B. Jordan enthusiasm audiences had coming out of Black Panther.
Next: This movie is based on a popular book series a lot of people grew up loving.
13. Goosebumps: Slappy Halloween – Oct. 12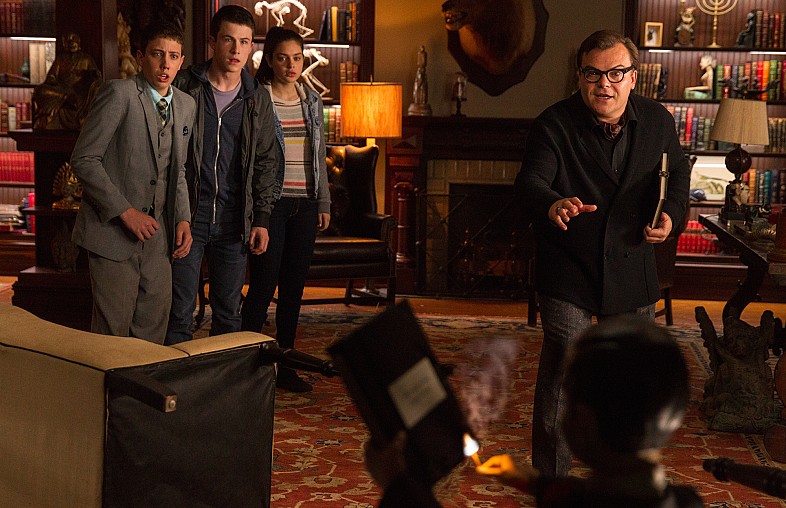 Columbia Pictures' 2015 movie Goosebumps wasn't exactly a direct adaptation of any of the R.L. Stine books; instead, it used those books to tell a new story. Jack Black played a fictional version of Stine, whose books begin to come to life.
The movie did well enough to get a sequel, Goosebumps: Slappy Halloween, which hits theaters this October. The movie was originally called Goosebumps: Horrorland, but it received a new title earlier this year. Ari Sandel (The DUFF) will direct this time. 
Next: One of the most iconic horror characters of all time returns with this 11th entry into the franchise. 
13. Halloween — Oct. 19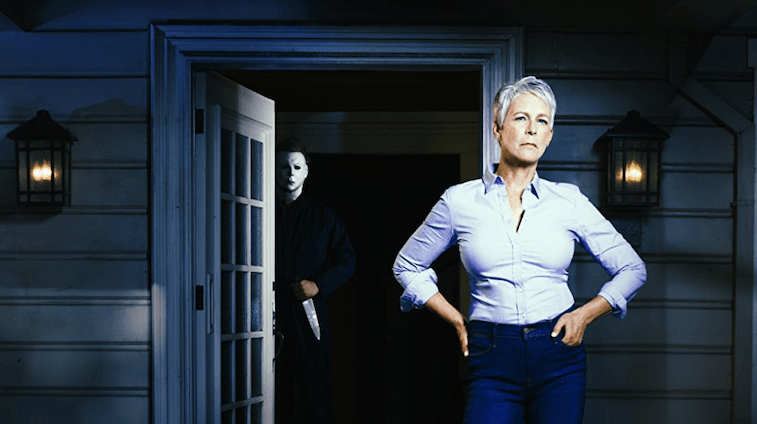 Halloween (2018) has potential to be the Star Wars: The Force Awakens of the horror genre. This latest entry into the franchise is part sequel and part reboot. It takes place directly after the events of the 1978 classic, pretending that none of the other sequels exist. But the reason it can't be ignored is that it sees Jamie Lee Curtis returning to her iconic role of Laurie Strode, back presumably for one last battle with Michael Myers.
That's basically the exact same premise as Halloween H20. But director David Gordon Green promises something truly original and inventive here, and John Carpenter, the director of the original classic, is on board with his idea. Naturally, the film will open in time for Halloween 2018.
Next: This is one of three 2018 films produced by Marvel Studios. 

11. Ant-Man and the Wasp — July 6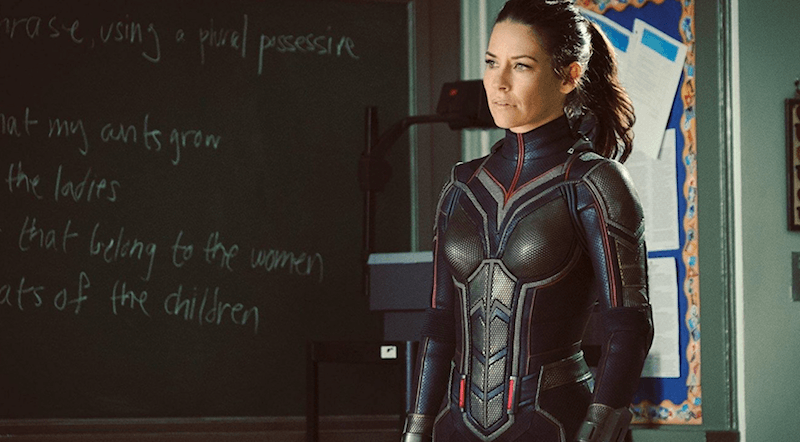 Of Marvel's 2018 releases, Ant-Man and the Wasp is probably the one with the least hype. But it could end up being among the most fun films of the summer. The sequel will follow the continuing adventures of Scott Lang as he returns home after the events of Captain America: Civil War and is placed under FBI surveillance. As Hank and Hope Pym go on the run from the FBI, Hope Pym will become The Wasp, Ant-Man's partner in crime.
The original Ant-Man ended up being one of the most unexpectedly great films of Marvel's second phase. And this sequel looks like it will be more of the same, with Peyton Reed returning in the director's chair. Chris McKenna and Paul Rudd also return as co-screenwriters. How the character is approached this time around could dramatically affect the future of the Marvel Cinematic Universe and establish whether he will live on for years to come.
Next: This fourth installment in a heist franchise boasts a magnificent cast. 
10. Ocean's Eight — June 8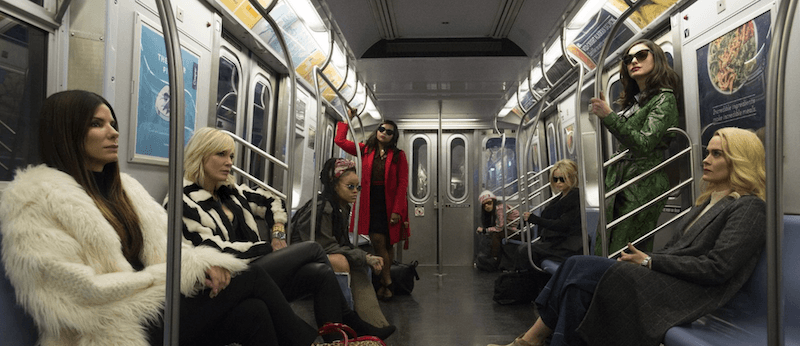 Ocean's Eight might have the best cast of any movie being released in 2018. This entry in the Ocean's Eleven series stars Sandra Bullock, Cate Blanchett, Helena Bonham Carter, Anne Hathaway, Rihanna, Mindy Kaling, Sarah Paulson, Damian Lewis, Richard Armitage, and James Corden, featuring appearances by Dakota Fanning, Matt Damon, Carl Reiner, Kim Kardashian, Zayn Malik, Kendall Jenner, Kylie Jenner, Katie Holmes, Olivia Munn, and Serena Williams.
Technically, this is more of a spin-off to Ocean's Eleven than a straight-up sequel. But it does take place in the same universe, following Danny Ocean's sister, played by Sandra Bullock.  The director is Gary Ross, but George Clooney and Steven Soderbergh serve as producers.
Next: This is the latest entry in one of the most popular movie franchises ever. 
9. Fantastic Beasts: The Crimes of Grindelwald — Nov. 16

The first Fantastic Beasts film focused mainly on Newt Scamander. But it also introduced Gellert Grindelwald, a powerful wizard who is captured by the end. Now, this sequel will focus more on Grindelwald, who is attempting to amass followers and enact a sinister plan. Though Grindelwald was played by Colin Farrell in most of the first movie, Johnny Depp stars as the character this time, which has proven to be a highly controversial casting decision.
David Yates is back as director of this sequel to the Harry Potter spinoff. Once again, J. K. Rowling also wrote the screenplay.
All of the main characters from the first Fantastic Beasts movie will return as well. But in addition, the film will show us a young Albus Dumbledore, played by Jude Law. Audiences should probably expect plenty to be left open at the end, as this is actually the second in what's planned as a series of five Fantastic Beasts movies.
Next: This is one of the few sequels that has ever been produced by Walt Disney Animation Studios. 
8. Ralph Breaks the Internet: Wreck-It Ralph 2 — Nov. 21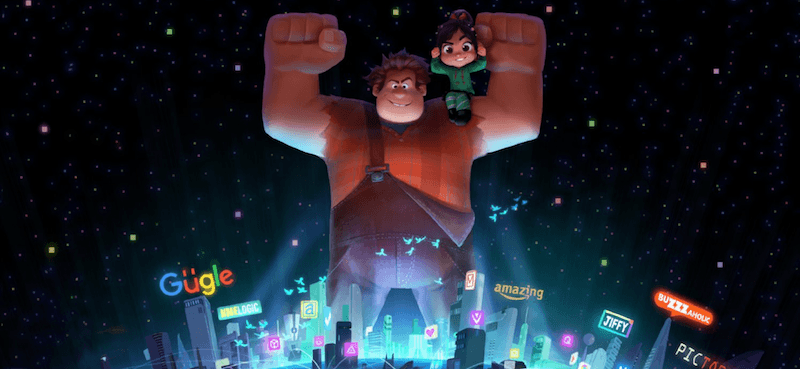 Disney has gotten into a groove of always releasing a film on Thanksgiving weekend. In 2018, that Thanksgiving release will be Ralph Breaks the Internet: Wreck-It Ralph 2, the first sequel made by Walt Disney Animation Studios since Fantasia 2000. Set six years after the first film, this sequel will follow Ralph and Vanellope as they journey into the internet in order to save Sugar Rush.
The director of the original Wreck-It Ralph returns for this sequel, co-directing alongside the first film's screenwriter. Wreck-It Ralph definitely ends with a lot of sequel potential, although the choice to explore the internet rather than focus on gaming is a bit puzzling. Fans of classic Disney animated films will definitely want to see this one, as it will feature one scene jam-packed with cameos from all of the Disney princesses, including Jasmine, Ariel, Rapunzel, Moana, and more.
Next: Everyone's favorite foul-mouthed superhero returns in this comic book sequel.  
7. Deadpool 2 — May 18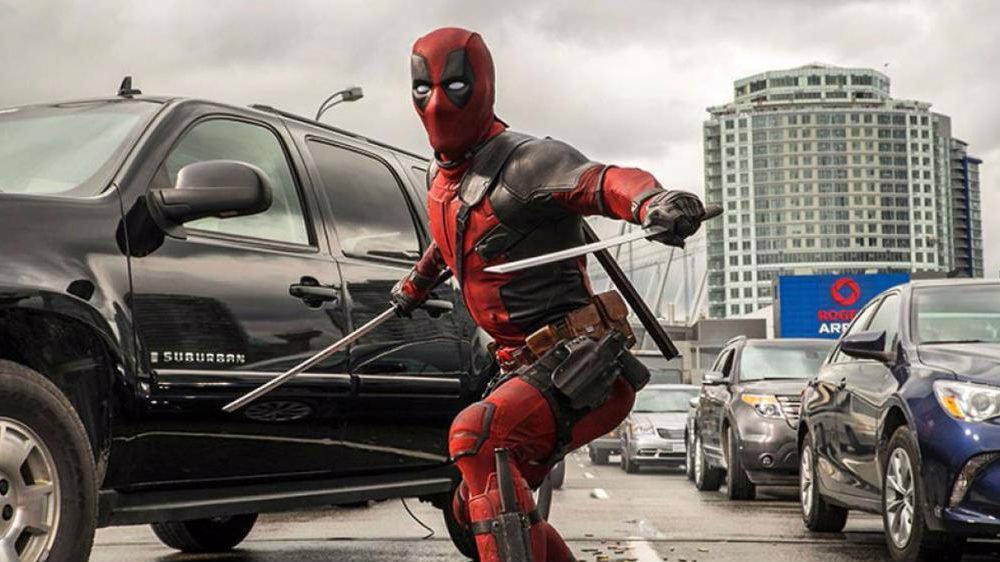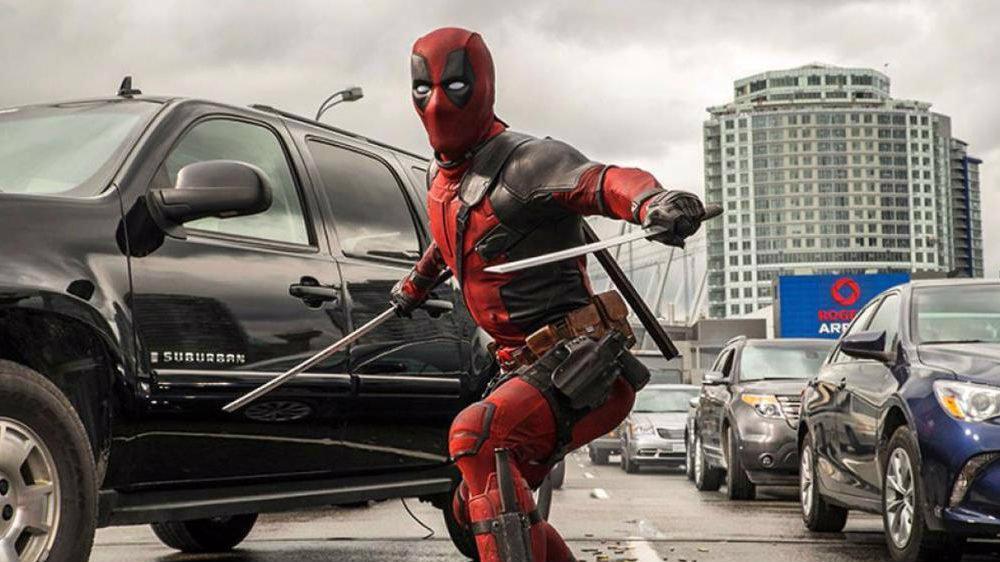 In a sea of comic book movies that follow the same basic template, Deadpool offered something different. It's much closer to an R-rated comedy than a superhero film, with a protagonist who is foul-mouthed and hilarious, as impeccably played by Ryan Reynolds. Now, the Merc with a Mouth is back for the sequel, which opens at the height of the summer movie season rather than in February like the original.
Replacing Tim Miller as the director is David Leitch, known for John Wick and Atomic Blonde. But the writers of the first Deadpool, Rhett Reese and Paul Wernick, are back, so we should expect the same type of humor.
Next: This is the latest installment in a franchise that has only gotten better over time. 
6. Mission: Impossible – Fallout — July 27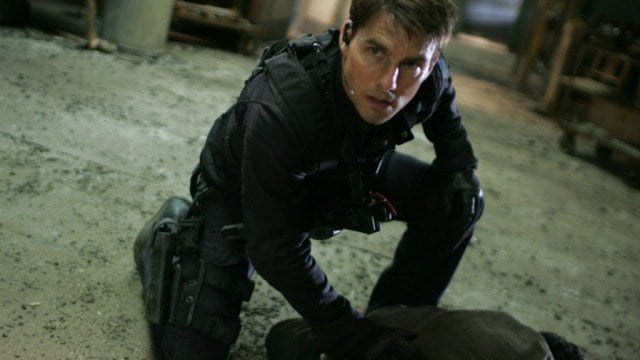 The Mission: Impossible franchise is a rare one that has actually improved as it has progressed. Though the original was a great spy thriller, the best entries in the series have been the third, fourth, and fifth. The most recent entry, Mission: Impossible – Rogue Nation, was arguably the finest yet, and the director of that film is returning for the sixth installment.
Fallout, which involves the IMF crew racing against time after a mission goes wrong, will see the return of Rebecca Ferguson from Rogue Nation. Plus, Michelle Monaghan will return as Ethan Hunt's wife, who we haven't seen much of since the third film (although she did have a brief cameo in Ghost Protocol). Tom Cruise is continuing to do crazy stunts for this one, one of which went wrong and caused him to injure his leg.
Next: This Disney sequel is being released over 50 years after the original. 
5. Mary Poppins Returns — Dec. 25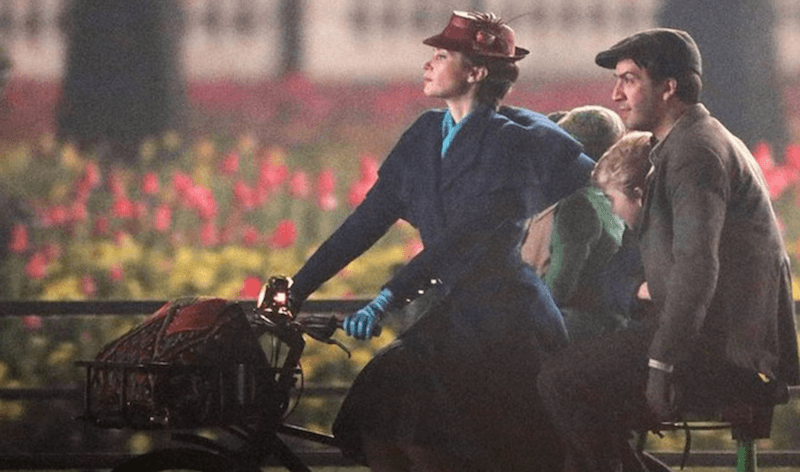 A lot of people scoff at the idea of a sequel to Mary Poppins. But they generally come around when they learn more about the movie and who is involved. Mary Poppins Returns is set about 25 years after the original film, with Mary Poppins visiting an adult Jane and Michael Banks after a family tragedy. The title character will be portrayed by Emily Blunt.
In addition, Lin-Manuel Miranda stars as Jack, and he will be working on original songs. Other members of the cast include Ben Whishaw, Emily Mortimer, Meryl Streep, Colin Firth, Angela Lansbury, and Dick Van Dyke. It's directed by Rob Marshall, who is responsible for successful musical films like Into the Woods and Chicago. Mary Poppins Returns opens on Christmas Day 2018, and with no Star Wars movie coming out that December, it's virtually guaranteed to be a hit.
Next: The latest entry into the Star Wars saga has some fans a bit nervous. 
4. Solo: A Star Wars Story — May 25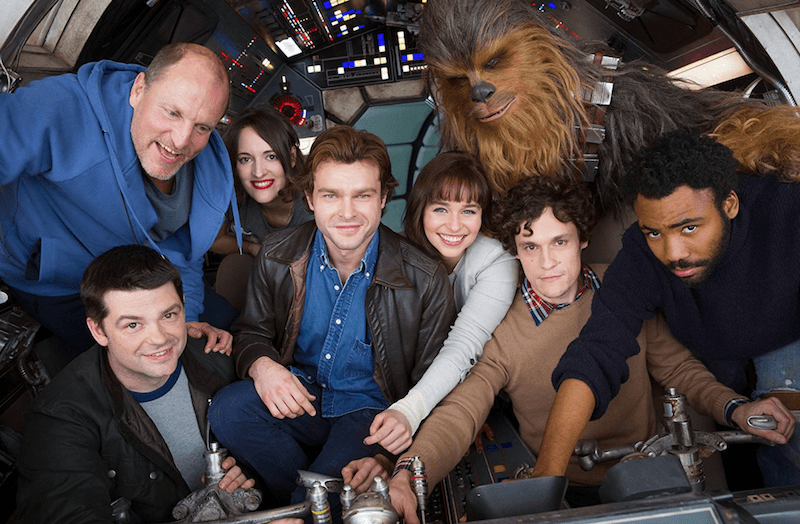 One would think that a Star Wars movie would top a list of most-anticipated films almost by default. But there are reasons to be somewhat nervous about Solo: A Star Wars Story. Fans have been skeptical from the start of the idea of doing a young Han Solo prequel. Harrison Ford's performance is so iconic that it feels almost sacrilegious to have another actor playing Han so soon. Plus, do we really need to know any more about Han's backstory?
In addition, the film has been plagued by behind-the-scenes drama. The original directors, Phil Lord and Chris Miller, were suddenly fired earlier this year. Lucasfilm then replaced them with Ron Howard, who reportedly reshot about 80 percent of the movie. Granted, Rogue One was also plagued by reshoots and turned out great.
But in general, behind-the-scenes turmoil on a movie like this often spells trouble (see: Justice League). Will Solo continue Lucasfilm's streak of Star Wars films that are well-received by critics? Or will it be the first Star Wars movie in over a decade to be poorly reviewed? We'll find out on May 25.
Next: This is the sequel to the highest-grossing movie of summer 2015. 
3. Jurassic World: Fallen Kingdom — June 22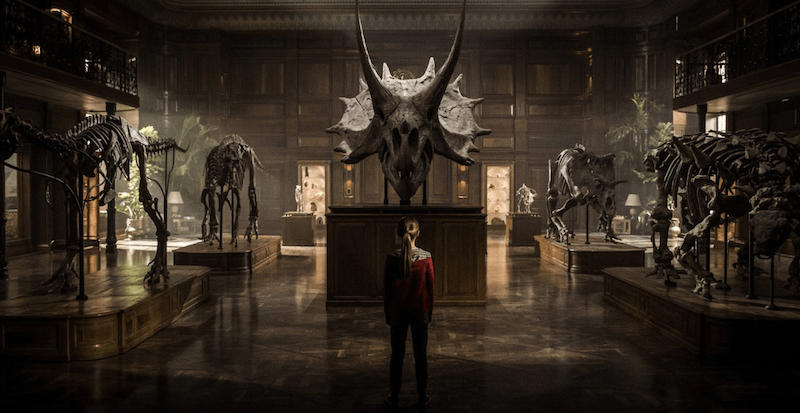 Colin Trevorrow brought audiences back to the park in 2015 with Jurassic World, the number one highest-grossing movie of that summer. Three years later, the sequel arrives in theaters on Jun. 22. Trevorrow has been replaced in the director's chair by J. A. Bayona. But Trevorrow has still written the screenplay along with Derek Connolly.
The plot of Jurassic World: Fallen Kingdom is fairly bizarre: it involves a rescue mission to save the dinosaurs from an active volcano. But it appears that this is only how the movie begins, and it will likely transition off the island after about an hour.
Most of the cast of the first Jurassic World is back. That includes Chris Pratt, Bryce Dallas Howard, and B.D. Wong. In addition, Jeff Goldblum will be making his triumphant return as Ian Malcolm. It sounds like this might just be little more than a cameo, but any excuse to have Goldblum back in the Jurassic Park series is welcomed.
Whether there's more left to accomplish in the Jurassic Park universe remains to be seen, though. This second installment is planned as the middle part of a trilogy, so it will likely set up more to come.
Next: This is the sequel to a beloved animated film from 2004. 
2. Incredibles 2 — June 15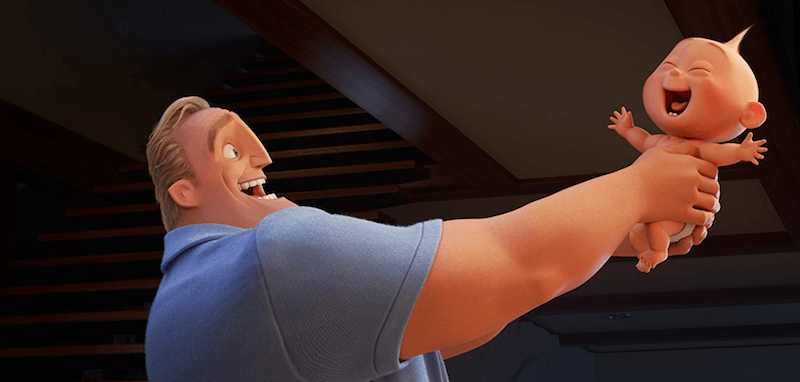 Some of the films on this list appeal to a very specific demographic. But audiences of every age can get excited about Pixar's Incredibles 2. This long-awaited sequel to one of the best animated films of the 2000s again follows the beloved family of superheroes as the infant son, Jack-Jack, begins developing powers of his own. It takes place immediately after the end of the first one.
In recent years, Pixar has produced a few sequels that no one really asked for, like Monsters University, Finding Dory, and soon Toy Story 4. But Incredibles 2 is a sequel millions of fans have been begging for for over a decade. There's every reason to think that this could be just as good as the first one, if not even better. After all, Brad Bird wrote the original, and he's back for the sequel, as is the entire cast.
Hopefully, this sequel will be closer in quality to Toy Story 2 than to Finding Dory, with something truly interesting to say that adds on to the messages of its predecessor. Due to its wide appeal, it will likely be one of the biggest hits of the summer.
Next: This movie is likely to be the highest-grossing film of 2018. 
1. Avengers: Infinity War — April 27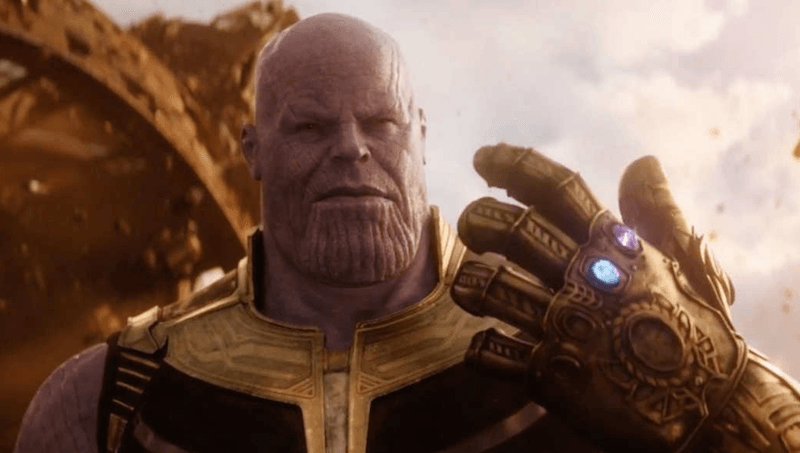 Avengers: Infinity War is not just the third installment in a series. It's the 19th installment in a series, one that promises to usher in the end of the Marvel Cinematic Universe as we know it.
In Infinity War, all of the established characters in the Marvel universe so far come together to deal with the threat of Thanos, a supervillain who has been trying to assemble a weapon that will give him unlimited power. In addition to seeing all of the Avengers back together again, this movie will also see the Guardians of the Galaxy interacting with the rest of the Marvel universe for the first time.
This is actually the first of two huge Avengers films Marvel is planning, with the fourth installment coming in 2019 and serving as the true conclusion. Still, Marvel promises that Infinity War is its own movie and not just the first half of a story. Coming out at the very end of April, Infinity War looks set to be the biggest blockbuster of the summer and likely the biggest movie of the entire year.
Read more: Here Is Every Disney Movie Planned Through 2020
Check out The Cheat Sheet on Facebook!