You Paid How Much for Your Pet? 13 Most Expensive Cat Breeds in the World
Our pets are like family. And some people would spare no expense when it comes to adding a new furry family member, especially when it comes to cats. And some cat breeds can be pretty pricey. Prices can vary based on whether you're purchasing a cat as a household pet or if you intend to purchase a show-quality cat. But either way, you're going to shell out a significant amount of cash.
Some animal lovers are willing to pay serious money for a furry friend. Back in 2014, a man paid more than $2 million for a Tibetan mastiff puppy. But what will people pay when it comes to cats?
One breed you won't see on our list is the controversial Ashera. The company that first starting selling these cats (Lifestyle Pets) was accused of selling Savannah cats and then renaming them Ashera. So, if the accusations are true, that would be like listing the Savannah cat twice.
Here are 13 of the most expensive cats in the world. Is your cat on the list?
13. American wirehair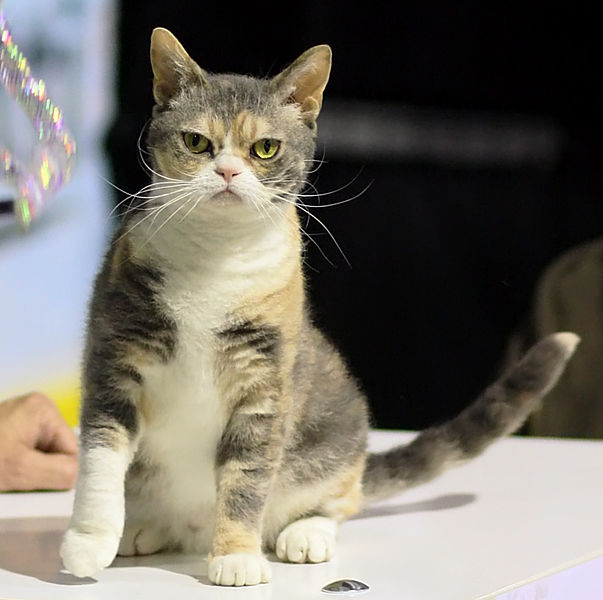 Price range: $1,000 to $1,200
If you're a fan of unique-looking cats, this one is for you. The American wirehair cat has an unusual, wiry-looking coat that is similar in appearance to the wirehair terrier. The first American wirehair was discovered in 1966 on Council Rock Farm in Verona, New York. Both adult males and females can weigh up to 12 pounds.
12. Ragdoll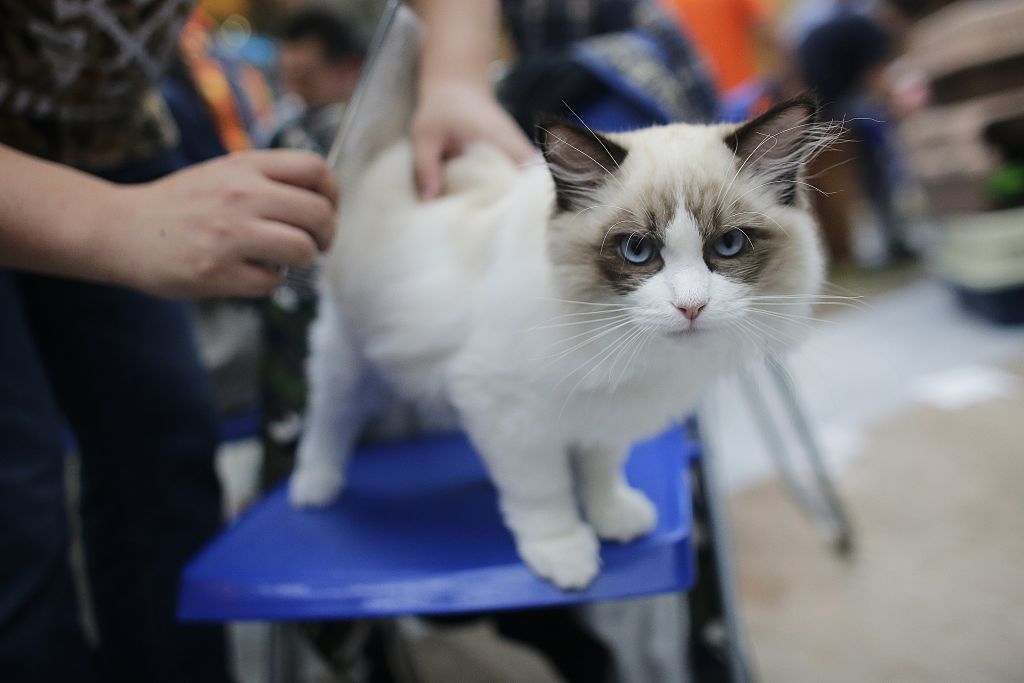 Price range: $800 to $1,300
This cat breed was developed by Ann Baker in Riverside, California, during the early 1960s. The breed was given this name because they usually go limp like a ragdoll when they are cuddled. The ragdoll is one of the largest cat breeds. Adult males can weigh anywhere from 15 to 20 pounds, and adult females can weigh as much as 15 to 20 pounds. The ragdoll cat was named the second most popular cat breed for 2016 by The Cat Fanciers' Association.
11. American curl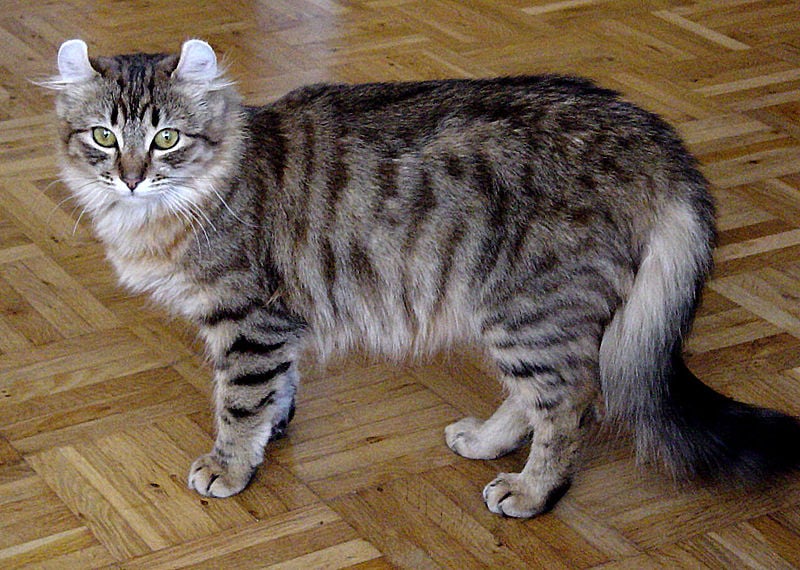 Price range: $800 to $1,300
The American curl is named for — you guessed it — its curled ears. The first American curl was seen around 1981 in Lakewood, California. The cat was a stray, found on the doorstep of Joe and Grace Ruga. A short time later, the unusual cat gave birth to a litter, and two of the kittens had the same curled ears. In 1963, breeders starting selectively breeding to conserve the gene for curly ears. The breed was officially recognized by the International Cat Association in 1987 and by the Cat Fanciers' Association in 1993.
10.  Scottish fold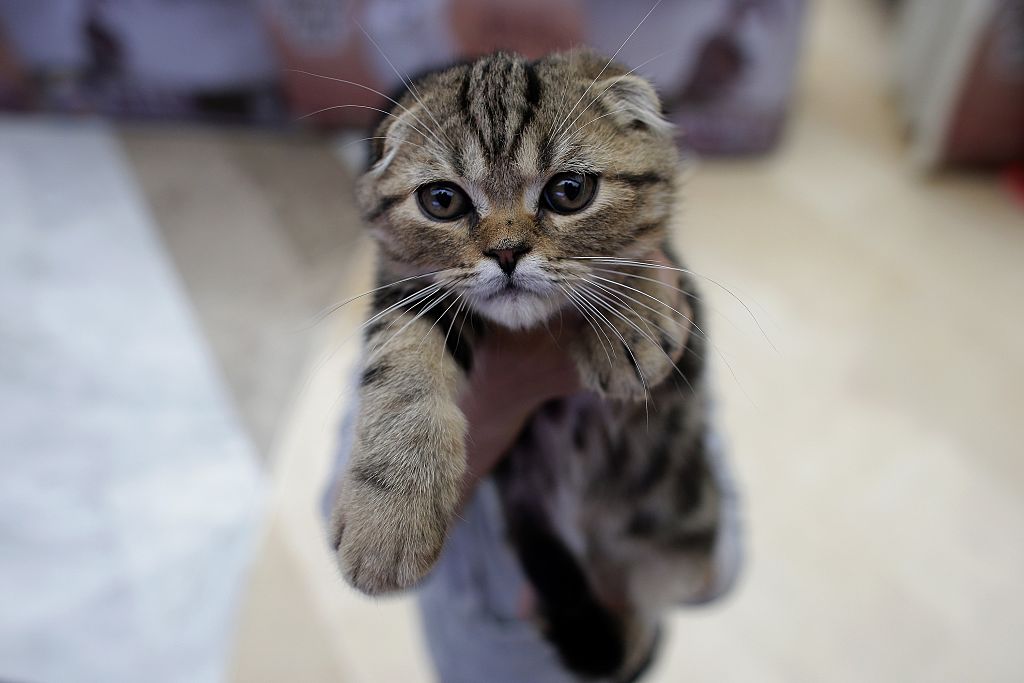 Price range: $800 to $1,500
The price of a Scottish fold is based on its type, markings, and bloodline. Scottish folds get their name from the fact they generally have folded ears. Not every kitten has folded ears, so those who do have this trait are the ones in high demand. These cute kitties are not only expensive to purchase but also one of the most expensive cats to insure, according to Value Penguin.
 9. Siberian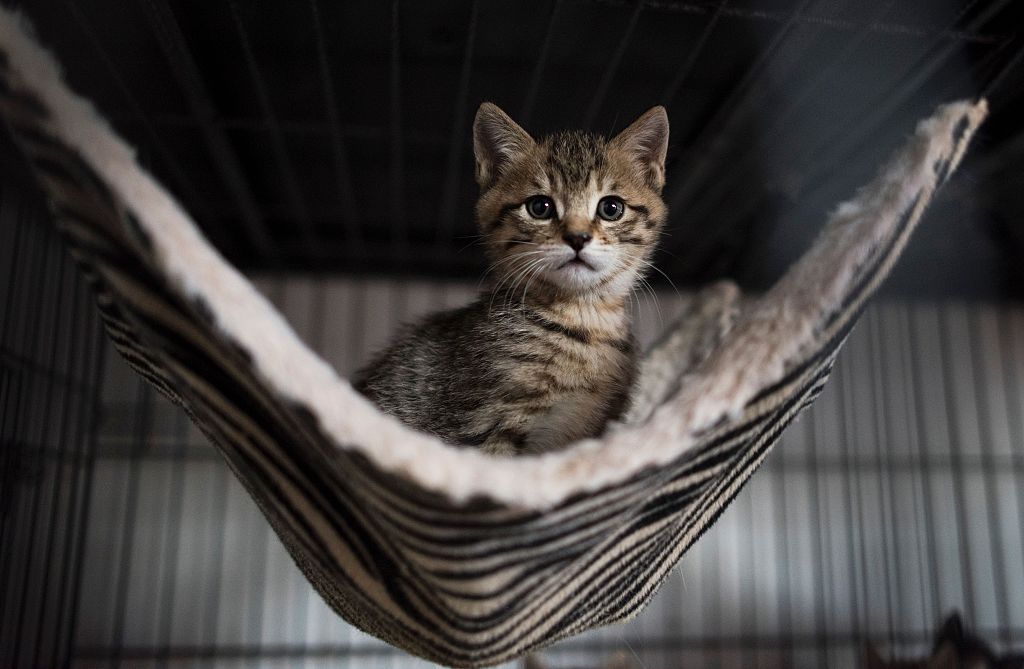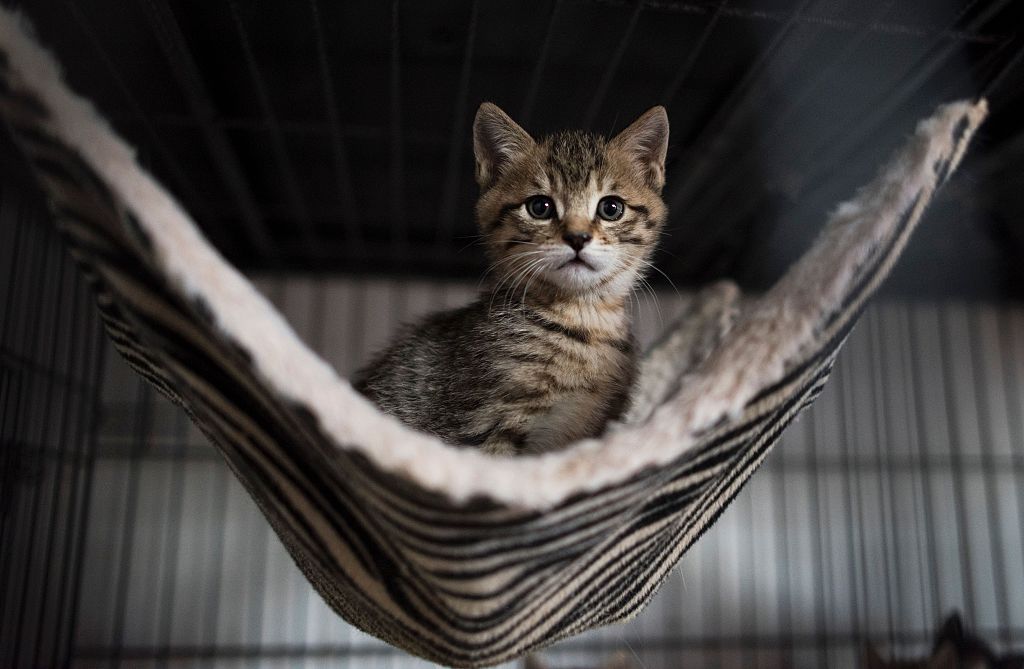 Price range: $1,300 to $1,600
If you love large, fluffy cats, the Siberian is an option to consider. Siberian cats, also known as Siberian forest cats, have been referenced in history as early as 1000 AD. Their origins are thought to be in the forests of Siberia. These playful cats get along well with kids, dogs, and even strangers. These fluffy fur babies can grow to become quite big. Adult males can weigh up to 25 pounds, and adult females can weigh up to 15 pounds.
8. British shorthair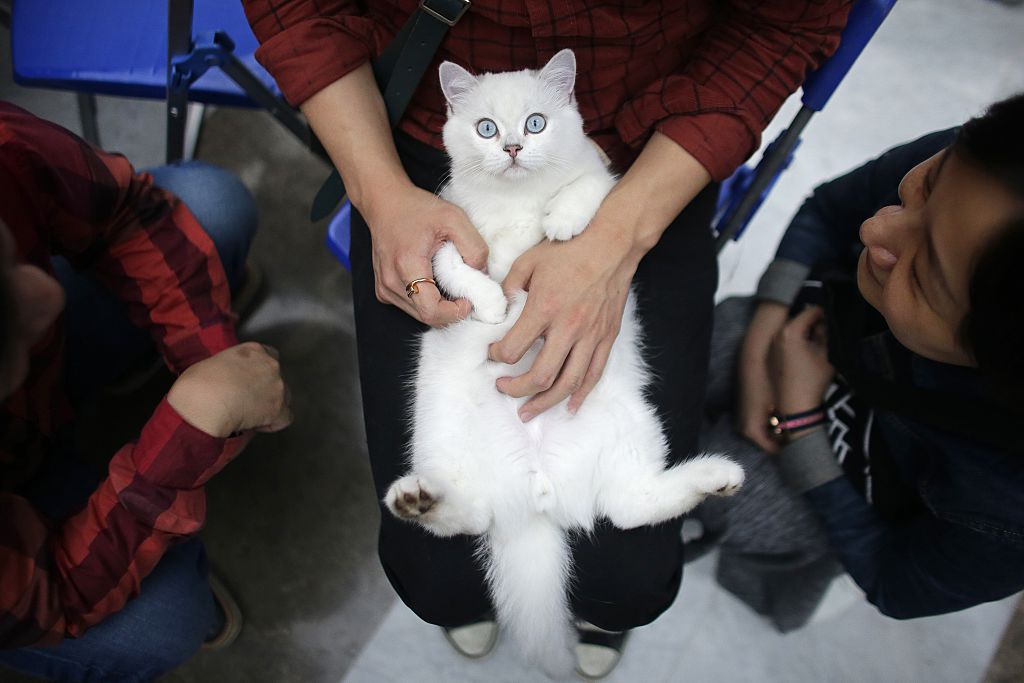 Price range: $800 to $1,700
The British shorthair was imported from Egypt, traveling with the Romans when they invaded Great Britain, according to The International Cat Association. Years later, crosses were made with the Persian cat, which led to some cats having a longhair gene. The British Shorthair grows to become a medium to large cat. Adult males are an average of 9 to 17 pounds, while adult females are about 7 to 12 pounds. This cat was named the third most popular cat breed for 2016 by The Cat Fanciers' Association.
7.  Sphynx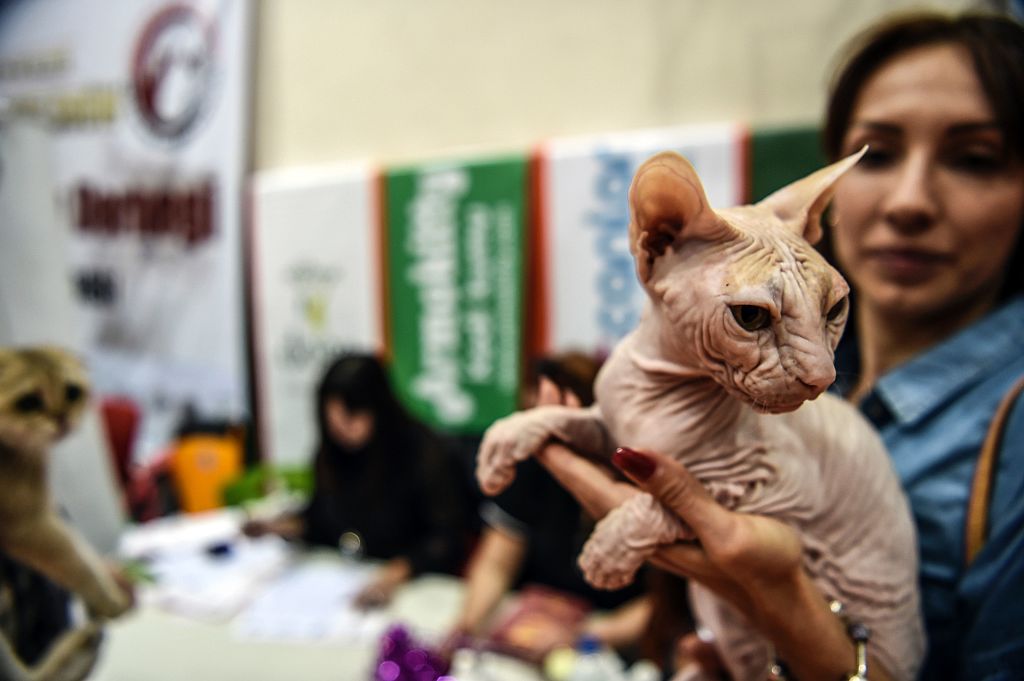 Price range: $900 to $1,900
One of the first sphynx cats was seen in Ontario, Canada, around 1966. They received this name because their bodies were similar to the ancient Egyptian cat sculptures, which were called the Sphinx. Later on, from 1975 to about 1978, more hairless kittens appeared in Minnesota and Toronto. Since these cats don't have hair, they tend to get pretty oily, so be prepared to bathe them often.
6. Russian blue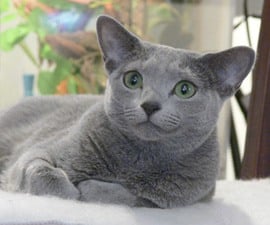 Price range: $500 to $3,000
Russian blue cats have short coats that don't shed constantly. They are also known as the Archangel cats and originate from the Russian port of Arkhangelsk on the White Sea. If you hope to add a Russian blue cat to your family, prepare yourself for some steep vet bills. Some diseases Russian blue cat owners are likely to seek pet insurance coverage for are lymphoma, hyperthyroidism, kidney and renal failure, and diabetes.
5. Peterbald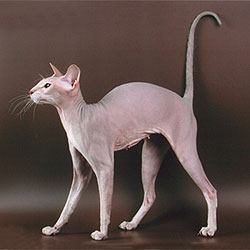 Price range: $1,700 to $3,000
The Peterbald cat hails from Russia and generally has no or little hair. It is a favorite among cat owners who aren't fans of the fur balls and hairy clothes that often come with cat ownership. Variations in price can be attributed to factors such as age and hair length. If you plan on owning one of these cats, you'll need lots of energy. The International Cat Association describes them as playful and "aggressively affectionate."
4. Persian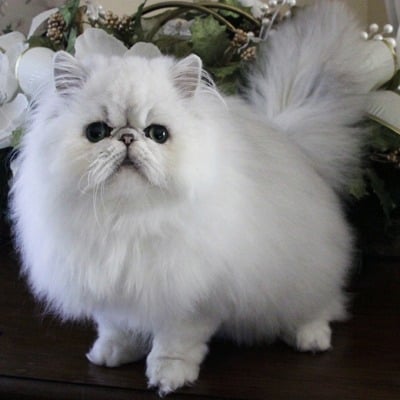 Price range: $1,800 to $3,000
It is not known exactly where the Persian originated, but it is known the earliest British cat shows included Persian cats. If you're interested in adopting a Persian cat, you'll have a furry friend for a long time. The average lifespan for this breed can be as long as 15 years. The Persian cat was named the fourth most popular cat breed for 2016 by The Cat Fanciers' Association.
 3. Maine Coon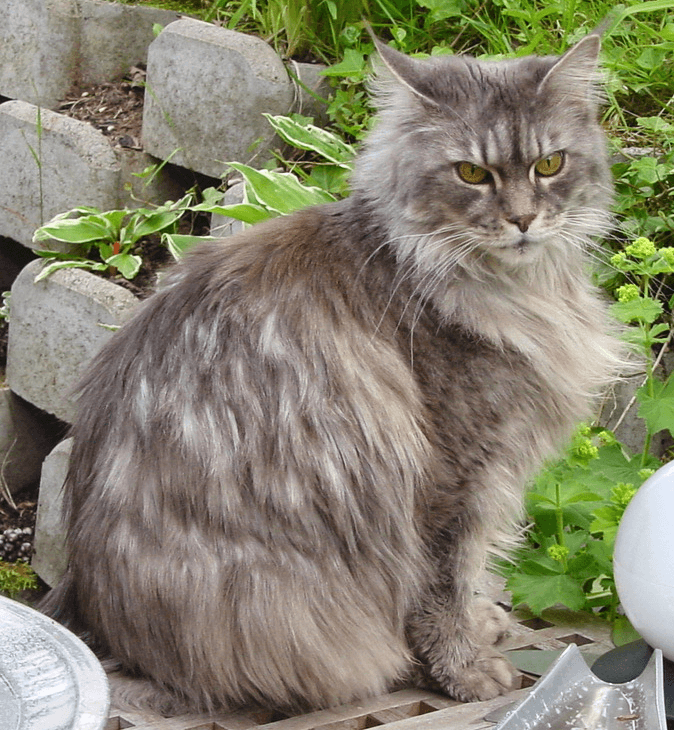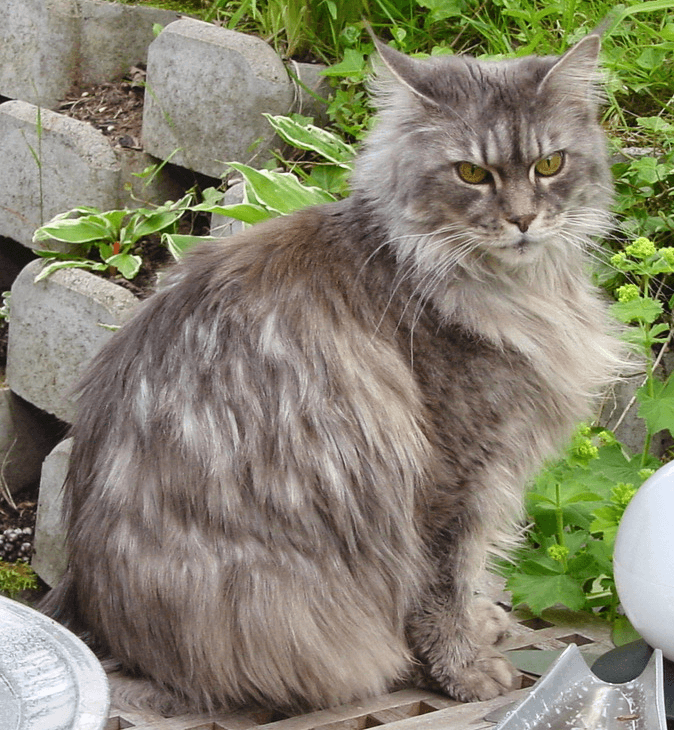 Price range: $950 to $3,500
If you love cats and you happen to be a fan of the state of Maine, this cat might be right up your alley. The Maine Coon was named the fifth most popular cat breed for 2016 by The Cat Fancier's Association. This long-haired beauty is one of the oldest breeds native to North America. The Maine Coon, which is the official cat of Maine, is thought to originate from the state. If you want to own one of these cats, make sure you're in good enough shape to carry around a very heavy cat carrier. Male Mane Coons can average 13 to 18 pounds.
2. Bengal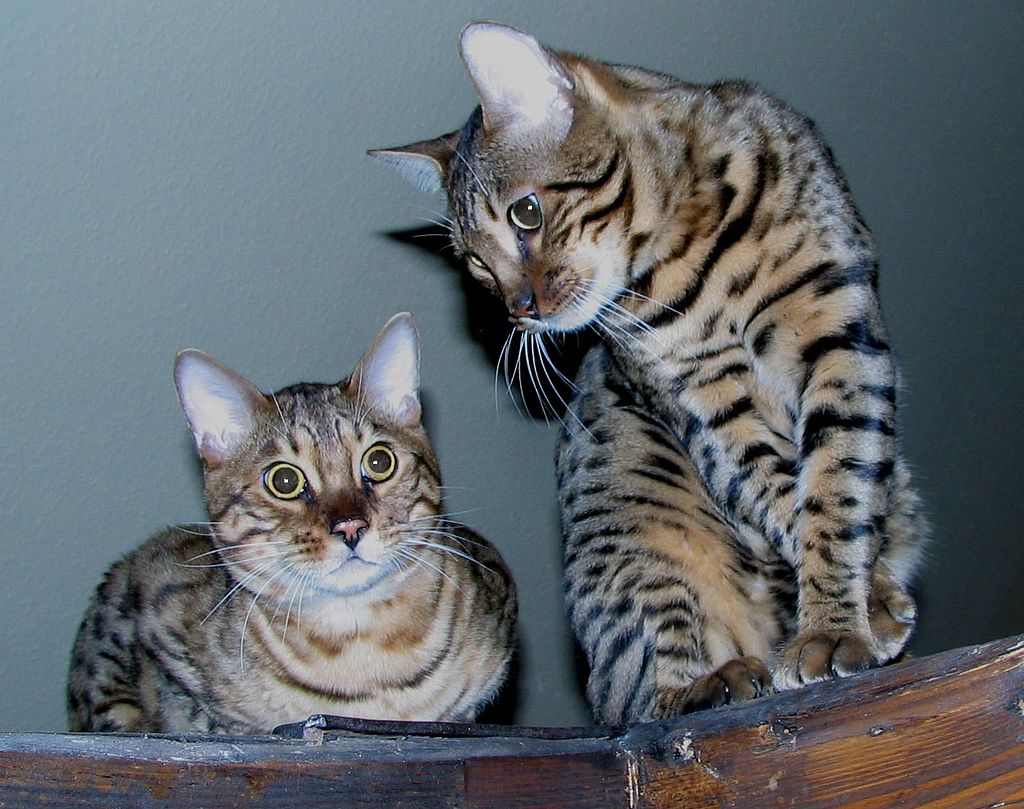 Price range: $1,500 to $5,000
Bengal cats are a hybrid of the Asian leopard cat and a domestic cat. They were fully recognized as a cat breed by The International Cat Association in 1991. Anthony Hutcherson, former president of the International Bengal Cat Society and current Bengal cat chairman for the International Cat Association, told Free Enterprise he has even heard of Bengals selling for as much as $10,000.
 1. Savannah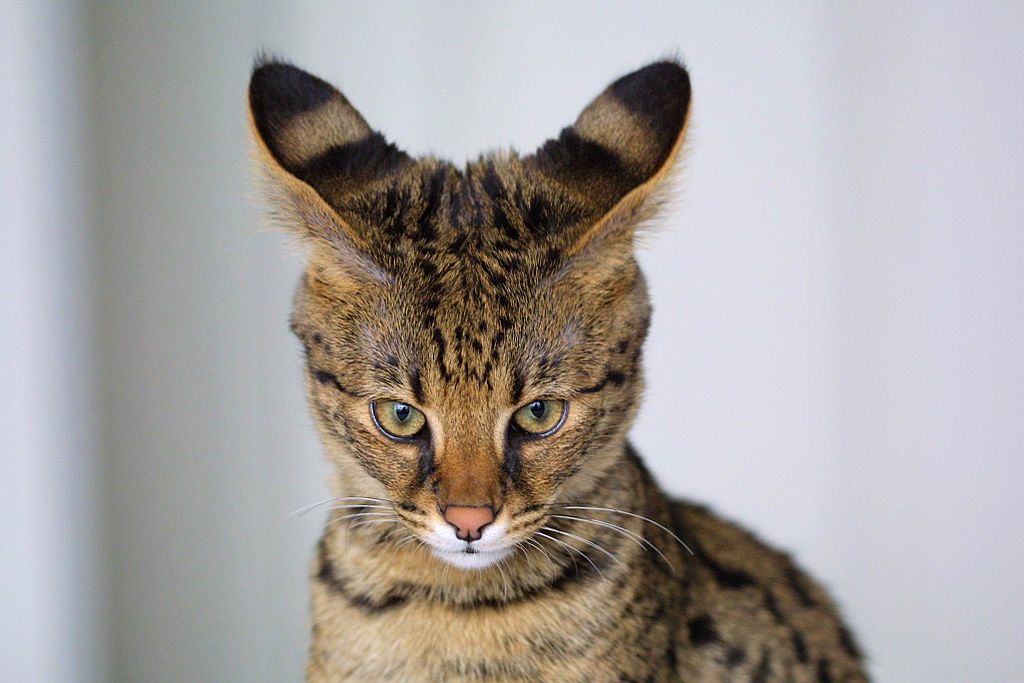 Price range: $1,000 to $20,000
The Savannah cat is a cross between a domestic cat and an African serval. Each Savannah generation is given a filial number. For example, cats that are bred directly from a domestic and serval cross are the first generation — and are 50% serval. These crosses tend to be more expensive. A female born from a first generation, or F1, cross can cost as much as $20,000 according to the F3 Savannah Cat website.
Follow Sheiresa on Twitter @SheiresaNgo.
More from Money & Career Cheat Sheet: