The Most Expensive Celebrity Houses
Sometimes, it seems like celebrities live in a different world. Their lavish lifestyles and high-profile personal lives often appear stranger — or at the very least, way more exciting — than fiction. And that's especially true when it comes to their homes.
Thanks to series like Lifestyles of the Rich and Famous and MTV Cribs, we've become fascinated with celebrity real estate. And with good reason: Even the more modest homes of actors, singers, models, and other Hollywood royalty are often pretty extravagant.
Some celebrity properties though, are truly jaw dropping — both because of their size and their price. Here are 10 of the most expensive celebrity homes.
10. Alicia Keys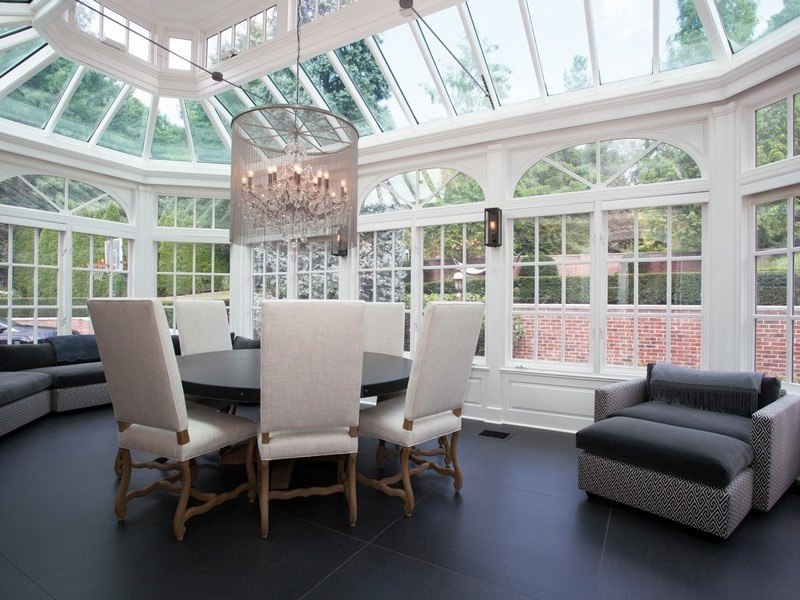 Alicia Keys' incredible talent has made her one of the most beloved singers in the world. And lately, she's been enjoying the fruits of her labor by picking up some stellar property. In 2013, she and her husband Swizz Beatz purchased actor Eddie Murphy's New Jersey compound. In 2016, they listed the 5.42-acre property for $14.9 million.
The 25,000-square-foot home offers eight bedrooms and 14 bathrooms (yes, really). And it features a newly-added wing to the house which Keys and Beatz used to house their art collection. For some added entertainment, there's a two-lane bowling alley, movie theater, indoor pool, and recording studio.
9. Grey Gardens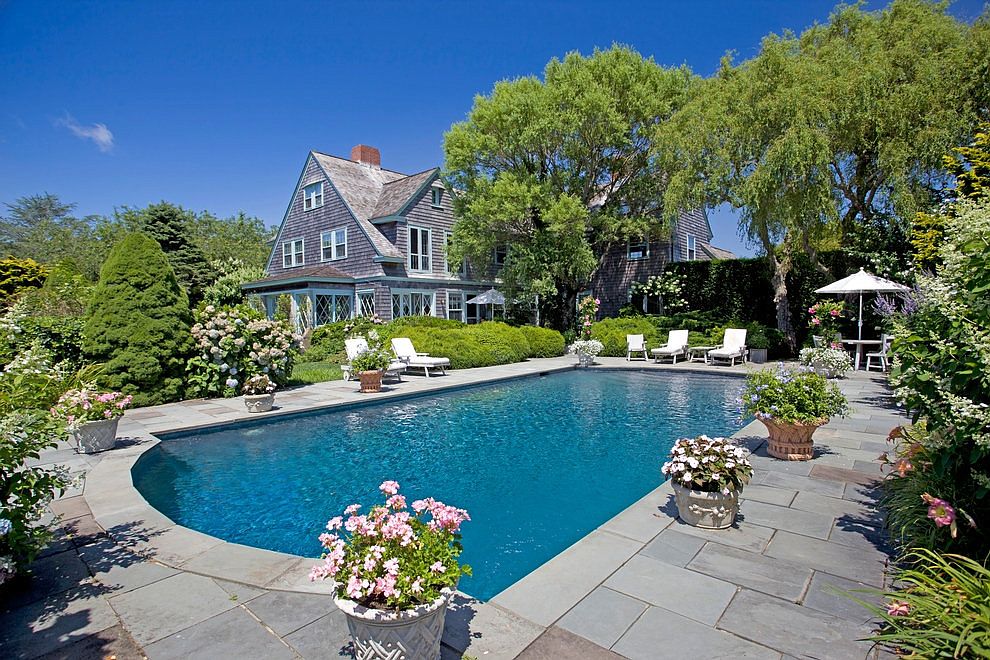 The film, Grey Gardens is considered a cult classic by many film fans, thanks to its eccentric stars, Big and Little Edie Beale. Now, the titular estate that served as the backdrop for the documentary is on the market for $19.95 million. Journalists Sally Quinn and Ben Bradlee bought the Hamptons, New York home several years ago and worked tirelessly to restore it to its original glory.
The home was built in 1897. Today, it features its original colors, marbled sinks, wainscoting, and Dutch doors. Quinn even decorated Grey Gardens with refurbished furniture she found in the attic. In addition to the charming house itself, the property features a view of the ocean, a private pool, and — predictably — some truly lush gardens.
8. Jennifer Lopez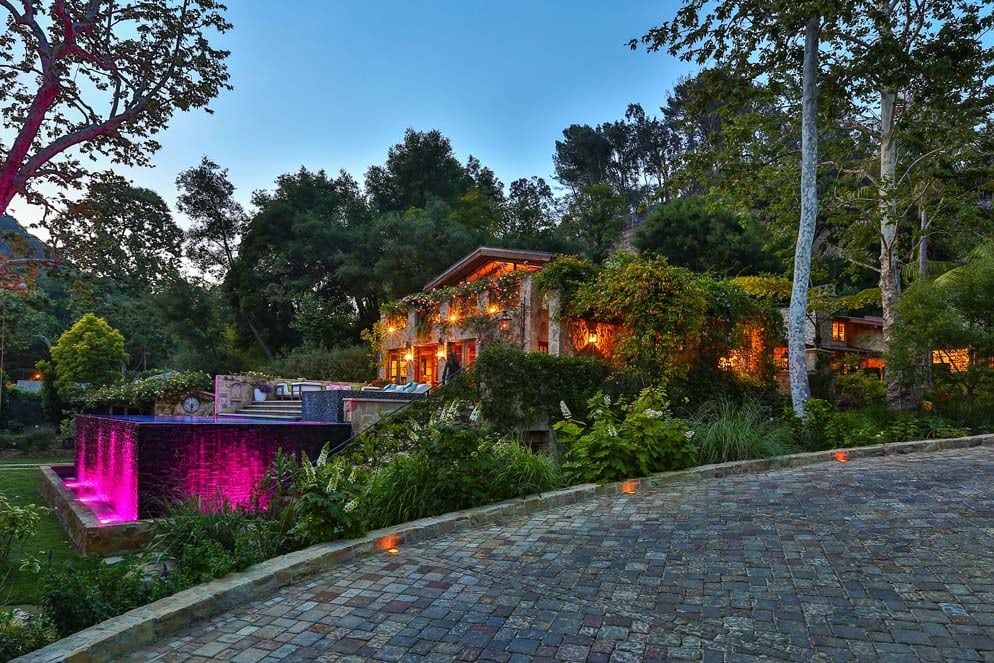 Everyone says that Hollywood is a small town. When it comes to the real estate market, that's certainly true. Jennifer Lopez bought her eight-acre Bel Air, California estate from actress Sela Ward in 2016 for $28 million. The 14,000-square-foot home boasts heart pine floors that are more than a century old, as well as antique doors and reclaimed wood beams from Mississippi and Louisiana.
The house also has a home theater that seats 30, a greenhouse, and a spacious library. But perhaps its most unique features are outside the living area. The grounds offer up a vineyard, lime trees, and a large private amphitheater.
7. Oprah Winfrey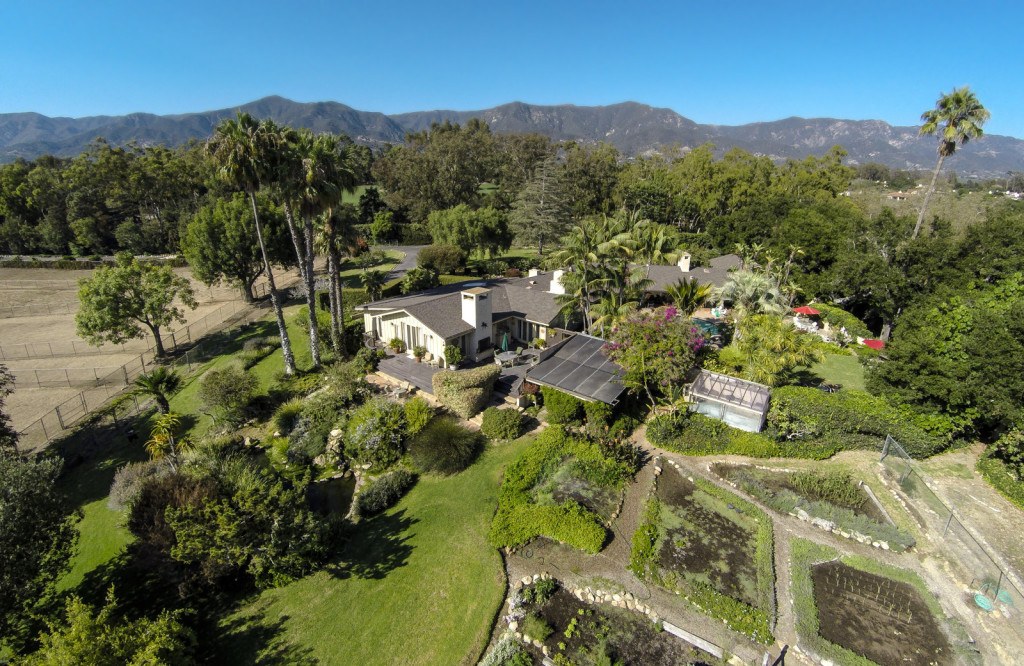 Oprah is one of the wealthiest women in the world — and her property holdings definitely reflect that success. In February 2016, she expanded her real estate empire when she bought a $28.85 million estate in Montecito, California. The 23-acre property, known as Seamair Farm, isn't just a place to call home, though the 4,750-square-foot main house does look pretty cozy.
The property has mountain views, citrus trees, avocado groves, private wells, and a pool. Plus, the farm has stables, fencing, riding rings, and a trainer's cottage that allow for show horses to be kept on site.
6. Christie Brinkley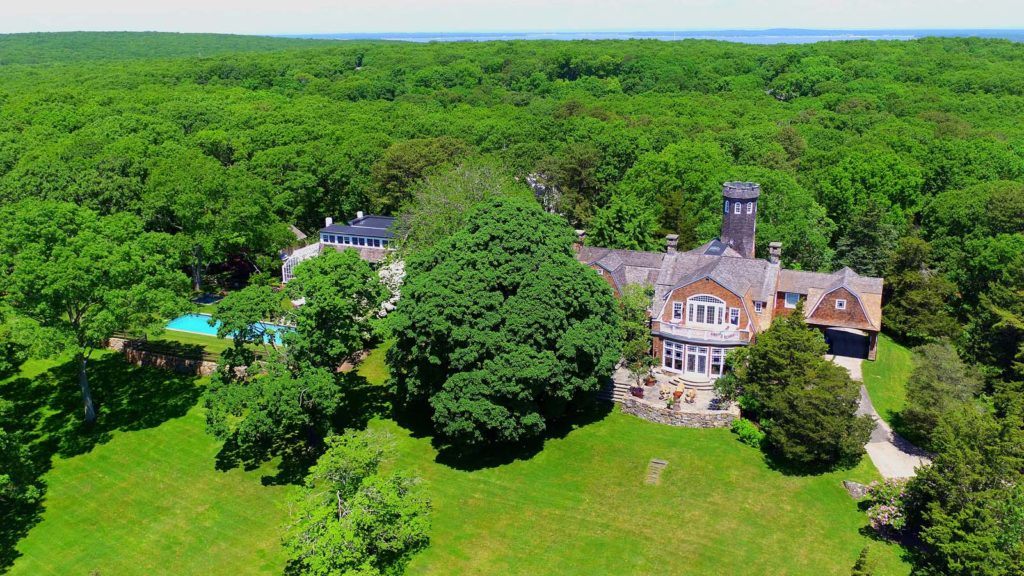 Christie Brinkley made most of her money in modeling — and she's spent a fair amount of it on real estate over the years. She owns quite a bit of property in the Hamptons, New York, including a stunning compound that she listed for $29.5 million in 2016. Known as Tower Hill, it sits on 20 acres and contains an 8,000-square-foot home and spacious guest house.
The main home has four bedrooms, five bathrooms, a library loft, and a fireplace that Brinkley decorated herself with beach stones. Its most impressive feature, though, is the 50-foot observatory tower that offers a glimpse of the Atlantic Ocean. Tower Hill also has a heated four-car garage, an artist's studio with living quarters, and a greenhouse.
5. Jackie Collins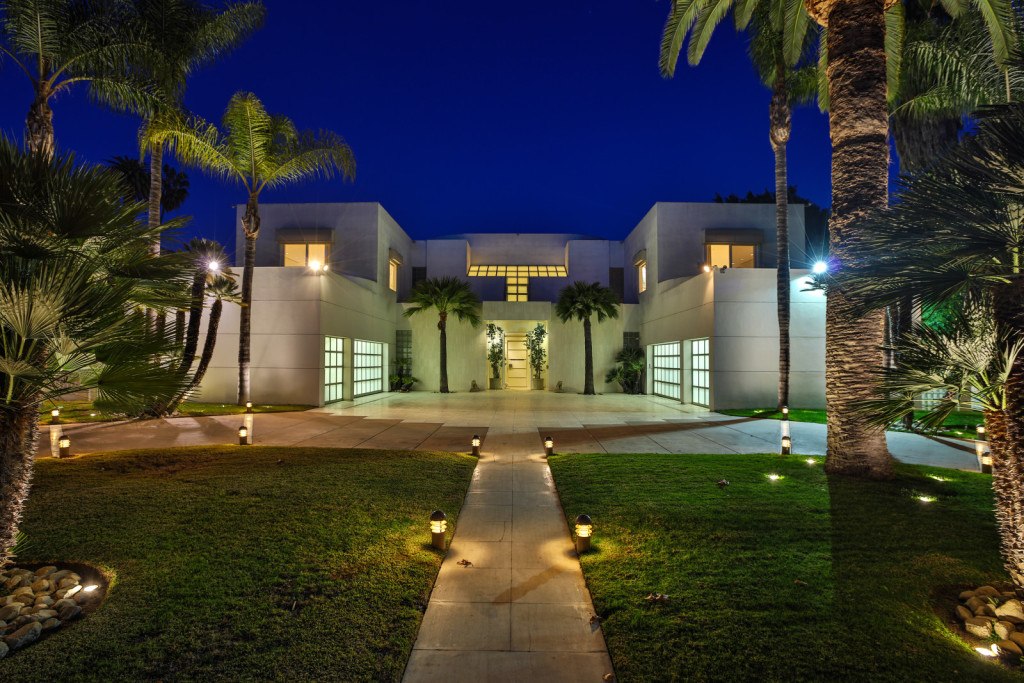 Jackie Collins amassed a fortune writing steamy novels, and she spent her time and money personally decorating every last inch of her 22,000-square-foot home in Beverly Hills. Collins passed away in 2015, and the modern mansion she owned for more than 20 years was put on the market for $30 million.
The size of the home isn't the only thing that accounts for its high price tag — though it's certainly a large part of it. It has eight bedrooms and 11 bathrooms and a private gym and screening room. Plus, there is a large gallery and a living room with built-in shelving. Marble floors, numerous skylights, double crown molding, and large staircases make the home look like something right out of Collins' most romantic stories.
4. Gwen Stefani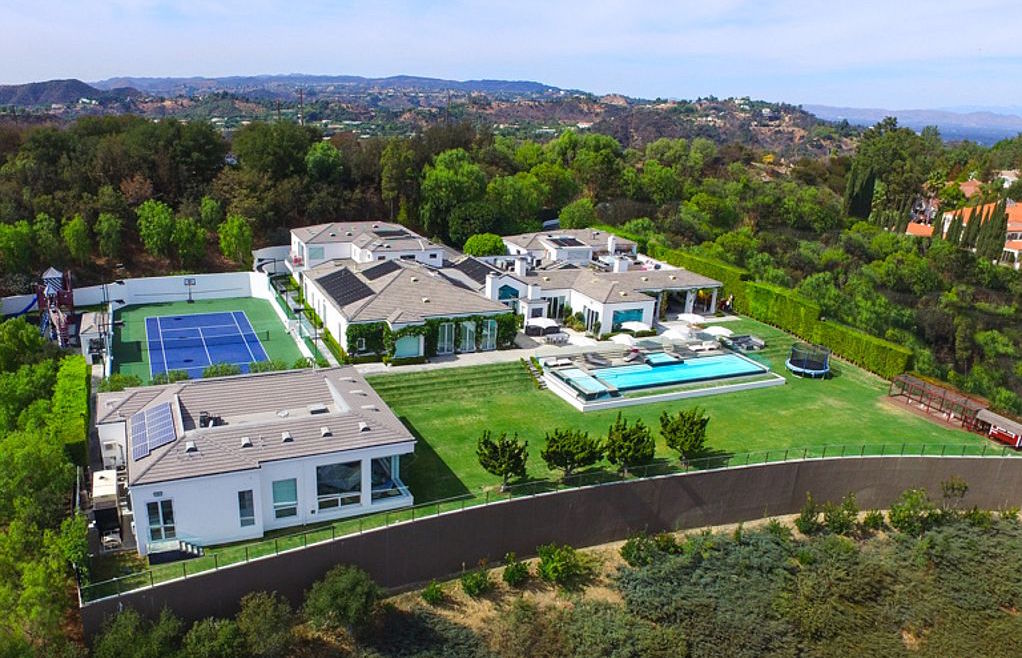 Breaking up is hard enough, but when you have to divide up your multi-million dollar properties, it can get especially difficult. No Doubt's Gwen Stefani and Bush's Gavin Rossdale bought their home, just outside of Beverly Hills, in 2006. After they divorced in 2016, they put the 12,000-square-foot estate and surrounding property on the market for $35 million. The home itself has seven bedrooms and 11 bathrooms, and the rest of the compound contains a private pool, tennis court, spa, and guesthouse.
Whoever purchases the home will also be buying a sample of Stefani's well-known modern glamorous style. The interior contains black and white striped tiling and a black marble fireplace that stretches from ceiling to floor. A bonus outdoor living room offers views of both the mountains and the city.
3. Ellen Degeneres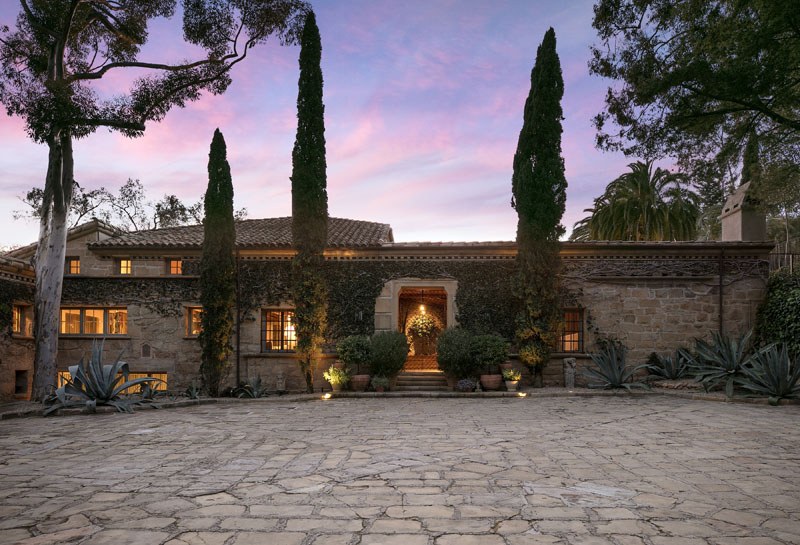 When your house has an actual name, you know it's kind of a big deal. Ellen DeGeneres and her wife, Portia de Rossi, have called "The Villa" home for several years. But they're looking to unload the Tuscan-style Santa Barbara, California estate, and are asking a cool $45 million.
The 10,500-square-foot home was built in 1930, and designed by Wallace Frost. It offers nine fireplaces, eight bathrooms, six bedrooms, and multiple libraries. Situated on a 16.88 acre lot, the property comes with several fountains and sculptures, as well as eucalyptus and olive trees.
The architectural details are the house's true draw, though. The Villa boasts, among other Italian-inspired features, 18th-century tiles, exposed-beam ceilings, and terra-cotta surfaces.
2. Cindy Crawford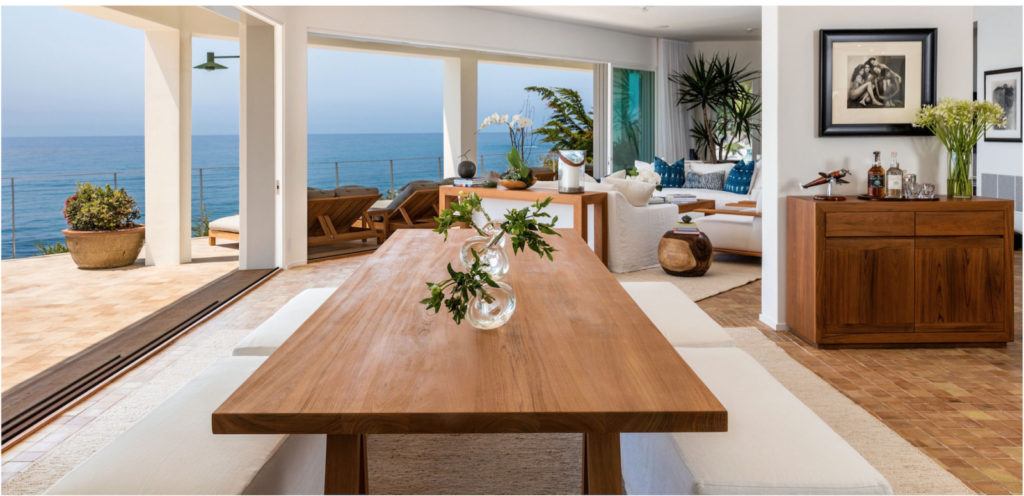 In the 1990s, Cindy Crawford was the most famous — and highest-paid — supermodel in the entire world. And she's become a bit of a real estate guru, having picked up several desirable properties over the years.
It looks like she spent her money wisely, too. In November 2016, she and her husband put their beachfront Malibu, California home on the market, and it comes with a $60 million price tag. While that may seem a little steep, the property isn't short on luxurious amenities. It's 5,200 square feet and sits on three secluded acres. The three-bedroom home features a master suite, private tennis court, swimming pool, and panoramic views of the Pacific Ocean.
1. Hugh Hefner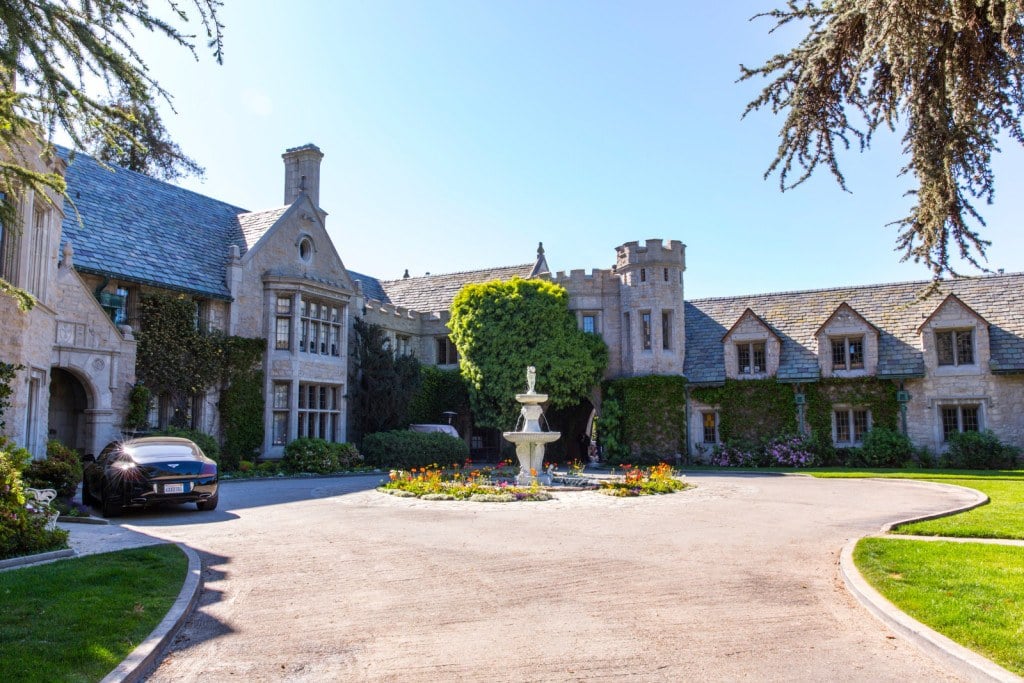 It is, perhaps, the most famous celebrity abode in history. It's played host to countless A-listers, and served as a lightning rod for controversy for more than four decades. The Playboy Mansion may be synonymous with its owner, Hugh Hefner, but that won't be the case for much longer.
The Los Angeles estate went on the market in January 2016 and sold in August for a record-breaking $100 million. While the mansion probably won't come with a gaggle of Playboy Bunnies, its other features may help justify the hefty price tag.
It has seven bedrooms, eight bathrooms, a pool, a private theater, and — of course — the infamous grotto. Hefner will continue to live on the property for the foreseeable future. But fans of the 90-year-old publisher's salacious empire may need to prepare themselves for the reality that one day soon, the Playboy Mansion will be just another fancy Hollywood home.
Follow Katherine Webb on Twitter @prufrox
Check out Entertainment Cheat Sheet on Facebook!