11 of the Most Expensive TV Shows Ever Made
It isn't easy or cheap to successfully pull off a hit show. In fact, some of the most popular TV shows ever produced also happen to be some of the most expensive. Networks continue to pull out all the stops, spending millions on popular cast members, elaborate sets, and stunning locations. Ready to see which of your beloved shows made the cut? Here are 11 of the most expensive TV shows ever produced.
1. ER — $13 million/episode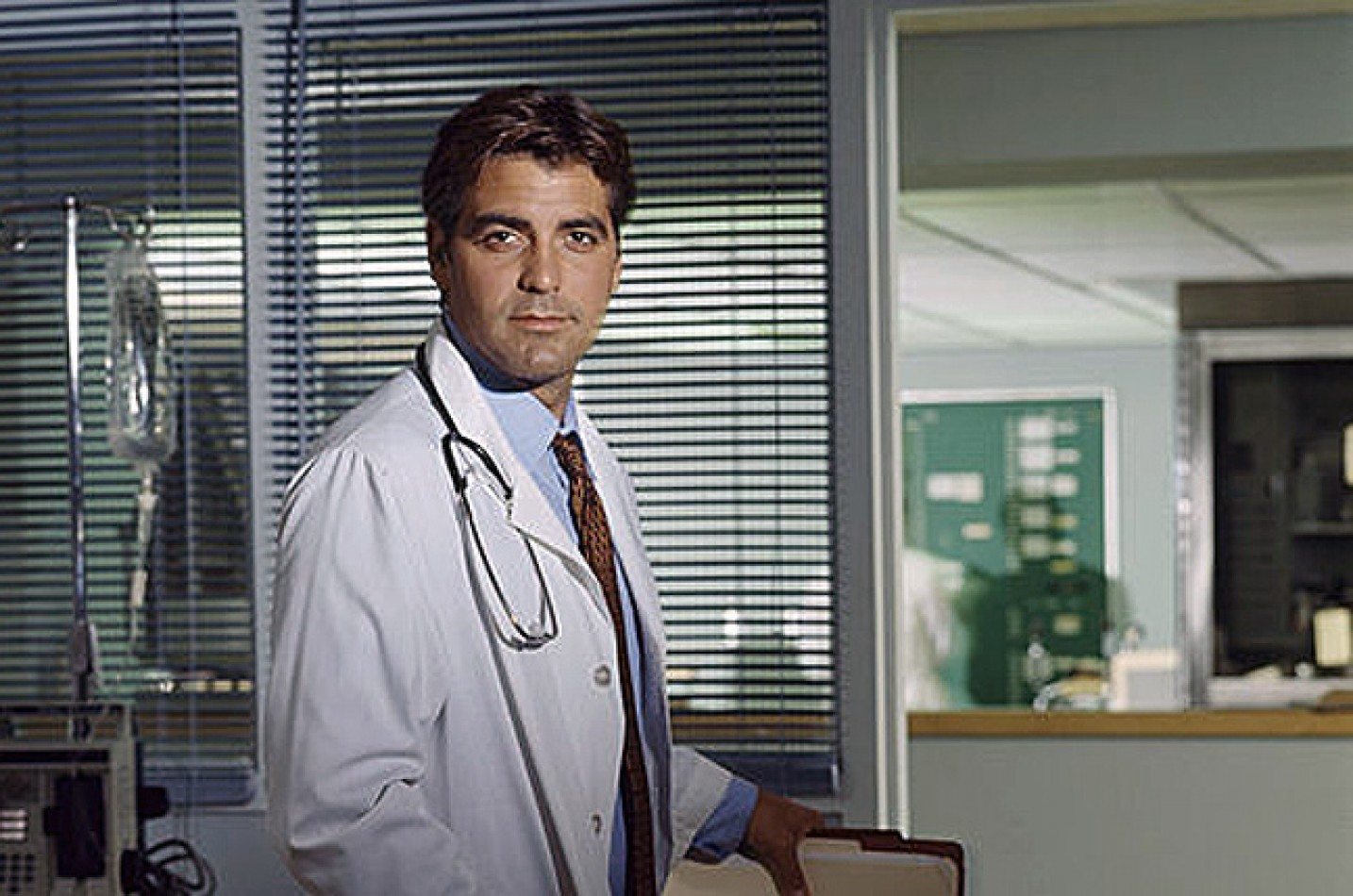 Though ER may not have started out pricey, the medical drama quickly became a huge hit for NBC and a launching pad for star George Clooney. After the show earned record-breaking ratings in 1996 and 1997, the network was eager to keep Clooney on board and to maintain viewership high. To that end, it agreed to pay Warner Bros. a huge budget of $13 million per episode. The decision — which TV insiders refer to as " the half-a-billion-dollar blunder" — cost the network a whopping $440 million in just two years and failed to result in higher ratings. Meanwhile, Clooney still ended up leaving the show in 1999.
Luckily for NBC, the series was able to rebound with a lower budget and went on to air for several more seasons, with the 15th and final one concluding in 2009.
2. Friends – $10 million/episode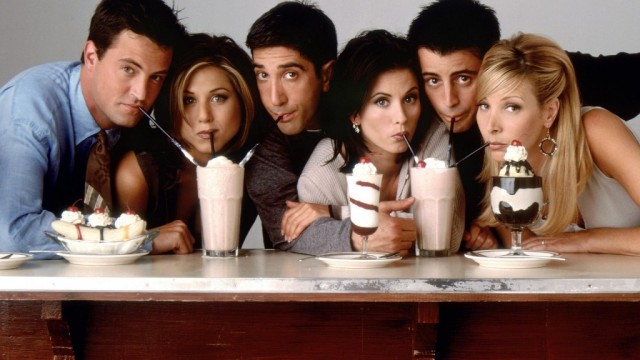 Monica, Rachel, Phoebe, Joey, Chandler, and Ross helped Friends achieve 10 years of TV success. Running from 1994 to 2004, many of the scenes were set in a coffee shop and the characters' apartments. So what exactly made this popular TV show so expensive? The cast.
As viewers tuned in year after year, many grew fond of the six friends and the amazing chemistry they had together. FinancesOnline.com writes that as the cast became increasingly popular, the actors started to ask for more money. During the third season, Jennifer Aniston, Courteney Cox, Lisa Kudrow, Matt LeBlanc, Matthew Perry, and David Schwimmer rallied together to ensure they received fair pay. By the time the final season rolled around, the cast members were each making $1 million per episode, causing the show's budget to skyrocket to $10 million per episode.
3. Rome — $9 million/episode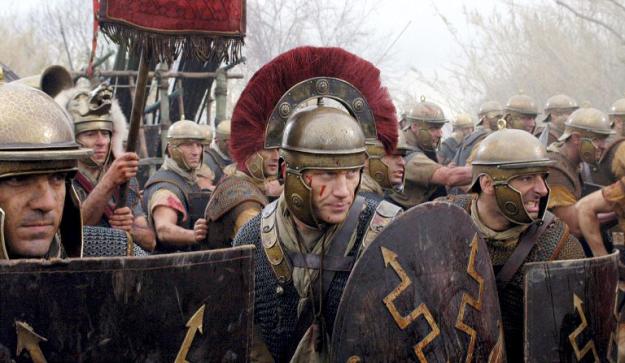 HBO really outdid itself with Rome. The historical drama, which ran from 2005 to 2007, told the story of the lives of both illustrious and ordinary Romans. To depict an accurate and engaging picture of what it took for one to survive in Roman times, HBO used elaborate costumes and very detailed set designs, resulting in a $9 million per episode budget, according to The Richest. While the outrageous budget allowed HBO to add in exquisite scenery and details, it was also the show's downfall.
Entertainment Weekly writes that HBO executives decided to ax the well-received show in order to save money on maintaining production resources in Italy. "Just like many of the other shows in the same class, it's a show that ended early rather than got strung out and had the juice squeezed out of it," show creator Bruno Heller tells Entertainment Weekly. "It ended for reasons other than running out of things to say. I loved it. I thought it was a great show. There's a sense that there's unfinished business."
4. Marco Polo ­— $9 million/episode
As this list highlights, period dramas can be extremely costly to make and Netflix's Marco Polo is no exception. Between the intricate sets, extravagant costumes, and other expensive materials, the streaming service ended up shelling out $90 million for the series' 10-episode freshman season. At $9 million an episode, that makes it one of Netflix's most expensive titles to date.
5. Camelot — $7 million/episode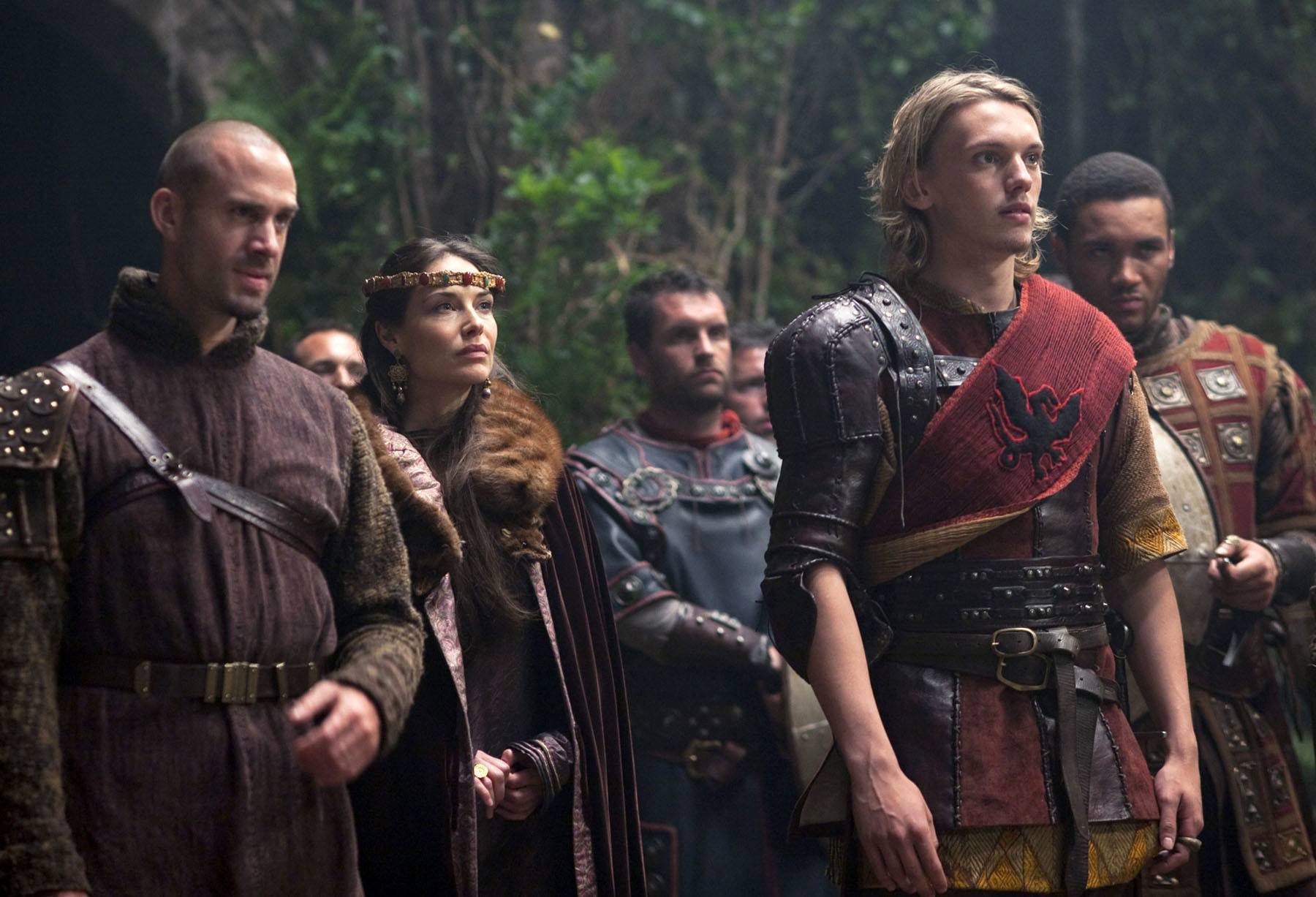 The Starz series featured a star-studded ensemble cast, including Joseph Fiennes, Jamie Campbell Bower, and Eva Green, and earned heavy promotion in the lead-up to its premiere. But despite earning solid reviews ahead of its launch, the show didn't earn quite as great ratings as expected. It was likely just a matter of bad timing: HBO's Game of Thrones premiered shortly after, drawing the attention of most battle-seeking viewers. Ultimately, the lackluster ratings weren't enough to justify the show's high production value and costly, elaborate sets and costumes. Starz eventually decided to ax the series after just one season.
6. Game of Thrones — $6 million/episode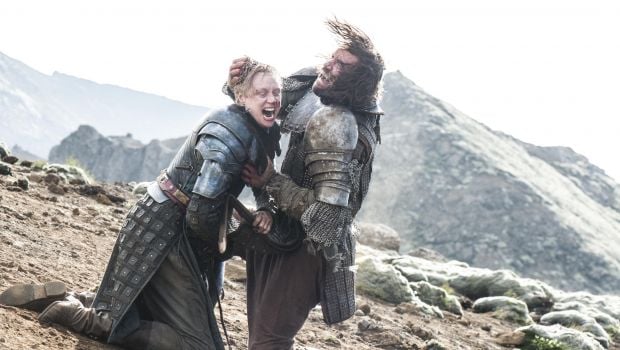 HBO's Game of Thrones costs about $6 million per episode, E reports, with the network spending between $5 million and $10 million on the pilot episode alone. As with the majority of HBO hits, the staggering budget isn't focused on its cast, but rather the beautiful and massive sets used, in addition to the elaborate shooting locations, according to Liberty Voice.
The unbelievably popular show is based on George R.R. Martin's best selling series, A Song of Ice and Fire. According to the HBO description, "Summers span decades. Winters can last a lifetime. And the struggle for the Iron Throne has begun. It will stretch from the south, where heat breeds plots, lusts, and intrigues; to the vast and savage eastern lands; all the way to the frozen north, where an 800-foot wall of ice protects the kingdom from the dark forces that lie beyond. Kings and queens, knights and renegades, liars, lords, and honest men … all will play the Game of Thrones."
7. Frasier — $5.2 million/episode
Having previously starred on NBC's Cheers, Kelsey Grammer entered his Frasier years with a solid fanbase and a well-established relationship with the network. So it's no surprise that his salary started off high and only continued to skyrocket as the show garnered more success. By the 11th and final season of Frasier, Grammer was raking in a whopping $1.6 million dollars per episode.
Meanwhile, his co-stars were also bringing in hefty paychecks by the final season, with David Hyde Pierce earning $750,000; John Mahoney, $700,000; and Jane Leeves, around $367,000. With about 60% of the budget going to the stars salaries alone, it's no wonder the total production value for Frasier was around $5.2 million an episode by its last season.
8. Boardwalk Empire – $5 million/episode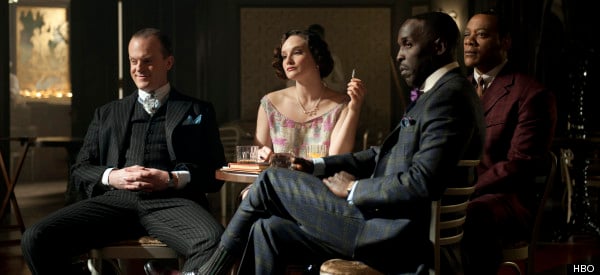 HBO has spared no expense on Boardwalk Empire. Each episode costs more than $5 million to make, thanks to the lavish production details, and takes about 15 days to film. USA Today reports that the show's elaborate boardwalk set, which was built in a Brooklyn parking lot, cost an unbelievable $2 million. Additionally, the Boardwalk Empire pilot reportedly cost $18 million to produce. The hit show takes place during the Prohibition era and chronicles the life of Nucky Thompson, a bootlegger who is part politician, part gangster, and sole ruler of Atlantic City.
9. Deadwood — $4.5 million/episode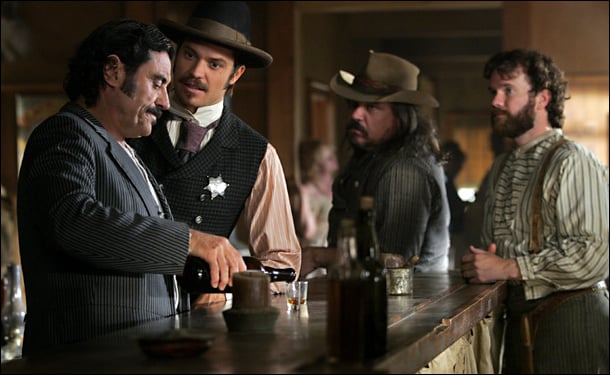 Have you noticed how many times HBO has made this list? Similar to many of its other shows, HBO spared no expense with Deadwood, coughing up $4.5 million per episode, per What Culture. The western series, which ran from 2004 to 2006, combined true events with fictional elements to create an engaging storyline for its viewers.
It was based on the real events that surrounded a gold rush in Deadwood, S.D. The show had a large and unique cast and well-done western sets to match its intriguing storyline. In addition, there were horses, wagons, and livestock coordinators, which all added to the show's overall cost, according to The New York Times. In 2005, Deadwood took home five Emmys for its design and cinematography, proving the lavish expenses were paying off. However, in the end, its high budget was its downfall.
"I wouldn't say it was a burden on HBO," Chris Albrecht, chair of HBO at the time, explained to The New York Times. "But if you look at a year, say 2007, and there's a set production fund and there's a set amount of scheduling time. And there's only so much you can fit in."
10. Lost — $4 million/episode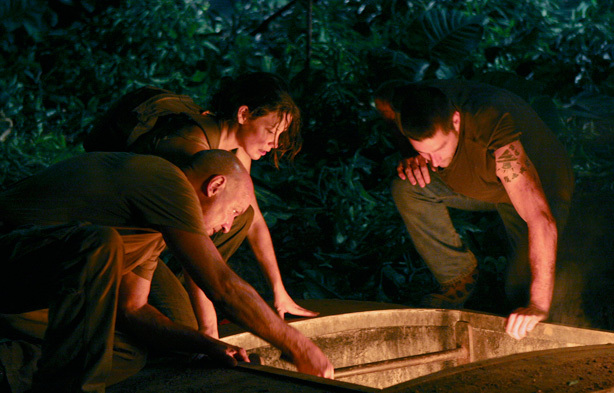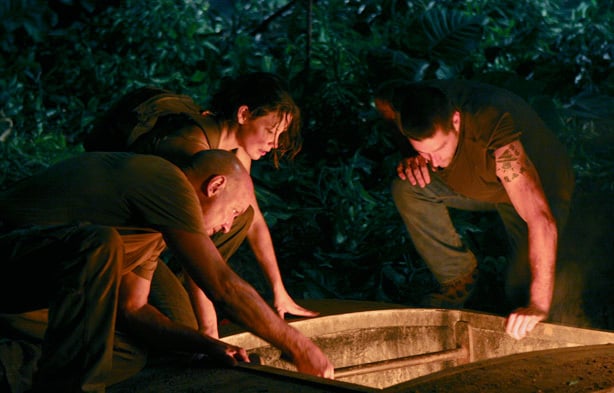 Lost also cost $4 million an episode, mainly due to its large cast, which started out with 70 adults and one dog, in addition to shooting on location in Oahu, Hawaii, according to The Richest.
The ABC series, which ran from 2004 to 2010, told the story of a group of people who survived a violent and mysterious plane crash, leaving them stranded on an island. They soon realize there is more to the island than meets the eye, and it eventually becomes apparent that everyone is in some way connected to each other.
11. Fringe — $4 million/episode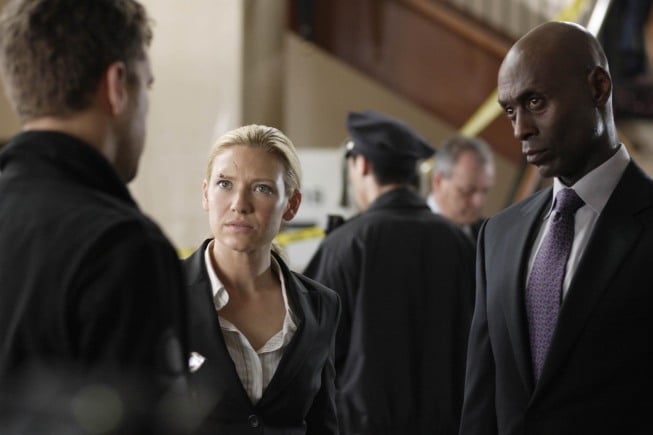 Fringe's pilot cost a whopping $10 million, and its per episode budget was around $4 million, according to E. The sci-fi thriller, which ran on Fox from 2008 to 2013, tells the story of a formerly institutionalized scientist and his son, who team up with the FBI to investigate weird crimes that seem as though they could be part of a larger pattern.
The show started out strong but eventually struggled to hang on to viewers. It had a fairly complicated storyline, which was at times hard to follow and even worse if you happened to miss an episode. In a 2012 interview with TVLine, Kevin Reilly, who was the Fox president at the time, said Fringe is "an expensive show" that is not yielding a profit, "and we're not in the business of losing money."
Additional reporting by Michelle Regalado