10 of the Most Hated Movies of 2016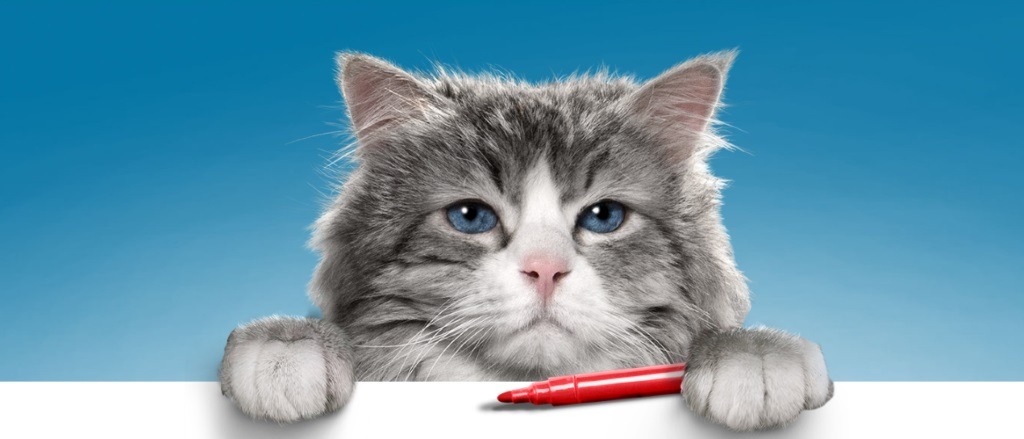 Cinema, like any other art form, is entirely subjective. Two people can see the exact same film and walk away with two opposite reactions to it. While consensus is something that often eludes both moviegoers and critics, some movies do manage to reach so low that they actually become among the most hated films in recent memory. This year has been no exception, and while hits like Captain America: Civil War, Don't Breathe, and 10 Cloverfield Lane were able to turn a profit and earn positive reviews, many other major releases struggled to achieve the same.
Today we're taking a look at those 2016 releases that are among the most universally despised. That's not to say that they are the lowest-grossing, but merely that these are the ones that currently sit among the year's weakest movies in the critical community. For the record, our selections are based on the films that were among the top 100 highest-grossing films of 2016, but also have the lowest scores on Rotten Tomatoes, as that metric offers a glimpse at the general response to a given release. The following movies are ranked from the best of the worst to the worst of the worst, with their Rotten Tomatoes percentage rating noted.
10. The Choice – 12%
This latest adaptation of a Nicholas Sparks novel stars Teresa Palmer and Benjamin Walker. Fans of Sparks's novels (and movies) are likely already in the bag for this one. However, the rest of moviegoers will probably notice the hackneyed storytelling and decry the fact that the Sparks formula is being stretched especially thin this time around. Unless you're infatuated with previous Sparks stories, this is an easy one to skip.
9. Dirty Grandpa – 11%
Robert De Niro and Zac Efron headline this outrageous comedy about an uptight young man (Efron) who winds up accompanying his, well, dirty grandpa (De Niro) to Florida for spring break. Both actors are totally overqualified for the material, which relies far too much on unimaginative shock value to propel its shell of a story forward. Worse yet, none of it is funny. Instead, viewers may just hope that De Niro and Efron make better choices in the future.
8. Nine Lives – 11%
Two-time Oscar winner Kevin Spacey is a businessman who gets transformed into a cat. That premise alone is enough to leave moviegoers scratching their heads, but you might think that the filmmakers can do something interesting with it? Nope. This is a mess from top to bottom, and the only amusing part of it is imagining why Spacey, Jennifer Garner, Christopher Walken, and director Barry Sonnenfeld wasted their time.
7. The Forest – 10%
This year has been a great one for horror, but damn, this snorefest is certainly not one of the reasons why. The setup is intriguing enough: a young woman (Natalie Dormer) heads to a notorious Japanese forest where people go to commit suicide in the hopes of finding her twin sister. Instead, she finds herself trapped in one of the worst horror movies of the year. Yikes.
6. God's Not Dead 2 – 9%
As if the critically reviled original film wasn't enough, this Christian drama raises the question of religion in the school system. Yet, according to critics, it handles the topic in a way that entirely lacks subtlety and comes across as an overly preachy affair that fails to tell a coherent story to support its message. Let's hope stars like Melissa Joan Hart, Jesse Metcalfe, and Ernie Hudson have the wherewithal to stay out of the inevitable third entry.
5. Norm of the North – 8%
Animation studios like Disney, Pixar, and Laika all released critically acclaimed family films this year, but this one from Lionsgate has the distinction of being the lowest-rated animated film of 2016. Rob Schneider voices the titular polar bear, who travels to New York to protect his homeland from greedy real estate developers. Yes, really. No, it's not worth your time or that of your kids. Just keep moving.
4. Mother's Day – 7%
Earlier this year, filmmaker Garry Marshall (Pretty Woman, Beaches) passed away, much to the sadness of longtime fans everywhere. It's unfortunate then that Marshall's final film was the cliche-ridden capper to his star-studded trilogy of anthology holiday releases (Valentine's Day, New Year's Eve). Sure, Mother's Day purports to have heart, but it all feels so manufactured that none of it really matters.
3. Fifty Shades of Black – 7%
Fifty Shades of Grey was bad enough, but this Marlon Wayans vehicle — which aims to spoof the hit film adaptation of the E.L. James novel — somehow managed to be even worse. Offering few laughs and even less imagination, this film is the latest evidence that spoof/parody films have long been a dying genre. This could very well be its death knell.
2. When the Bough Breaks – 6%
This Fatal Attraction ripoff does almost nothing new with its sexual obsession premise. Moreover, it wastes talented actors like Morris Chestnut and Regina Hall in the process, as the two play a married couple whose surrogate mother (Jaz Sinclair) isn't who she claims to be. Not executed well enough to be a credible thriller, the film also doesn't embrace the insanity enough to serve as a fun B-movie either.
1. Hillary's America: The Secret History of the Democratic Party – 4%
The 2016 presidential election has (rightfully) been among the most talked-about and divisive topics of the year. Yet, this documentary film comes from such a biased perspective — without even making an effective argument — that it cannot be taken seriously as a work of filmmaking or as a legitimate investigation into its subject matter.
Follow Robert Yaniz Jr. on Twitter @CrookedTable
Check out Entertainment Cheat Sheet on Facebook!