The Most Insane (and Hilarious) Things Milo Yiannopoulos' Editor Told Him to Change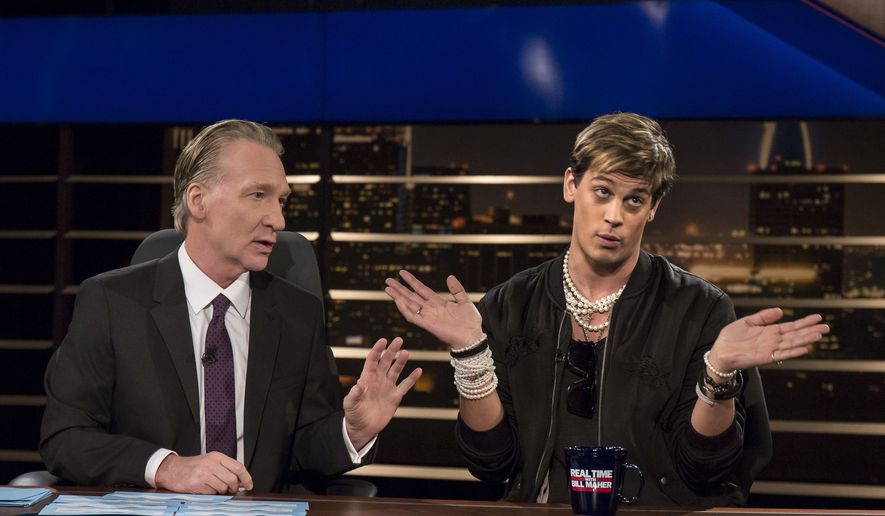 Court submissions reveal the lengths that an editor had to go through to make Milo Yiannopoulos' more palatable to a mainstream audience. The fact that any publishing company would even consider publishing a book like this is nothing short of mind-boggling. Nevertheless, here we are. We read the book so you don't have to and gathered a few screenshots of the editor trying to work with Milo's dribble. Here are some of the most hilarious, jaw-dropping, and terrible notes we've ever seen.
Milo really does see himself as a comedian
Milo truly believes himself to be funny. It seems that if he thinks it's funny, then everyone else should. But the thing is, he is not funny. This screenshot is a perfect example of what Milo Yiannopoulos' level of humor is. The joke that the editor is referencing is in regards to the "nagging wife" trope that has been overplayed for years.
What sticks out most though is the number of references the editor makes to Milo not being funny. By my count, there were about 50 references in the editors notes that distinctly said that his joke was not funny. He makes racist, sexist, and homophobic tactless "jokes" throughout his book and for almost every joke, the editor was telling him that they weren't funny. Now that is funny.
Next: He is a perfect case study for narcissism.
Milo doesn't ever know what he is talking about.
There's a chapter in the book where Milo talks about rape culture and seems to dismiss it as being overblown and possibly enjoyable. He accuses feminists of inflating the number of rape victims there are and makes a gratuitously racist remark about how many rapes there are in Congo and South Africa. He says rape is bad but that he enjoys it in some attempt at being funny.
The reason he points this out is that he finds "it incredible that people would be so dumb" to fall for the feminist rouse and that because he is "so smart and brilliant, saw through it immediately."
Next: A level of bombast that can't be compared. 
Mr. Bombastic
You know that point in your life where you are talking to someone and all they can talk about is themselves? That's what it is like reading Milo's work. The editor doesn't even know what to say other than that he must not be serious. How crazy do you have to be to write that?
Next: It seems that this "great thinker" doesn't know much about our history.
He's just not that well educated
Apparently, Milo seems to think that the cold war was brought to a close by the moon landing. That is hilarious. But what isn't funny is the context in which he was using it. He outright calls Islam the enemy and was making comparisons of destroying it like we did with communism.
Next: The editor feels the same way I did when I read the title of the book.
 Trust me, he lost them a long time before that
In a section of the book that was completely stricken from the final version of the book, I think the author finally gave up for a bit. The whole section was "why ugly people hate me" and was basically a slew of hurtful comments, self-praise and inaccurate statements. I can just see the editor getting up from the table and walking away saying "I'm done!" and walking out the door.
Next: The infamous Gamer-gate controversy and the hypocrisy of Milo.
One of the many instances of glaring hypocrisy in the book
For anyone who is not familiar with the Gamer-gate controversy, take the time to research it. In this chapter, Milo tries to defend his actions and make himself the victim of bullying. He also goes on to claim that this was all just a set up to sell more swag. Luckily the editor saw both of those glaring hypocrisies and called him out for it. I imagine that Milo felt personally attacked with these editing notes.
Next: The quote that says it all.
'THIS WHOLE BOOK is hate speech'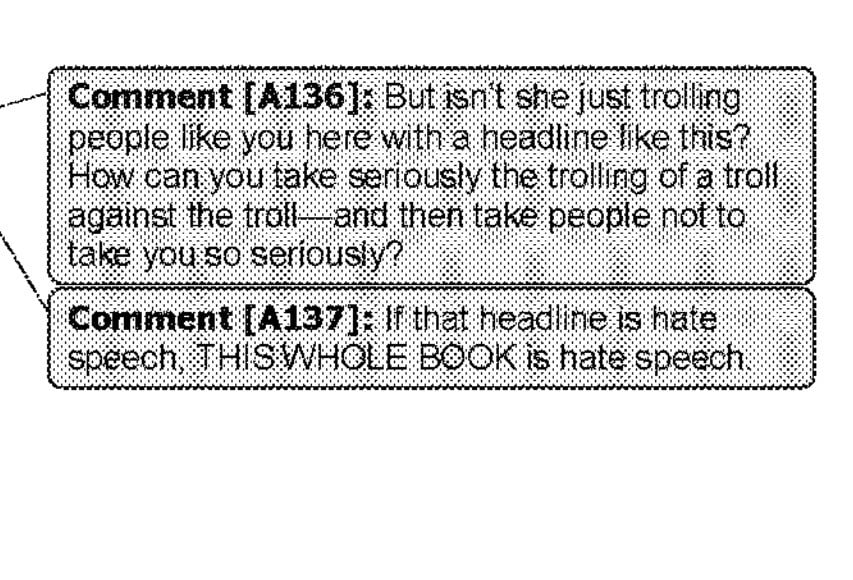 For context, the editor was referring to a line that said "Feminists Don't Hate Men, But If We Did, It Wouldn't Matter," which was the title of an article that Milo claims is hateful to men. He makes that claim in a chapter about why feminists are the worst people ever and are ruining society.
For a person most often affiliated with a group that coined the term "snowflake" for liberals being delicate to every issue out there, he sure is acting like one. I mean, he did write an entire book about how persecuted he is by all these minorities after-all.
Follow The Cheat Sheet on Facebook!