25 of the Most Insane Musicians' Backstage Demands
The entertainment business is no stranger to crazy demands. There are many actors who have demanded some wild things while filming a project. And the more star power they have, the crazier the demands seem to get.
The same thing goes for musicians, DJs, and singers who go on tour. They often try to make their tour accommodation as comfortable as possible so they can unwind from work. Sometimes that means expensive cars, all the bacon you could ever want, and adult material.
So what are the craziest things A-listers have asked for backstage? Here are 25 of the most insane musicians' backstage demands.
1. Foo Fighters demanded meals without rocks in their 52 page list
For the band's 2011 world tour, they outdid themselves by creating a 52 page list for their rider that included coloring book pages and games. One of their requests was pretty basic, but funny, saying that a "lame entree" is a sandwich, pickles, and a side of rocks, and therefore shouldn't be made. They also include a detailed "ice recipe." 
Unfortunately, the band can't take credit for the funny rider list. "Our tour manager, Gus Brandt, has always been the one to write the rider," explained Dave Grohl to Rolling Stone. "That's his personality and sense of humor – he's a wicked smarta**. And after the last rider gained so much positive attention, we were all very proud that someone got it."
The coloring book theme also wasn't their first choice. "The first idea was to make the rider look exactly like a laminated Waffle House menu, with, like, suggested servings and shit like that," Grohl continued. "But evidently that was just a little too tricky, so we opted for the coloring book."

2. Lady Gaga asked for a mannequin with puffy pink pubic hair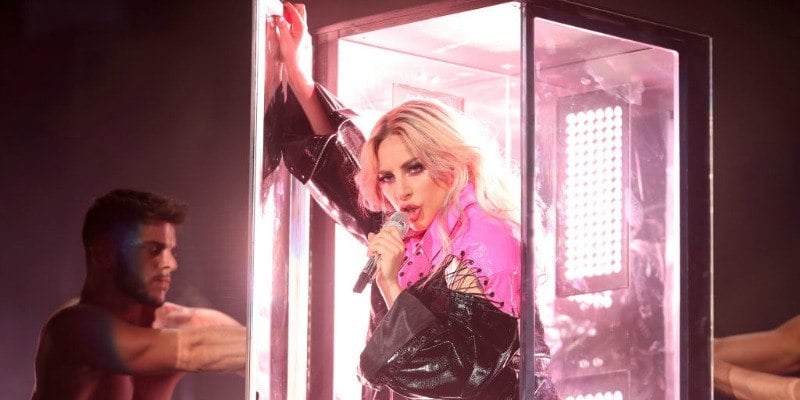 The pop star reportedly asked for a mannequin with puffy pink pubic hair for her tour rider, according to the Mirror. She also asked for multiple posters showing her good taste in music. The posters included ones of David Bowie, Queen, and Elton John.

3. Iggy Pop demanded a Bob Hope impersonator and 'seven dwarves'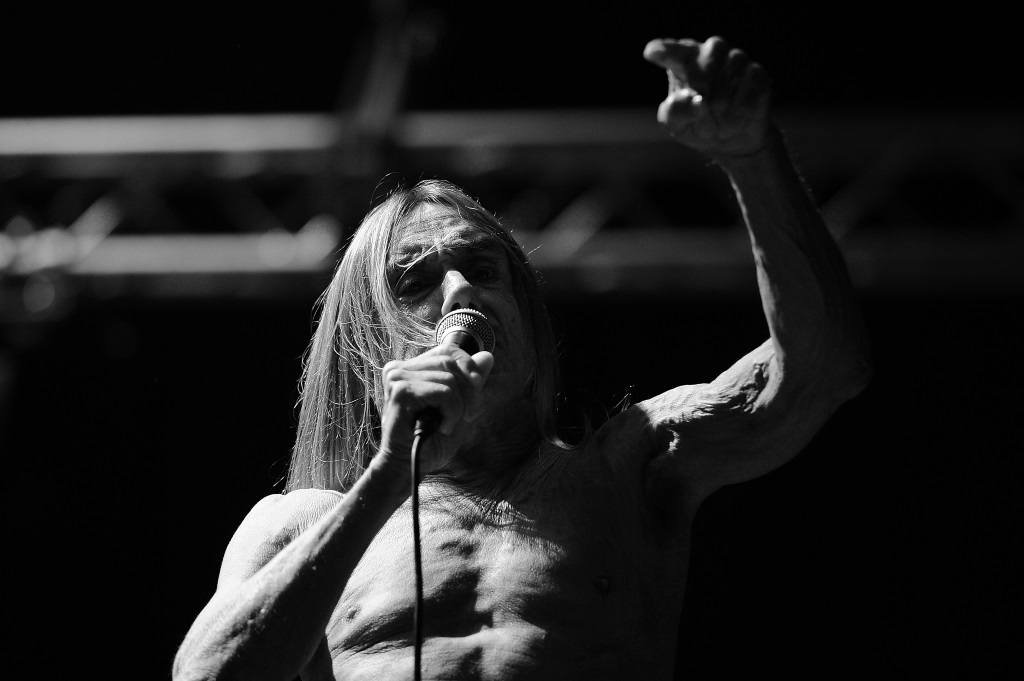 The frontman included so many things in his list of demands that you have to wonder if any of them should be taken seriously. One was for a Bob Hope impersonator and another for "seven dwarves" dressed up as the Disney characters, according to The Smoking Gun.
However, it was noted that if the latter request wasn't possible, "Taller people are acceptable, of course. It's attitude, more than altitude that's important here" and "Don't forget the pointy hats!"

4. Slayer requested 50,000 live bees and 100 snow-white goats for slaughter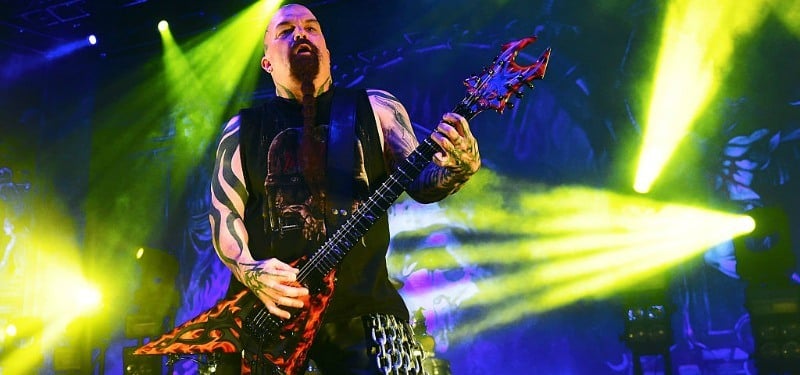 It looks like this band also likes to include some outrageous things on their rider list for laughs. A photo of the list shows that they demanded "50,000 live bees for Dave" and "100 snow-white goats for slaughter."
But don't worry, the bandmates won't be the ones to get their hands dirty, because they also requested a Halal butcher to slaughter the goats.
5. Jay Z demanded a Maybach and a peanut butter and jelly sandwich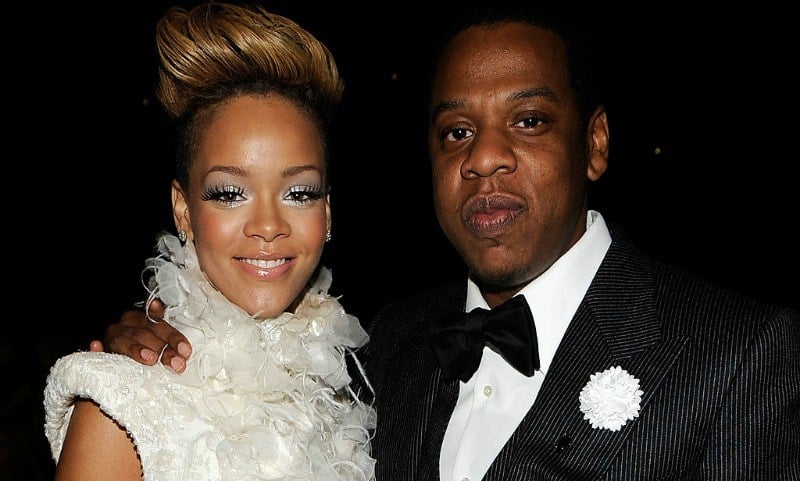 In 2009, the rapper requested a black Maybach with tinted windows, according to The Smoking Gun. That wasn't his only demand, but it was certainly the most extravagant.
He also reportedly asked for a "good quality" peanut butter and jelly sandwich and liquor.

6. Kanye West asked for his drivers to be in 100% cotton
The rapper "demands that any drivers ferrying him are clad in 100 per cent cotton: No man-made fibers," according to The Sun. Kanye West also reqeusted "imported and recut Versace towels," which he reportedly uses to wipe away sweat during his performances.
7. Justin Bieber demanded an 'Indian Yoga Casket'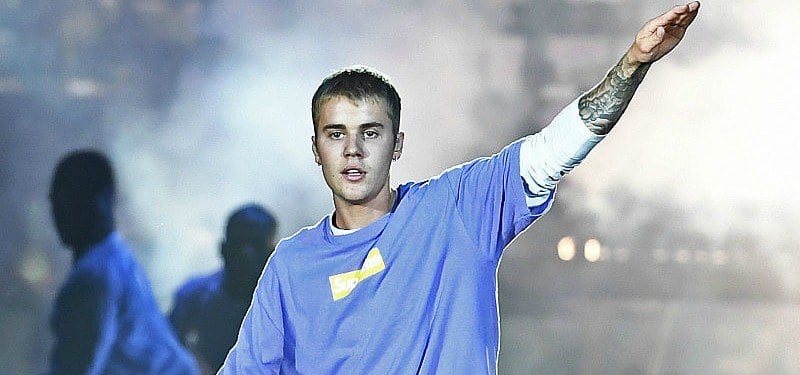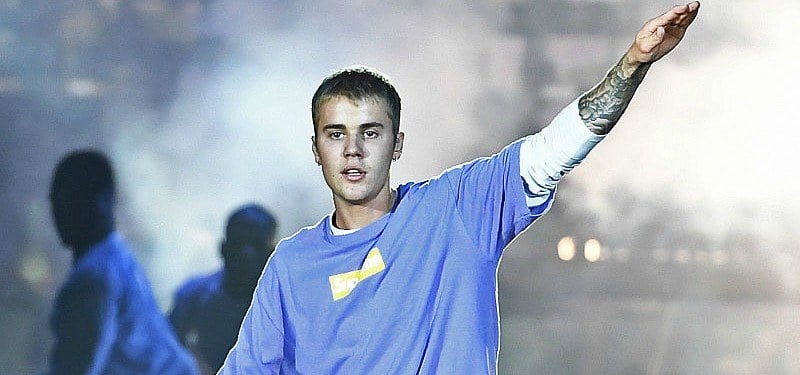 The young pop star weirdly asked for an "Indian Yoga Casket" on his Purpose World Tour according to the journalist, Arjun S Ravi.
That's not all, Justin Bieber also requires 10 luxury sedans and two Volvo buses to move around his entourage.
8. Steve Aoki requested a cake that reads 'Dim Mak'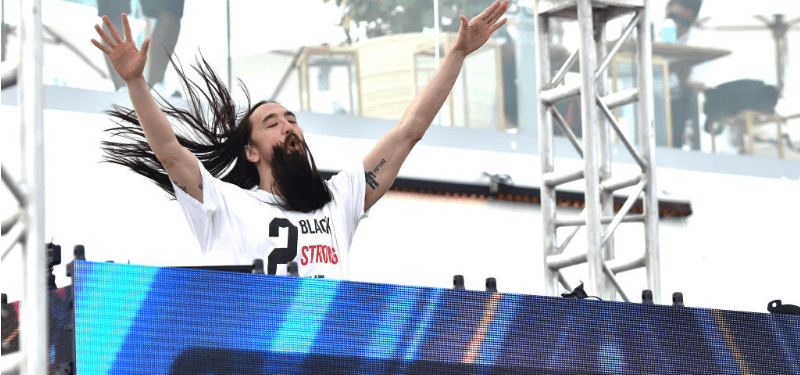 The DJ's request list for his rider, green room, and hotel room was leaked and it included some weird items. One was a soft cake that says "Dim Mak," the name of his record label, so that Steve Aoki can throw the cake at the audience, as he is known to do.
9. Cher demanded a room for her wigs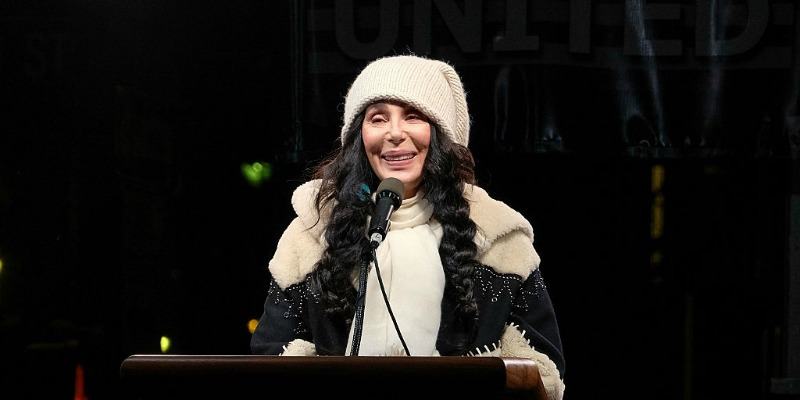 The singer has some wild performance costumes and wigs to match, so of course, she needs a place to store them. Her solution is to have a wig room when she's on tour, according to Contact Music. The room includes a large table and three chairs.
She also reportedly requests a massage room.
10. Mary J. Blige requested her own toilet with a new toilet seat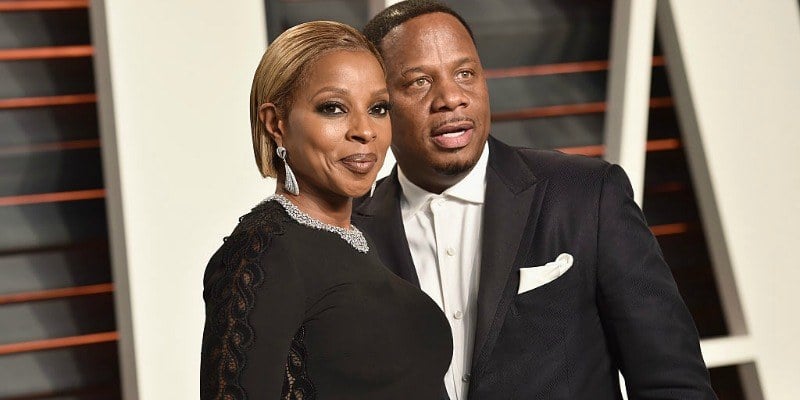 The R&B singer seems to be a bit of a germophobe. According to The Smoking Gun, she requested a private toilet with a brand new toilet seat.
Her favorite candy is probably Red Vines licorice because it was also included on her dressing room list.
11. Mariah Carey demanded three 20 amp circuits for makeup and hair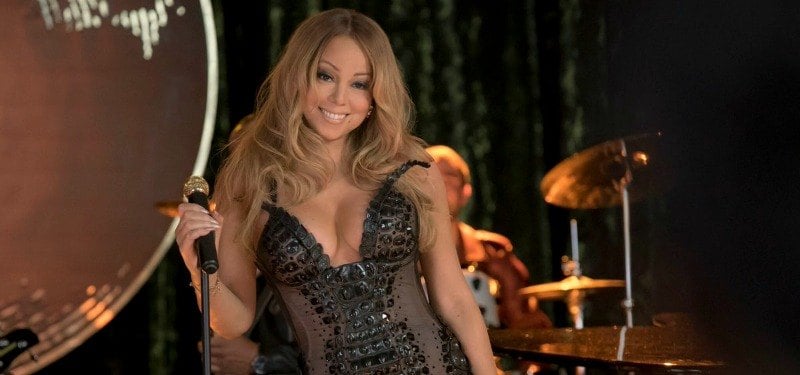 The diva is no stranger to making demands, so it's no surprise that she has a long list. According to Star magazine, she requires three separate 20 amp circuits. This is because she requires a lot of electricity for her makeup and hair. She also asks that any harsh lighting be turned off.
12. Madonna asked for 20 international phone lines
The icon apparently likes to communicate a lot with people far away. According to the Daily Mail, she requests 20 international phone lines in her room when she's on tour. She also reportedly keeps a yoga instructor, personal chef, and an acupuncturist on deck.
13. Britney Spears requested a picture of Princess Diana
The pop star apparently is inspired by Princess Diana because she reportedly keeps a picture of her in her rider, according to The Fix. She also really loves junk food and asked for cheeseburgers and Cheetos backstage while she was doing her residency in Las Vegas.
14. Van Halen demanded M&M'S but no brown ones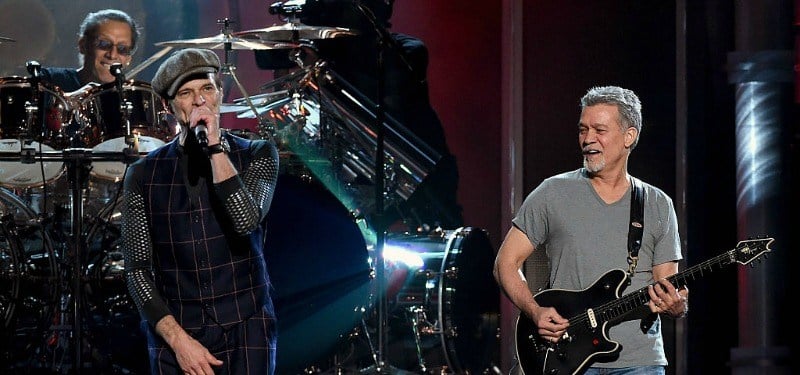 The band infamously demanded M&M'S for the backstage of their 1982 world tour, but also noted: (WARNING: ABSOLUTELY NO BROWN ONES)." Sadly, the warning didn't include the potential consequences if brown ones were left in the mix.
15. Beyoncé asked for $900 titanium straws and red toilet paper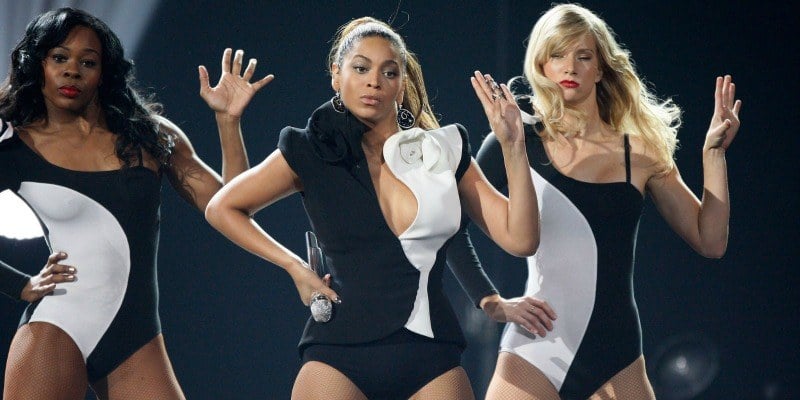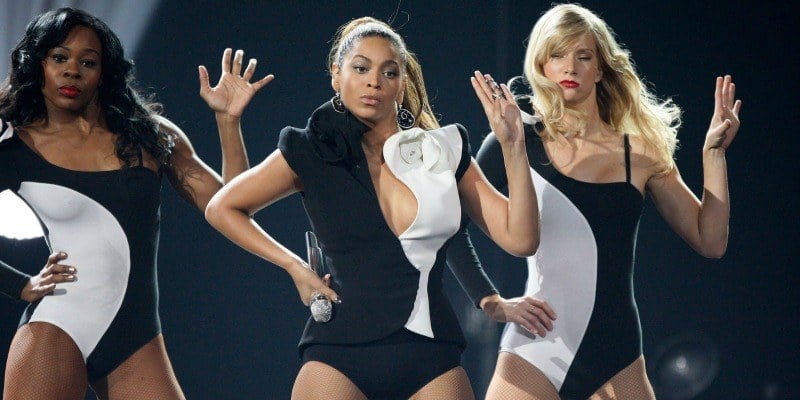 The "Lemonade" singer doesn't drink with an average straw. Instead, she insisted on using $900 titanium straws on The Mrs. Carter Show World Tour. She also reportedly demanded new toilet seats and red toilet paper at every venue, according to The Huffington Post.
16. Jack White requested homemade guacamole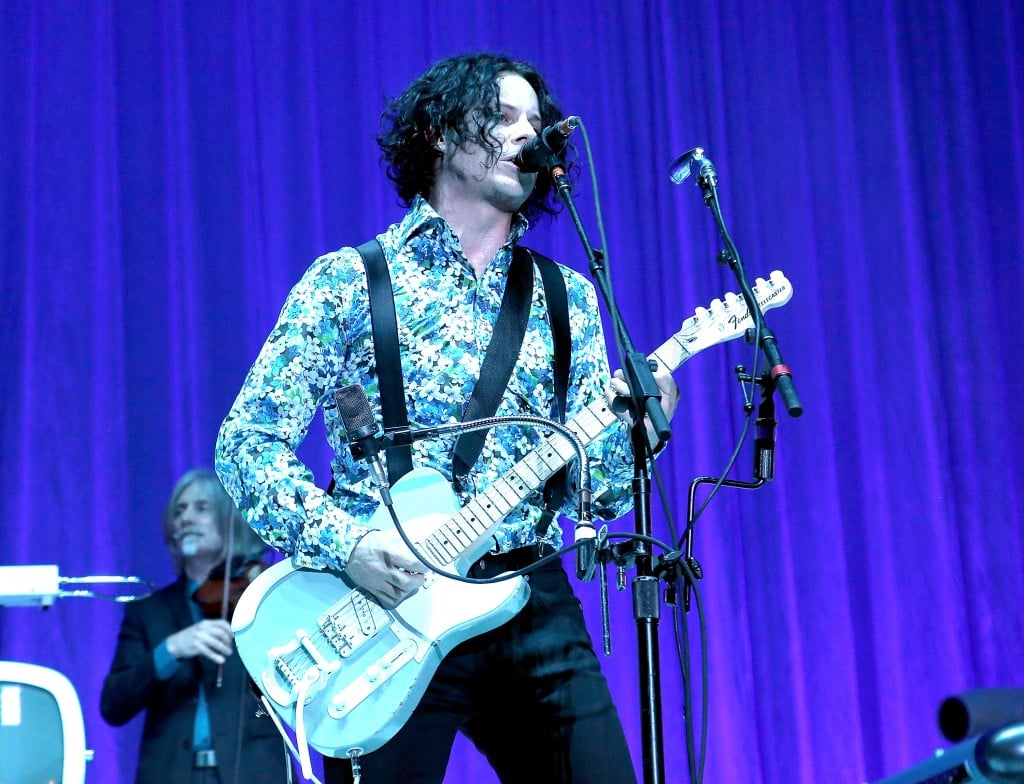 Who doesn't love guacamole? But the musician took things a step further by demanding his be homemade and gave very strict instructions on how to make it. These instructions included using half a lime to "keep it from browning prematurely" according to The Smoking Gun.
17. Metallica demanded bacon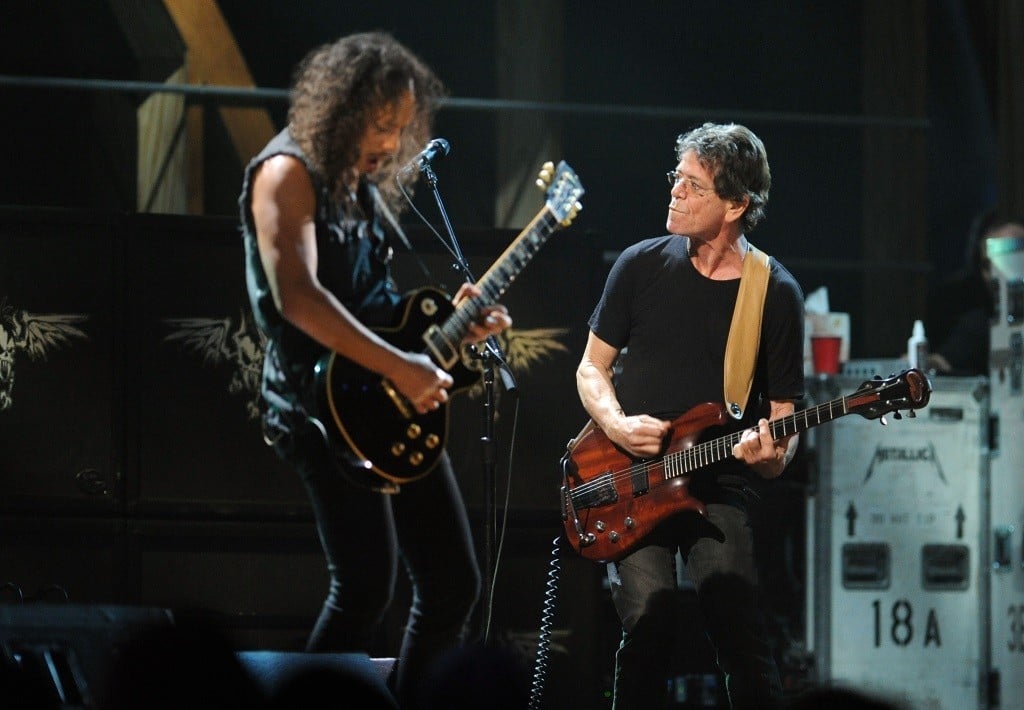 The band really loves bacon. So much so that bacon and sausage is listed under their breakfast foods next to a special note: "BACON VERY IMPORTANT THAT BACON BE AVAILABLE AT EVERY MEAL AND DURING DAY."
Another thing that was noted as very important was having tea, which can be PG tips or Tetley's British Blend.
18. Red Hot Chili Peppers wanted a carpeted room for mediation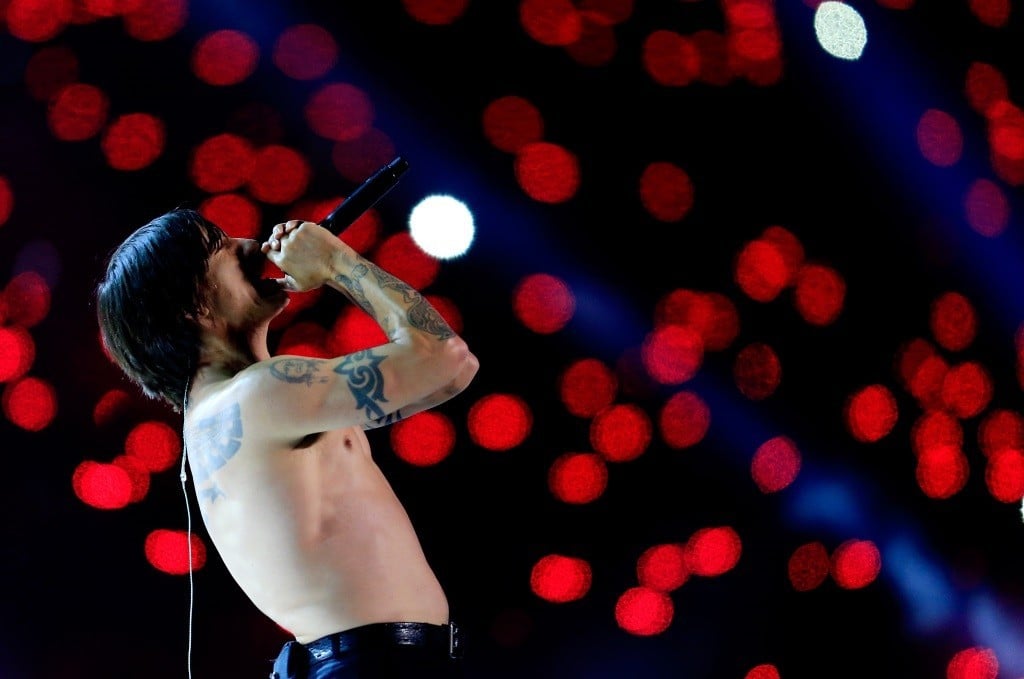 It seems the band likes to unwind by meditating in a designated meditation room. According to The Smoking Gun, it was requested that the room have dark walls, carpet, and an area rug. The band is also into aromatherapy candles and likes to have a pair of cotton boxer shorts on deck just in case.

19. Adele demanded Marlboro Lights and chewing gum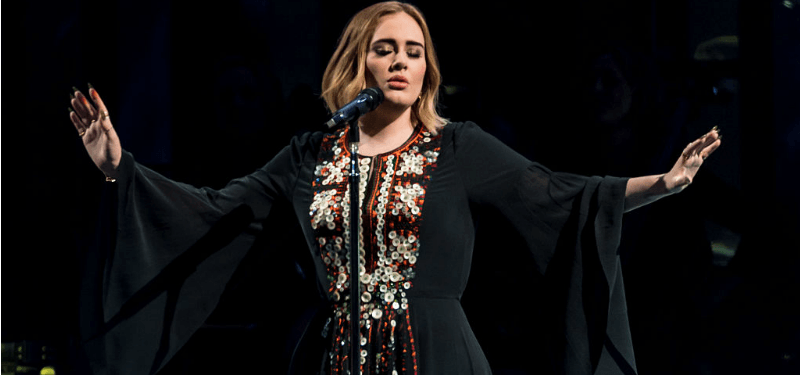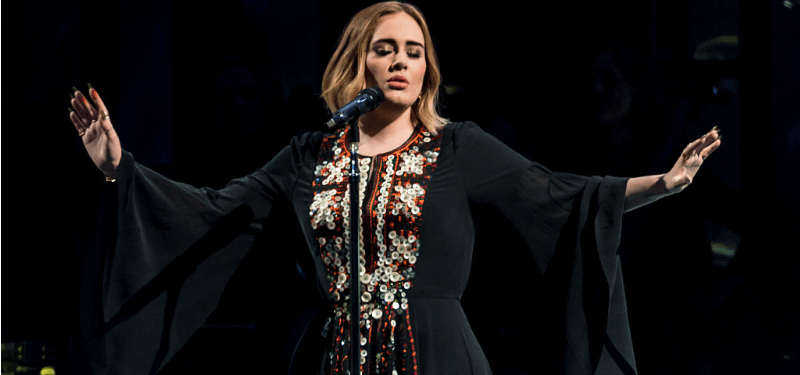 You may be surprised by this request because the singer has one of the most powerful voices in the music industry. But in 2011, she still reportedly enjoyed her cigarettes so much that she demanded they be included in her tour rider along with a lighter, according to 97 ZOK. Adele also asked for chewing gum, probably to freshen her breath afterward.
Red wine is also included on the list and the singer asked for 12 bottles of the best quality possible, according to The Smoking Gun.

20. Trent Reznor requested two boxes of corn starch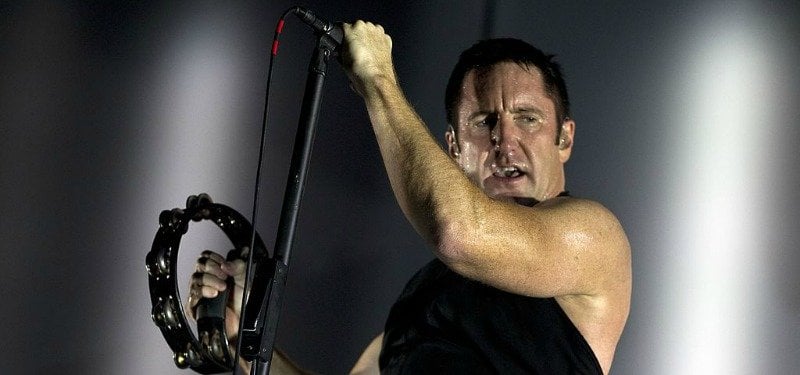 The Nine Inch Nails frontman reportedly asked for two boxes of corn starch and said this request was "very important," according to The Smoking Gun. It is an interesting demand given that most of the band's other requested items are just ingredients for juices and alcohol.

21. deadmau5 asked for inflatable animals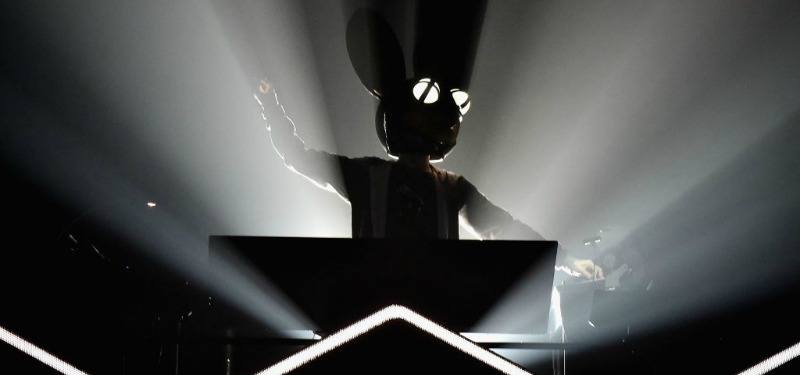 As if the giant mouse head wasn't enough, there are other ways the DJ brings his animal theme to life. According to Complex, he also asked for inflatable animals when he was on tour with Steve Aoki. They ended up using the inflatables for crowd surfing and hotel pools.

22. M.I.A. demanded three female extras at every show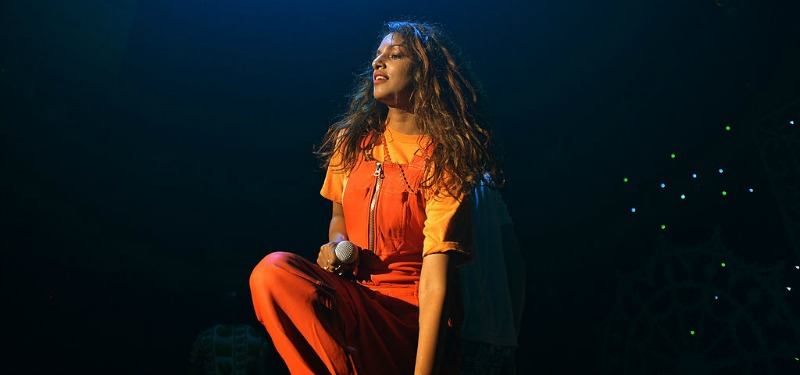 Normally the backup dancers are hired for the whole tour, but the Sri Lankan rapper likes to do things differently. She asks for three female extras for every show that are between 20 and 25 years old. These extras must be able to "groove to the music" according to Pop Crush.
23. Pearl Jam wanted four cartons of Epsom salt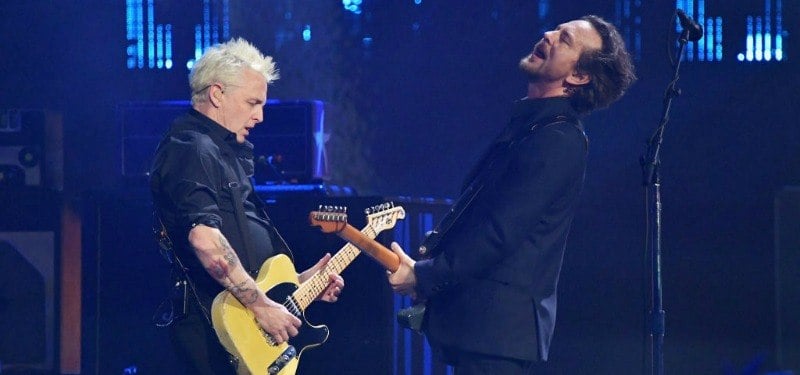 The band is a big fan of Italian red wine, Dove chocolate, and creamy Jif peanut butter. But one request that is unique is that they require four cartons of Epsom salt for "medical purposes" that weren't fully explained, according to The Smoking Gun.
24. Guns N' Roses demanded adult magazines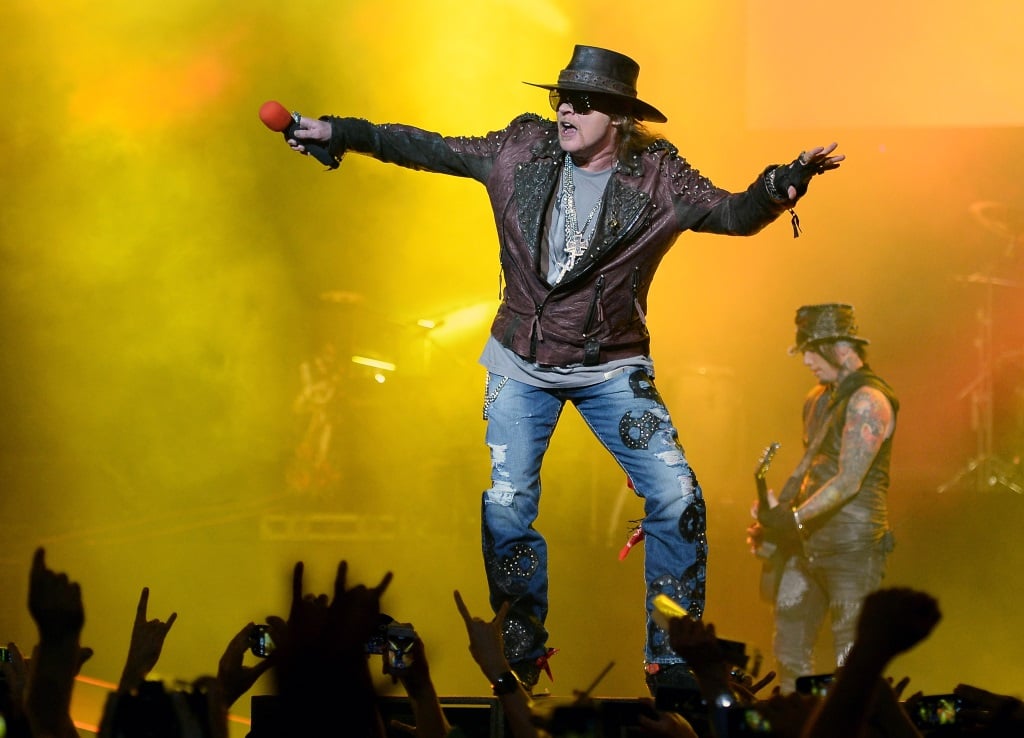 When adult material was harder to find, it meant that bands had to actually ask for people to get it for them. That era included Guns N' Roses, who listed an "assortment of adult magazines (I.E. Penthouse, Playboy)" under their requested items along with different kinds of cigarettes, according to The Smoking Gun.
25. The Rolling Stones asked for their own running area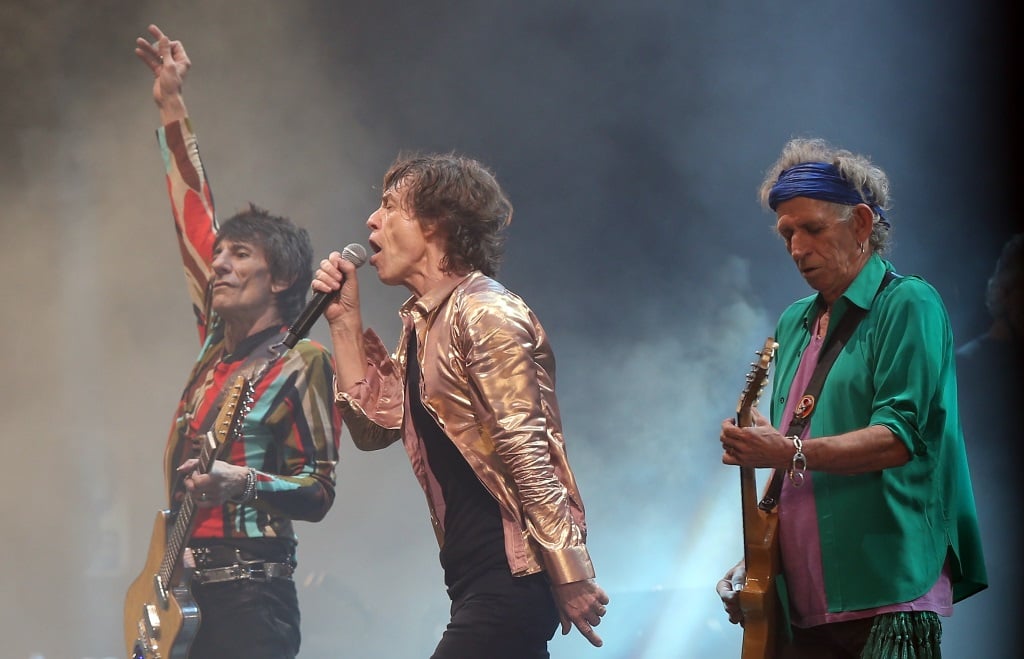 The band has really mellowed out over the years. For their A Bigger Bang world tour from 2005–2007, they mostly laid out the decor of their individual dressing rooms. But one of the more extravagant requests was a running area that was shielded by drapes for privacy, according to The Smoking Gun.
Follow Nicole Weaver on Twitter @nikkibernice
Check out Entertainment Cheat Sheet on Facebook!