Most People Don't Know That Queen Elizabeth II Owns Other Animals Besides Dogs
When asked about the sort of pets owned by Queen Elizabeth II, most people immediately mention dogs. Low-slung, good-natured Welsh Corgis have been a famous part of the royal family for generations, after all. What you might not know is that the Queen has owned and currently owns a lot of other animals, too.
First, a few words about the royal corgis
The first corgis, Dookie & Jane, joined the royal family in 1933 when the Duke of York, later King George VI, acquired two for his daughters Princess Elizabeth & Princess Margaret. The Princesses are pictured here with Dookie in 1941. #NationalPetDay pic.twitter.com/4Q8lCs6n4Y

— RoyalCollectionTrust (@RCT) April 11, 2018
The young princess known to friends and family as Lilibet first fell in love with the corgi breed at the home of a childhood playmate. Her father, who was then the Duke of York, presented the princess and her sister Margaret with a corgi of their own when Elizabeth was around six years old.
That's how a pup dubbed Dookie became the first of dozens of dogs Elizabeth has owned over the years. In addition to Pembroke Welsh corgis, the Queen enjoys dorgis, which are a crossbreed of corgis and dachshunds.
Royal pets and the end of a canine era
Britain's royal family has been sharing castle space with dogs for centuries. Queens, kings, and royal progeny proudly posed for portraits with greyhounds, pugs, and other canine companions as long ago as the 17th century.
In 2015, The Telegraph revealed that Queen Elizabeth II is done with dog breeding. Citing a reluctance to trip over the short-legged creatures and injure them or herself, the queen also explained that she did not want any of her beloved pooches to outlive her.
Will Her Majesty lead a pet-free life when her last pet pooch passes away?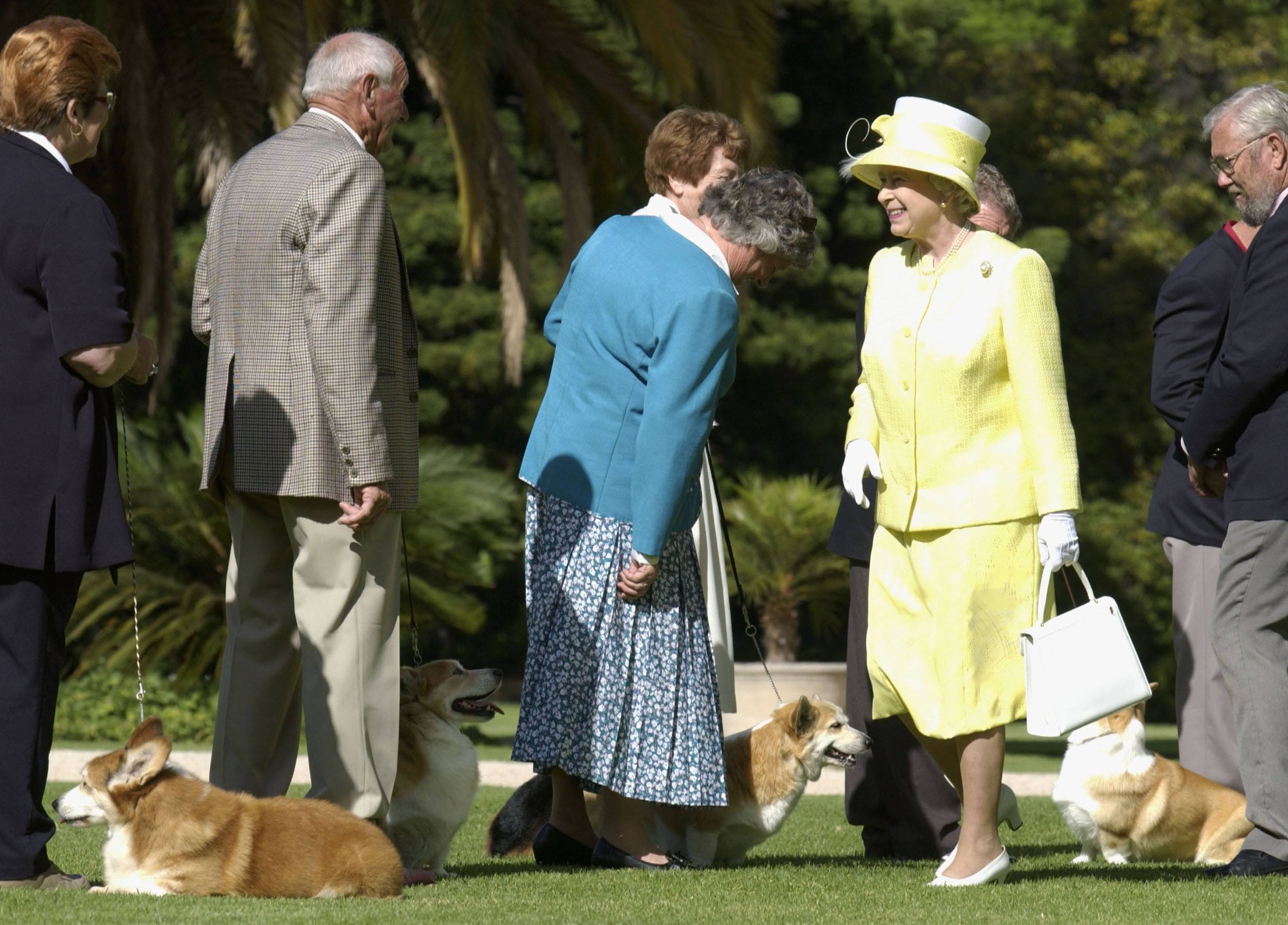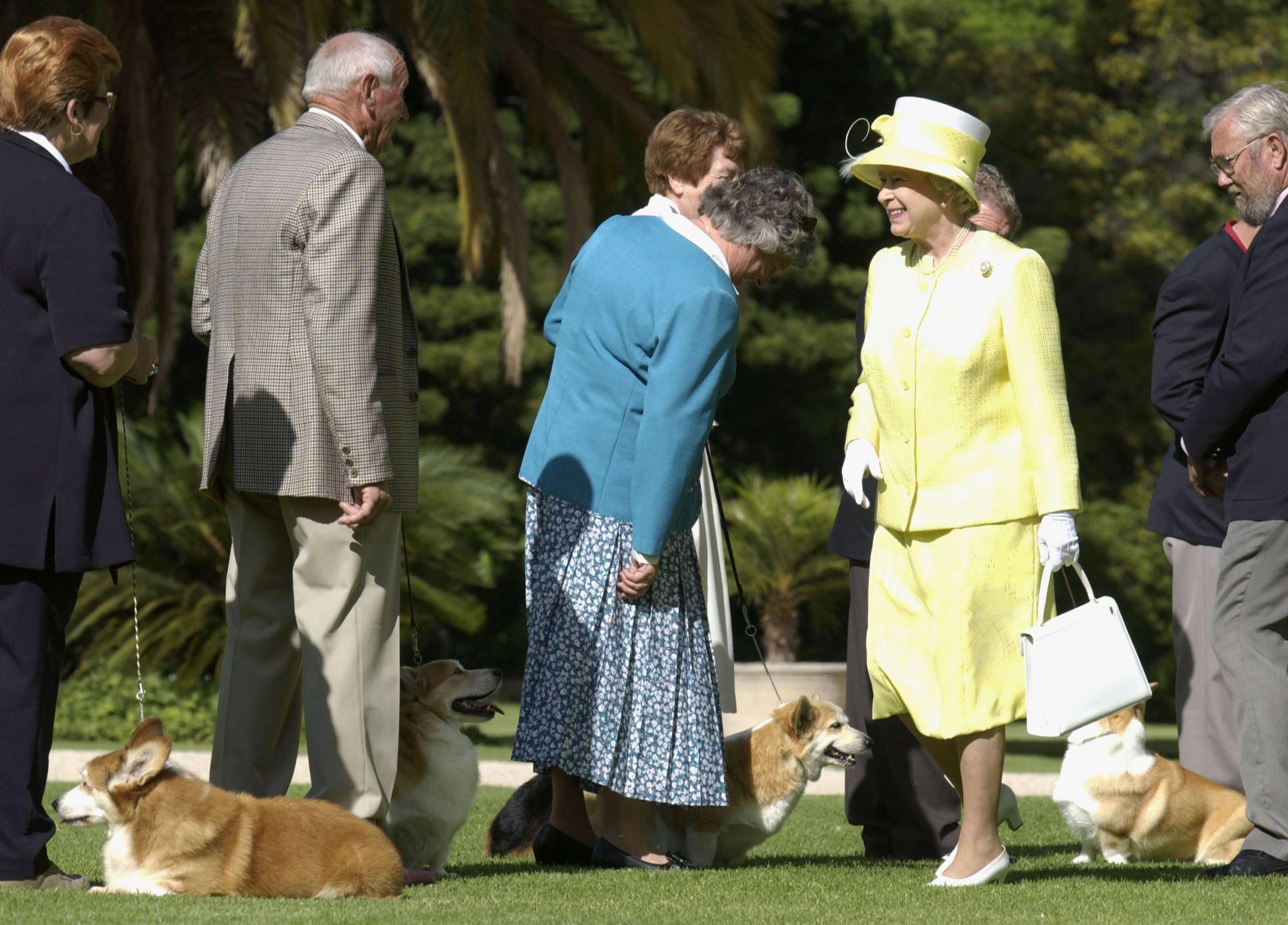 Not at all. Queen Elizabeth II certainly has great affection for her corgis, but she also enjoys the company of animals besides dogs.
Royal menagerie
During a lifetime in the public eye, Elizabeth has been presented with some rather unusual animals. In 1957, the Royal Jersey Agricultural and Horticultural Society gave her a cow named Beauchamp Oxford Lady. The lucky bovine joined the royal dairy herd at Windsor where it provided milk and cheese for the growing royal family.
In the 1960s, the Queen received a veritable menagerie of wild animals, including a pair of pygmy hippopotamus from the president of Liberia. Other animals given to Her Majesty include a sloth, a crocodile, an elephant, and at least two kangaroos. Each found proper homes at the Queen's behest, reports the UK Daily Express.
Equine royalty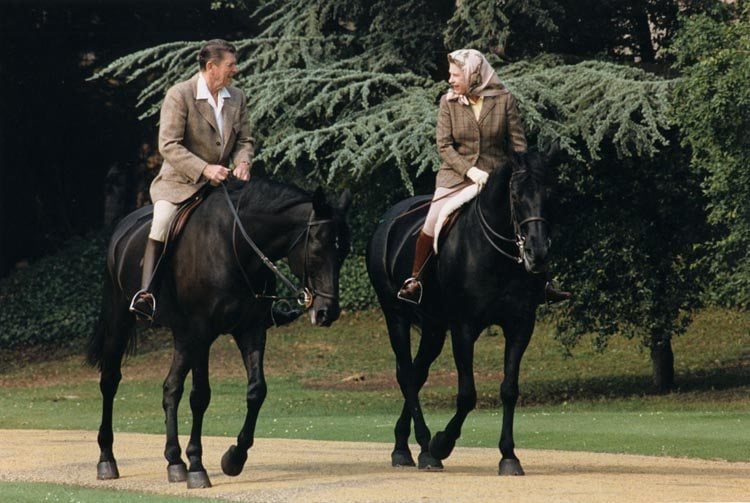 Queen Elizabeth's love for horses dates back at least as long as her affection for corgis. She started riding a Shetland pony named Peggy when she was six years old and has enjoyed horseback riding ever since. Over the years, the Queen's owned numerous thoroughbred racehorses, many of which were driven to victory by a jockey wearing Her Majesty's official purple and scarlet racing silks.
But wait, there's more
In addition to horses and dogs, Queen Elizabeth II owns virtually every swan in or on UK waters. Unlike the monarch's other pets, ownership of the elegant birds is her birthright. As far back as the 12th century, the reigning monarch was decreed ownership of every swan in England. In 15th century, a portion of the swans on the Thames River were allotted to local winemakers and fabric dyers, explains Reader's Digest.
The dolphins and fish belong to Her Majesty, too
As the swan statute was being slightly revised in the 14th century, another law was established that gave ownership of every whale and fish within three miles of the realm to the reigning monarch. The statue has never been rewritten or repealed.
These days, the old law remains in place to protect endangered animals. Nonetheless, if you catch a fish or bag a swan anywhere near a UK coastline, there is a chance it will be legally retrieved and handed over to the longest-reigning monarch in British history.