25 Most Shocking TV Season Finales of All Time
The shocking, twist-filled season finale is one of TV show writers' most employed tactics. Whether the goal is to keep you wanting more or to wrap storylines up in a satisfying yet entertaining manner, creating a memorable season-ender is vital to how a series is remembered.
Great dramas — and even some comedies — rely on these twists and turns to keep audiences coming back. Of course, some of the following are series finales, and they really send the show out with a bang. We've ranked this list according to personal preference, but we're certain that all of these TV season finales are shocking in their own right.
25. The Flash — Season 3, 'Finish Line'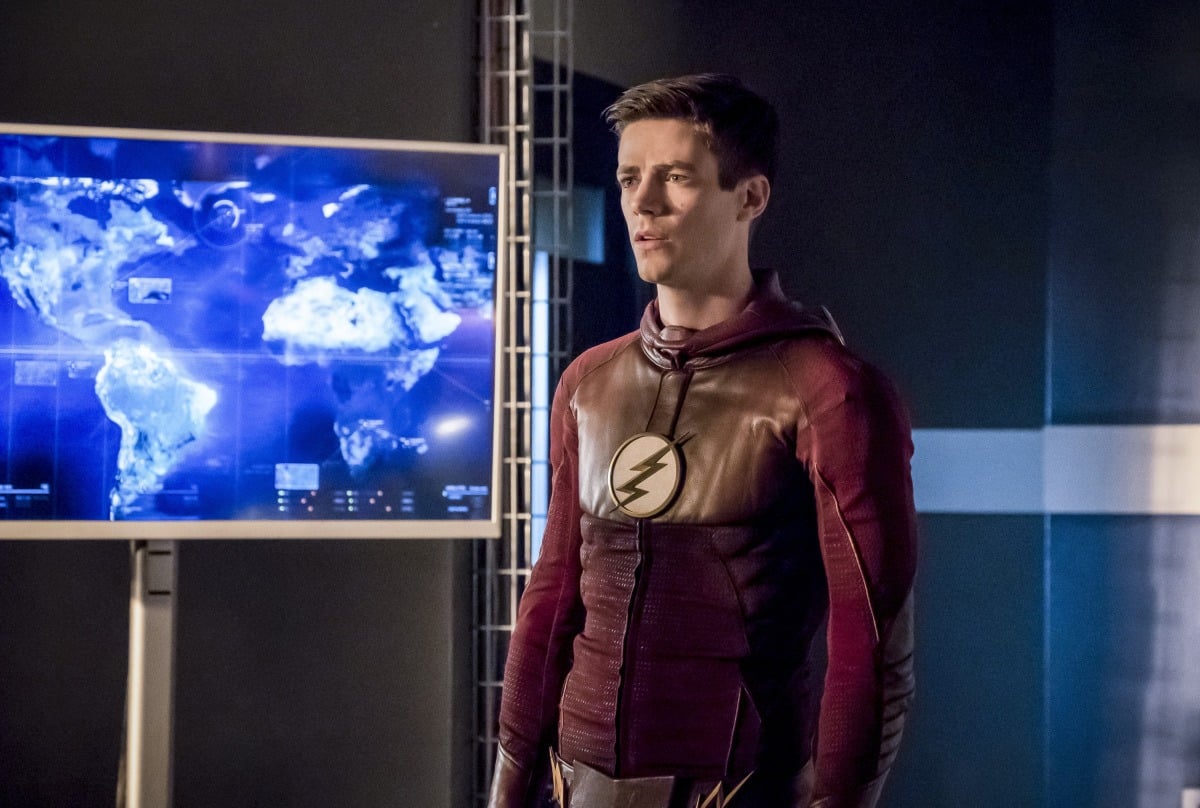 This Arrowverse drama has had audiences on the edge of their seat since the pilot. The Season 3 finale, which aired in May 2017, had all the right stuff: Death, twists, and guest stars.
Iris dies … no wait, it was actually H.R.! Savitar is going to kill Cisco … just kidding, Gypsy gets there in the nick of time. And just when they thought they were in the clear, Barry leaves. Not to worry though, fans, there's little doubt that The Flash will go on without its eponymous character very far into Season 4.
24. Roseanne — Season 9, 'Into That Good Night, Part 2'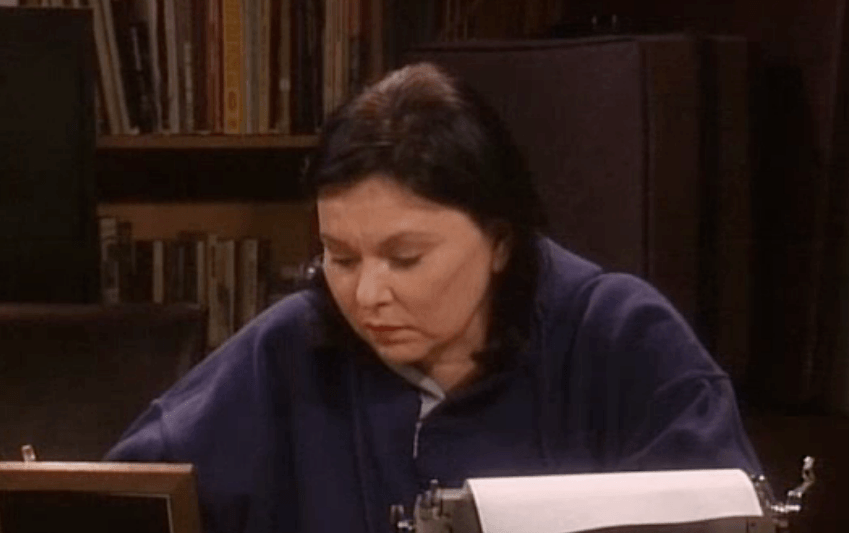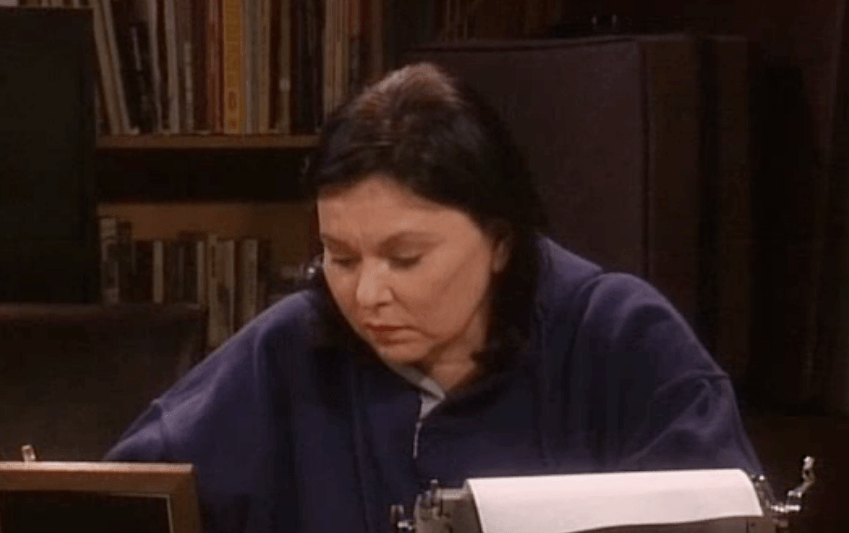 The revival of '90s sitcom Roseanne has sparked many discussions, like which Becky will return? But the biggest question of all is how the writers will retcon the original series finale.
Why is this necessary? Because in it, it's revealed that all of Season 9 was a fantasy. In fact, all of the series was fiction within fiction — Roseanne is an author, and though the novel she has written is based on her "real life," she made several changes. So will the new series be another novel (or a continuation of the first), or will we finally see what is reality within this world?
23. Penny Dreadful — Season 3, 'The Blessed Dark'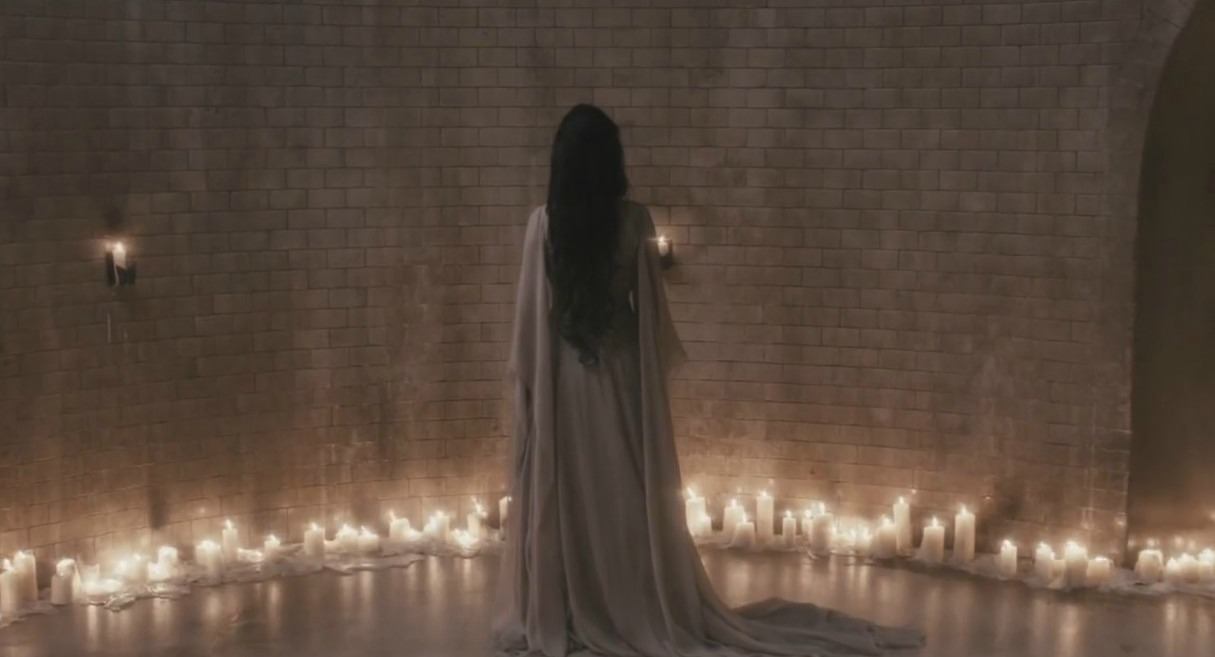 Sometimes it's not necessarily the material itself that makes a finale shocking. Penny Dreadful, the acclaimed fantasy-horror series that delighted both British and American audiences, finished its third season finale with a title card that read "The End."
Many fans were shocked, because various storylines had yet to be resolved, and the series was at the height of its popularity. But the creator felt the story had come to a natural end, and so the plug was pulled. Of course, in this age of revivals, there's always the possibility that it will return someday.
22. Lost — Season 3, 'Through the Looking Glass'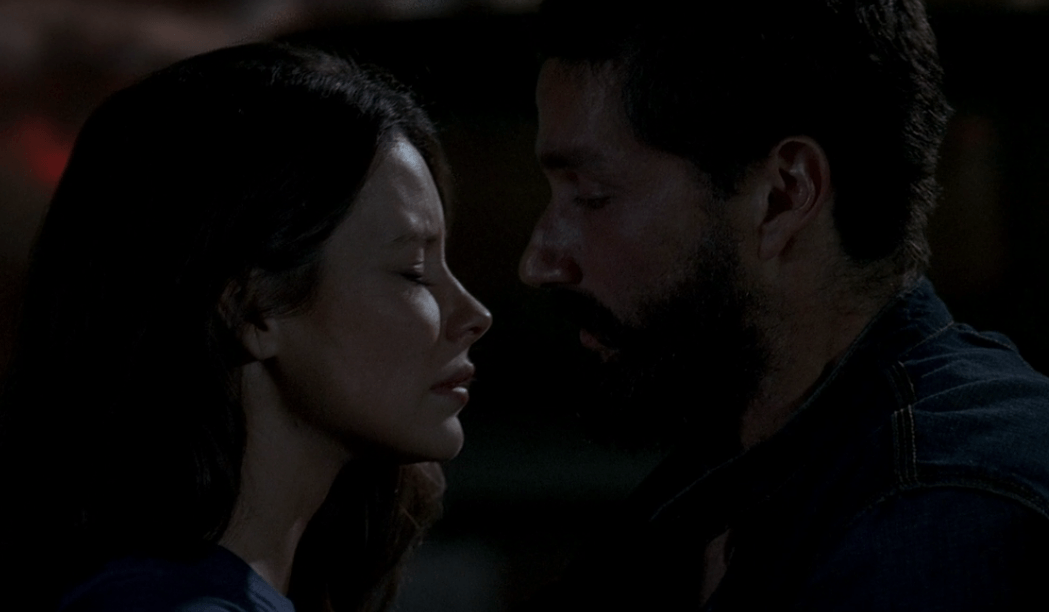 Divisive fantasy-drama Lost had many, many ups and downs throughout its six-season run. Season 3 was definitely considered one of its lower points, as fans struggled to understand the choices the writers were making. But they told audiences to hold on until the end of the season, and everything would make sense.
Because of this, the Season 3 finale had a lot riding on it, and in general, it didn't disappoint. The shock that Jack and Kate's airport scene was a flash forward and not a flashback completely changed the game. And while there were some answers, there were a lot of new questions introduced with this discovery.
21. Veronica Mars — Season 2, 'Not Pictured'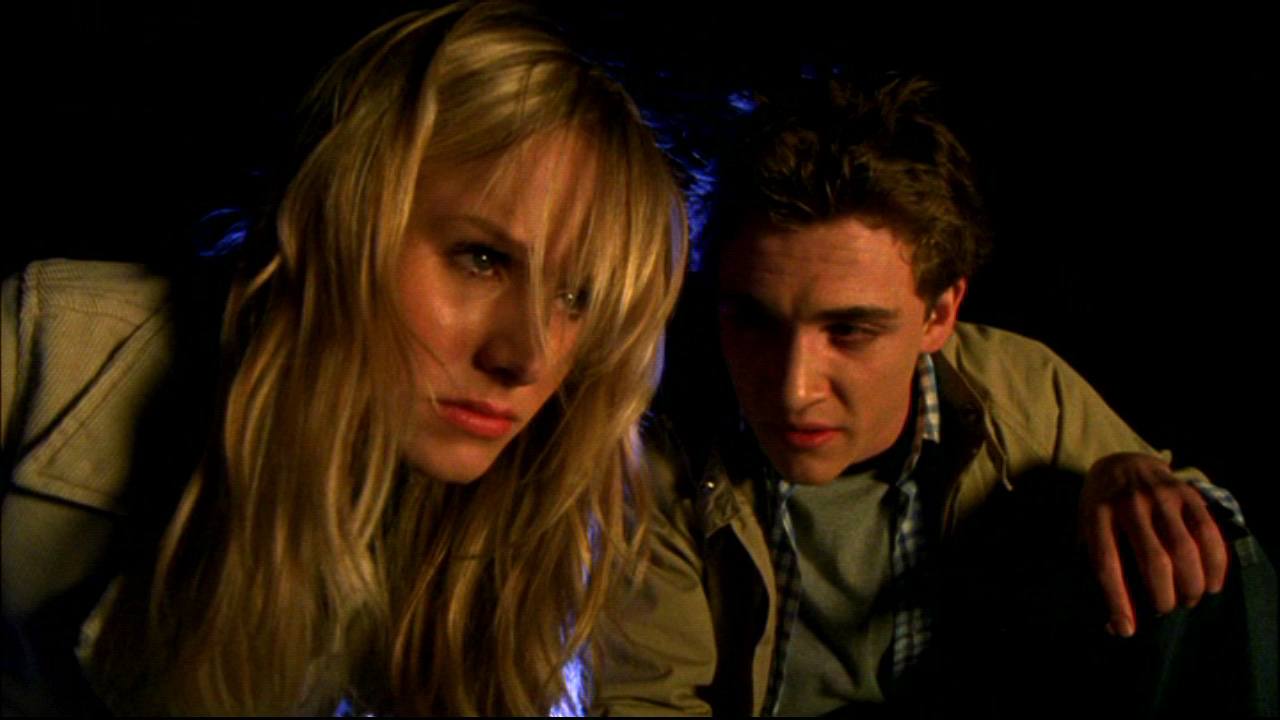 While Season 1 of Veronica Mars was a neo-noir mystery from start to finish, things got a little messier in its follow up. Between the bus crash, the PCHers, and remnants of the last season (plus teasers for the big Season 3 mystery) there is a lot going on, and the finale tackles a huge challenge to wrap it all up.
Though Logan and Veronica were inevitable, the episode's major shock comes when Veronica discovers the Bus Bomber, but he's one step ahead of her — and sets off another bomb, this one seemingly killing her father. A stroke of luck saves Keith, but the moment itself it heart-wrenching regardless.
20. The OC — Season 3, 'The Graduates'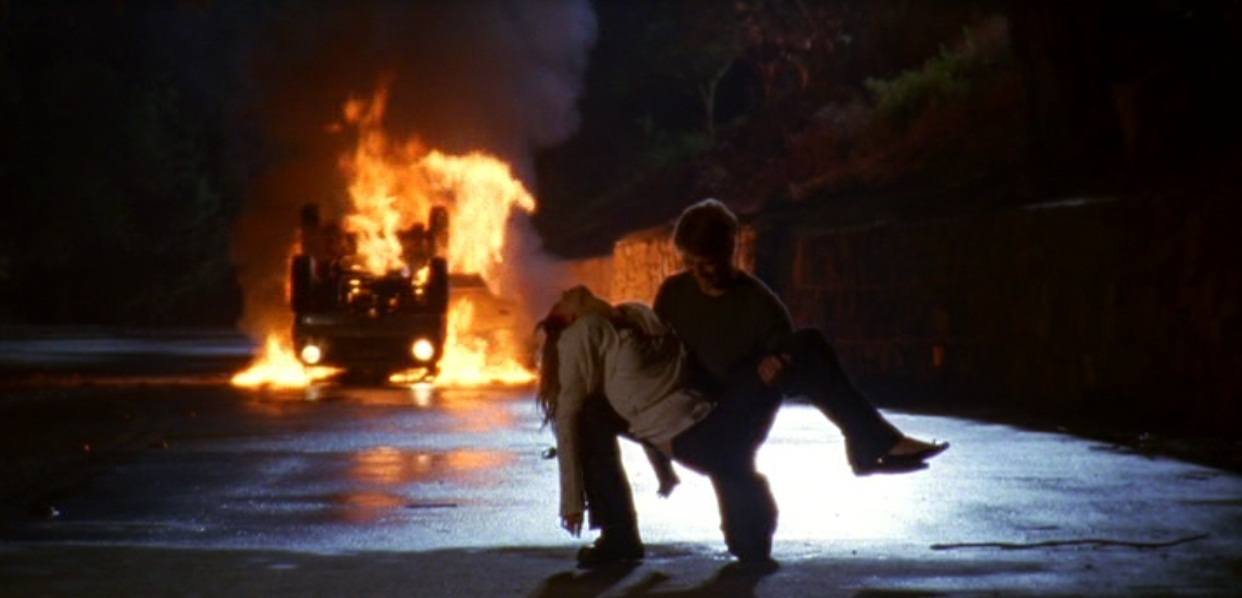 The OC was always a drama, even with its moments of delightful comedy (mostly coming from Seth and Summer). But this message was really sent him in the tragic conclusion of the most dramatic season of the show, Season 3.
Just as it looks like our main characters might get a happy ending after all, as they graduate and make plans for the future, everything goes to hell. That moment when Ryan carries a dying Marissa in his arms was simultaneously shocking and poetic as an end for the series' perpetual damsel in distress.
19. How I Met Your Mother — Season 9, 'Last Forever'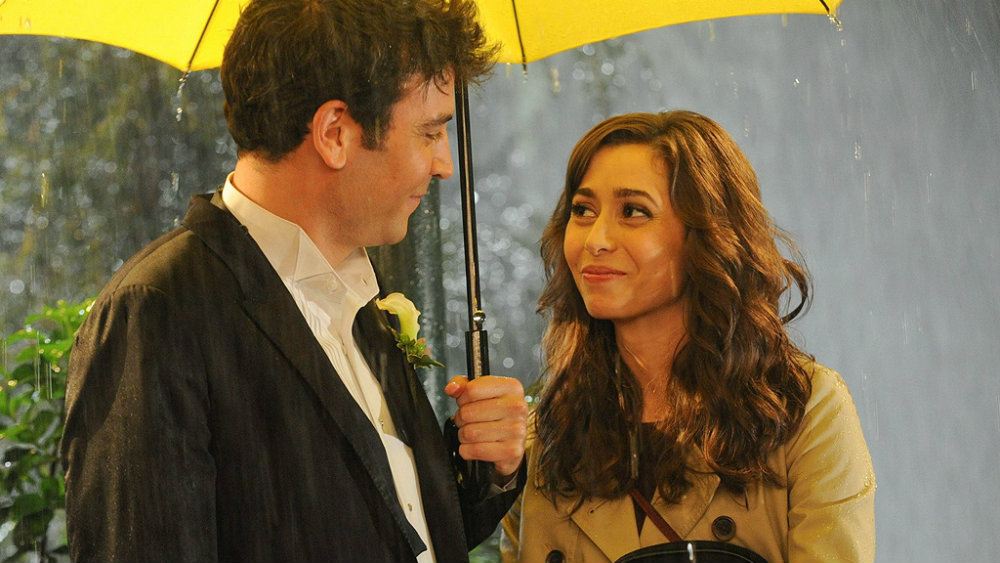 After eight very long seasons, we finally found out who the titular mother is that Ted was talking about. So there was no mystery left going into the final season — or was there? Shortly after we "met" Tracy, it was announced that How I Met Your Mother Season 9 would follow the gang over one long weekend, at the end of which we'd see exactly how she and Ted meet.
If that sounds like an insane waste of time, it's because it was. But die-hard fans still held on hope until the series finale, which saw Tracy die, Robin and Barney divorce, and Robin and Ted get back together at the very end … essentially undoing everything they'd been building toward. This end was divisive to say the least.
18. Dinosaurs — Season 4, 'Changing Nature'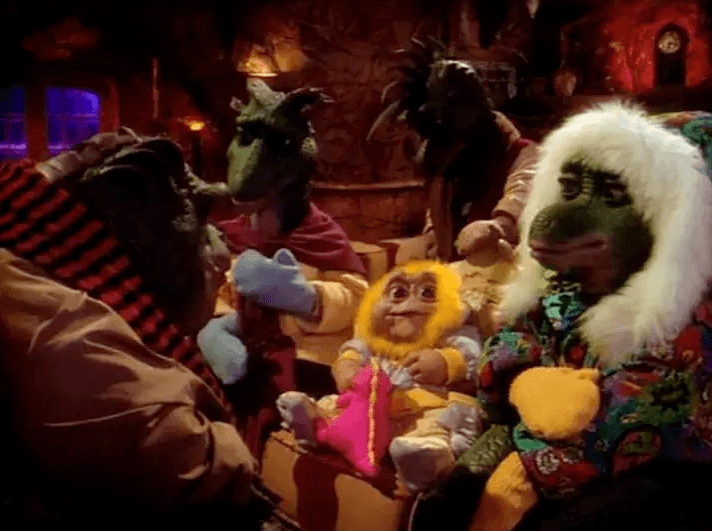 A popular family sitcom in early '90s, Dinosaurs featured Jim Henson's Muppets pretty much doing what any other sitcom family did at the time. In fact, probably the only major thing about the show that stood out (besides, you know, the characters themselves) was the loose tie to oil companies.
Like other programs aimed at parents and kids, the show aimed to teach lessons in a humorous way. But the series finale was a lesson taken a bit too far — the patriarch, in order to correct another mistake, ends up killing all of the plant life on Earth, resulting in the onset of the Ice Age. This leads to a kid's show where the end result is a bunch of dead dinosaurs. Just a little on the dark side.
17. House of Cards — Season 2, 'Chapter 26'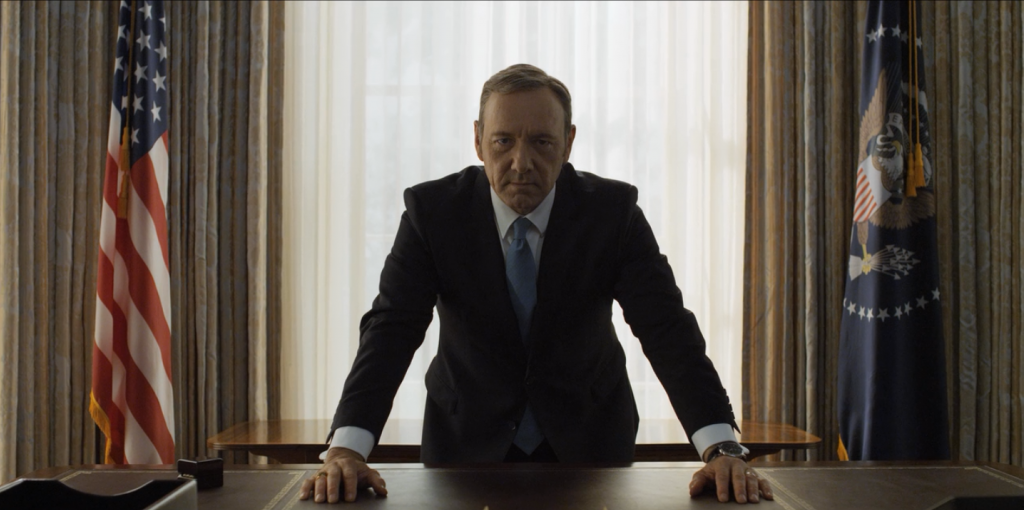 The first season of this Netflix original had twists at every turn, but it was Season 2 that really knocked our socks off. Beginning with Zoe's death, each episode led to more dirty tricks on the part of Frank Underwood, the conniving then-Vice President.
Everything comes to a head in the House of Cards season finale when Frank manages to take down President Walker using his own faults against him, and shows once again just how awful he can be. But the major shock comes when Rachel beats Doug and leaves him for dead in the woods.
16. St. Elsewhere — Season 6, 'The Last One'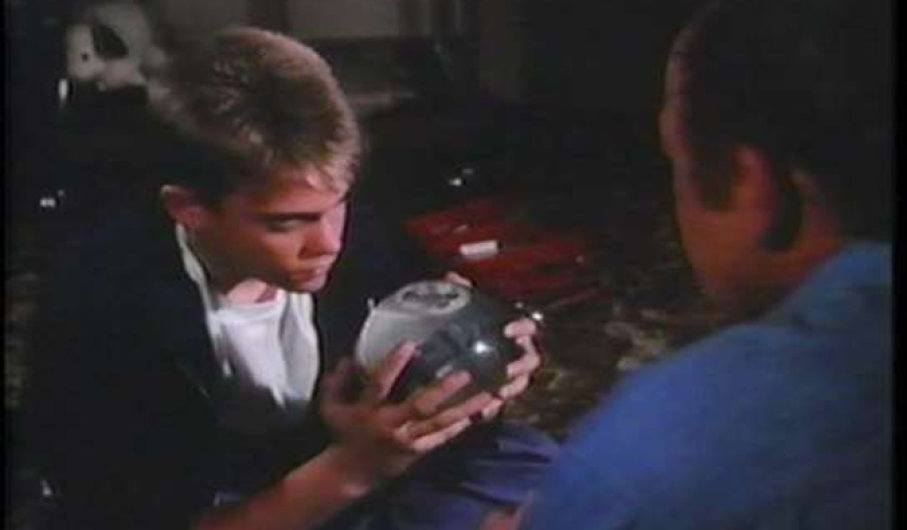 While the Roseanne finale twist is one of the most famous, it can't compete with St. Elsewhere. The dark medical dramedy was critical darling during its time, and introduced audiences to actors who have since gone on to lead prosperous careers, like Denzel Washington and Helen Hunt.
But what the series is likely best remembered for is its revolutionary conclusion. The son of Dr. Westphall, Tommy, has autism, and the final moments show him holding a snow globe, with a model of the hospital inside, implying that everything on the show has come from his imagination. This led to the creation of the Tommy Westphall Universe Theory, which, if you ever feel like taking a deep dive into the craziness of the internet, is quite a read.
15. Pretty Little Liars — Season 5, 'Welcome to the Dollhouse'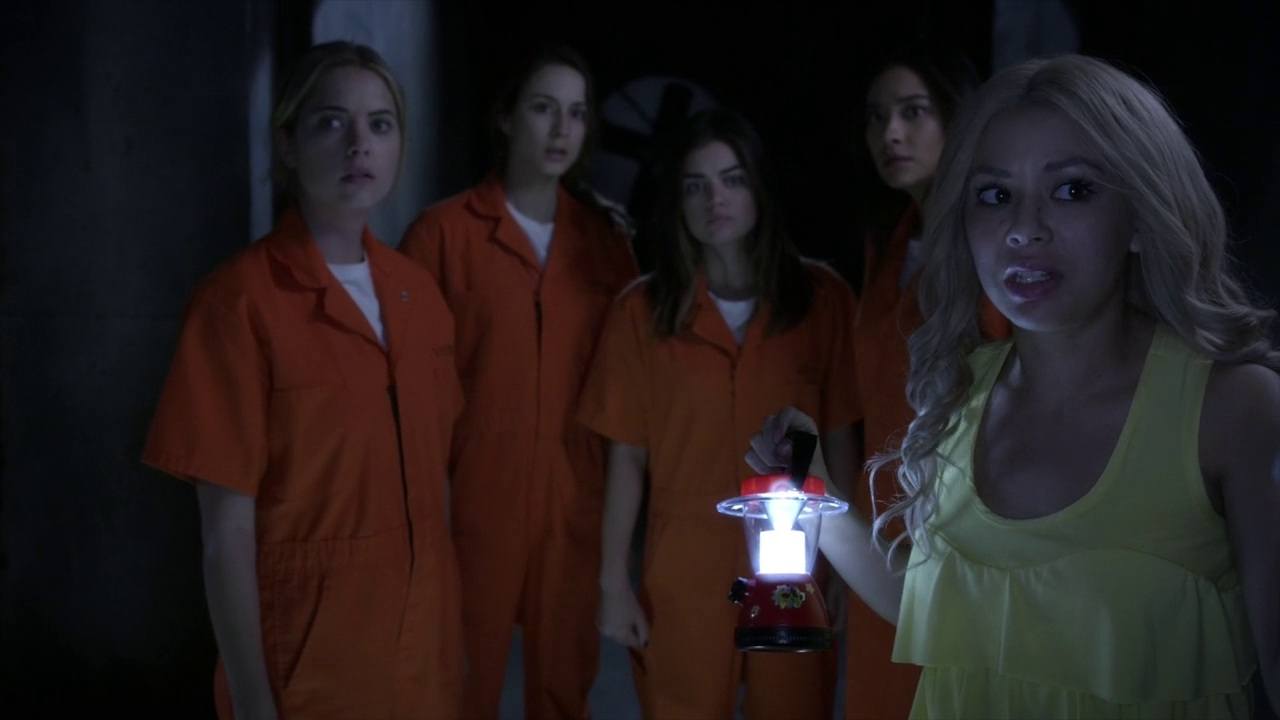 As a teen drama with a mystery at the center, Pretty Little Liars has always aimed to shock. And though it's hard to pick the craziest moment out of a huge heap of insanity, the Season 5 finale may just take the cake.
The previous episode sees the girls arrested as accessories to Mona's supposed murder. In the finale, 'A' finds the police van they're in, gasses them, and transports them to "the Dollhouse," where they not only find Mona alive and a pawn of their captor, but are forced to play along. The final scene sees them escape, only to realize they're trapped behind an electric fence somewhere in the wilderness.
14. Scandal — Season 3, 'The Price of Free and Fair Elections'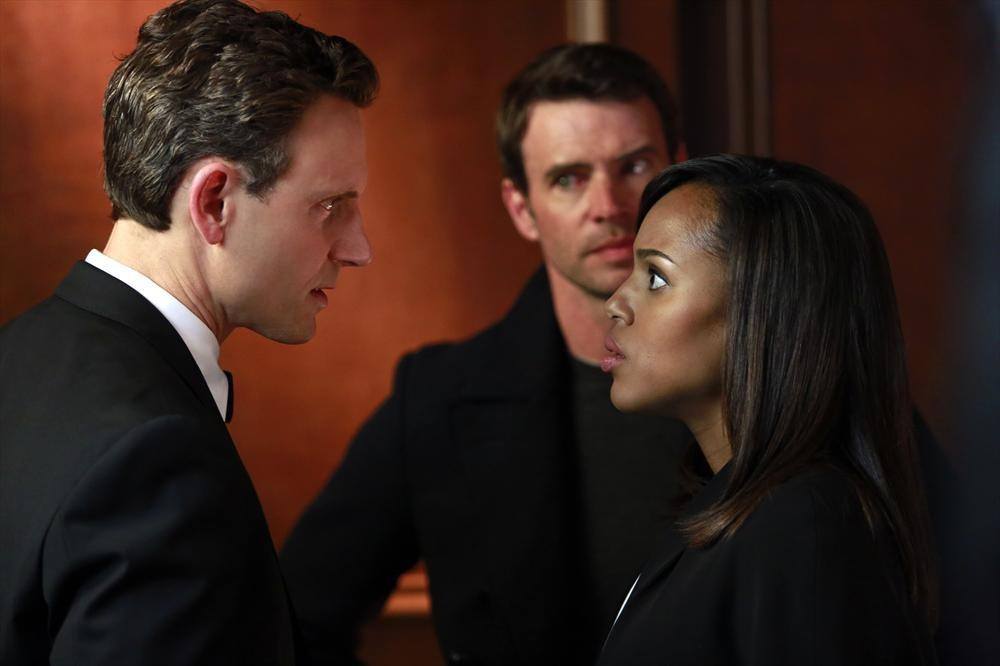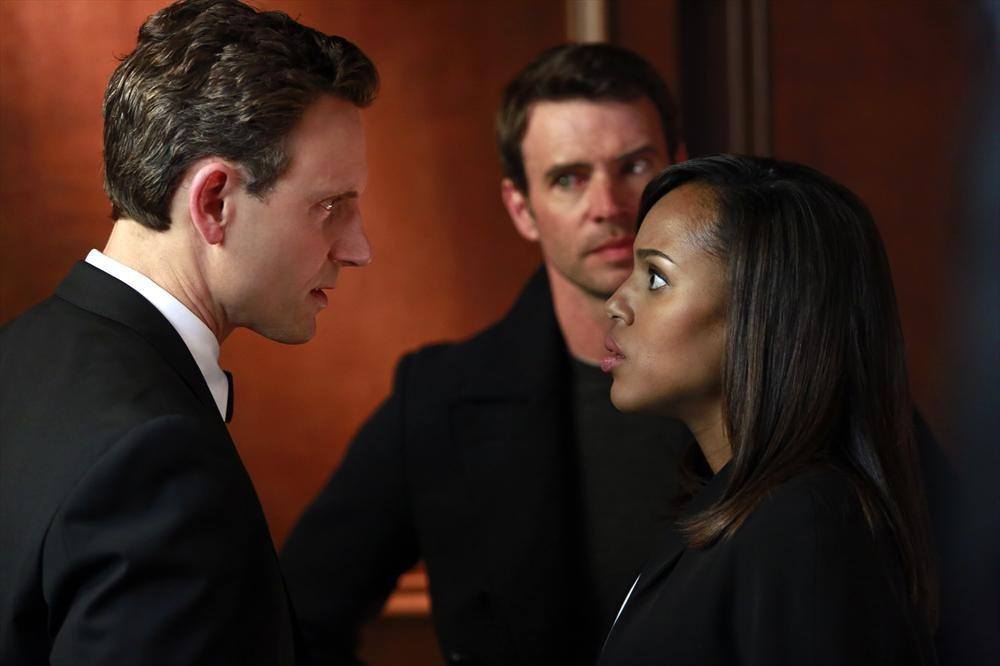 The Shondaland hit drama Scandal was in its prime in Season 3, but there was one hiccup: Kerry Washington's pregnancy. So the season was cut short by four episode, making the 18th a wild and crazy finale.
Like with most episodes of this political thriller, a lot happens, but the highlights include an election, a bomb, and a few secrets revealed. The most shocking moment comes when Fitz's (Tony Goldwyn) son has a seizure on stage, and later dies, which prompts his rise in popularity and election win. Talk about an empty victory.
13. Orange Is the New Black — Season 1, 'Can't Fix Crazy'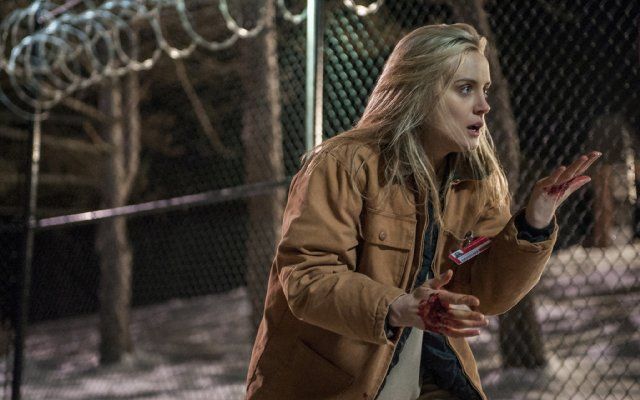 This Netflix dramedy based on the memoir of the same name has had its ups and downs, but its first season was almost perfect. Though Orange Is the New Black eventually begins to branch out to all of the Litchfield inmates, the initial focus is on the divisive Piper Chapman (Taylor Schilling), a WASP who is sent to prison for aiding her drug-smuggling girlfriend a decade prior.
While the supporting characters have since become the life of the show, seeing things through Piper's eyes for the first season was a necessary introduction. She slowly becomes accustomed to prison life, and the season finale sees her assimilation complete when she beats up and severely injures a fellow inmate in self-defense.
12. Jane the Virgin — Season 2, 'Chapter Forty-Four'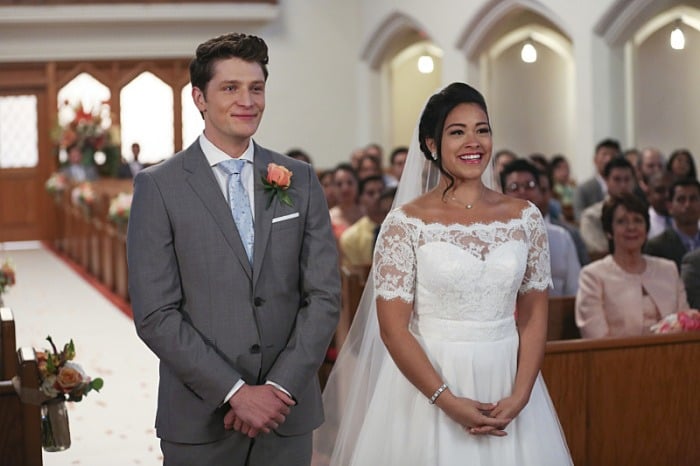 A self-aware telenovela loosely based on a Venezuelan program, Jane the Virgin quickly became a surprise hit for the CW. Told through the eyes of an unnamed narrator, the eponymous character is artificially inseminated, and the series follows her and her family as she copes with the ramifications of this development.
It became harder and harder to stay true to the title (which they eventually modified with a different adjective in each episode), especially when Jane got married in the Season 2 finale. But there was one final obstacle: In true telenovela fashion, her new bridegroom, Michael, was shot on their wedding night, rendering his fate unknown. That's one (shocking) way to kill the mood.
11. Private Practice — Season 2, 'Yours, Mine and Ours'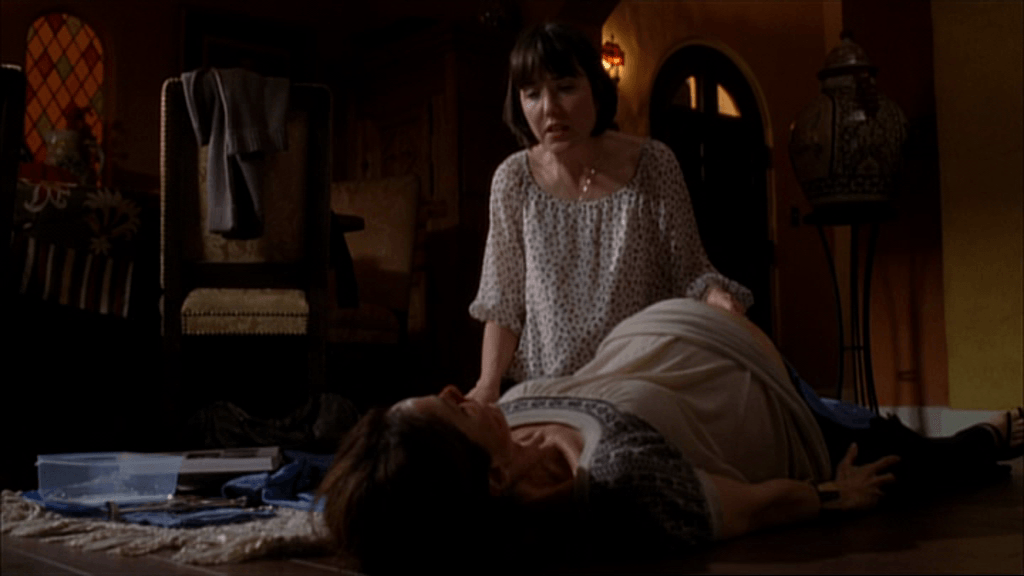 This list is rife with Shonda Rhimes content — after all, the TGIT queen is known for her dramatic programming. Private Practice was a spinoff of Rhimes' first hit, Grey's Anatomy, and focused on a small wellness clinic in Los Angeles, and the doctors who worked there. And like their Seattle counterparts, they endured a lot of tragedy.
The first (and arguably most) dramatic shock the series brought fans? A monster cliffhanger in the Season 2 finale. A very pregnant Violet is attacked in her own home by her psychiatric patient who proceeds to cut her baby out of her body. The show has "gone there" many times, but this depiction was both gruesome and heartbreaking.
10. The Vampire Diaries — Season 3, 'The Departed'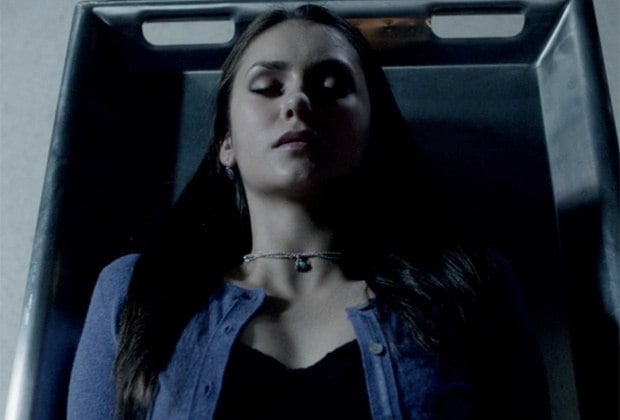 Long-running CW supernatural drama The Vampire Diaries had a lot going for it. There were the usual attractive twenty and thirty-somethings of course, along with intriguing source material, and a timely theme due to the rise in vampire pop culture.
But over time, the series ramped up its fantasy elements, adding in lots of witchcraft, werewolves, and fresh ideas like hybrid creatures and doppelgängers. The Season 3 finale saw the main character — human teenager Elena — finally join the mystical realm of those around her, as she was turned into a vampire in order to save her life. By the end of the series, there wasn't a character without some unique origin.
9. American Horror Story — Season 1, 'Afterbirth'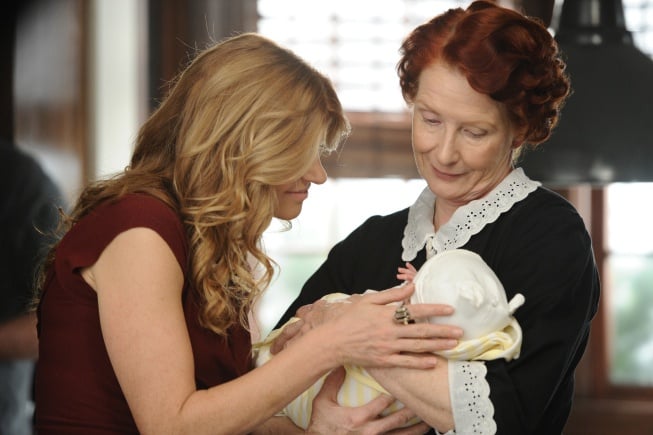 After Glee, Popular, and Nip/Tuck — which all began as great series but ended terribly — Ryan Murphy found his niche: Anthology series. He got started with American Horror Story, a one-off tale that soon became the origin story for a number of collected scary tales in the AHS universe.
Murder House, as it was later subtitled, delivered exactly as a horror series should: It started off intriguing, and grew in various ways before blowing your mind at the very end. Though many saw at least part of the dramatic twist coming, it was still a shock to learn about the characters who were dead from the very beginning.
8. Westworld — Season 1, 'The Bicameral Mind'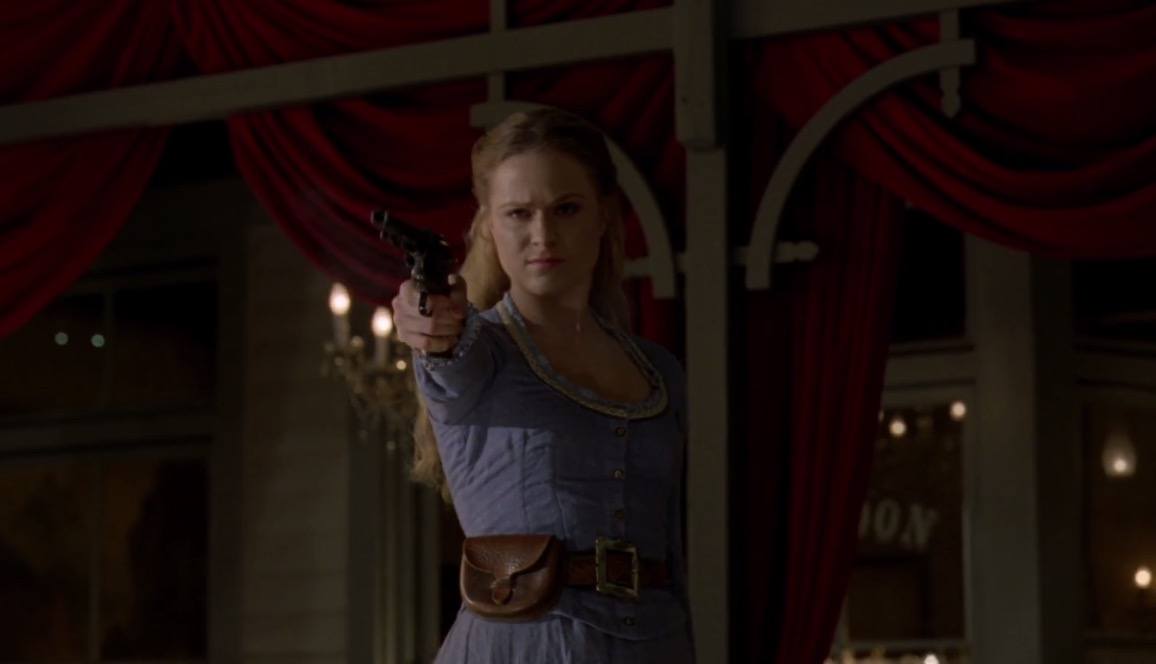 Some shows are so full of surprises that by the end, it almost becomes difficult to shock the audience. Nevertheless, Westworld succeeded with its first highly acclaimed season.
The "sci-fi western thriller" managed to capture each of those very specific elements with ease. But audiences were so focused on catching all of the little clues that they missed a huge one, revealed in the season finale: We were actually seeing different points in history, and our main antagonist was in fact an older version of a character we'd known all along.
7. Breaking Bad — Season 4, 'Face Off'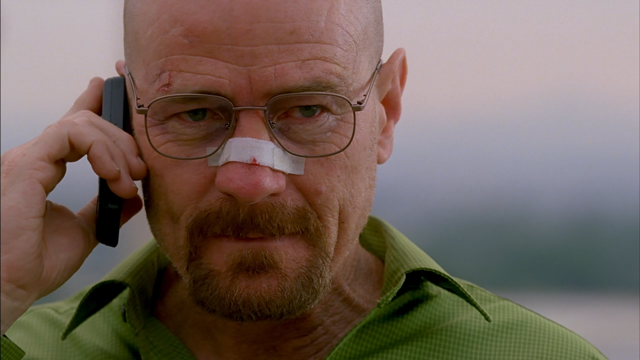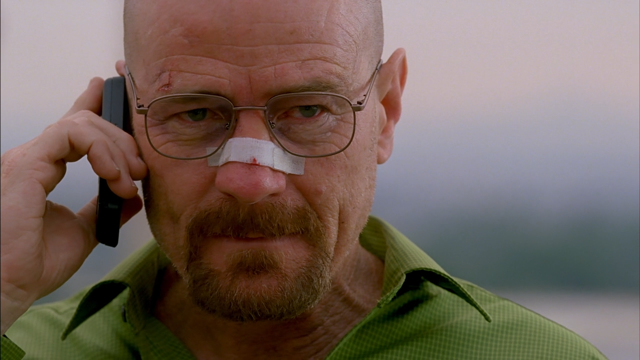 Now widely considered one of the greatest series of all time, not everyone caught on to Breaking Bad right away. Vincent Gilligan's crime drama about a high school chemistry teacher who teams up with a former student to cook meth took a couple of seasons to gain maximum viewership, but by the time Season 4 rolled around, it was a ratings hit for AMC.
As one might expect from the genre, characters both big and small were killed throughout the show's run. But one of the most shocking deaths was that of Gus, a seemingly mild-mannered businessman who was a ruthless drug kingpin under the surface. Gus' death was both satisfying and terrifying, as we see half his face is blown off in an explosion.
6. Grey's Anatomy — Season 5, 'Now or Never'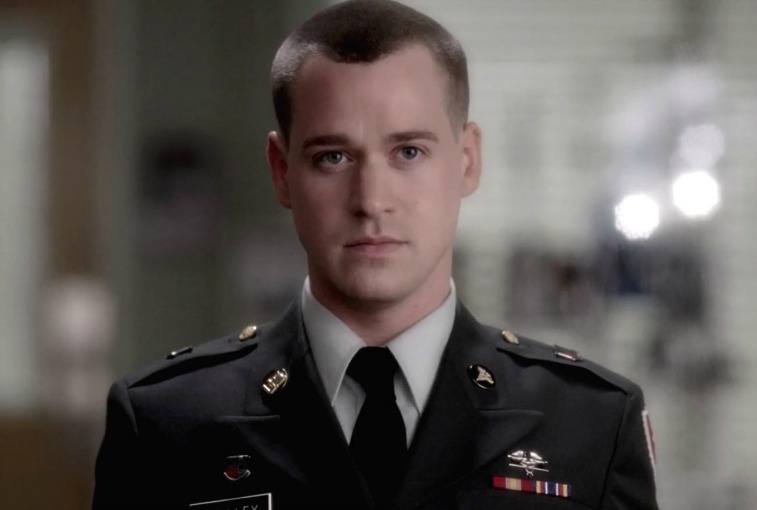 The original Shondaland drama, Grey's Anatomy set a precedent for tragedy in medical series on TV. Though praised at the onset primarily for its racially diverse casting, Grey's quickly became known for its fantastic writing, powerful performances, and of course, its frequent over-the-top disasters.
A lot happened in the seasons preceding it, but the Season 5 finale, 'Now of Never' saw a nonverbal promise broken. The lives of not one, but two, of the show's core characters, hanging in the balance. The moment that we find out that George is the John Doe in military garb is shocking enough, but what sets this episode apart is when a flat-lining Izzie meets him "on another plane," and the audience has to wait months to find out which of them (if either) survives.
5. Buffy the Vampire Slayer — Season 5, 'The Gift'
More than 20 years ago, the WB struck unexpected gold with Buffy the Vampire Slayer, a genre-straddling series about a teenage girl and who friends who battle the literal manifestations of the very real demons we all face. The show has many various messages, but it always comes back using fantastical fiction to portray various real-life themes.
Take, for instance, Buffy's death. As she later jokes, she died twice in the series. The first was a technicality, fulfilling a prophecy that seemed to represent growing up as a whole. But the second time, Buffy sacrifices herself for her sister in order to save the world, a symbol for her taking her mother's place as head of the family.
Of course, this was shocking to fans, who were already fearful of the series' fate after it wasn't renewed by the WB. But just like Buffy herself, the TV show got another chance at life.
4. Dexter — Season 4, 'The Getaway'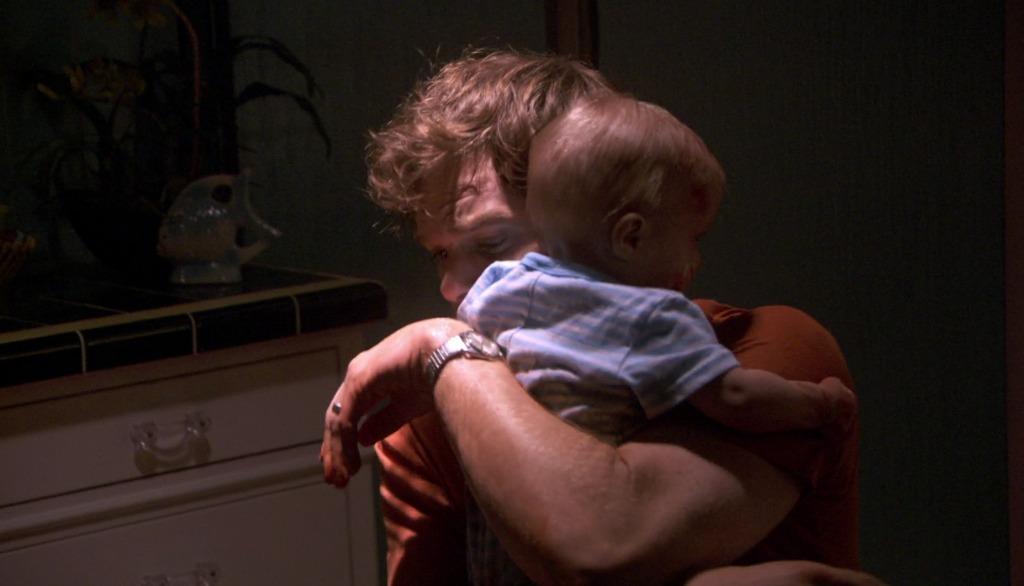 This Showtime crime drama took procedurals to a new level. When your hero (or antihero, in this case) is a serial killer, things can get literally and figuratively messy. But before Dexter jumped the shark, it was a seriously thrilling look into the mind of a disturbed man trying to keep a monster of a secret.
Season 4 saw arguably the show's greatest villain, the Trinity Killer, become Dexter's latest project, and he struggled to keep up with a murderer who kept besting him. In the end, Trinity won in the most heinous way possible — he killed Dexter's wife, Rita. What's more, the scene where their son, Harrison, is crying amidst his mother's spilling blood, is a perfect mirror of that seen in Dexter's memory from his own mom's death. It's chilling, to say the least.
3. The Walking Dead — Season 6, 'Last Day on Earth'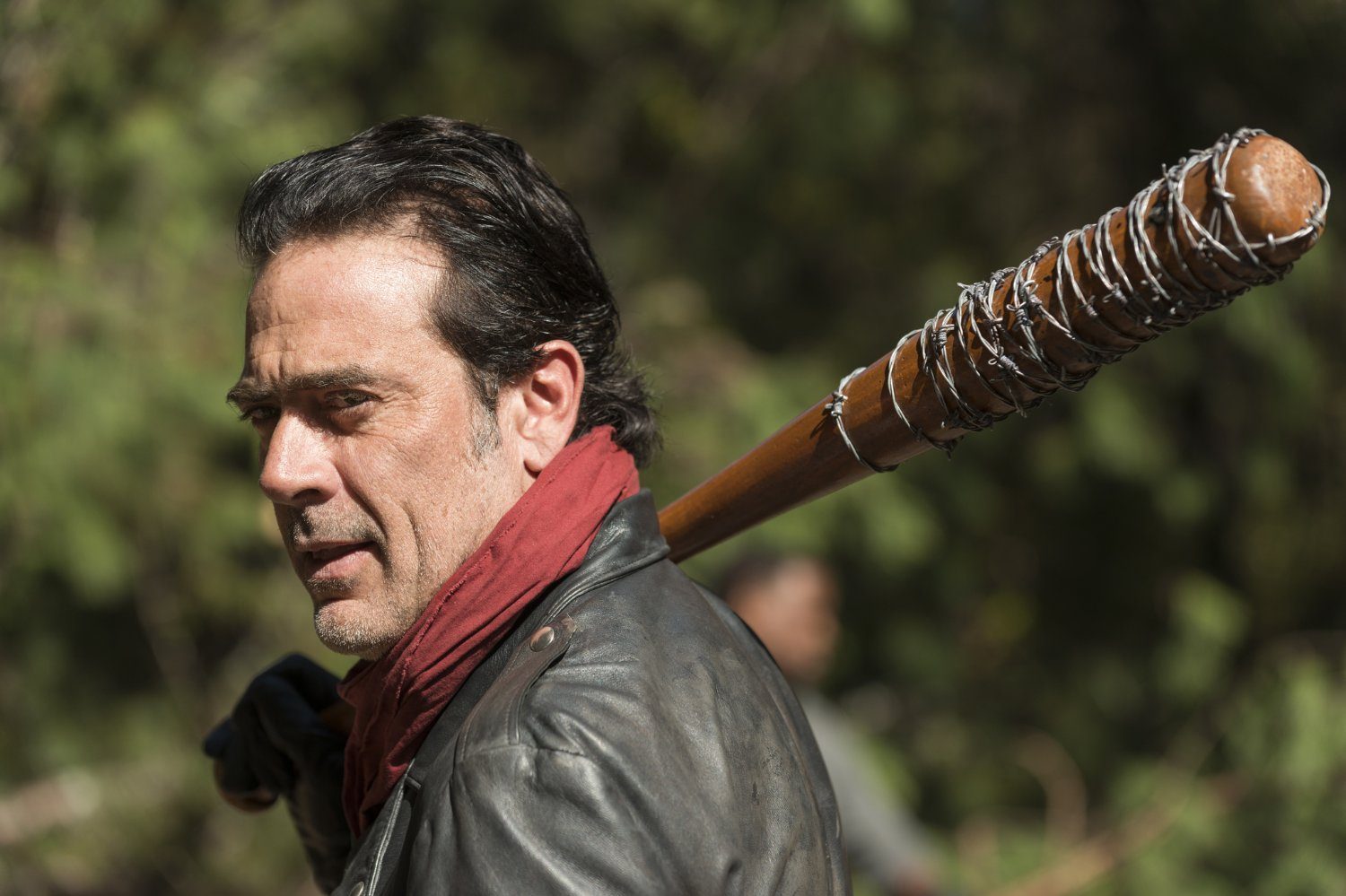 AMC's post-apocalyptic super-hit The Walking Dead has carried on for many seasons, and always has a surprise or two up its sleeve. In a series about zombies, every character is living on borrowed time, and could go at any moment.
So of course the Season 6 finale, appropriately titled "Last Day on Earth," offers death. But what was shocking was the entrance of Jeffrey Dean Morgan's Negan, who swoops in and takes over, while showing himself to be a cruel dictator. What's more, the massive cliffhanger ending was an unpleasant surprise to many.
2. Supernatural — Season 5, 'Alpha and Omega'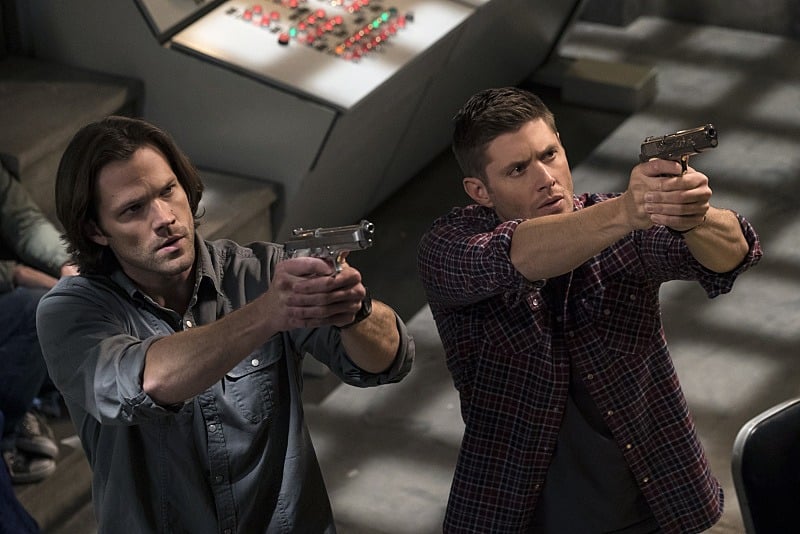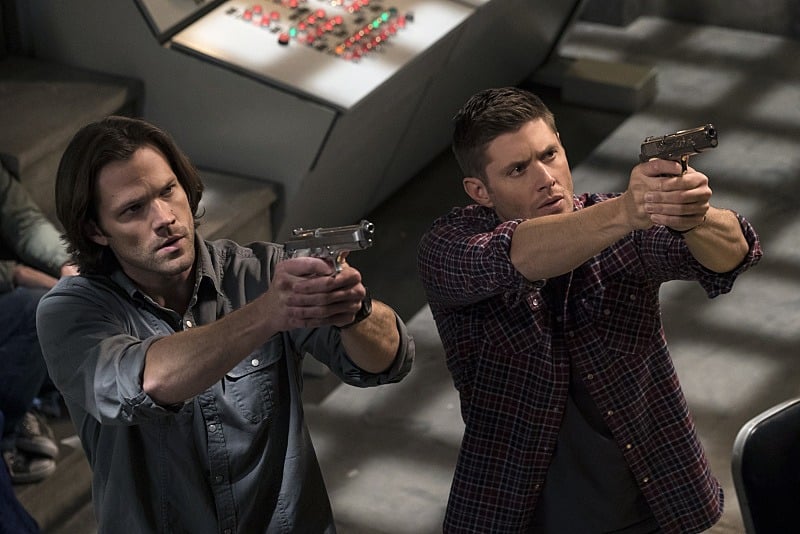 As one of the longest-running fantasy series on TV, Supernatural has gone through major changes over the years. Interestingly, the show was initially planned to wrap up in five seasons. So they Season 5 finale brought an end to the original story that creator Eric Kripke set out to tell.
So from there, things went in all different directions. Dean and Sam continually face end-of-the-world scenarios, have died several times, and yet always come back to crack a few jokes. This also applies to those around them, so it shouldn't have been that surprising that their mother, Mary, returns in the Season 11 finale. And yet it was still a huge shock to see her alive again.
1. Game of Thrones — Season 5, 'Mother's Mercy'
When it comes to this acclaimed HBO fantasy drama, it's hard to rank the shocking moments. There are various kinds of shock, after all: Surprise, disgust, horror … all of which are commonplace in Westeros.
So, where to begin? In the Season 5 finale, there was the major death of Jon Snow, though there was always speculation that he would be resurrected. Arya brutally murders Meryn, but then is rendered blind (for a time). And Myrcella dies Jaime's arms after a poisonous kiss from Ellaria. Though it's difficult to compare Game of Thrones episodes side-by-side, this finale is one of the craziest.