Motherhood Changed Kylie Jenner in the Best Way Possible
Kylie Jenner kept her pregnancy a secret for months, transforming herself from an entitled reality TV star into someone worthy of the title 'Mom'. Insiders have commented on how motherhood truly changed Jenner in the best way possible. Sources close to the family have noted that "Kylie virtually grew into an adult overnight" and that has been a really good thing for the young entrepreneur.
Kylie Jenner realizes becoming a mother has changed her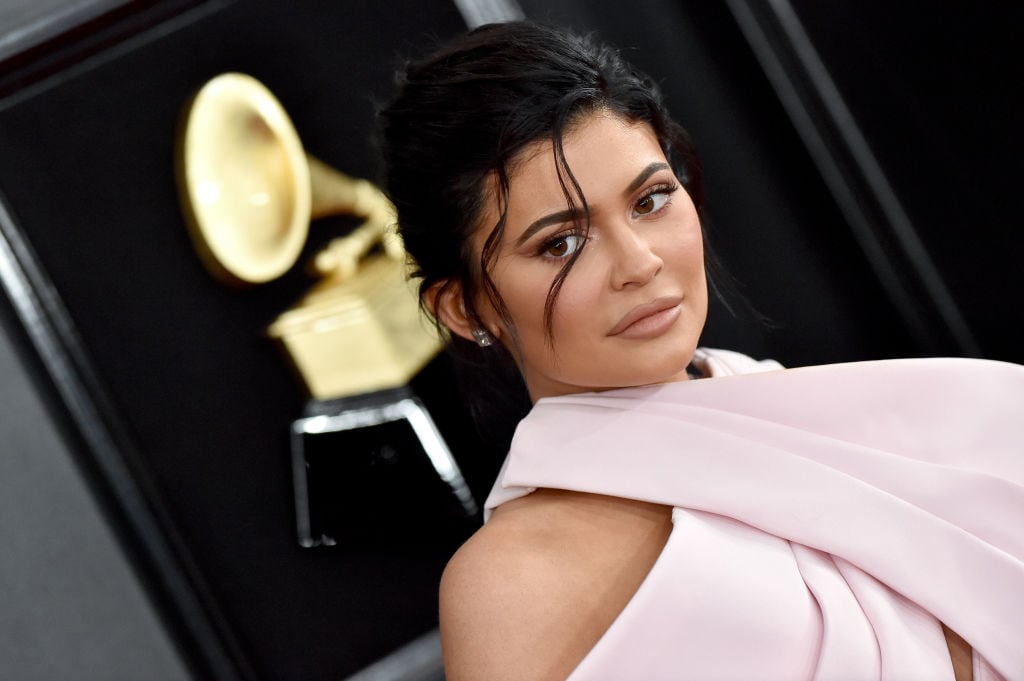 After Stormi arrived in the world, Jenner realized that she needed to shift the way she looked at the world. Her focus is now on someone other than herself and her outlook has changed drastically. The reality star now understands a lot more about what she thinks is important in life.
The makeup mogul recently told Vogue Australia how her life has changed since the baby came. "I don't think my life has changed since becoming a mom: I think the way I look at life has changed since becoming a mom, I think more of the future," Jenner explains. "I used to live each day as it came, and now I look at the future more. I actually feel like I love myself more after I had Stormi."
Her focus has shifted to more self-love too. She wants to be a good example for her daughter.
Kylie Jenner's relationship with her mom, Kris Jenner, has matured
Jenner can now put into words her understanding of a mother's love and commitment after first-hand realizing the feelings her mother must have for her. "Now I can understand the way that she feels about me," Jenner told reporters. "The way that she loves me, and how strong her love is for all her kids, because of how obsessed I am with Stormi."
Their bond is really evident in the photographs from their recent photoshoot for the cover of the July/August edition of Harper's Bazaar.
Kris Jenner talks about her connection to Kylie Jenner
During the same interview, Kris Jenner shared some intimate details about her relationship with Kylie Jenner and how she feels about all her girls. She notes that their exposure on Keeping up with the Kardashians has both allowed that bond to grow, and helped people connect with them because the bond between mothers and daughters is timeless.
The Kardashian-Jenner matriarch explains: "We've always been very connected emotionally and spiritually and have this incredibly strong bond. But I think as we [both] get older, our relationship shifts a bit. And for me, I just want her to know that I'm always here to guide her and help her with whatever she needs, rather than it always being, you know, the way it used to be back in the day. Our relationship changes every few years."
The Kardashian sisters agree motherhood improved Kylie Jenner's life
Kim Kardashian's daughter Chicago is the same age as Kylie Jenner's daughter Stormi. While the cousins are destined to be BFFs, it's clear that Kardashian is thrilled to be able to raise babies at the same time as her little sister. On her now-deleted app, Kardashian wrote a sweet little note to her baby sister after the birth of Stormi.
"I am so proud that you do what you want to do and live your life the way you want," Kardashian wrote. "You will pass down all of those amazing qualities to your baby girl. You were made to be a mom! I love you!"
Her encouragement will go a long way in helping Kylie to have confidence in parenthood. In fact, Kardashian has mentioned that Jenner is one of her favorite people to ask for parenting advice because as a new mom, Jenner is informed and up to date on all the newest baby gadgets.