Movie Sequels You Had No Idea Are in the Works
Many of the most anticipated movies of the next year or two are sequels, from Jurassic World: Fallen Kingdom to Avengers: Infinity War and Star Wars: Episode IX. These are the films that everyone knows to be excited about. But not every upcoming sequel has been so widely publicized.
Indeed, there are so many sequels currently in development that you may not have even realized that one of your favorite films is getting a second or third installment within the next few years. Here's a look at the movie sequels you had no clue are in the works.
1. Beetlejuice 2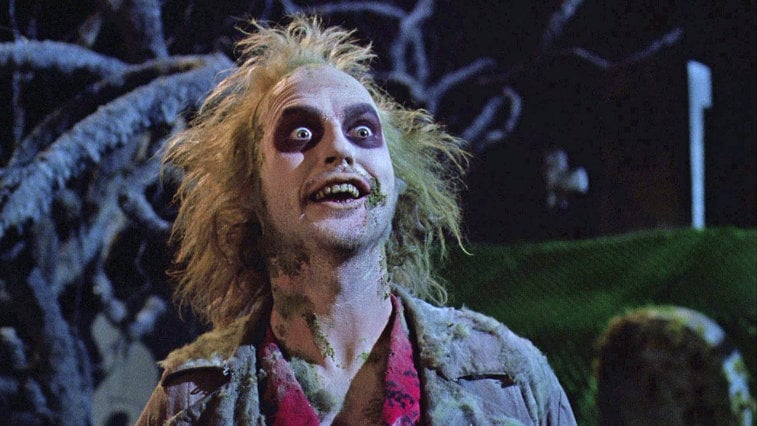 Immediately after Beetlejuice was released in 1988, there was talk of a sequel called Beetlejuice Goes Hawaiian. But years passed, and it never happened.
Decades later, the project was revived in 2011. At that time, Warner Bros. hired Seth Grahame-Smith (Abraham Lincoln: Vampire Hunter) to write the follow-up. This was not to be a reboot or a remake; it was actually going to be a proper sequel with Michael Keaton. None of the cast has officially signed on, but Winona Ryder has said she will be in it.
The latest update is that in October 2017, Warner Bros. hired Mike Vukadinovich (Rememory) to rewrite the script. It remains unclear whether Tim Burton will direct, but he said in 2016 that it's "something that I really would like to do in the right circumstances."
Next: This beloved 1980s comedy is finally getting a third movie.
2. Bill & Ted Face the Music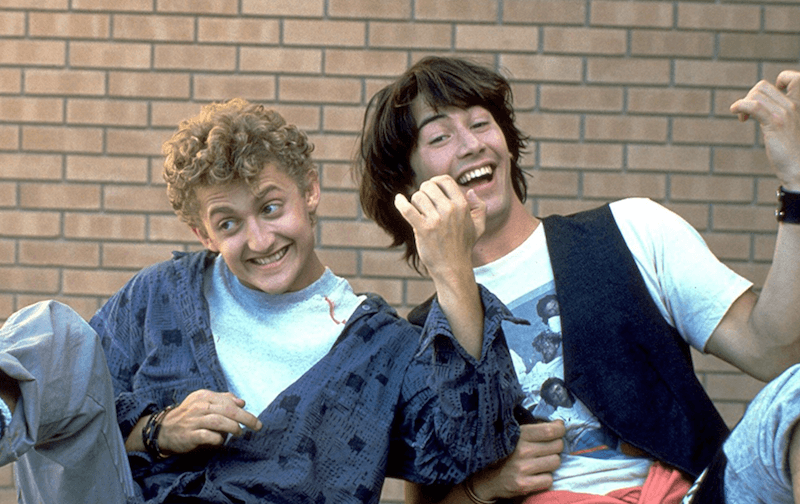 Speaking of long overdue sequels to films from the 1980s, a third Bill & Ted is also in development. We've known about this sequel since 2010 when Keanu Reeves revealed that it was being worked on. But since then, there's been some exciting progression, and now it sounds like the movie will really happen.
In February 2017, Reeves provided an update on The Graham Norton Show, saying that the sequel is about Bill and Ted needing to write a song to save the universe. Later that year, the movie got an official title: Bill & Ted Face the Music. There's still a ways to go on the project, as it doesn't officially have a director attached nor a start date for production. Reeves said in 2017 that he hopes the movie happens by the time he's 60, which would mean sometime within the next seven years.
Next: This religious film from 2004 is getting a sequel telling another story from the Bible. 
3. The Passion of the Christ: Resurrection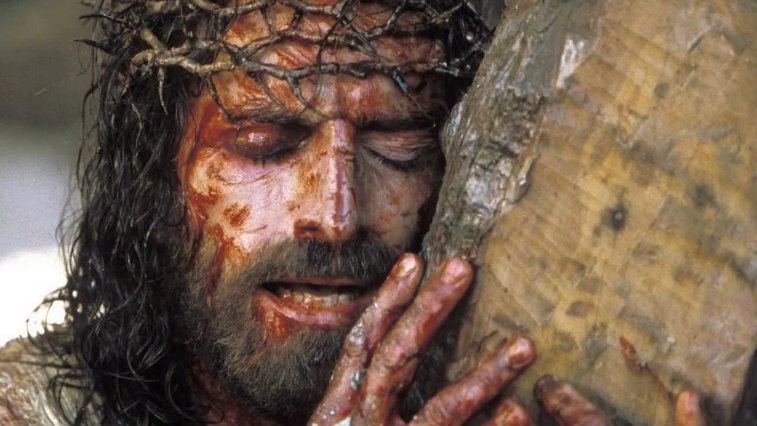 Over a decade after The Passion of the Christ, Mel Gibson will follow up his biblical film with this sequel.
Gibson is going to direct again, while Braveheart writer Randall Wallace will write the screenplay. During an appearance on The Late Show With Stephen Colbert, Gibson said that his film won't just retell the resurrection but will also ask the question, "what are the other things around it that happened?" He also suggested we might see Jesus in Hell.
However, the movie will take some time. Gibson said in 2016 that it's still about three years away due to the size and scope of the production. The most recent update came when Jim Caviezel, the actor who played Jesus in the original Passion, confirmed he will star in the film.
Next: This franchise released a movie that was supposed to be the final chapter, but now it's coming back. 
4. Shrek 5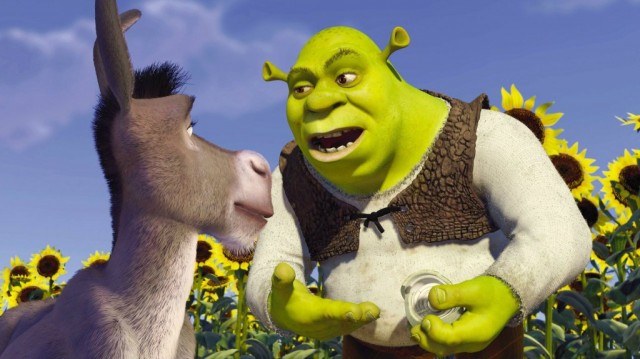 DreamWorks billed Shrek Forever After as the final chapter in the series. But as we've learned, if a movie advertises itself as the last one, that typically isn't the case.
Indeed, a fifth Shrek movie is currently in the works. This was confirmed in 2016, after DreamWorks was purchased by NBCUniversal. The movie's screenwriter, Michael McMullers, told The Hollywood Reporter that it has a "pretty big reinvention behind it." So it sounds like it will either be a reboot, or at the very least take the series in a totally new direction.
Shrek 5 doesn't currently have a release date, but Eddie Murphy says they're aiming for 2019 or 2020.
Next: This beloved Disney property is also returning even after it was thought to have ended.
5. High School Musical 4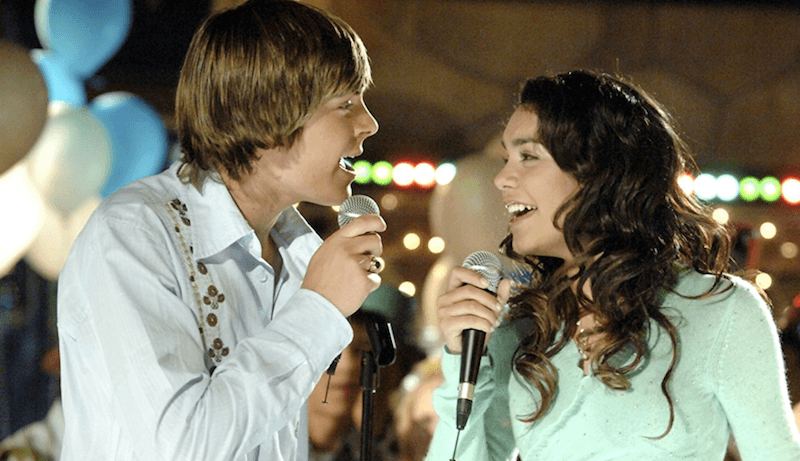 Disney concluded the High School Musical franchise in 2008 with Senior Year. But they'll soon be ready to take on some new students.
Disney Channel actually announced High School Musical 4 back in 2008, the same year as the third movie. We didn't hear much until 2016, when Variety reported that Disney had begun casting. This apparently won't be a reboot and will continue the story of the original series, focusing on the new students of East High School.
Like the first two films, High School Musical 4 will be a Disney Channel original.
Next: This 1980s action movie is getting a proper sequel over three decades later.
6. Top Gun: Maverick
Over three decades later, Tom Cruise is ready to return to Top Gun. Paramount Pictures is currently working on the sequel Top Gun: Maverick, which they will release on July 12, 2019.
This is another one of those sequels that have been in talks for years, but it seems that it's definitely happening now. Tom Cruise confirmed in 2017 that production on the movie will start in early 2018. A director is now also signed on: Joseph Kosinski, who previously worked with Cruise on Oblivion. 
We don't know much about the plot of this sequel. But Cruise told Access Hollywood, "It's going to be a competition film like the first one."
Next: Disney fans can't wait for this sequel to a beloved 2000s movie.
7. Disenchanted
Before Disney started remaking all of their classic films in live-action, they released the hilarious live-action fairy tale comedy Enchanted in 2007. The movie performed well and received great reviews, but there wasn't immediately any word on a sequel. But then in 2010, it was reported that Disney was working on a sequel to be directed by Anne Fletcher (The Proposal).  In 2014, Disney hired screenwriters J. David Stem and David N. Weiss (Shrek 2) and Fletcher as director.
However, plans changed in 2016, when Disney instead brought in Adam Shankman (Hairspray) to direct. At this point, the sequel was given the title Disenchanted. According to The Hollywood Reporter, the sequel is set 10 years later, with "Giselle finding herself questioning her happily-ever-after life and accidentally triggering events that make everyone's lives turn upside down in both the real world and in the animated kingdom of Andalasia."
In 2016, Disney was apparently aiming to start filming by summer 2017. That didn't end up happening, though, and there have been no official updates since.
Next: This recent action film did not make that much money, but it's still getting a sequel.
8. Live Die Repeat and Repeat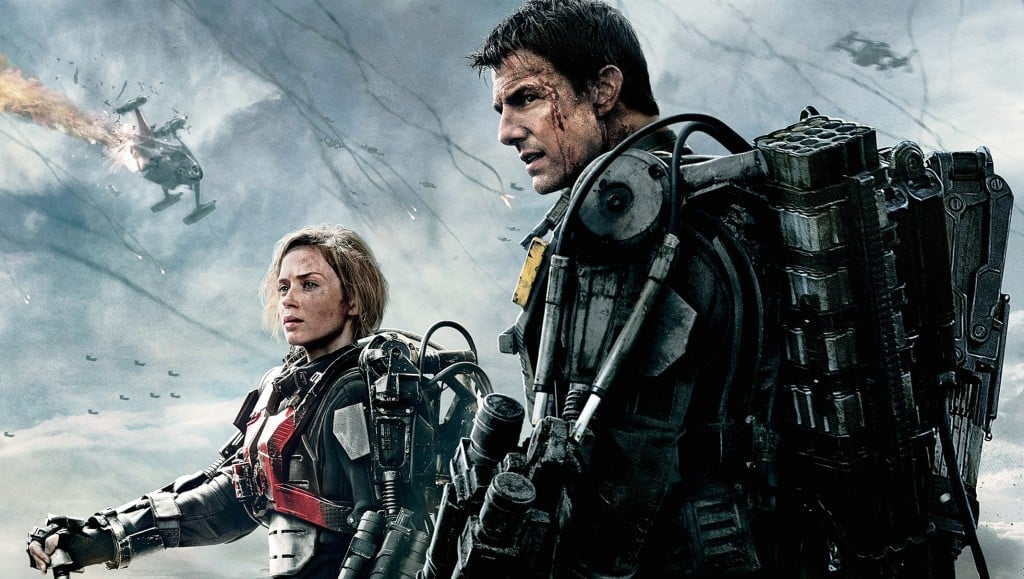 Though the 2014 Tom Cruise movie Edge of Tomorrow received great reviews, it was a box office disappointment. In a baffling move, Warner Bros. subsequently decided to change the movie's title for the home video release to Live Die Repeat.
Now, surprisingly, a sequel is in the works. Director Doug Liman is back on board, and he said in 2016 that the movie is "a sequel that's a prequel." While not revealing the plot, he added that "it's gonna revolutionize how people make sequels."
It should be interesting to see how Liman manages to follow up the events of the original and whether confusion over the title change will result in this movie bombing even harder.
Next: This comedy was also a box office bomb, yet a sequel is being written.
9. MacGruber 2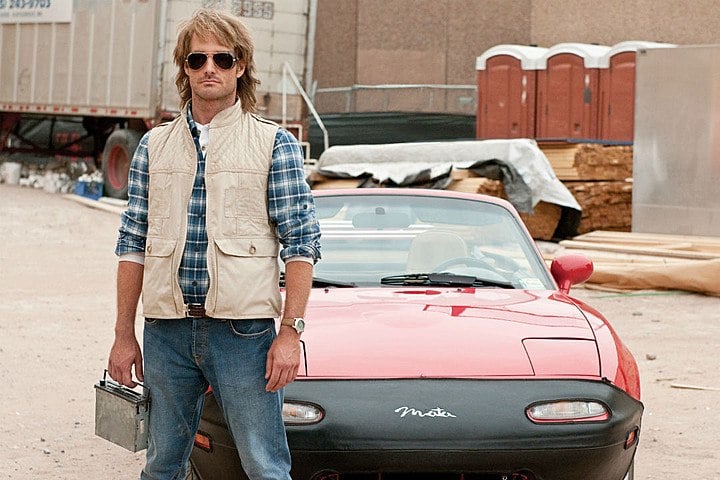 Speaking of box office bombs that are somehow getting a sequel, there's also MacGruber. The Saturday Night Live spinoff film is one of the most notorious bombs in recent history. In its entire run, it only made $9 million. The movie was incredibly cheap to produce, yet it still managed to lose money. Reviews among critics were mixed, but there was a vocal minority who absolutely loved it.
Those people are in luck. In September 2016, it was confirmed that a sequel was actually being written. That's all we have right now, though. No director is attached, nor has any studio officially greenlit the project. It remains to be seen if Universal Pictures, the studio behind the original, will be willing to back this sequel considering they lost money on the first one. But perhaps the original's cult status will allow for a cheaper sequel to get made.
Next: You probably assumed that this franchise was dead, but it's not.
10. Sherlock Holmes 3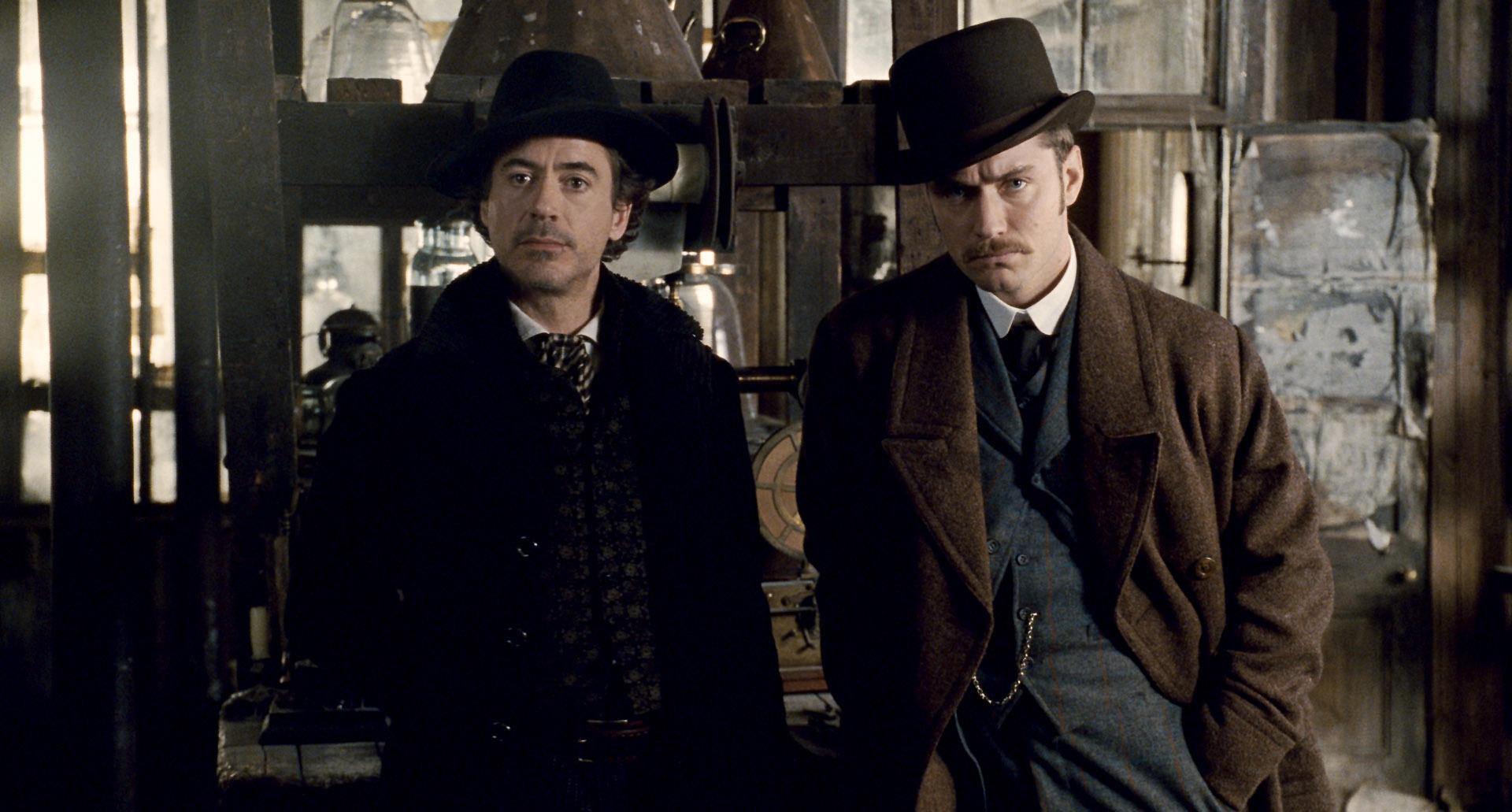 You probably assumed that the Sherlock Holmes series with Robert Downey Jr. and Jude Law was dead. After all, there was only a two-year gap between the first two films, but the most recent entry in the series came out seven years ago.
But a belated third Sherlock Holmes is on the way. After years of the stars ensuring us that it would happen one day, Warner Bros. in 2016 assembled a writers room to put together the screenplay at long last. At that point, Variety reported that Downey Jr. and Law would be back, and Guy Ritchie would direct again.
The most recent promising update is that in May 2017, producer Lionel Wigram said the goal was to begin shooting in late 2018. That would mean that in a best-case scenario, the film would probably come out in late 2019 or early 2020, nearly a decade after the previous entry.
Next: This Arnold Schwarzenegger movie from the 1980s is getting a sequel.
11. Triplets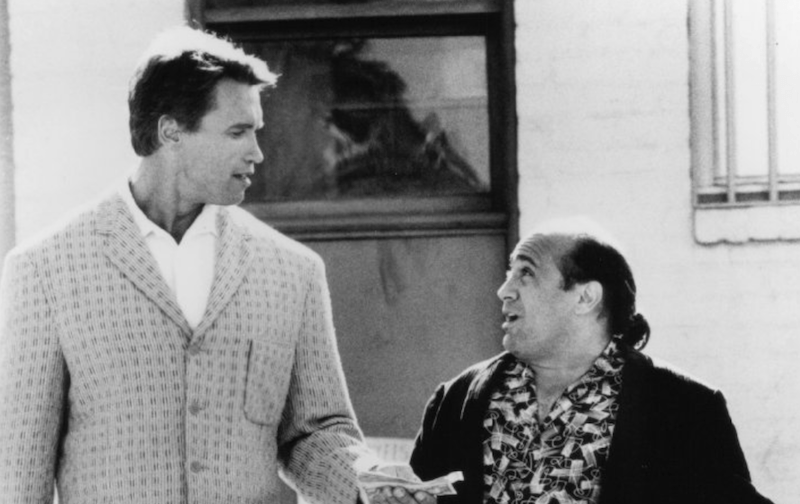 If you had to guess which 1980s Arnold Schwarzenegger movie is getting a sequel next, it'd probably take quite some time before you arrived at Twins. The 1988 Ivan Reitman comedy starred Schwarzenegger and Danny DeVito as twin brothers, and it received mostly negative reviews at the time.
But now, a sequel is in development called Triplets. According to The Hollywood Reporter, Universal Pictures is developing this follow-up that will star Schwarzenegger, DeVito, and Eddie Murphy as the third brother.
Schwarzenegger himself provided an update in 2017, saying that the script is nearly completed and that filming would take place in 2018.
Next: This movie series never finished adapting the source material, but a new installment is coming.
12. The Chronicles of Narnia: The Silver Chair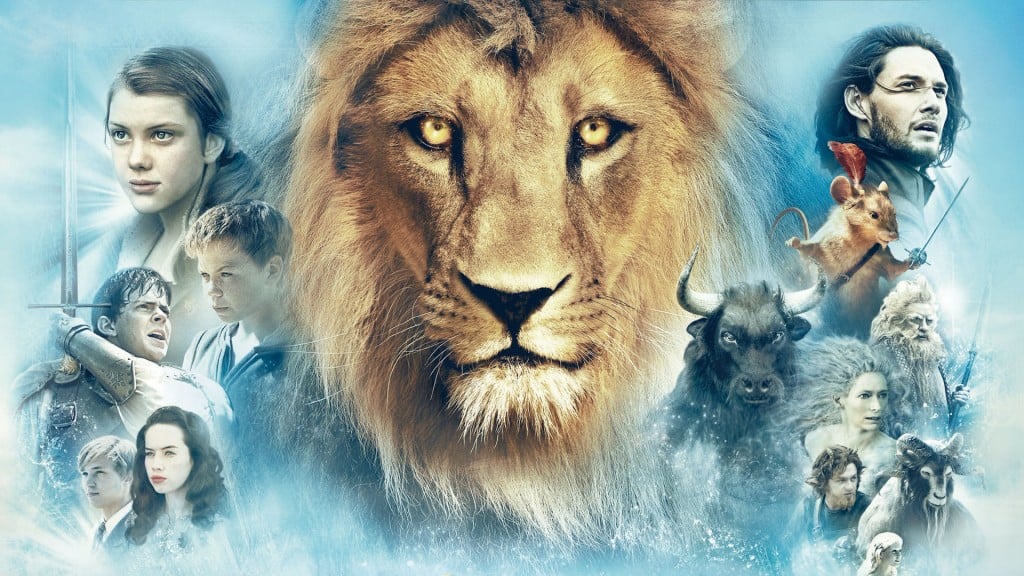 In 2005, Disney started adapting the C. S. Lewis fantasy series The Chronicles of Narnia with The Lion, the Witch and the Wardrobe. It did pretty well, so they adapted the next book a few years later with The Chronicles of Narnia: Prince Caspian. That sequel did not perform nearly as well as the original.
After Prince Caspian, the rights to the Narnia series moved over to 20th Century Fox, which distributed the third movie, The Voyage of the Dawn Treader, in 2010. This sequel again underperformed in the U.S. Because the production company's right to make Narnia movies expired in 2011, a fourth film did not follow.
It's been eight years, so most people have just assumed that the franchise is dead. But actually, an adaptation of the fourth book is in the works. In April 2017, it was announced that Joe Johnston had been hired to direct. Johnston later said that filming would take place in 2018.
Next: This 1980s property is soon returning with a sequel from the original director.
13. Gremlins 3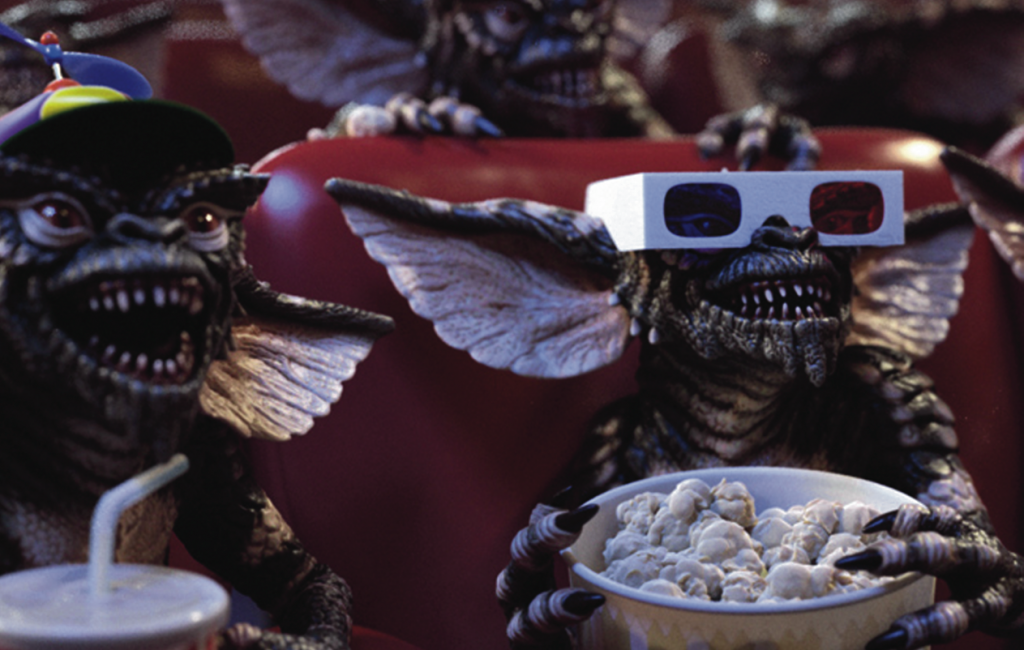 Since 2013, Warner Bros. has been attempting to bring the Gremlins franchise back in some form. In 2016, we got a major update from actor Zach Galligan, who said that director Chris Columbus is "aggressively working on a Gremlins 3 that takes place in present day." He also said that both Warner Bros. and Columbus really want to do it.
Most recently, Columbus himself said that he has written the script and that it will be dark and violent like the original. He also said that he'll use real puppets, not CGI.
There's not yet any word on when the movie might come out.
Next: This is the last 2017 film you would ever expect to get a sequel. 
14. Call Me By Your Name 2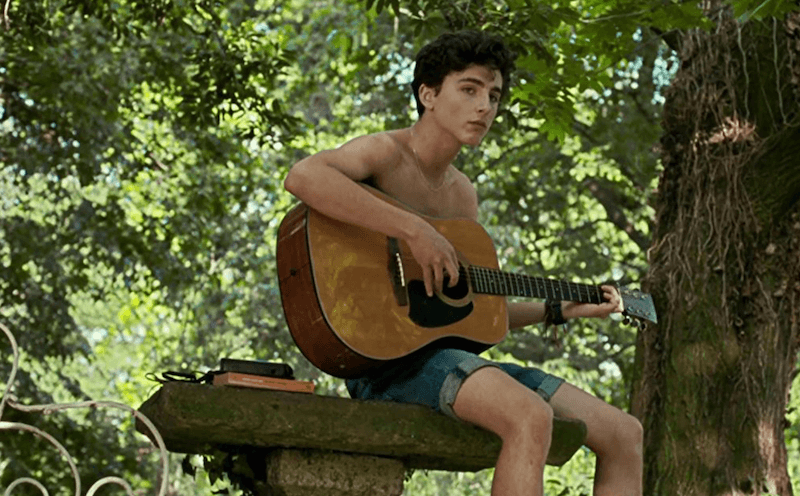 It's pretty rare for an Awards-season drama like Call Me By Your Name to actually get a sequel, but director Luca Guadagnino says he wants to do one.
Guadagnino told ScreenDaily that the sequel would be set a few years later, ideally being released in 2020. He also teased what could happen by saying, "I don't think Elio is necessarily going to become a gay man. He hasn't found his place yet. I can tell you that I believe that he would start an intense relationship with Marzia again."
In the book upon which the movie is based, the two characters meet up again after 15 years, although this sequel probably wouldn't be a direct adaptation of that. While speaking to ScreenDaily, Guadagnino suggested that Elio would be 25 in the sequel, which would mean it would take place eight years later.
Next: This comedy franchise is not quite dead yet.
15. Rush Hour 4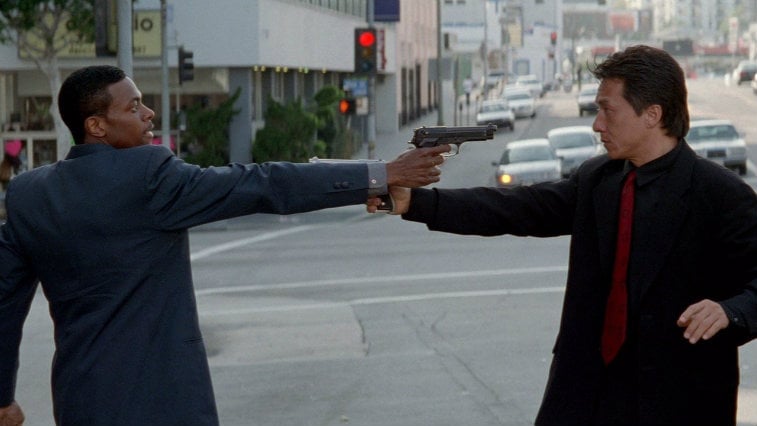 Jackie Chan is ready to return to Rush Hour over a decade after the third entry. Chan revealed in a 2017 interview that he just recently came to an agreement over the script. He added that production would probably begin in 2018.
But Chan said that this was all dependent upon Chris Tucker agreeing to return. Tucker had not signed back on at the time of this interview. Tucker previously expressed interest, though, so assuming he likes a script, there's a pretty good chance the film will happen within the next few years.
Read more: The Most Anticipated Movie Sequels Coming in 2018
Check out The Cheat Sheet on Facebook!