6 Movies That Are Better Than 'The Godfather'
Six movies better than The Godfather? According to Rotten Tomatoes' "Top 100 Movies of All Time," Francis Ford Coppola's The Godfather rests at No. 7 on the all-time list, which uses an "Adjusted Score" composed of at least 40 reviews. But it's hard to believe that's possible. After all, The Godfather was both a critical and commercial success. The film's screenplay far exceeded Mario Puzo's source material and is taught everywhere as a model of perfect story structure. So what are these six mystery films ahead of The Godfather?
6. Modern Times (1936)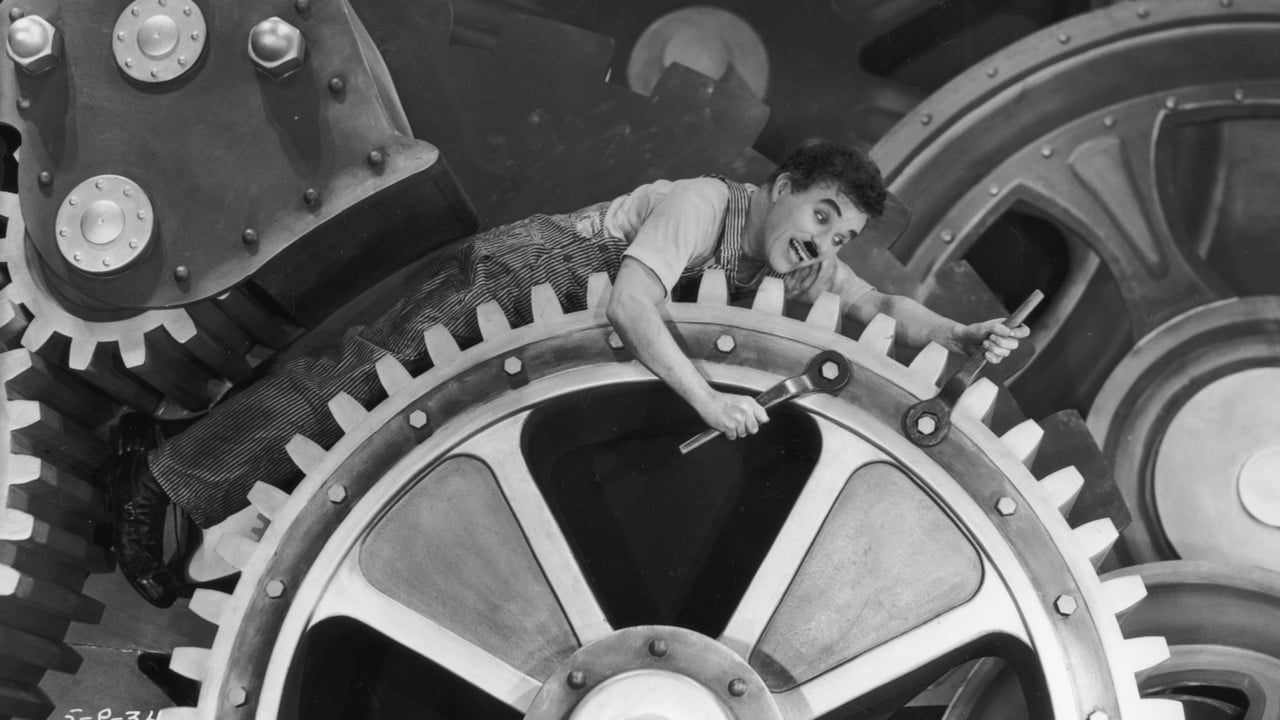 Charlie Chaplin's Modern Times is often considered his best work alongside City Lights, which oddly enough doesn't appear on the list until No. 81. The film was Chaplin's first overtly political film in which his signature character "The Tramp" tries desperately to exist within the constructs of modern industrialization and was a direct response to the troubles he saw following the Great Depression. Featuring some of the funniest scenes Chaplin ever committed to film, including a scene where Chaplin continuously roller skates precariously close to the edge of a balcony with no railing, Modern Times was well-received at release and has continued to be heralded as one of the greatest films of all time.
Roger Ebert wrote in 1972, "One of the many remarkable things about Charlie Chaplin is that his films continue to hold up, to attract and delight audiences." He added that over 50 years later, the film still had an electric effect on audiences. "I go to a lot of movies, and I can't remember the last time I heard a paying audience actually applaud at the end of a film … afterward in the aisles, the lobby and in line at the parking garage was genuinely excited."
5. All About Eve (1950)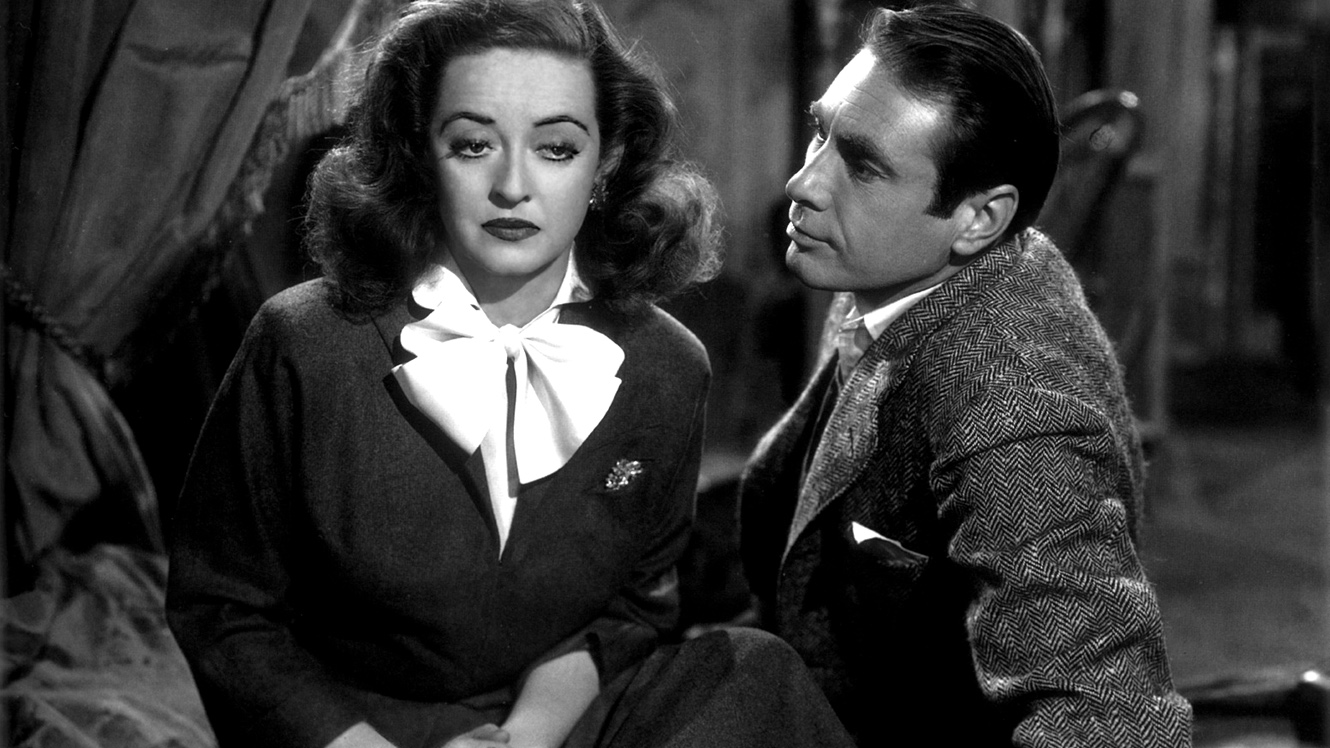 All About Eve stars Bette Davis as an aging Broadway star whose life is thrown into upheaval when a young fan with malicious intent insinuates herself into her inner circle. Directed by Joseph L. Mankiewicz and produced by classical Hollywood titan Darryl F. Zanuck, All About Eve also featured one of Marilyn Monroe's earliest roles. But the real star of the show was Davis whose performance in the film has been heralded as the best of her career. Contemporary critics lavished praise upon the film as it received 14 Academy Awards — a number that was only recently bested by 1997's Titanic.
4. The Cabinet of Dr. Caligari (1920)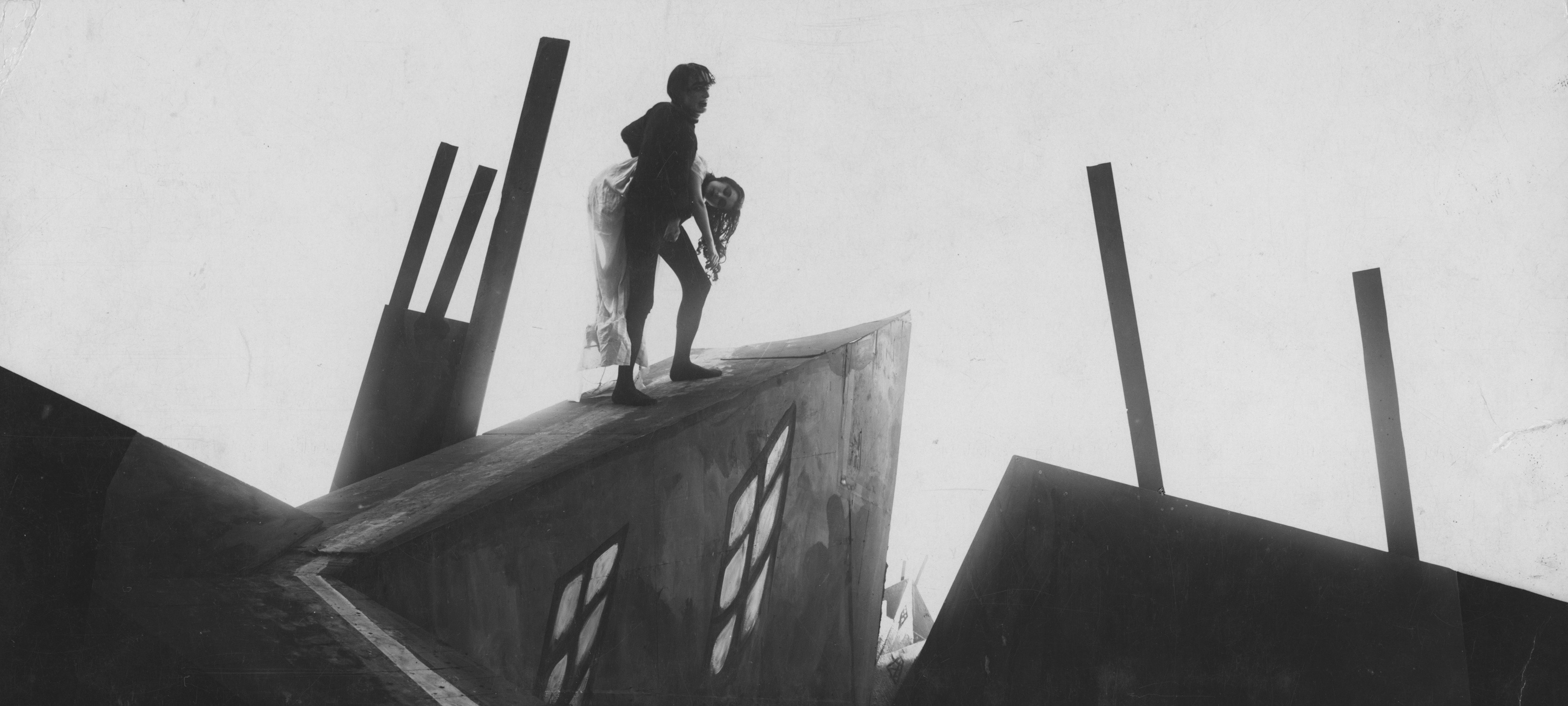 The Cabinet of Dr. Caligari (1920) is a silent German expressionist horror film directed by Robert Wiene and among one of the most influential films ever made. A mainstay of film classes everywhere, The Cabinet of Dr. Caligari tells the story of an insane hypnotist who controls and commands a somnambulist to commit murders. The film's style, emblematic of German expressionism, employs detailed set design where visuals are angular, unusual, and spattered with flourishes that emphasize both the interior subjectivity of the characters and an overall tone of unease. From a thematic point of view, the film was very much a reflection of the feelings of German youth who had grown to distrust older authority following World War I. But really, The Cabinet of Dr. Caligari is a masterpiece because it's simply a really scary, impeccably crafted psychological horror film that as Ebert says might be "the first true horror film."
3. Citizen Kane (1941)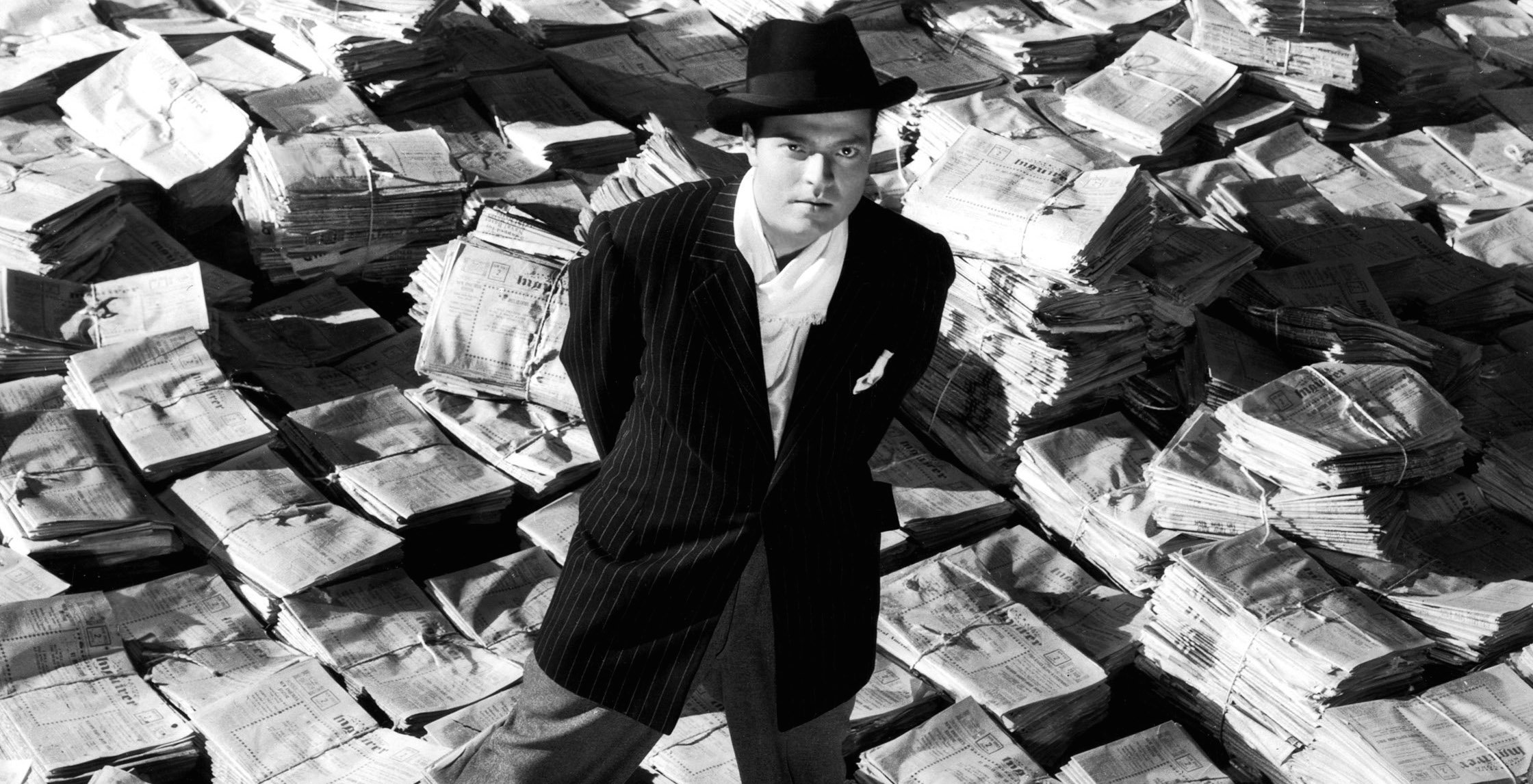 There isn't much that can still be written about Citizen Kane, which is often heralded as the greatest film of all time. The film tells the story of American tycoon Charles Foster Kane's rise and fall, as a reporter pieces together his life in order to discover the meaning behind his last word: "rosebud." Directed by and starring Orson Welles, Citizen Kane's influence on modern filmmaking is unparalleled — a remarkable feat considering the film was made when he was only 25 years old and was his cinema debut.
Among the film's many achievements were its revolutionary take on storytelling and style. From a storytelling perspective Citizen Kane was the first film to truly explore a narrative from multiple points of view, many of which overlapped and could be considered unreliable. Stylistically the film explored deep focus (when the foreground and background are equally in focus), low angles, and other techniques that had been attempted before but never as successfully. Bosley Crowther of The New York Times wrote in 1941, "Citizen Kane is far and away the most surprising and cinematically exciting motion picture to be seen here in many a moon. As a matter of fact, it comes close to being the most sensational film ever made in Hollywood."
2. The Third Man (1949)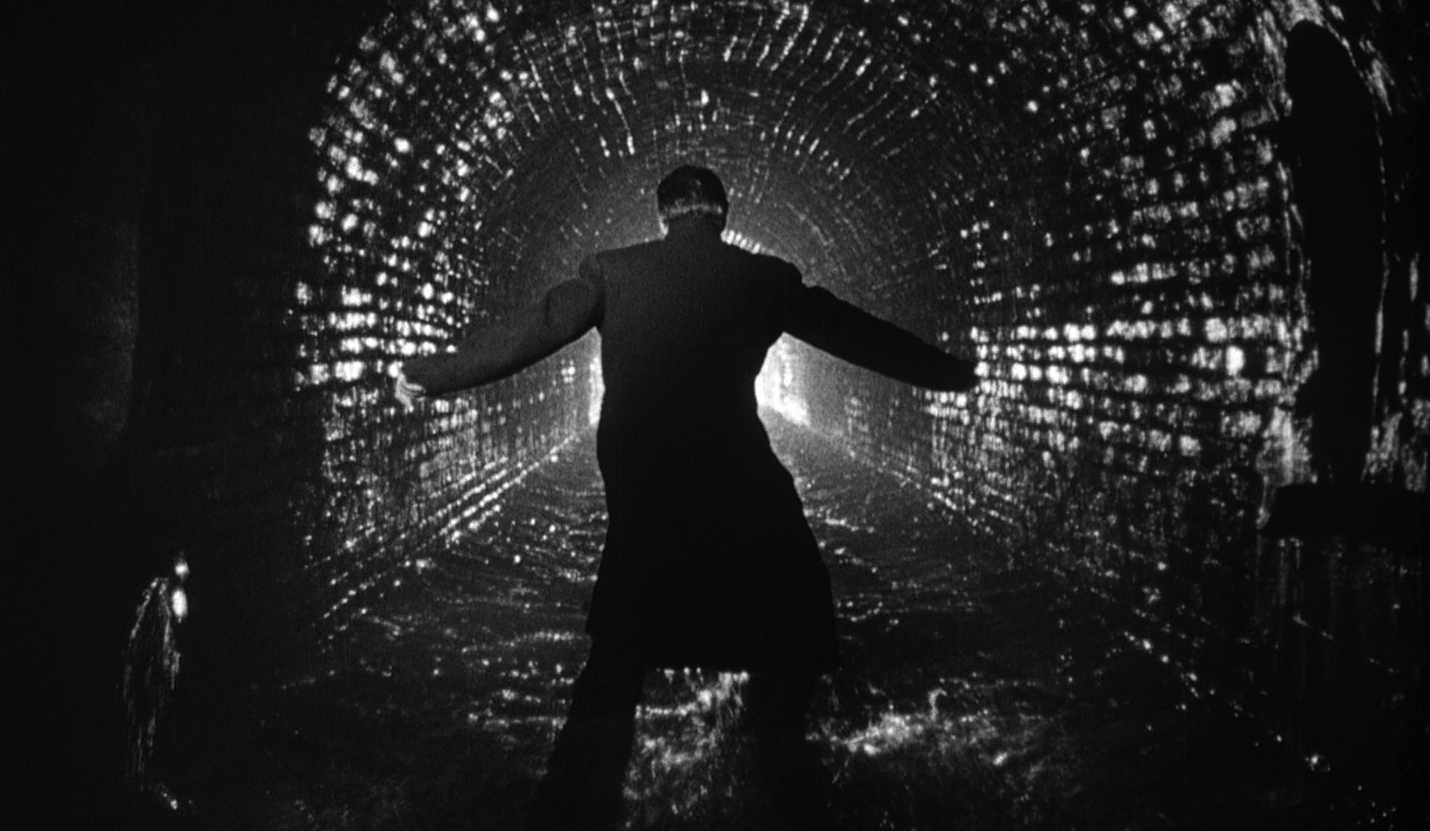 The Third Man, directed by Carol Reed, is a British film noir that has seen its stock among the greats grow over time since it was first released in 1949. The film tells the story of American pulp novelist Holly Martins who travels to Austria after having been promised a job by his old friend Harry Lime. But upon arrival he discovers that Lime is dead and soon finds himself embroiled in a classic noir plot that includes an iconic and breathtaking chase through the sewers of Vienna.
The Third Man is lauded for some of the greatest black-and-white photography ever committed to film while in many ways representing the absolute limits of what expressionistic lighting and camerawork could look like. Featuring wonderful performances by Joseph Cotton and Orson Welles among many others, New York Times writer Bosley Crowther wrote at the time, "However, with all due allowance, top credit must go to Mr. Reed for molding all possible elements into a thriller of super consequence."
1. The Wizard of Oz (1939)
It's hard to argue against The Wizard of Oz's position on this list when it is so beloved, so remarkably steeped in popular culture, nearly 80 years after its debut. By now everyone knows the story: Dorothy, an innocent farm girl, arrives in the magical land of Oz following a tornado and goes on an adventure with a band of colorful characters to meet the Wizard in the Emerald City. You can point to the film's beautiful Technicolor look, the unbelievable sets and special effects, or Judy Garland's iconic role as Dorothy as reasons the film is still so revered, but many have argued it's more than that — after all, those things don't cause lines from a movie to be commonly spoken in popular culture decades later.
Ebert may have explained it best when he wrote, "the elements in The Wizard of Oz powerfully fill a void that exists inside many children. For kids of a certain age, home is everything, the center of the world. But over the rainbow, dimly guessed at, is the wide earth, fascinating and terrifying."
Check out Entertainment Cheat Sheet on Facebook!