Movies That Are Turning 20 in 2018
The '90s was full of good, fun movies that are still worth looking back on. Many of which were comedies that examined friendship, romantic relationships, and the workplace. This year, the movies of 1998 are turning 20 years old, so don't be surprised if you start seeing them again everywhere.
So which movies are approaching their anniversary? Here are 25 movies from 1998 that will be 20 this year, so you might want to rewatch them or discover them for the first time.
1. Saving Private Ryan, July 24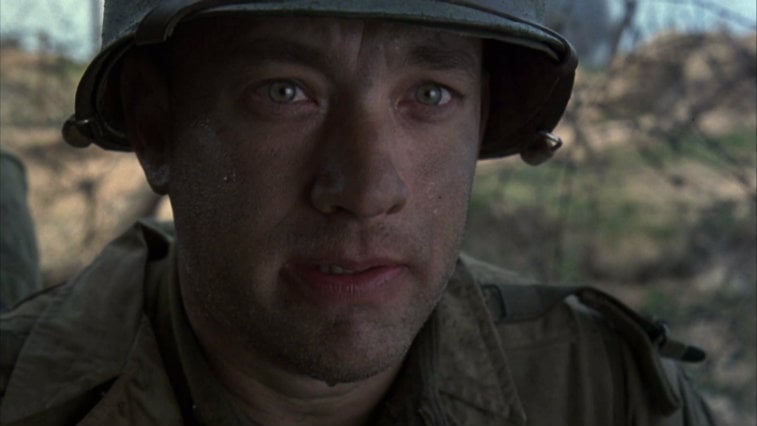 The war movie shows U.S. soldiers on a mission to get a paratrooper from behind enemy lines whose brothers were killed in action. The cast was stacked with Tom Hanks, Matt Damon, and Tom Sizemore. Based on the real story of the Niland brothers, it follows four brothers named Edward, Preston, Robert, and Frederick who all served. It has long been believed only one, Frederick, came back after the rest were killed in action.
The Steven Spielberg movie unsurprisingly cleaned up at the Oscars. The movie won five gold trophies for Best Director, Best Cinematography, Best Sound, Best Film Editing, and Best Sound Editing. It was such a big hit it has since been referenced in pop culture with The Simpsons, South Park, and recently, Sausage Party.
Spielberg has continued having a working relationship with some of the cast members all these years later. His latest movie, The Post, stars Hanks and is also based on a real story.
Next: This movie broached the subject of reality TV before it became popular.

2. The Truman Show, June 5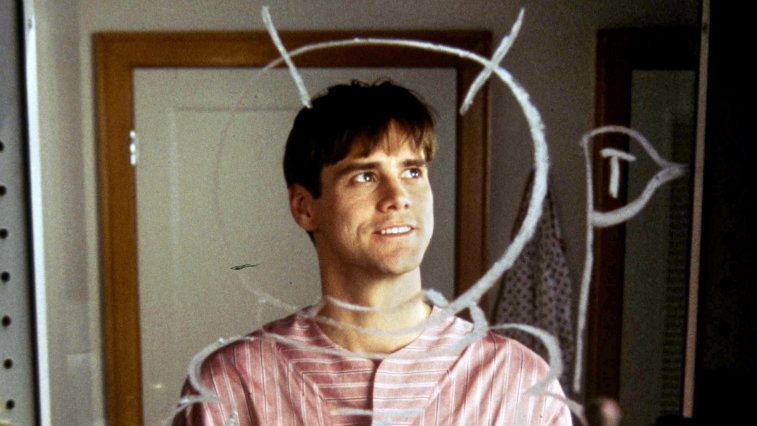 Before reality TV shows were pretty much inescapable, there was The Truman Show. The movie followed Truman Burbank (played by Jim Carrey) whose life has unknowingly been a show all these years.
It's still one his best roles, and it was nominated for three Oscars.
Next: This sci-fi movie's song is still very recognizable.

3. Armageddon, July 1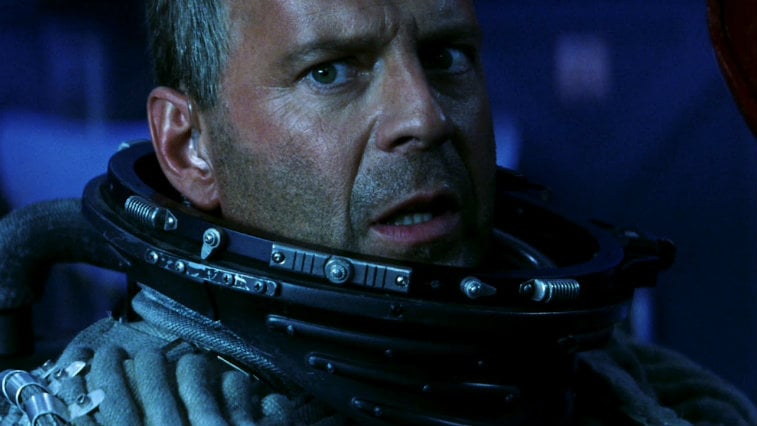 This sci-fi movie shows N.A.S.A recruits trying to stop an asteroid striking Earth. Bruce Willis plays the hero and father who has an emotional journey. The daughter is played by Liv Tyler, and her real father, Steven Tyler, did the song, "I Don't Want to Miss a Thing" for the movie.
Next:  This romantic comedy is much creepier now.

4. There's Something About Mary, July 15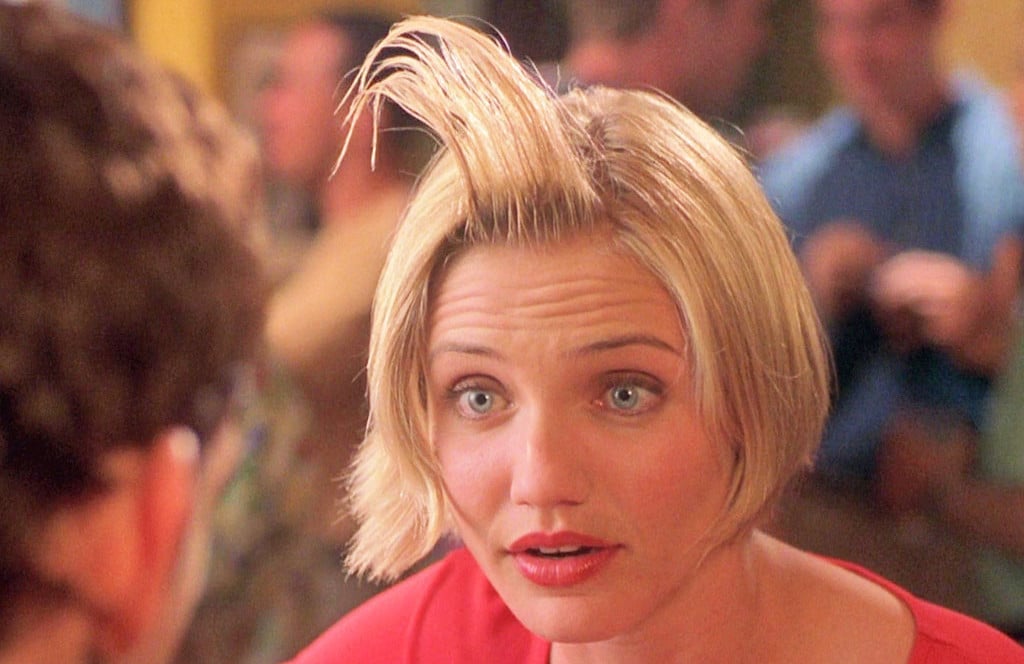 Cameron Diaz plays Mary ,who runs into her senior prom date, played by Ben Stiller. Along the way, multiple men become obsessed with her, and they compete with each other to win her over. It has the memorable scene of Diaz mistaking something else as hair gel, but it doesn't really age well.
Next: This Disney classic turns 20 and has a remake on the way.

5. Mulan, June 19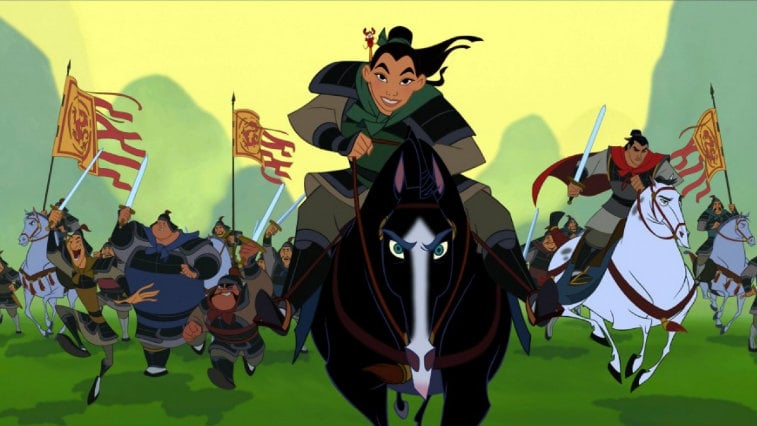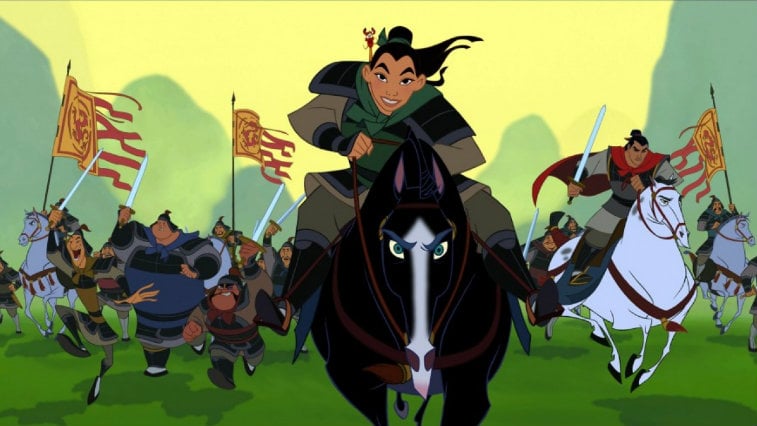 The animated movie follows Mulan pretending to be a man in order to fight in the army and save her father. The music is great, and it was really a foreshadowing of stronger female princesses and heroes coming from Disney.
The story is now getting a live-action remake.
Next: This Coen brothers comedy is now a popular favorite.

6. The Big Lebowski, March 6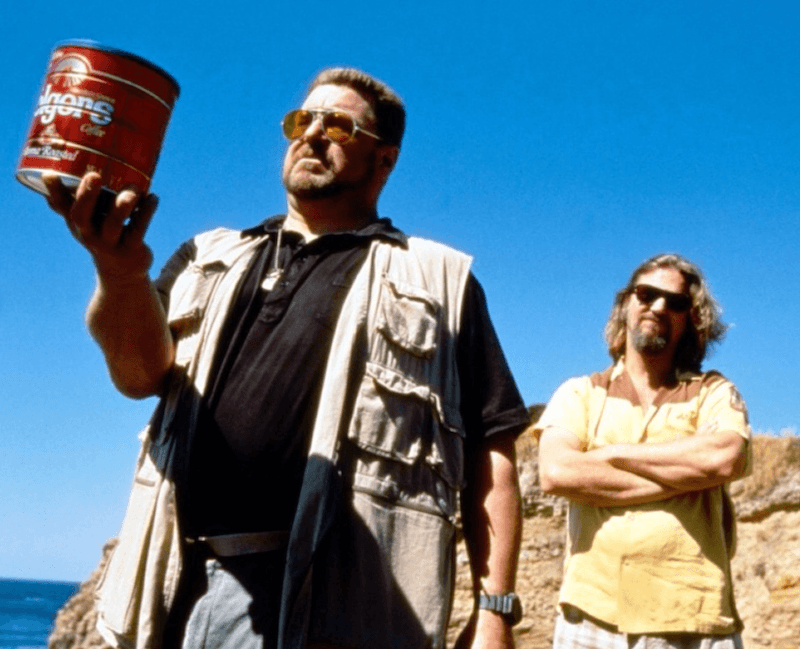 "The Dude" gets help from his bowling buddies after he is mistaken for a millionaire with the same name in the Coen brothers movie. There is a kidnapped wife, ruined drugs, and a need to come up with ransom money. It has some memorable scenes, like Jesus dancing at the bowling alley.
The movie has blown up over the years, inspiring theme bars and getting quoted regularly.
Next: This animated movie shows grasshoppers versus ants.

7. A Bug's Life, Nov. 25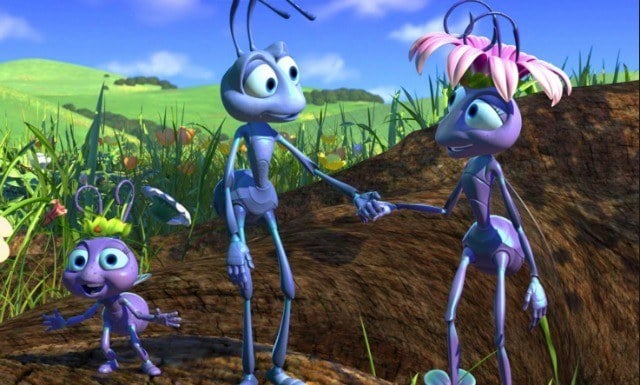 The Disney movie follows a group of bugs led by an ant trying to save his colony from grasshoppers that want all of their food. The movie is now overlooked when it comes to Disney movies, but it was pretty enjoyable at the time.
Next: Another animated movie featuring an ant came out the same year.

8. Antz, Oct. 2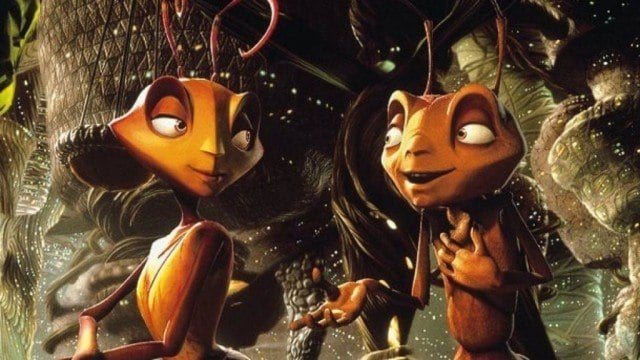 An ant tries to break away from a strict society and win over the affection of a princess in this animated flick. The DreamWorks movie is another one that has pretty much flown under the radar after all these years.
Next: This love story cleaned up at the Oscars.

9. Shakespeare in Love, Jan. 8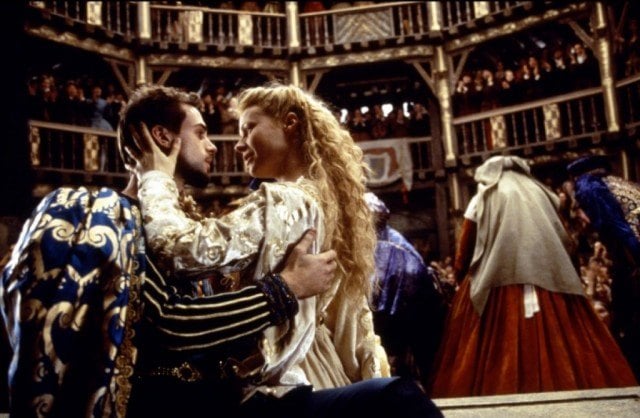 The movie follows Shakespeare as he struggles with writer's block but, after falling in love with a woman, eventually finds the inspiration to write Romeo and Juliet. This same woman also dresses up like a man in order to act in Shakespeare's play.
The movie won big at the Oscars, taking home Best Picture along with trophies for its stars Gwyneth Paltrow and Judi Dench.
Next: This email rom-com hits a sweet spot with nostalgia.

10. You've Got Mail, Dec. 18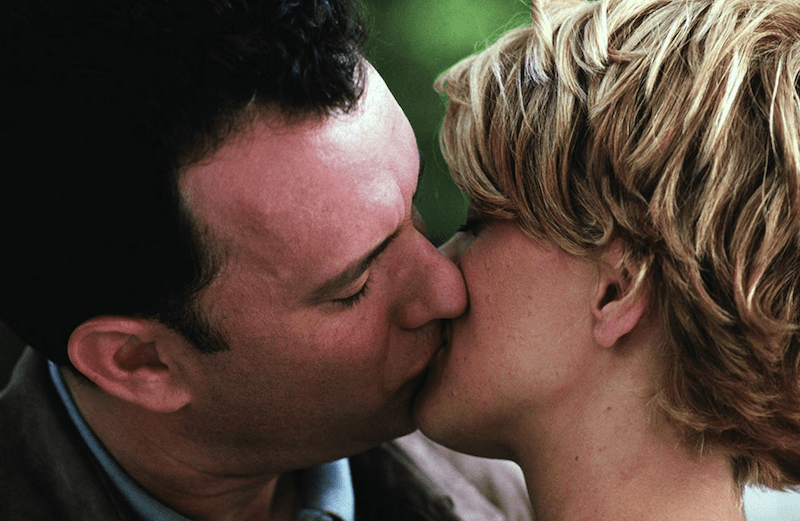 Meg Ryan and Tom Hanks play two business rivals who accidentally fall in love with each other online through email. Even if you don't like the movie's story, it will, at the very least, make you nostalgic for your old AOL username.
Next: This comedy is one of Adam Sandler's best movies.

11. The Wedding Singer, Feb. 13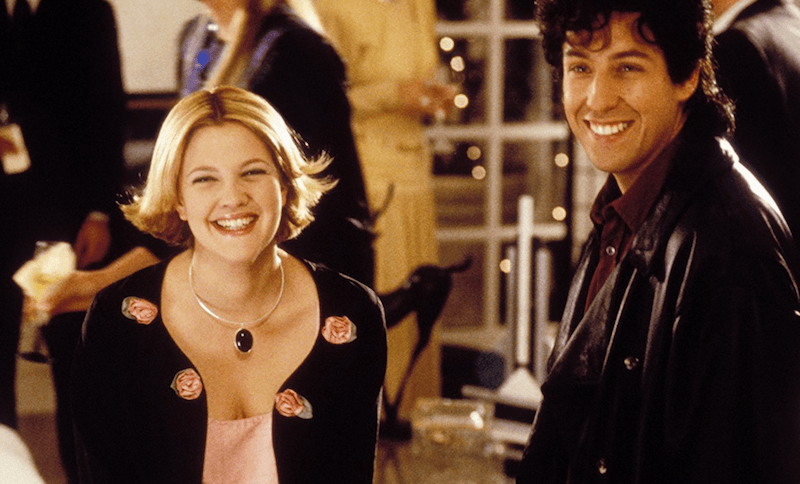 Adam Sandler is still making comedies, which often aren't loved by critics. But this movie featuring a wedding singer falling in love with a waitress is one of his best.
This was the first Sandler movie that also featured Drew Barrymore, and they have tried to recreate the magic two more times (albeit not as successfully).
Next: The kid movie remake is still fun to watch.

12. The Parent Trap, July 29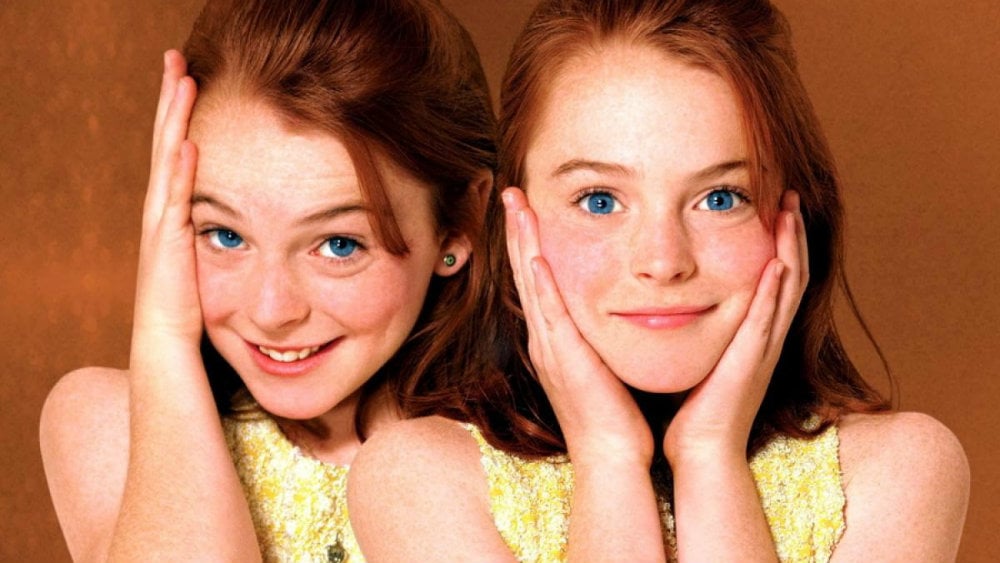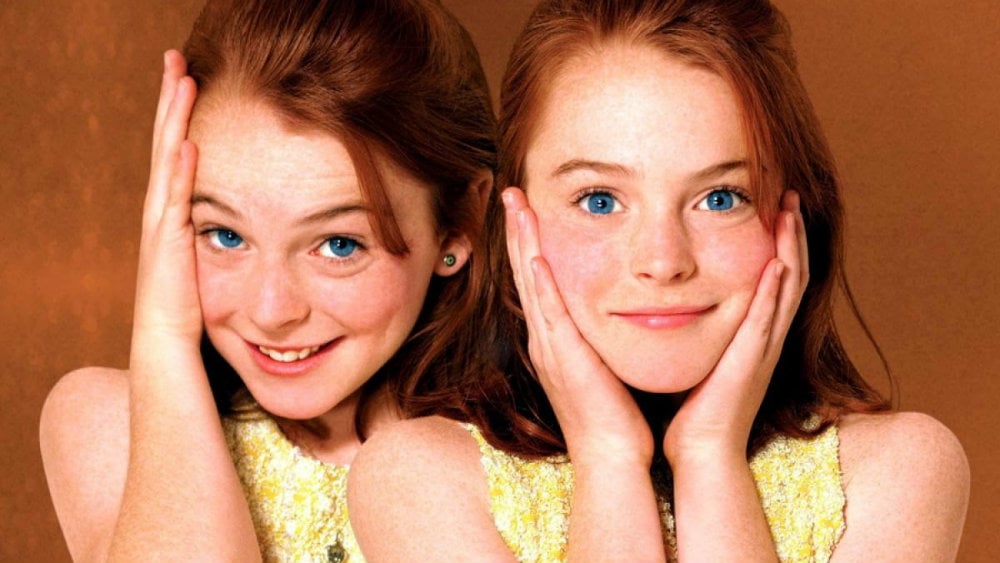 Lindsay Lohan took on the task of playing twins who realize they were separated by their divorced parents. The storyline is crazy and doesn't reflect well on their parents' judgment.
But it is still great, and it shows how talented Lohan was at that point in her career.
Next: This tearjerker has two powerful actresses.

13. Stepmom, Dec. 25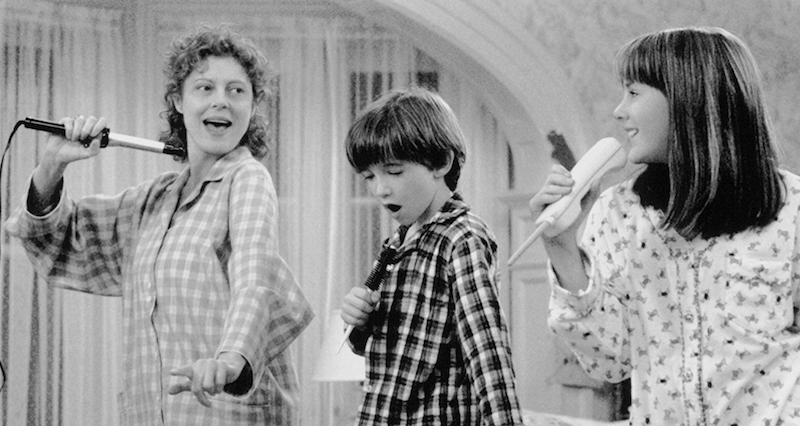 Susan Sarandon plays a terminally ill mother who goes through the emotional transition of her kids getting a stepmom, played by Julia Roberts. The movie focuses on their relationship, which is rare for female characters in movies even 20 years later.
Next: This 1998 comedy launched a franchise.

14. Rush Hour, Sept. 18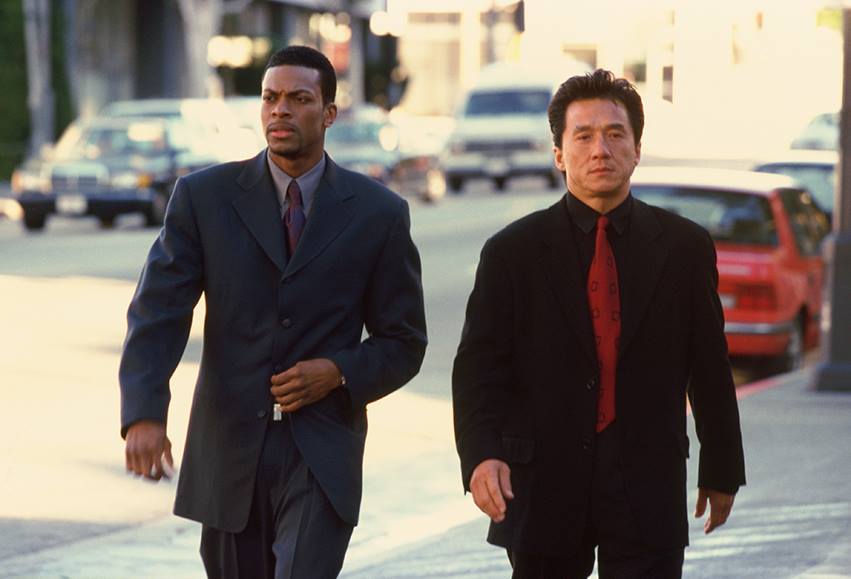 Jackie Chan and Chris Tucker made a surprisingly good comedy pair in this movie. They play two cops who try to rescue the kidnapped daughter of the Chinese Consul.
The movie was so successful, it led to two more sequels.
Next: This Marvel Comic came to the big screen before the trend.

15. Blade, Aug. 21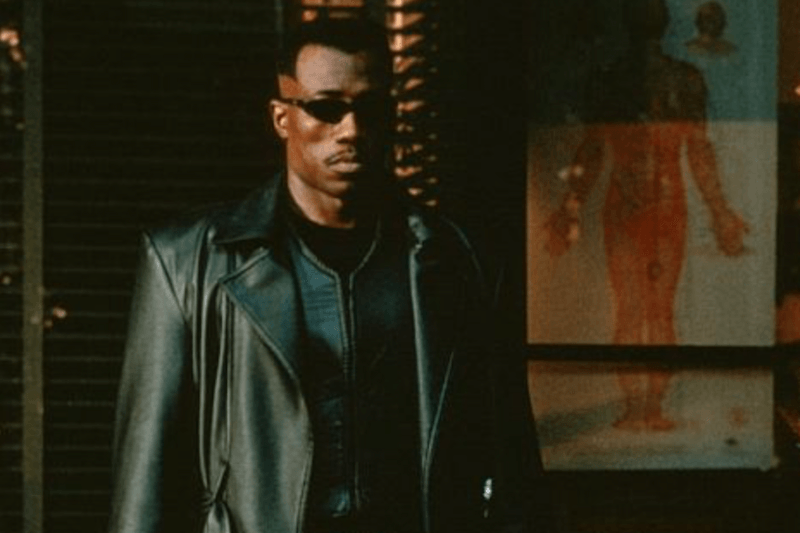 Blade, played by Wesley Snipes, is half-vampire and half-human. He goes on a mission to protect humans from evil vampires. The movie launched a franchise, and it is still enjoyable.
Chances are we won't see Snipes return to the character, given the last film was critically panned and he has said he wants to move on.
Next: This teen comedy follows high school seniors on graduation night.

16. Can't Hardly Wait, June 12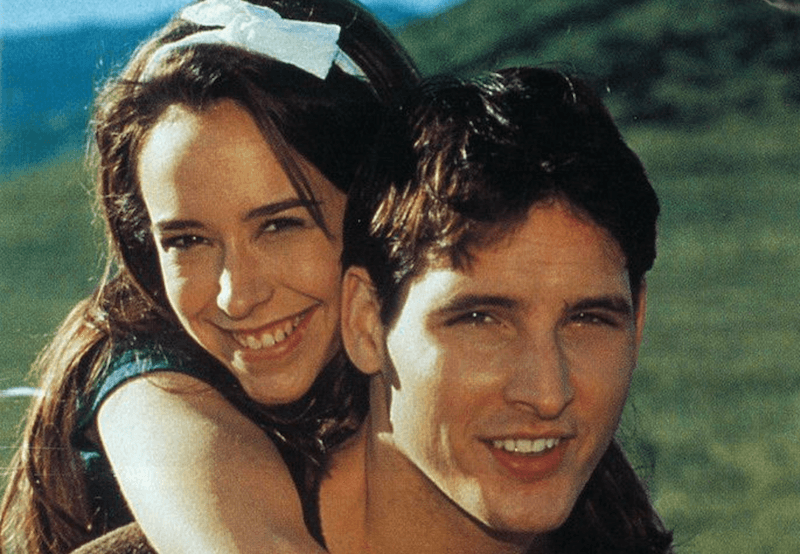 The '90s was the time where teen comedies were still going strong. Can't Hardly Wait isn't exactly hailed as good, but it's wacky like most movies in its genre. All the characters are gathered for a party, most of whom are trying to do one specific thing before the night ends. Most of those goals include hooking up with a specific person, although later many of the characters reflect on their regrets.
Next: These witch sisters team up in this movie.

17. Practical Magic, Oct. 16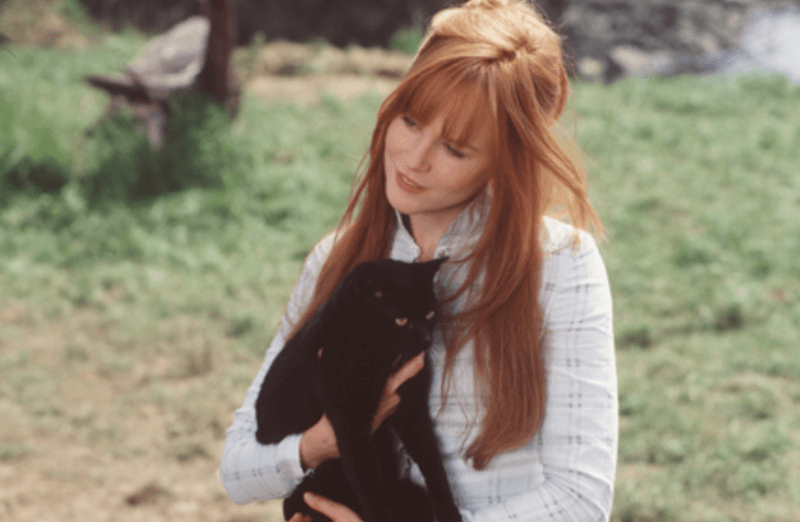 Sandra Bullock and Nicole Kidman play sisters who were taught practical magic by their aunts. They then are followed by a curse that dooms the lives of the men who fall in love with them. The movie is a fun comedy and still enjoyable two decades later.
Next: This animated movie brings a Bible story to the big screen. 

18. The Prince of Egypt, Dec. 18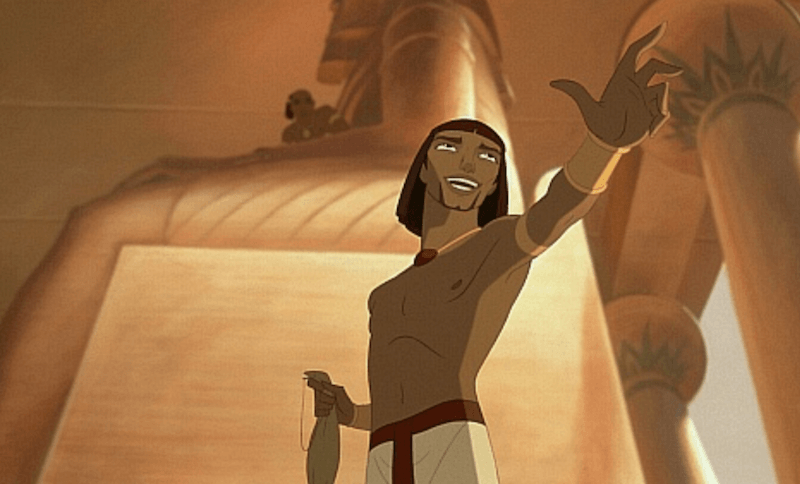 The animated movie follows a prince of Egypt finding out about his Hebrew heritage and going on to free his people from slavery. It's an adaption of the story of Moses, and it won an Oscar for the song "When You Believe" by Stephen Schwartz.
Next: This Will Smith crime movie features a conspiracy against a lawyer.

19. Enemy of the State, Nov. 20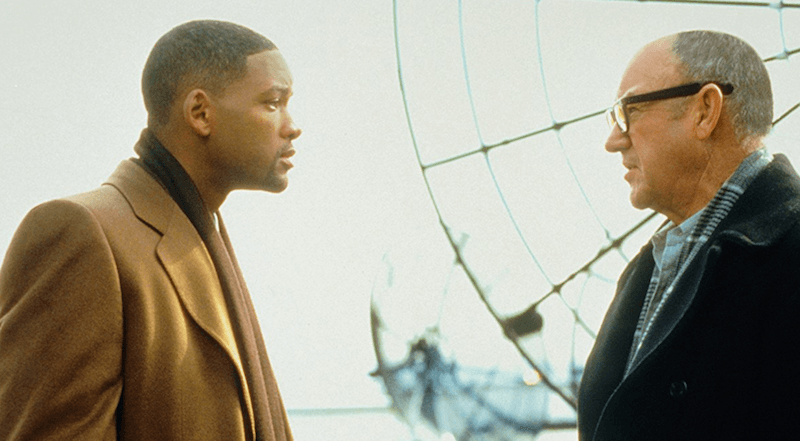 Will Smith plays a lawyer who is targeted by a corrupt politician after he comes across evidence of a crime. Gene Hackman and Jon Voight are also in the cast.
The N.S.A. reportedly wasn't happy about the plot of the movie at the time, given that they were pictured as the villains.
Next: This TV show made a leap to the big screen.

20. The X Files, June 19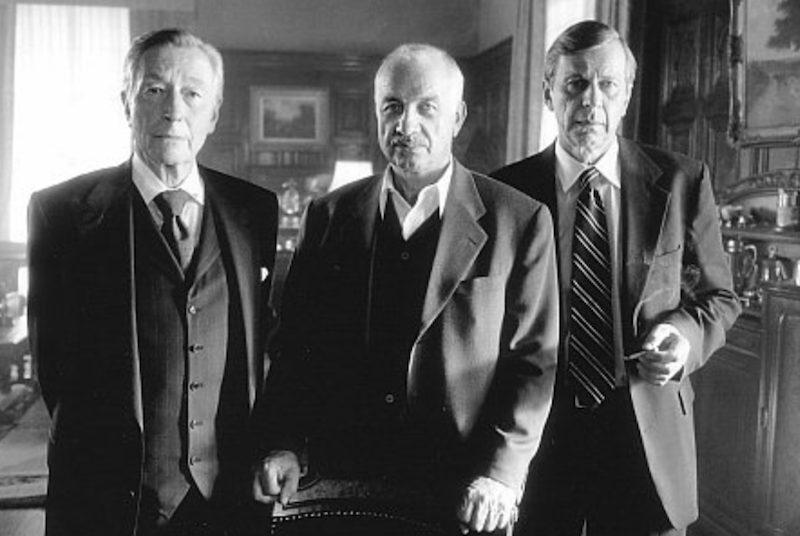 Mulder and Scully fight against a government conspiracy and realize aliens are colonizing the Earth. The X-Files is still going strong, given it returned to television for Season 10 in 2016.
Who knows? It's possible that it might go to the big screen again, although Gillian Anderson recently suggested she's ready to move on from the franchise.
Next: John Travolta played a presidential candidate in this political drama.

21. Primary Colors, March 20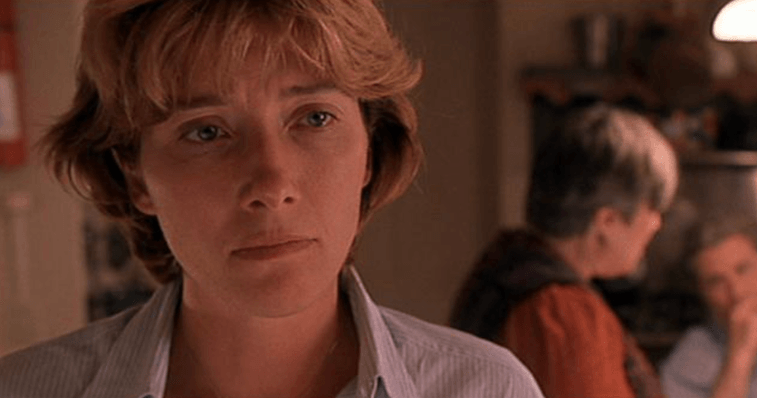 A young man is recruited to join the political campaign of a charismatic presidential candidate, played by John Travolta. Kathy Bates was nominated for an Oscar for her role as an investigator who is trying to dig up dirt on his opponent.
Next: Toys come to life and go to war in this kids movie.

22. Small Soldiers, July 10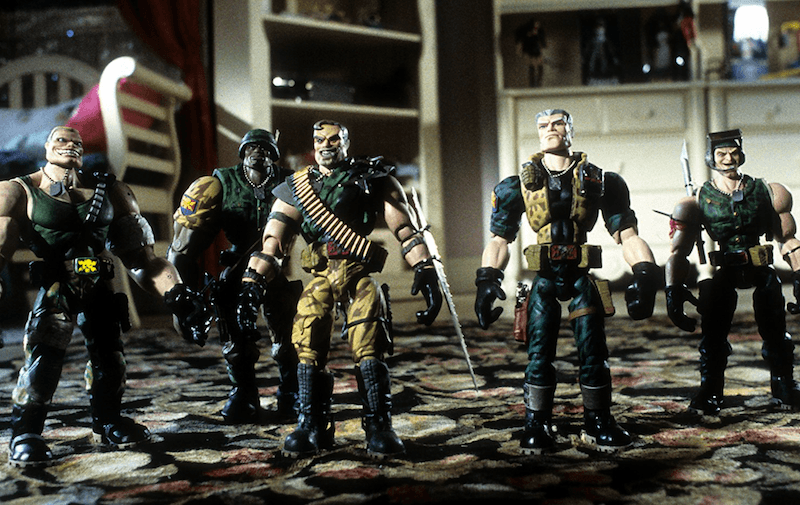 This family movie follows a group of toys coming to life. One set of toys are soldiers, while the others are monsters called Gorgonites. They go to war and a kid named Alan tries to help the Gorgonites.
Next: This odd movie follows a drug-fueled trip to Las Vegas.

23. Fear and Loathing in Las Vegas, May 22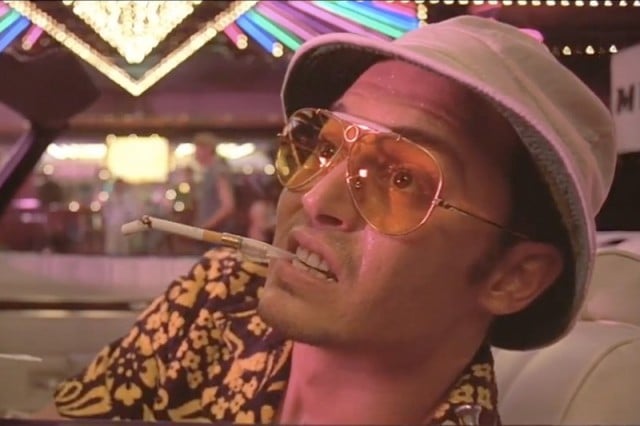 Johnny Depp and Benicio Del Toro pair up to play a journalist and his lawyer going to Las Vegas on a trip that includes meeting artists, taking acid, and more. The Hunter S. Thompson adaptation is often left out when Depp's movies are discussed and that's probably because it wasn't really acknowledged with any awards.
Next: The actress disappeared into the role of playing a queen.

24. Elizabeth, Feb. 19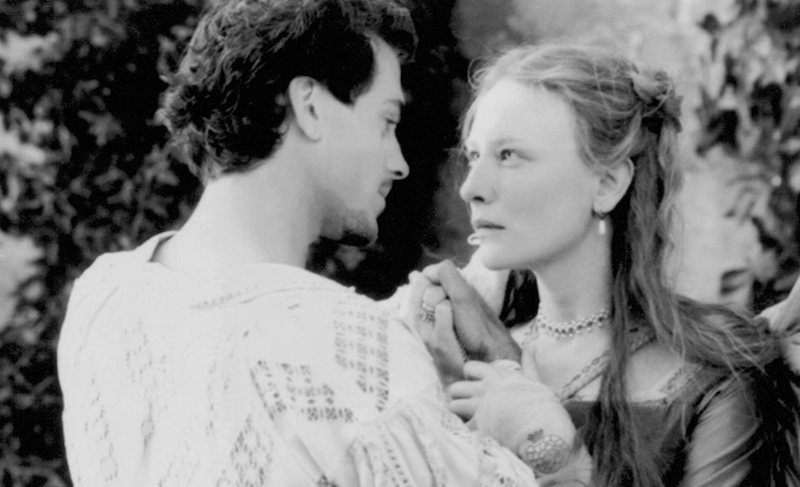 The movie tells the story of Elizabeth I's reign over England. Cate Blanchett plays the queen, and the movie ended up winning one Oscar for Best Makeup.
The movie did well enough that it got a sequel, Elizabeth: The Golden Age in 2007. That also won one Oscar for costume design.
Next: The movie shows the consequences of taking something that isn't yours.

25. A Simple Plan, Dec. 11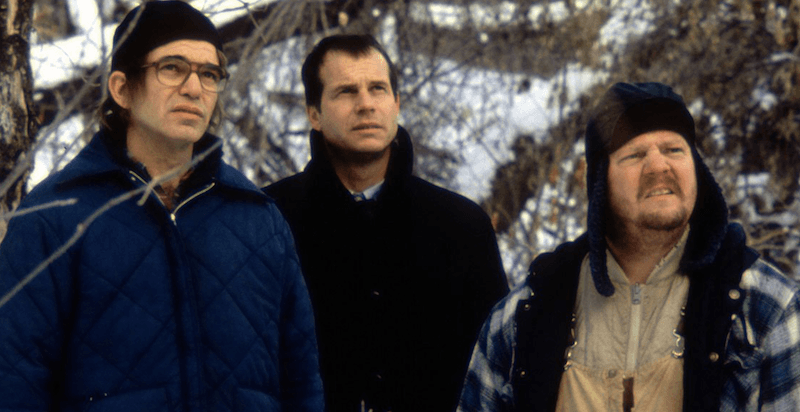 The neo-noir shows three people coming across over $4 million in bills from a crashed plane. They take the money, but that decision has consequences. Bill Paxton, Billy Bob Thornton, and Bridget Fonda star in the film.
It was nominated for two Oscars, one for Best Writing and another for Thornton's performance as a supporting actor.
Follow Nicole Weaver on Twitter @nikkibernice.
Read more: The Most Hated Movie Actresses of the 1990s
Check out The Cheat Sheet on Facebook!