5 Movies to Watch If You Loved 'Booksmart'
If you haven't seen Booksmart yet, what are you waiting for? The teen party comedy follows in the tradition of American Pie, Can't Hardly Wait, and many before it. But this time, it's about two female best friends who are looking to have the night of their lives before graduation.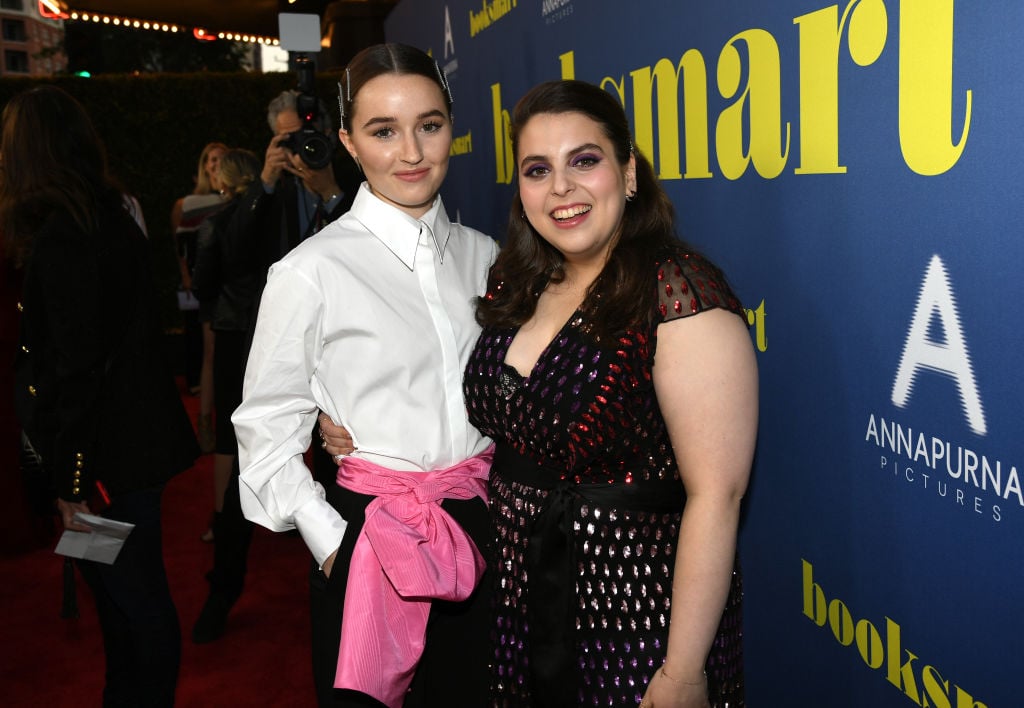 If you have seen it, you understand why the directorial debut of Olivia Wilde has received incredible critical and audience reviews. So if you're interested in checking out similar flicks, here are some you can watch at home that will likely appeal to those who loved Booksmart.

Superbad (2007)

Obviously, there's a very similar premise here. Many have compared the two: A pair of teens on the last day of school who never got out much decide to go to a party and (hopefully) connect with their crushes. There are substances sampled, cops involved, and both even show the duo struggling to get to the desired party for several hours.

But what you may not know is that these movies share something else in common: A gene pool. Jonah Hill, who was a rising star in 2007, stars in Superbad as the friend who is most determined to get the party. Playing that part in Booksmart is Beanie Feldstein, Hill's sister. Clearly, they have similar taste in roles. You can rent or buy Superbad on Amazon Prime.

Lady Bird (2017)

Feldstein is fairly new to show business, but she did have a significant role in another recent movie about young women coming of age. The actress played Julie in Lady Bird, the best friend of the eponymous character who is left behind for her pal's newfound popularity.

That would be the part played by Saoirse Ronan. Lady Bird (a nickname the character has given herself) is, like the women of Booksmart, ready to break free of high school, but she struggles more than they did to get into college. This film has a more dramatic and realistic tone than the new comedy, but it will likely appeal to a similar crowd. Lady Bird is free with an Amazon Prime subscription.

The Edge of Seventeen (2016)

Speaking of coming of age, that's also a major theme of the dramedy The Edge of Seventeen. The movie is, like Booksmart, about teenage best friends, Nadine and Krista, who really only have each other. But this time around, the crux of the plot is that their friendship suffers a twist it can't handle: Krista starts dating Nadine's brother.

Starring Hailee Steinfeld and Haley Lu Richardson as the two girls, this one isn't about graduation, but it is about the ways in which people change in high school. Anyone interested in another film about female friendship and its complexities will enjoy The Edge of Seventeen, which is available to stream on Netflix.

Clueless (1995)

We had to bring at least one "classic" to the table. There are lots of '90s and '00s movies in this vein, but Clueless is, without a doubt, one of the best. In case you're not aware, this flick stars Alicia Silverstone as Cher Horowitz, a wealthy Los Angeles teenager who struggles with balancing school, friendships, and love, and decides to make her life easier by setting up her teachers.

This is another movie where friendships between young women are tested. Like Booksmart, it takes place in Los Angeles, but aside from that, both are comedies with a lot of heart and focus on figuring out what it is that's important to you. Unfortunately, you'll have to purchase Clueless on Amazon Prime or elsewhere to view it.

The Spectacular Now (2013)

Feldstein's co-star in Booksmart is Kaitlyn Dever, who previously appeared in another coming-of-age teen movie, The Spectacular Now. Dever plays a small part as the friend of Aimee (Shailene Woodley), who finds herself falling for Miles Teller's Sutter. Sutter is a bit of a trainwreck, but he helps Aimee loosen up, and she helps him learn more about himself.

The Spectacular Now also takes place during the main characters' senior year and features a lot of talk about going to college. It's also a movie that addresses discovering what it is we struggle with and how to grow from that, which Booksmart is guilty of addressing. You can watch this one on Netflix.