Movies and TV Shows to Watch If You Loved 'Avengers: Endgame'
This is for those who saw Avengers: Endgame in theaters then watched it again during the re-release, and are now watching the record-breaking blockbuster at home.
We've put together a list of films and TV shows to keep the superhero-themed programming going when every Avengers movie has been exhausted. 
TV series: 'The Boys'
Amazon's original series, The Boys, is a stark contrast to Avengers: Endgame. It follows a group of vigilantes aka "the boys" who attempt to put corrupt superheroes in their place.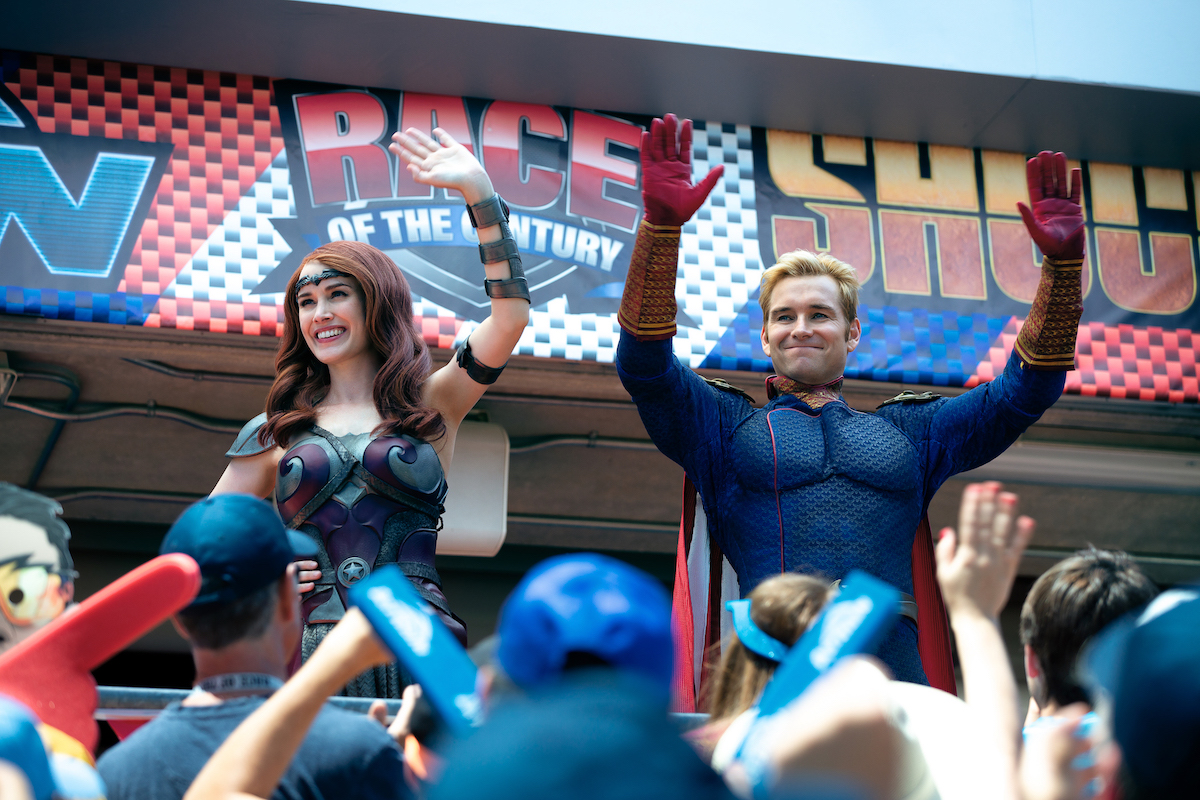 Expect lots of blood, swearing, and the occasional naked person. The show's been wildly successful since it premiered on July 26, 2019, — just read what people have to say about the show — and thanks to Twitter, we know Season 2 is already underway. 
Watch Season 1 of The Boys on Amazon Prime.
TV series: 'Arrow'
When you've finished watching The Boys in a week — OK, maybe a night or two — turn to CW's hit series, Arrow, for seven seasons of superhero action. The eighth and final season of Arrow premieres this fall.
Watch Seasons 1 – 7 on Netflix. 
TV series: 'Smallville'
Go for a classic superhero tale in Smallville, which followed Clark Kent (Tom Welling) as he learned how to deal with his superpowers in his teen years before he became the iconic Superman.
The show ran for a whopping 10 seasons from 2001 to 2011. Allison Mack, a supporting cast member on the show, has made headlines as of late for her involvement in a sex cult. 
Watch all 10 seasons of Smallville on Hulu. 
TV series: 'Jessica Jones'
Marvel doesn't just make superhero movies such as Avengers: Endgame or Iron Man. They make superhero TV shows too.
One of them being Netflix's Jessica Jones starring Krysten Ritter as the title character. She's a superhero with a day job as a private investigator.
Canceled after three seasons, Jessica Jones is available to watch on Netflix. 
TV series: 'Heroes'
Heroes followed regular people who suddenly had superpowers and were tasked with saving the world from a cataclysmic event.
The show ran from 2006 to 2010 on NBC and had an ensemble cast including Hayden Panettiere and Milo Ventimiglia, who now plays Jack Pearson on another NBC series, This Is Us. 
Watch all four seasons of Heroes on Amazon Prime.
Movie: 'The Incredibles'
A kid-friendly superhero pick, The Incredibles followed a family of superheroes who lived a quiet life in suburbia while maintaining their superhero alter egos, when it premiered in 2004.
The film proved to be so popular, a sequel — The Incredibles 2 — hit theaters but not for 14 years.  The Incredibles 2 picked up right where The Incredibles left off when it premiered in 2018. 
Sadly, The Incredibles is difficult to stream at the moment (Disney movies have moved to Disney+, the company's own streaming service) but The Incredibles 2 is currently available on Netflix with the original available to those with a live TV subscription on Hulu. 
Movie: 'The Dark Knight'
The Dark Knight is up there with the best superhero movies of all time. Heath Ledger's performance as the classic villain, The Joker is still talked about today.
Ledger's performance won him a posthumous Oscar in 2009 after his sudden death while the movie was still being filmed. The Dark Knight examined the darker side of what it means to be a superhero with Christian Bale playing the role of Batman. 
Watch The Dark Knight on Netflix.