10 High-Profile Posthumous Movie Roles
While the death of Paul Walker continues to reverberate throughout the film industry, Universal is being forced to make some important decisions when it comes to one of their biggest properties: the Fast & Furious series. It's unclear exactly how far into the production of Fast & Furious 7 the studio was, but considering that production reportedly began in September, Universal is likely going to have to make some complication decisions as  to whether the production moves forward or starts from scratch. According to Variety, the production has been shut down for the time being as the studio gives family, friends, and filmmakers time to mourn as Universal decides how to move forward with the property.
Of course, Universal's decision will ultimately hinge upon how much of Walker's footage was completed before his death. Considering the power of CGI in modern Hollywood, there are certainly ways to move forward. Just consider Ridley Scott's Gladiator. When actor Oliver Reed died during the production, CGI compositors took his face from earlier scenes and transplanted it onto later scenes. The effect is so seamless that most people still don't know about it — and this was done in 2000.
Still, the technology might be there, but it also depends on whether friends and family would even want the studio to pursue that route. However, it certainly wouldn't be the first time an actor has had a film released posthumously. In a dishearteningly long list of actors and their posthumous roles, here are ten of the most high-profile examples.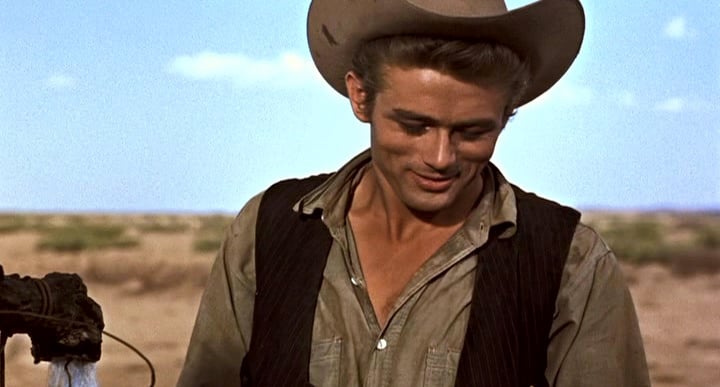 1. James Dean
To this day, the death of actor James Dean is considered one of the greatest tragedies in the history of film. After only five years of work in Hollywood — less than two if you don't count his early, uncredited work — Dean died in an accident when he crashed his Porsche at the Route 466/41 near Fresno, California.
At the time of Dean's death, he had only starred in two films: East of Eden and Rebel Without a Cause, the first of which earned him his first Academy Award nomination. His next film, Giant, had already been completed and was released in 1956, earning him a post-humous Academy Award nomination. Dean was only 24 years old.
2. Heath Ledger
There's a reason Heath Ledger's untimely passing has so often been compared to James Dean's. Like Dean, Ledger was a young, talented actor who had the potential to be one of the greatest actors of all time. When Ledger died in 2008 from accidental intoxication of prescription drugs, he was already arguably the most talented actor of his generation and had only just started to realize his full potential. At 28 years old, he should have had a long career ahead of him.
When Ledger passed away, he still had two films set to be released: The Dark Knight and The Imaginarium of Doctor Parnassus. While The Dark Knight had already reached the editing stage and would earn Ledger a posthumous Academy Award, The Imaginarium of Doctor Parnassus had been in the midst of filming. In order to save the film, fellow actors Johnny Depp, Jude Law, and Colin Farrell came on to the project in order to portray fantasy transformations of the character and the film was released in 2009.
3. Natalie Wood
Natalie Wood had established herself as a top Hollywood actress with celebrated roles in Rebel Without a Cause, West Side Story, Spendor in the Grass, and Love with the Proper Stranger among others before she drowned in 1981 on a weekend boat trip to Catalina Island at age 43. The case has attracted widespread attention over the years with accusations of foul play, but no investigation has ever concluded anything other than what was originally stated. At the time of Wood's death, she had nearly completed filming for the science-fiction thriller Brainstorm. The film would be released two years later.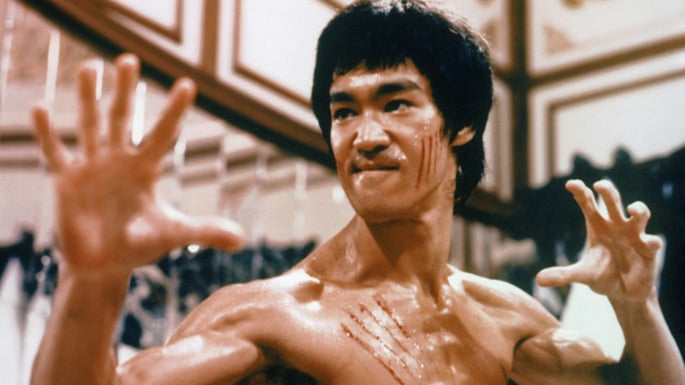 4. Bruce Lee
Bruce Lee was only 32 years old when he died of a cerebral edema related to medication he was taking for his back in 1973. Coming off the huge success of The Way of the Dragon, Lee was on the cusp of being the biggest action star on the planet before his untimely death.
When Lee died, his next film Enter the Dragon was set to be released in less than a month and would later go on to be considered one of the best films of 1973. He had also shot about 100 minutes of footage for The Game of Death — a Hong Kong martial arts film — and was set to return to the film before he died. The Game of Death would later be released five years after Lee's death with Enter the Dragon director Robert Clouse enlisted to direct additional scenes in order to piece together a film.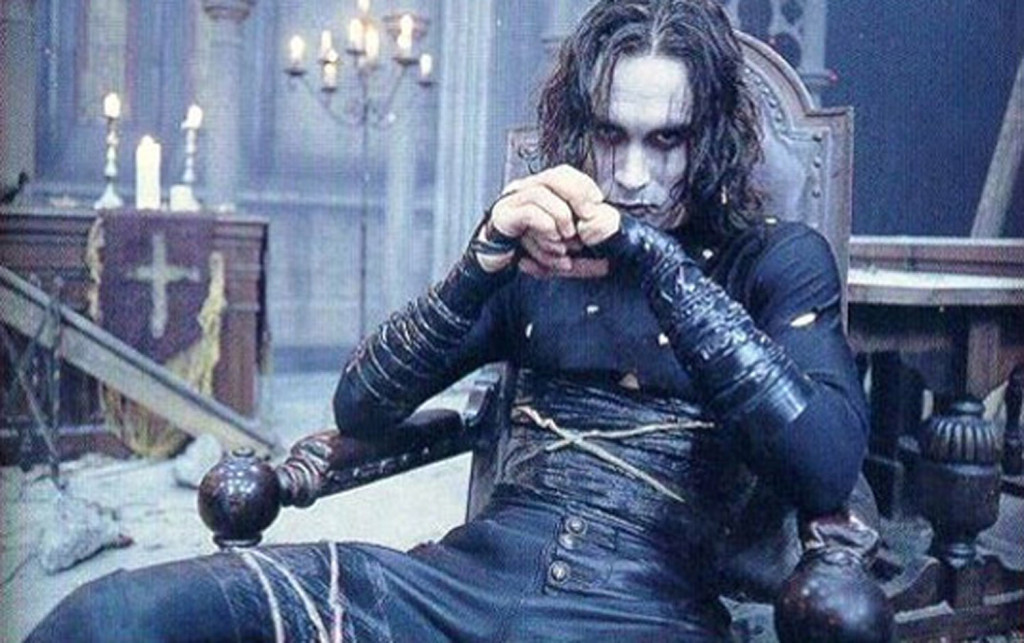 5. Brandon Lee
While Bruce Lee's early passing is tragic, what's worse is that his son, Brandon Lee, would die at an even younger age from a huge onset blunder. On March 31, 1993, Lee died of a gunshot wound following an accidental shooting on the set of The Crow when a dummy round caught in the barrel of a .44 Magnum was shot at Lee from a distance of 12-15 feet. After six hours of surgery, Lee was pronounced dead at the age of 28.
The Crow would be released later that year and went on to receive strong marks from critics. The film has earned cult classic status in the years since its release, with the film earning a series of sequels and recent talks of a reboot.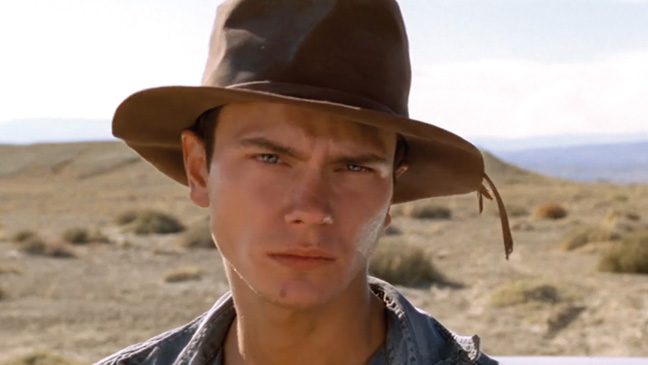 6. River Phoenix
Before Heath Ledger's untimely death, River Phoenix was considered the closest parallel to James Dean's early passing. A talented actor from an early age, Phoenix had become known as one of Hollywood's best talents with a Oscar-nominated role in Running on Empty and a critically acclaimed turn in My Own Private Idaho. But in 1993, Phoenix collapsed in front of the The Viper Room in Hollywood and pronounced dead early the next morning from a combination of heroin and cocaine. He was only 23 years old.
Phoenix would have two films released posthumously. The first, Silent Tongue, was actually filmed in 1992, but wasn't released until 1994. The second film, Dark Blood, would not see a release for nearly twenty years, premiering in 2012 at the Netherlands Film Festival in Utrecht, Netherlands. At the time of Phoenix's death, only about 80 percent of the film had been finished leading to the long gestation time. Director George Sluizer's cut of the film featured several missing scenes in which he narrated what had been planned.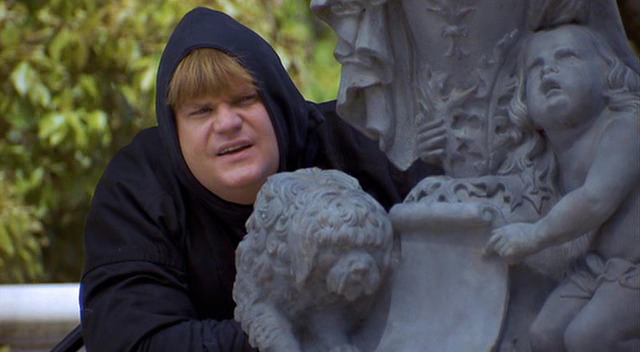 7. Chris Farley
Chris Farley is fondly remembered for his legendary characters on Saturday Night Live and a penchant for physical humor made more incredible by his huge size. Unfortunately, a drug overdose at the age of 33 took the funny-man away before he had a chance to really shine on the big screen. At the time of Farley's death, his 1997 film Beverly Hills Ninja was only a month away from release. In 1998, Farley would have two more posthumous acting roles: a starring role in Almost Heroes and a cameo in Dirty Work.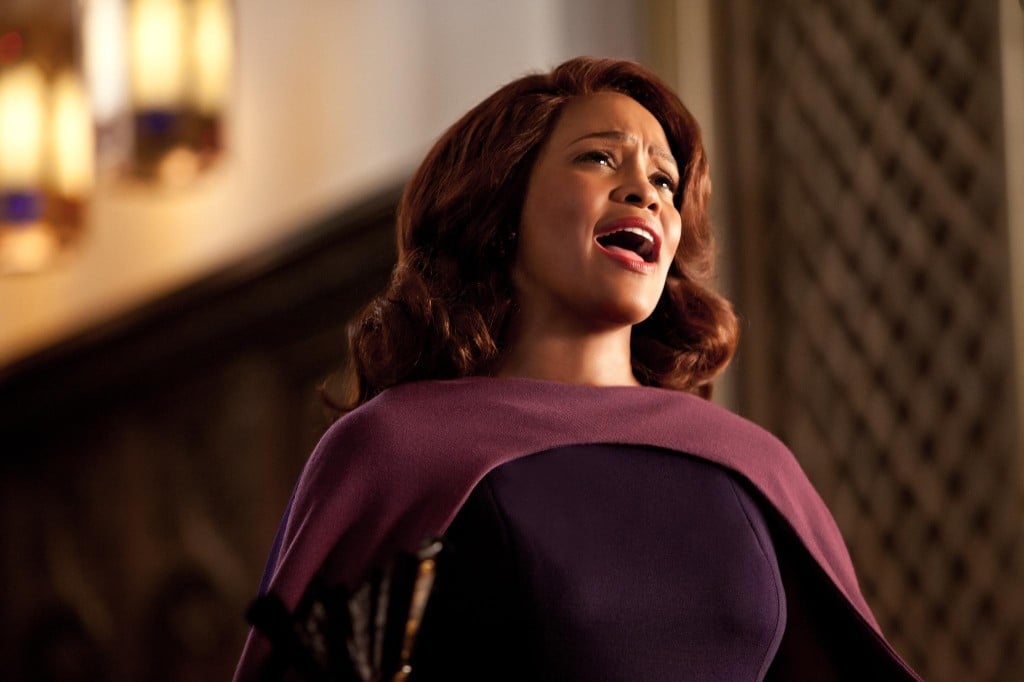 8. Whitney Houston
Whitney Houston was in the process of making her film comeback when she died of accidental drowning in 2012 at the age 48. While Houston's struggles with drugs over the course of her life had been one of the biggest detriments to her music and film career, it was believed that the singer-performer had turned the corner before her untimely death. However, toxicology reports noted cocaine along with several other prescription drugs.
Only six months after Houston's death, her new film Sparkle was released to mixed marks from critics. While Houston's performance was not the biggest takeaway from the film, there's no doubt that her return to the big screen was on track.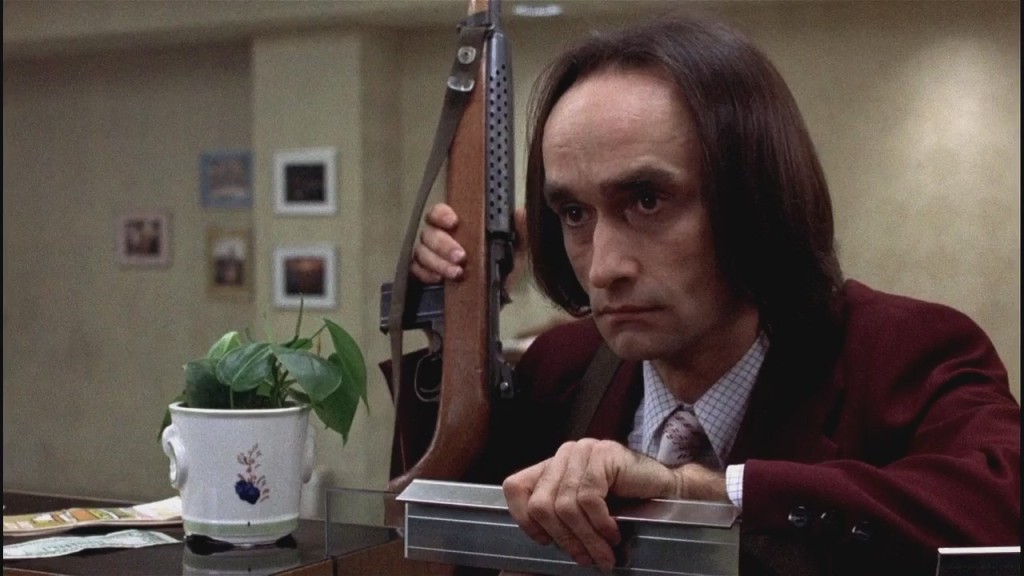 9. John Cazale
John Cazale probably takes the award for the greatest actor most people don't think about. With a film-acting career that spanned only six years, Cazale made those years count with prominent roles in The Godfather, The Conversation, The Godfather Part II, Dog Day Afternoon, and The Deer Hunter. Unfortunately, the actor best known as Fredo Corleone would die of bone cancer in 1978 before he had the chance to truly shine.
Despite being diagnosed with bone cancer, Cazale continued to work on The Deer Hunter with director Michael Cimino rearranging the schedule so that he could complete his scenes. But soon after wrapping on the film, Cazale passed away before the film had even finished shooting. The Deer Hunter would go on to win the Academy Award for Best Picture, meaning that every film Cazale appeared in was nominated for Best Picture with three winning the award outright.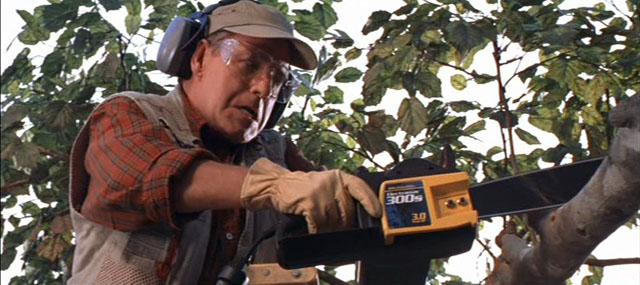 10. Phil Hartman
An alumnus of Saturday Night Live who had recently begun to branch out from his comedy roots, Phil Hartman was shot and killed by his wife, Brynn Hartman, in a 1998 murder-suicide that rocked Hollywood. Hartman would have three posthumous releases following his death: Kiki's Delivery Service, Small Soldiers, and Buster & Chauncey's Silent Night. 
Don't Miss: 8 Shockingly Oscar-Less Actors and Actresses.