12 Awesome Gift Ideas for Movie Lovers
If you're looking for a Christmas gift for that family member or friend who is considered the resident movie buff, your first thought might be to cruise the aisles of the DVD and Blu-ray section at your local store.
While no movie lover will be disappointed when they unwrap one of their favorite films on Christmas day, there are plenty of unique options for shoppers looking to add some spark to their gifts. Here are 12 awesome movie-themed gifts that might give you some ideas for other unique purchases for the film buff we all know and love.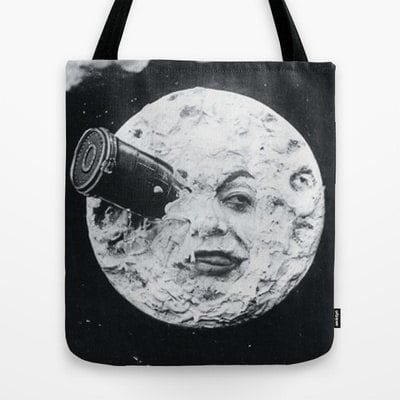 1. Trip to the Moon Tote Bag
Etsy has a ton of great, unique gifts for movie fans, but this tote bag sporting one of the most famous images from Georges Méliès' 1902 French classic A Trip to the Moon is definitely among the cooler items you can find on the website. If you're shopping for a film lover with a love of early film history, there's no doubt that he or she will get a huge kick out of this. Find it here at a price of $33.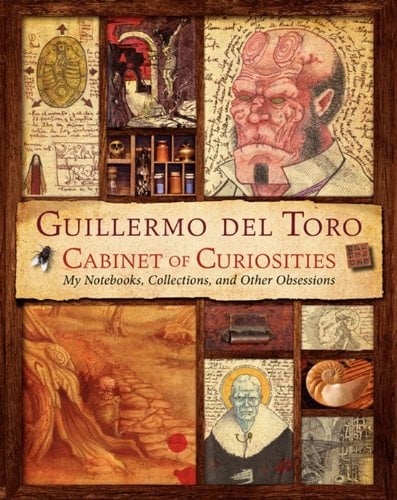 2. Cabinet of Curiosities
The full title of this fascinating book is Guillermo del Toro Cabinet of Curiosities: My Notebooks, Collections, and Other Obsessions and it ranks among the most interesting coffee table-style film books you can purchase. Written by director Guillermo del Toro (Pacific Rim, Pan's Labyrinth) and Marc Zicree, Cabinet of Curiosities is an intimate glimpse into one of the most imaginative directors in the business. Featuring contents of Del Toro's personal notebooks, sketches, and obsessions, Cabinet of Curiosities is a fascinating look into the director's process from imagination to screen. Cabinet of Curiosities retails for about $30 on Amazon.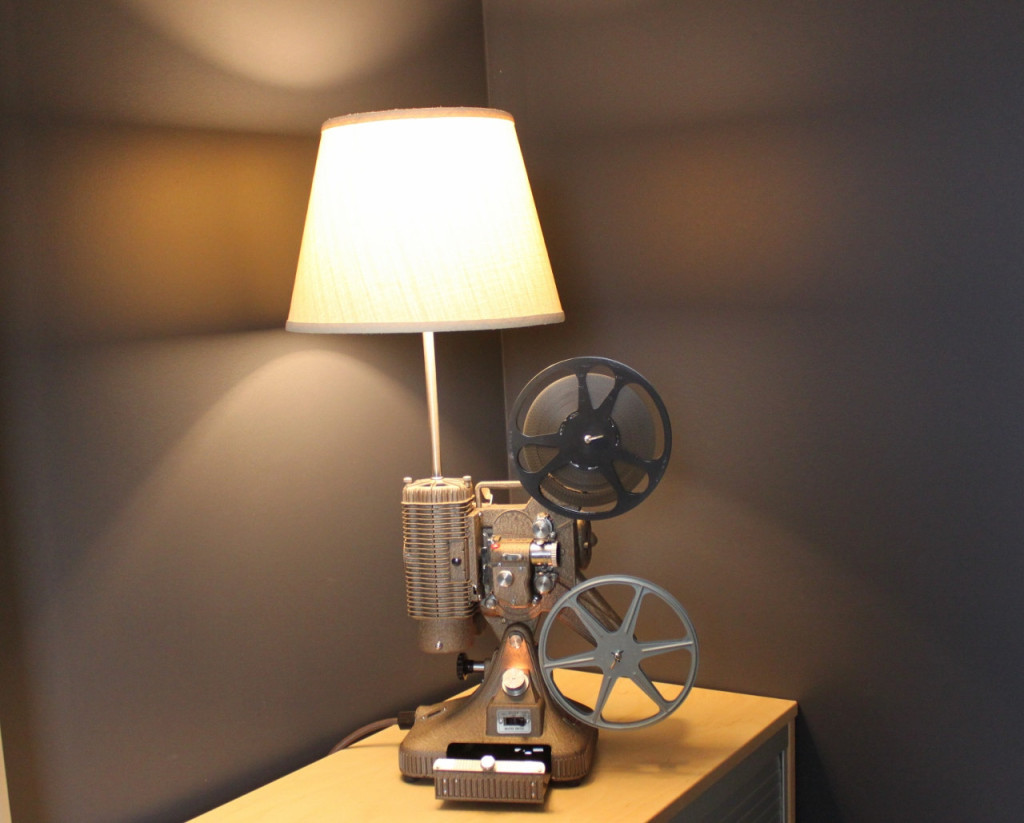 3. Vintage Hollywood Movie Projector Lamp
Another Etsy entry, this lamp built from a vintage Hollywood movie projector is easily the most expensive gift on this list, but in terms of cool-factor, it can't be beat. Built from a Vintage Keystone Regal K-109 8MM projector, the lamp is controlled by the projector's master switch and uses one 60-watt maximum standard bulb.
Availability is likely to be a huge issue for this product, but if you have the cash and get it quick, there's no doubt the movie fan you're buying it for will appreciate it. The Vintage Hollywood Movie Projector Lamp retails for $440 on Etsy.
4. The Drive Jacket
The 2011 neo-noir Drive by director Nicolas Winding Refn and starring Ryan Gosling has quickly gained cult-classic status among movie buffs in the years since its release. One of the most iconic images from the film is Gosling's unnamed character and his white jacket, complete with a gold scorpion. Now, a replica of the jacket is widely available for fans of the film who want to emulate Gosling's brooding character from the film. You can track down the jacket at various online retailers, including Amazon, with prices starting around $130.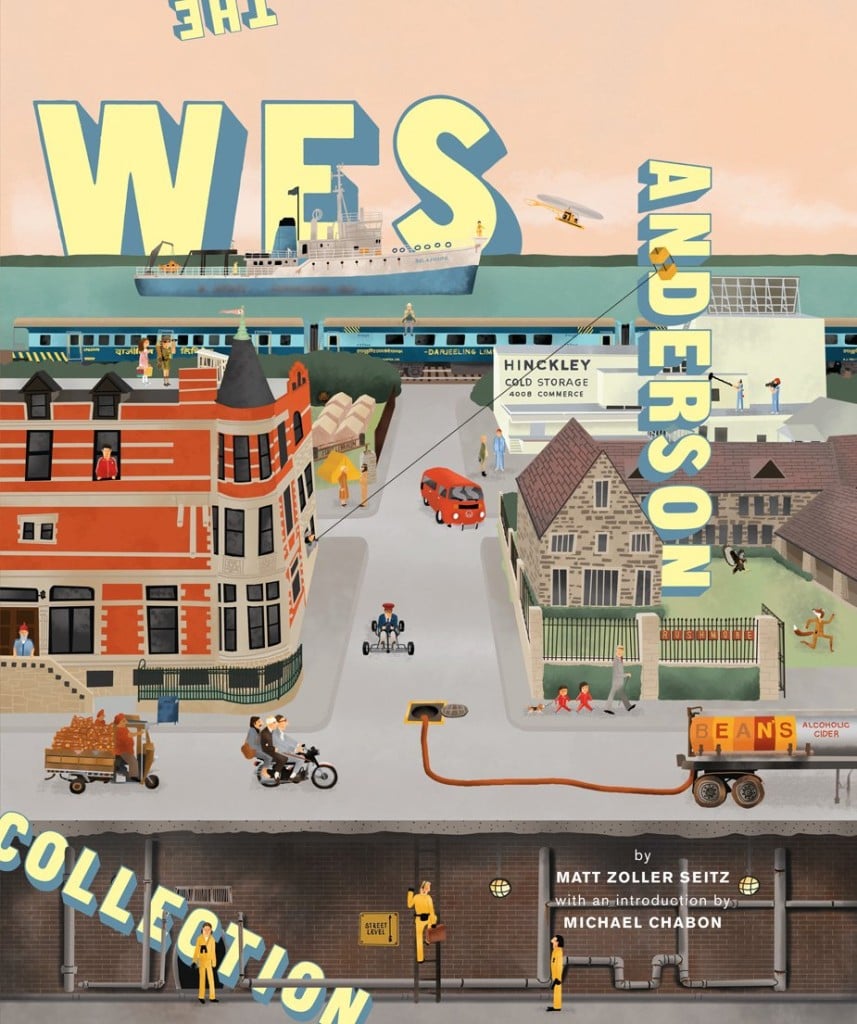 5. The Wes Anderson Collection
Similar to Cabinet of Curiosities, The Wes Anderson Collection is a comprehensive study of director Wes Anderson by film critic Matt Zoller Seitz. The first in-depth overview of Anderson's entire career — the book guides readers through the director's life and career, including unpublished photos, artwork, and extensive interviews between Seitz and Anderson. The Wes Anderson Collection can be found on Amazon for $24.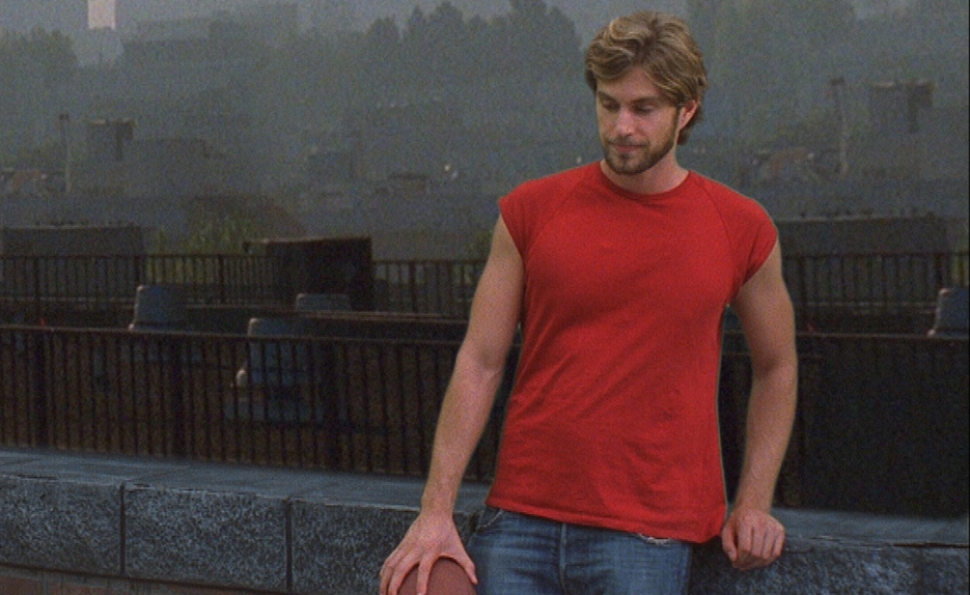 6. The Disaster Artist: My Life Inside The Room, The Greatest Bad Movie Ever Made
Tommy Wiseau's brilliantly terrible The Room has arguably become the biggest cult phenomenon since its release in 2003. With packed midnight screenings in which audience members throw plastic spoons at the screen and others throw footballs to each other, The Room has become the modern incarnation of The Rocky Horror Picture Show screenings.
But if you wanted to know more about the bizarre history of one of the worst films of all time, look no further than The Disaster Artist: My Life Inside The Room, The Greatest Bad Movie Ever Made by Greg Sestero — none other than the actor who played the role of Mark in the film. Whether the person you're buying gifts for has seen the film once or dozens of times, a behind-the-scenes look at the infamously terrible film is sure to be a great read. The Disaster Artist: My Life Inside The Room, The Greatest Bad Movie Ever Made can be found on Amazon for $20.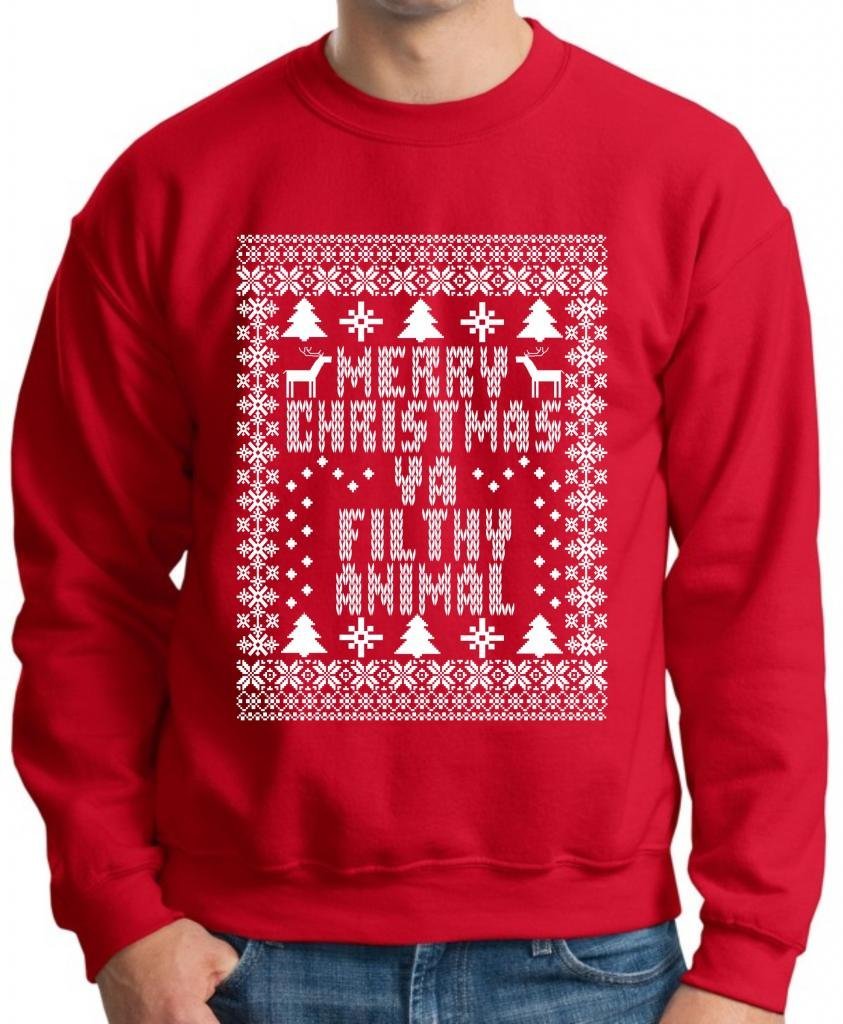 7. Home Alone Christmas Sweater
There's no shortage of great film-based ugly Christmas sweaters. There are some great ones revolving around Die Hard and A Christmas Story, but the coolest one might be the red or green sweater that reads "Merry Christmas Ya Filthy Animal" — the classic line from Home Alone. The sweater is available on Amazon for $22 to $25.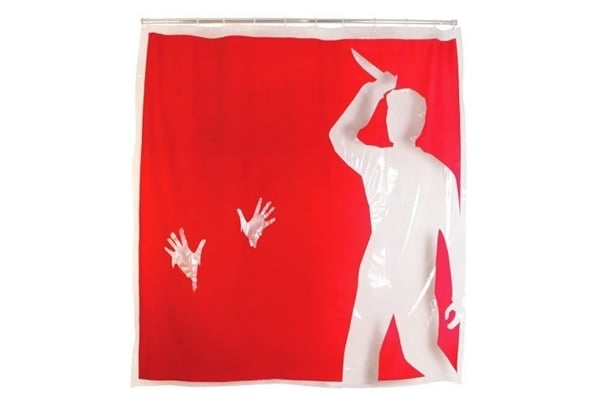 8. Psycho Shower Curtain
Considering that the shower scene in Alfred Hitchcock's Psycho has ruined showers for scores of viewers over the years, maybe this Psycho shower curtain isn't exactly the best idea. Still, it's a cool gift idea for those who won't experience panic attacks every time they hop in the shower, and if Psycho isn't the best match, the maker also has interesting shower curtains for Singin' in the Rain, Titanic, and Yellow Submarine. The shower curtains go for $16 on Amazon.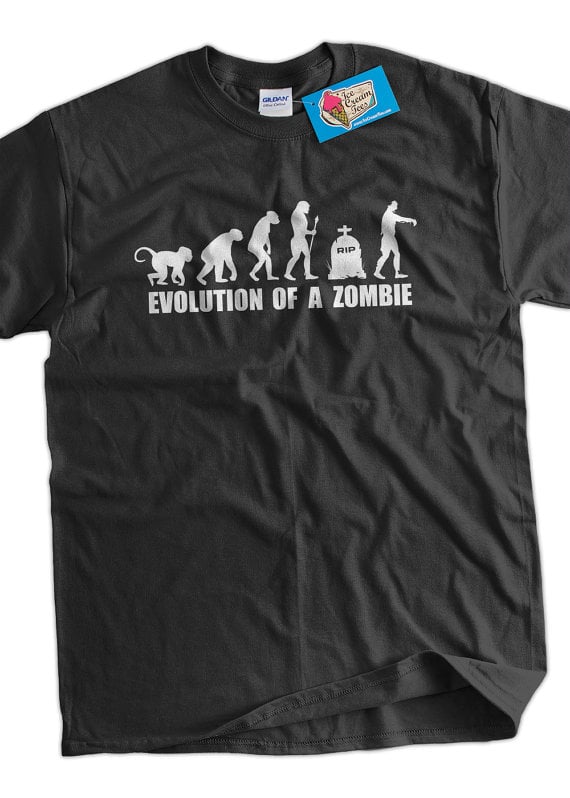 9. Evolution of a Zombie T-Shirt
For the zombie-lover, look no further than this Evolution of a Zombie T-Shirt as a unique one-stop gift item. Handmade to order, the t-shirt is a perfect match for fans of The Walking Dead or the pioneering George A. Romero classics of the past. Find it on Etsy at a price of $15.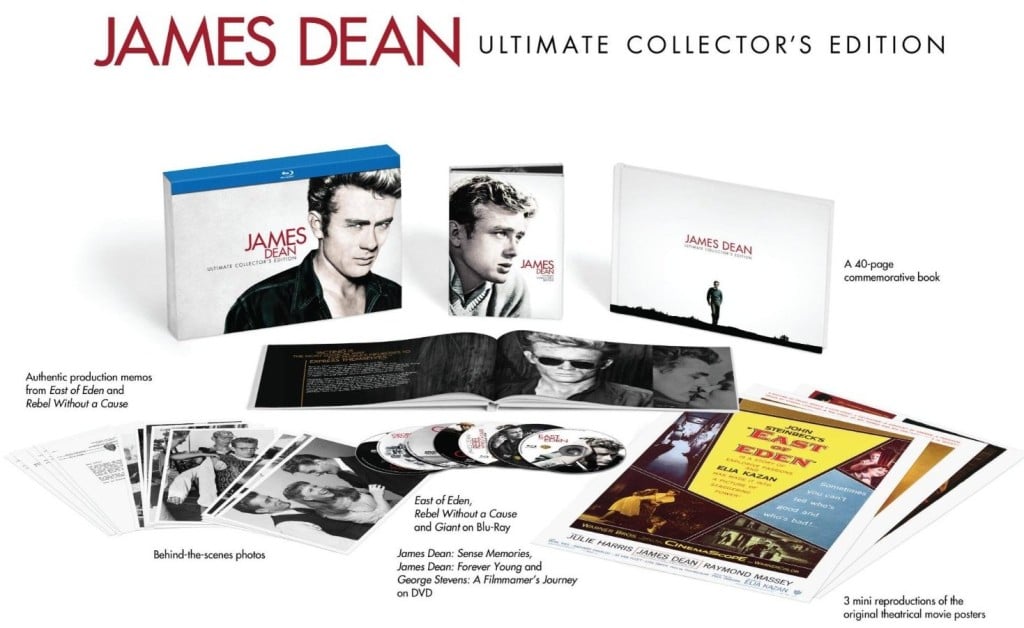 10. James Dean Ultimate Collector's Edition
While DVD and Blu-rays have mostly been avoided for the purposes of this list, the James Dean Ultimate Collector's Edition Blu-ray set is one of three blu-ray sets that is worth a mention. Released in early November, the new set is packed with a huge amount of special features and includes seven discs making it an ideal gift for anyone who's fan of the iconic actor.
Included in the set are Dean's three films — East of Eden, Rebel Without a Cause, Giant — a 40-page commemorative book, three mini reproductions of original theatrical movie posters, production memos, three feature-length documentaries, and much, much more. But the set won't come cheap. The James Dean Ultimate Collector's Edition is priced at $72 on Amazon.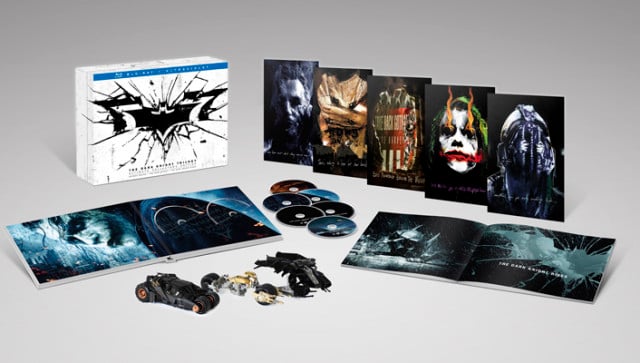 11. The Dark Knight Trilogy: Ultimate Collector's Edition
Sure to be one of the hot-sellers of the holiday season, The Dark Knight Trilogy: Ultimate Collector's Edition is a beautiful looking six-disc that includes all three films in Christopher Nolan's Dark Knight trilogy along with loads of special features such as a 90-minute retrospective, early screen tests, and a conversation between Nolan and filmmaker Richard Donner.
Aside from the packed video features, the set features a various collectibles including Mondo art prints from artist Jock of the series' villains, a 48-page behind-the-scenes hardcover book, and small vehicle collectibles. The Dark Knight Trilogy: Ultimate Collector's Edition can be found on Amazon for $75, but plan to pay up to $100 if you find it stores.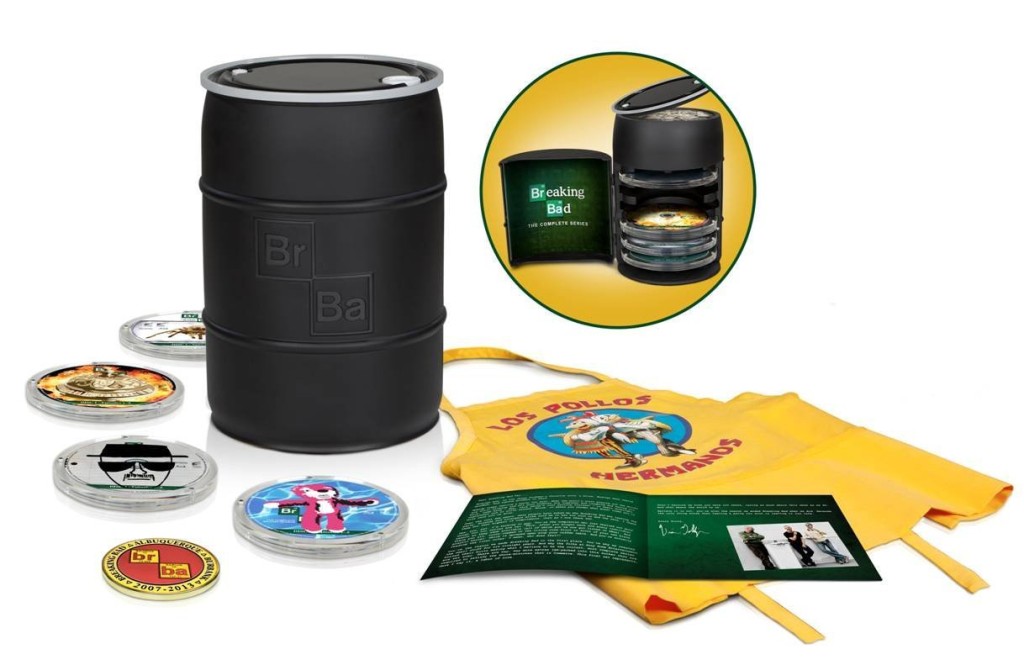 12. Breaking Bad: The Complete Series Blu-ray Set
When the Breaking Bad: The Complete Series Blu-ray Set was first shown off several months ago, it was clear that it would become one of the hottest sellers of the season despite its hefty price tag. Featuring a collectible money barrel that houses a whopping 16 Blu-rays, the set also comes with a 16-page booklet with letter from Vince Gilligan, and a Los Pollos Hermanos apron. When it comes to the set's actual video features, it includes a mind-blowing 55 hours of special features across the five seasons of the series and an entirely new two-hour documentary.
But it looks like the set might already be hard to come by as the set is sold out on the official Breaking Bad store and is only being sold from third-party vendors on Amazon — and at a hugely marked up price.
Don't Miss: 7 Classic Toys With Accidental Beginnings.