3 Big Holiday Films for Children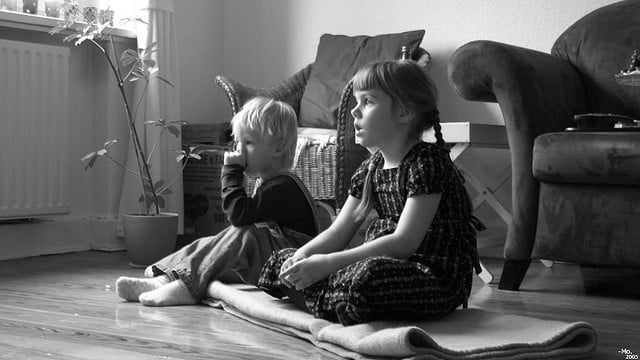 There's been a lot of attention given to the fact that this holiday season is very adult-oriented at the movie theaters. Unlike previous years when children's films have dominated cineplexes, R-rated films and films aimed at adult audiences far outpace children's films this year.
Of course, that doesn't mean there aren't any options if you're looking for films to bring your children to see. Besides films like The Secret Life of Walter Mitty and Saving Mr. Banks, which the studios are aggressively posturing for multi-generational interest, there will be several good options this holiday season for younger viewers — one of which is already getting strong buzz and critical acclaim.
So, while the holiday season at the box office may be overwhelmingly adult this year, here are three films sure to entertain the youngest members of your family.
1. Frozen (Walt Disney Co.)
Frozen is a computer-animated comedy-fantasy from Walt Disney Co. with strong musical elements, compliments of Kristen Anderson-Lopez and Robert Lopez – the latter having won two Tony Awards for The Book of Mormon and Avenue Q.  Based on Hans Christian Andersen fairy-tale The Snow Queen, the film is the fifty-third produced by Walt Disney Animation Studios. When a prophecy traps a kingdom in perpetual winter, Anna teams up with extreme mountain man Kristoff and his sidekick reindeer Sven on an epic journey to find Anna's sister Elsa, the Snow Queen, and put an end to her icy spell.
A recent article from Variety described Disney executives as being highly confident in the film and early critical reception has been very positive. Scott Foundas of Variety writes, "This always enjoyable tale of mysterious magic, imperiled princesses and square-jawed men of action proves longer on striking visuals than on truly engaging or memorable characters." And Alonso Duralde of The Wrap says, "Given that it's a Disney cartoon, you probably already know how it ends, but what's interesting about Frozen is that you may not predict how they're going to get there. And for children's animation, that's a wilder ride than we usually get."
Likely to be one of the biggest films of the holiday season, children's film or not, Frozen will hit theaters on November 27.
2. Walking With Dinosaurs 3D (20th Century Fox)
Walking With Dinosaurs 3D is produced by BBC Earth and named after the 1999 BBC documentary miniseries. Featuring computer-animated dinosaurs depicted in live-action settings, with main characters voice by actors like John Leguizamo and Justin Long, Walking With Dinosaurs 3D is sure to please children and adults alike.
Walking With Dinosaurs 3D puts audiences at the center of a prehistoric adventure, following an underdog dinosaur that triumphs against all odds to become a hero. Financed through pre-sales alone and labeled as an independent feature, Walking With Dinosaurs 3D was not backed by any major studio during production, but saw its production budget rise to $85 million, making it one of the more expensive independent features of all-time. 3D animation for the film was achieved through the use of the Fusion 3D system — the same system used for Avatar, Transformers: Dark of the Moon, and live 3D broadcasts.
Walking With Dinosaurs 3D will be released December 20.
3. Khumba (Millennium Entertainment)
Khumba is a computer-animated adventure-comedy from Triggerfish Animation Studios in South Africa. When Khumba, a half-striped zebra, is blamed by his herd for the lack of rain, he goes on a journey to earn his stripes and finds a way to save all the animals of the Great Karoo.
Featuring the voice acting of Jake T. Austin, Steve Buscemi, Loretta Devine, and Laurence Fishburne, among others, Khumba looks to be a rare non-American animation entry into the field. While the film's lack of a well-known animation studio like Pixar or DreamWorks Animation may limit the its success, Khumba is one of the very few computer-animated titles to go around this winter, putting the South African film in a very good position for success.
Khumba hits theaters on December 6.
Don't Miss: 7 Films for Grown-Ups This Holiday Season.